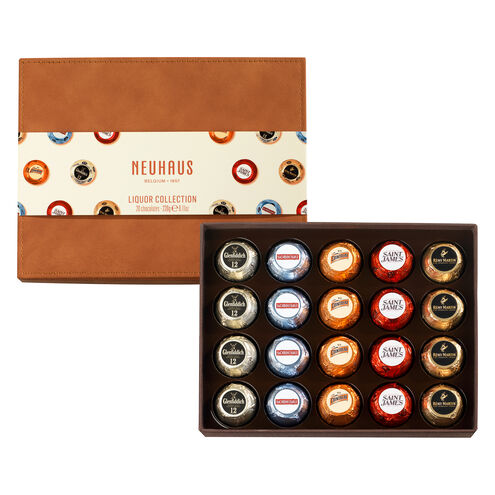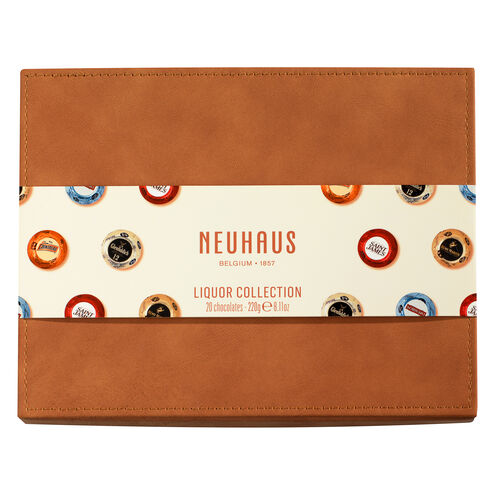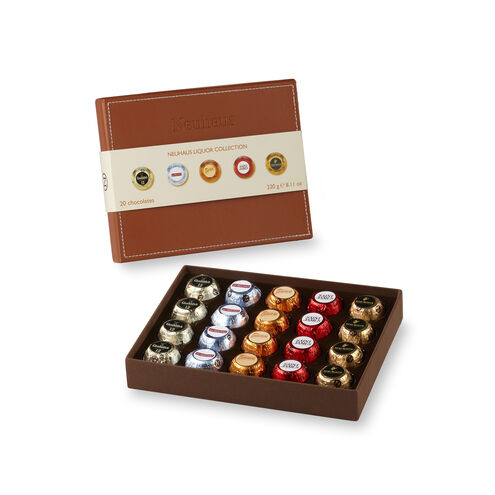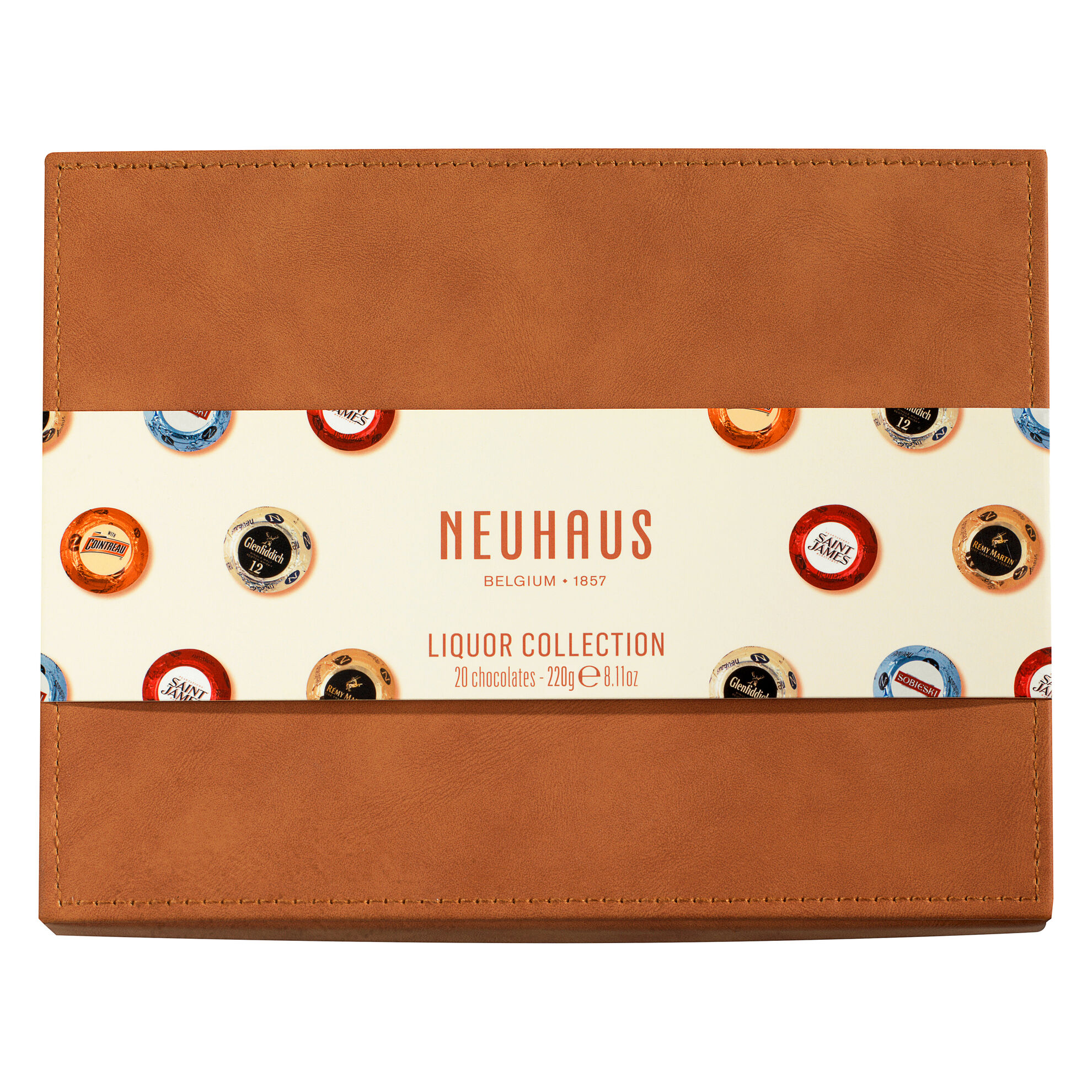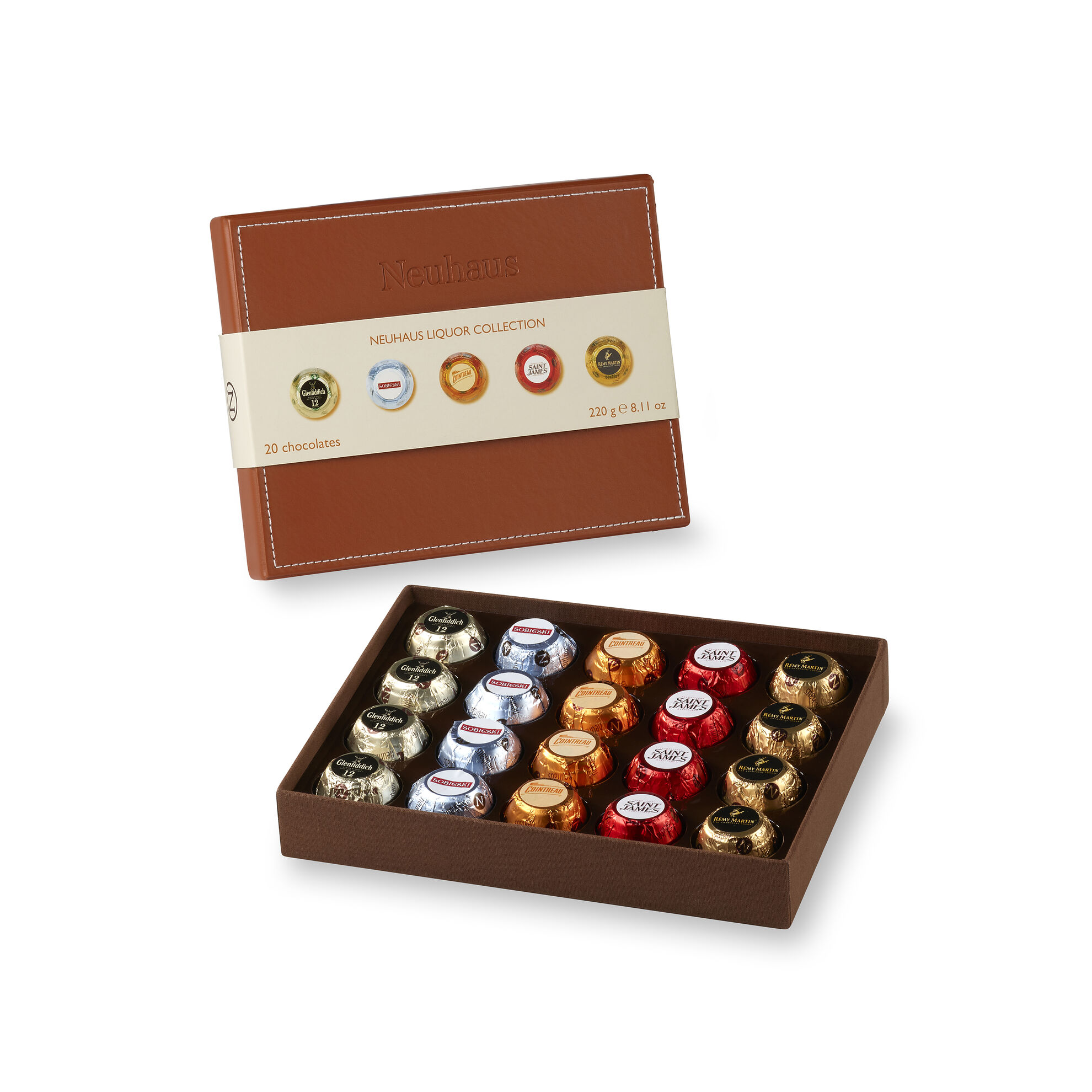 This item is currently unavailable
The Liquor Box (220G) contains 20 dark chocolate liquor- filled pralines in an elegant leather style box. The collection contains 5 different flavours of liquor chocolates, featuring top shelf liqueurs: Cointreau, Sobieski vodka, St-James rum, Remy Martin cognac and Glenfiddich whisky. This sophisticated chocolate box is the perfect gift for the connoisseur looking to pair dark chocolates with premium liquors. Our sourcing specialists carefully select the best ingredients from around the world to ensure that every Neuhaus product is a symphony of taste and texture. Every flavour, every colour and every single ingredient that goes into a Neuhaus product is of 100% natural origin, without exception.
dark chocolate (cocoa mass, sugar, butter oil (milk), cocoa butter, emulsifier: soy lecithins, flavour), sugar, water, ethylalcohol, whisky (barley), alcoholic drink with orange, vodka, cognac, rum, flavours.
Nutrition facts - 100g Energy: 1908.28 kJ, Energy: 456.01 kcal, total fat: 23.42 g, of which saturated: 14.85 g, of which mono-unsaturated: 6.86 g, of which poly-unsaturated: 0.70 g, of which trans fat: 0.15 g, cholesterol: 6.96 mg, carbohydrate: 49.27 g, dietary fiber: 6.48 g, of which sugar: 47.24 g, protein: 4.12 g, sodium: 6.90 mg, vitamin A: 24.08 µG, calcium: 25.30 mg, iron: 9.60 mg, salt: 0.02 g, vitamin D: 0.90 µG, potassium: 368.68 mg, of which added sugars: 47.03 g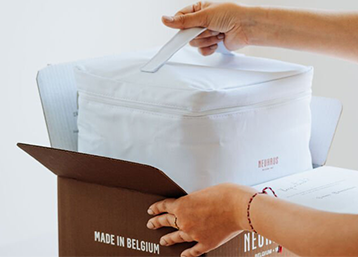 We designed special boxes to control temperature during warmer days and protect the chocolates all the way to their destination.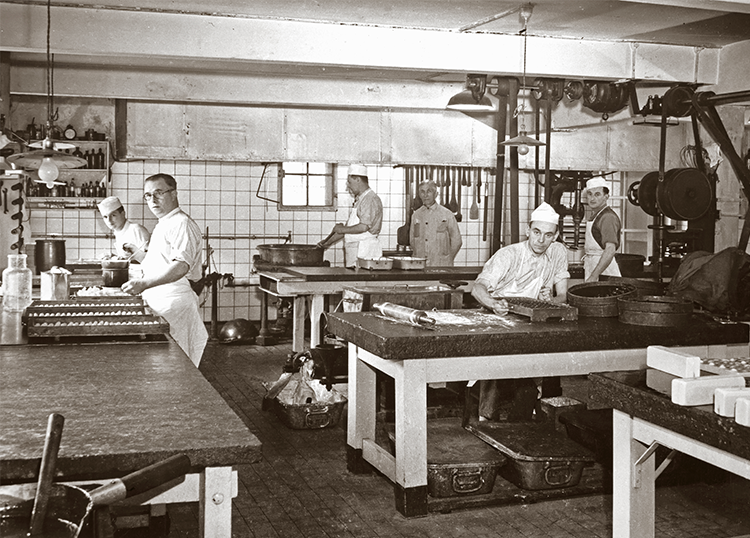 All our pralines and truffles have always been crafted with care in Belgium and it's our firm commitment to keep it that way.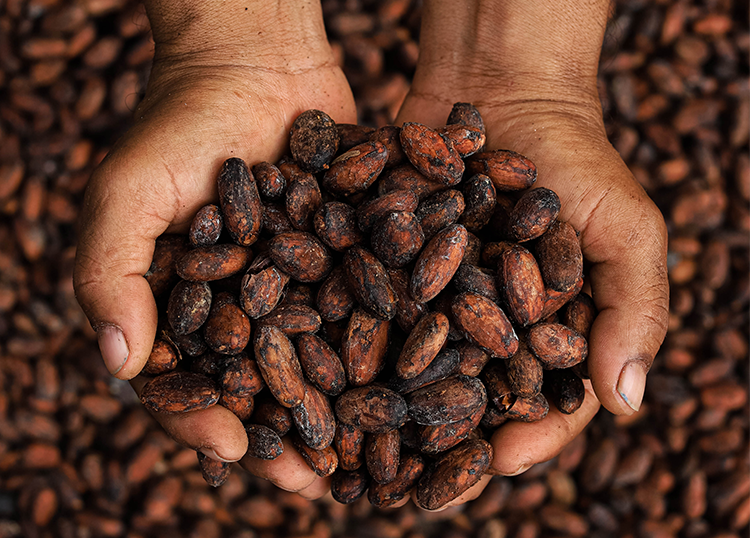 All our cacao is sustainably sourced. We also invested in a cacao farm in Ecuador in order to work directly with cacao farmers to ensure traceability and quality.
6LdTcsIcAAAAAGbsPK6LALOBjYCdTsMN3lpMHw06