Distinctive ganache filling with origin chocolate from Costa Rica (64% cocoa) and cherries, with a finish of white chocolate and cassis-cocoa butter.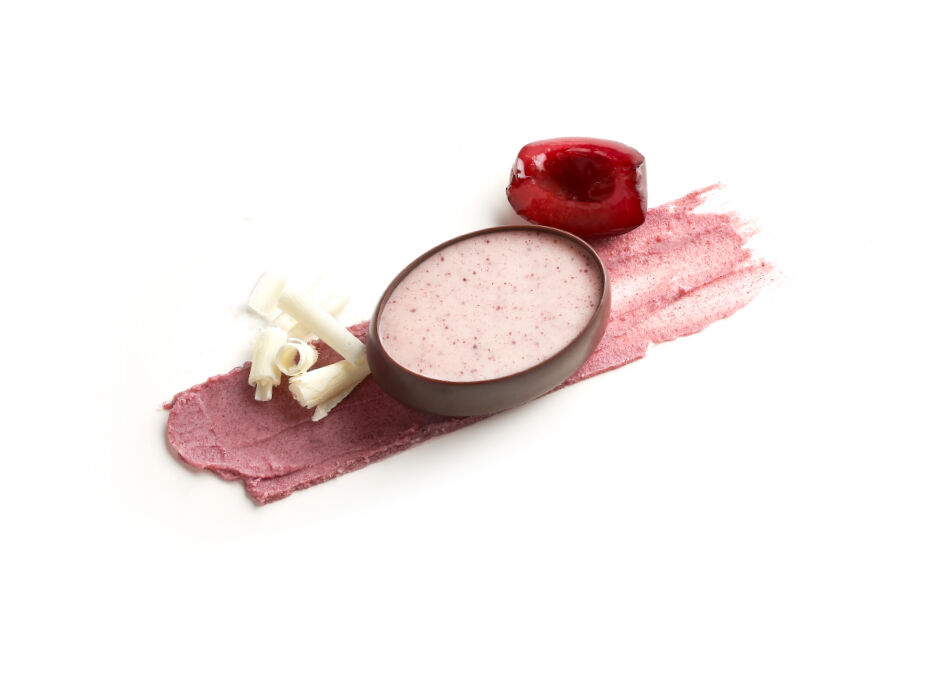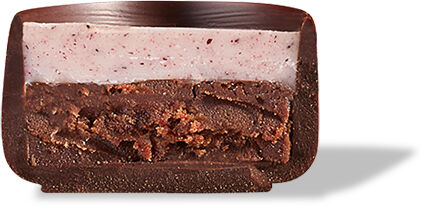 flavour profile
Herby and fruity with an intense cocoa flavour and a sour cherry finale.
red wine pairing flavour profile
This praline is the perfect companion to full-bodied, smoky wines. Red wines with aromas of black fruit, liquorice, violet, and dried fruits like figs and prunes. With additional touches of vanilla, clove and nutmeg, and hints of fig.
related pralines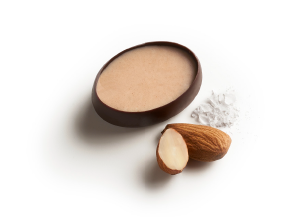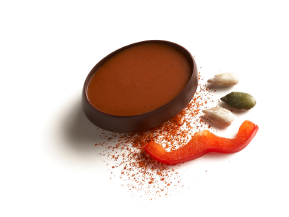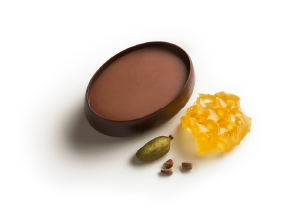 wine & pralines box
Wine, like chocolate, is the product of true craftmanship, and a wonderful companion to pralines, each one designed to be savoured with a specific type of wine.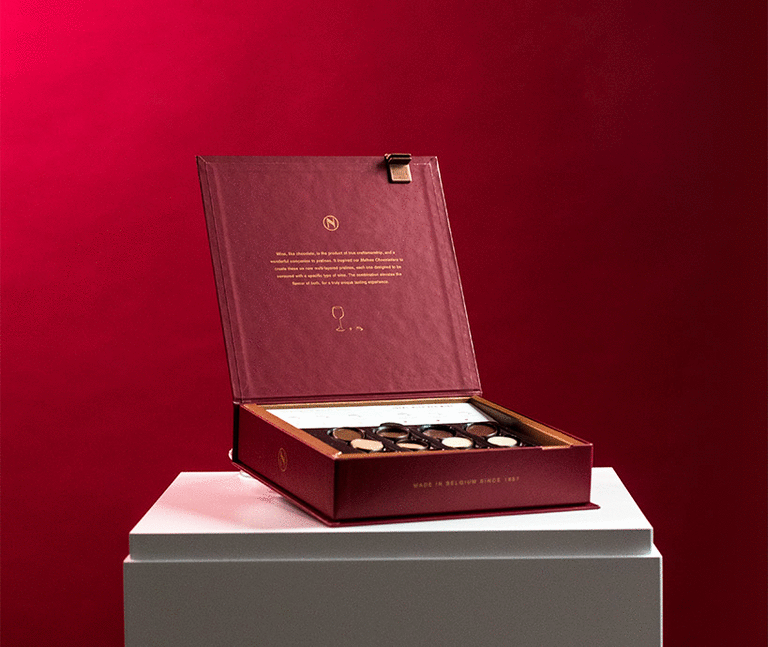 other pairing collections