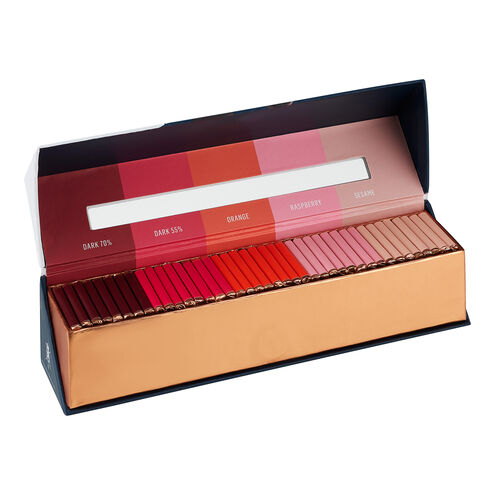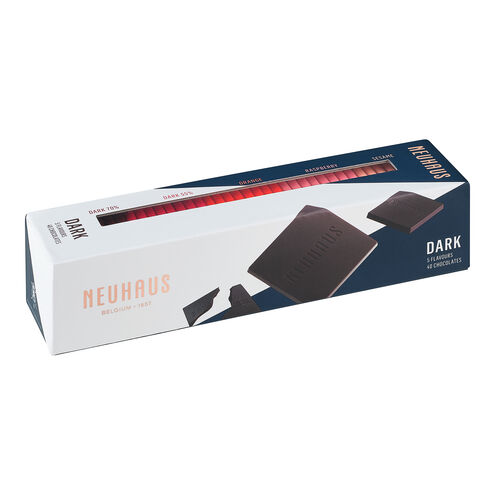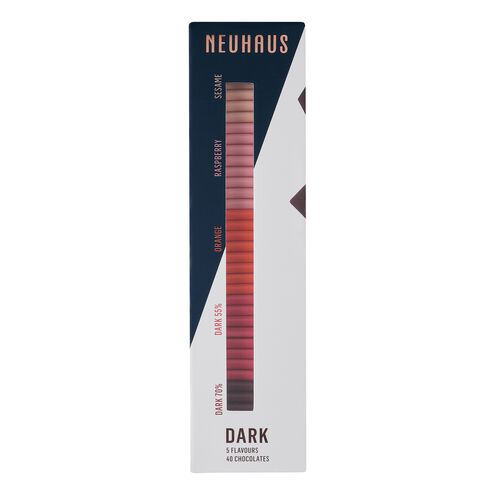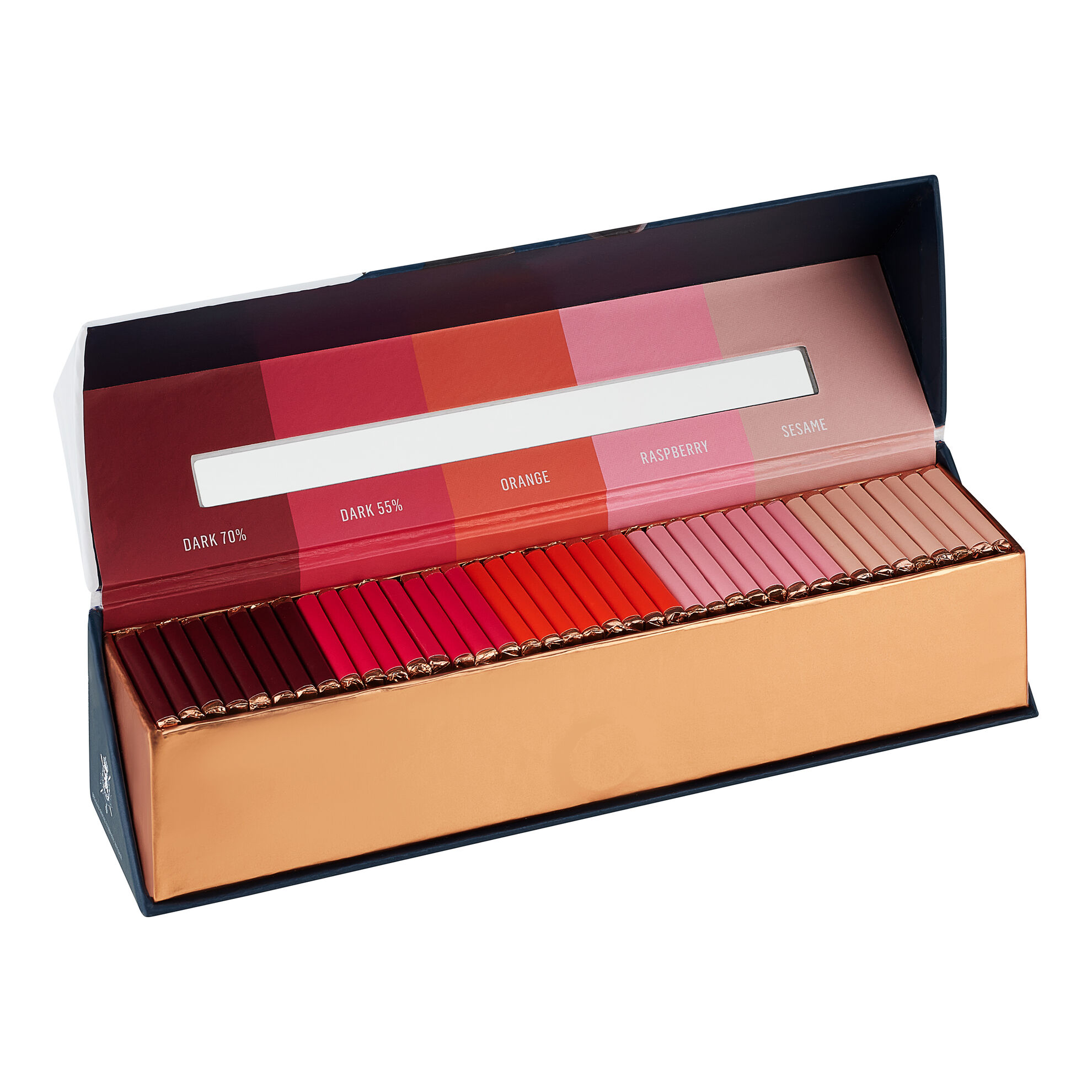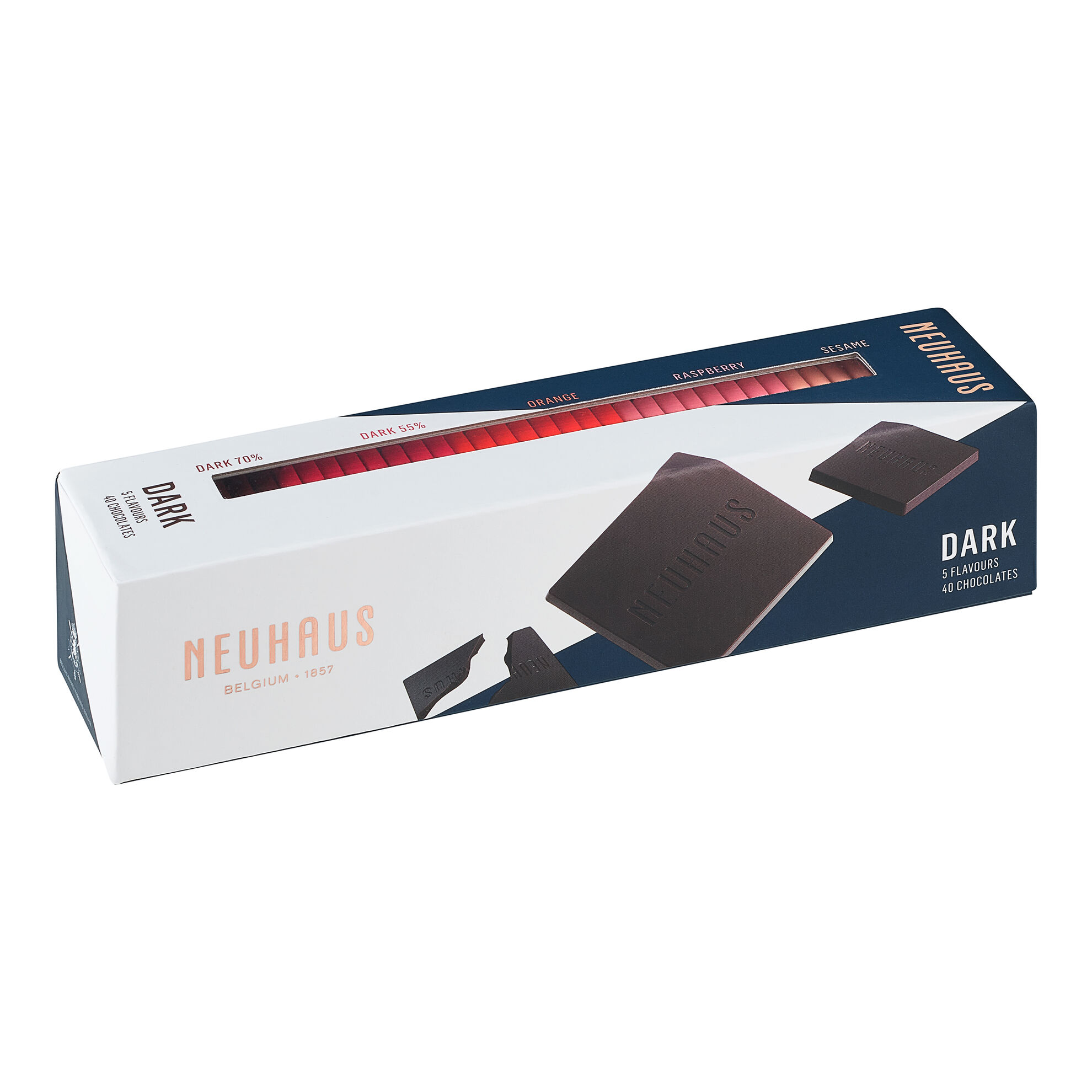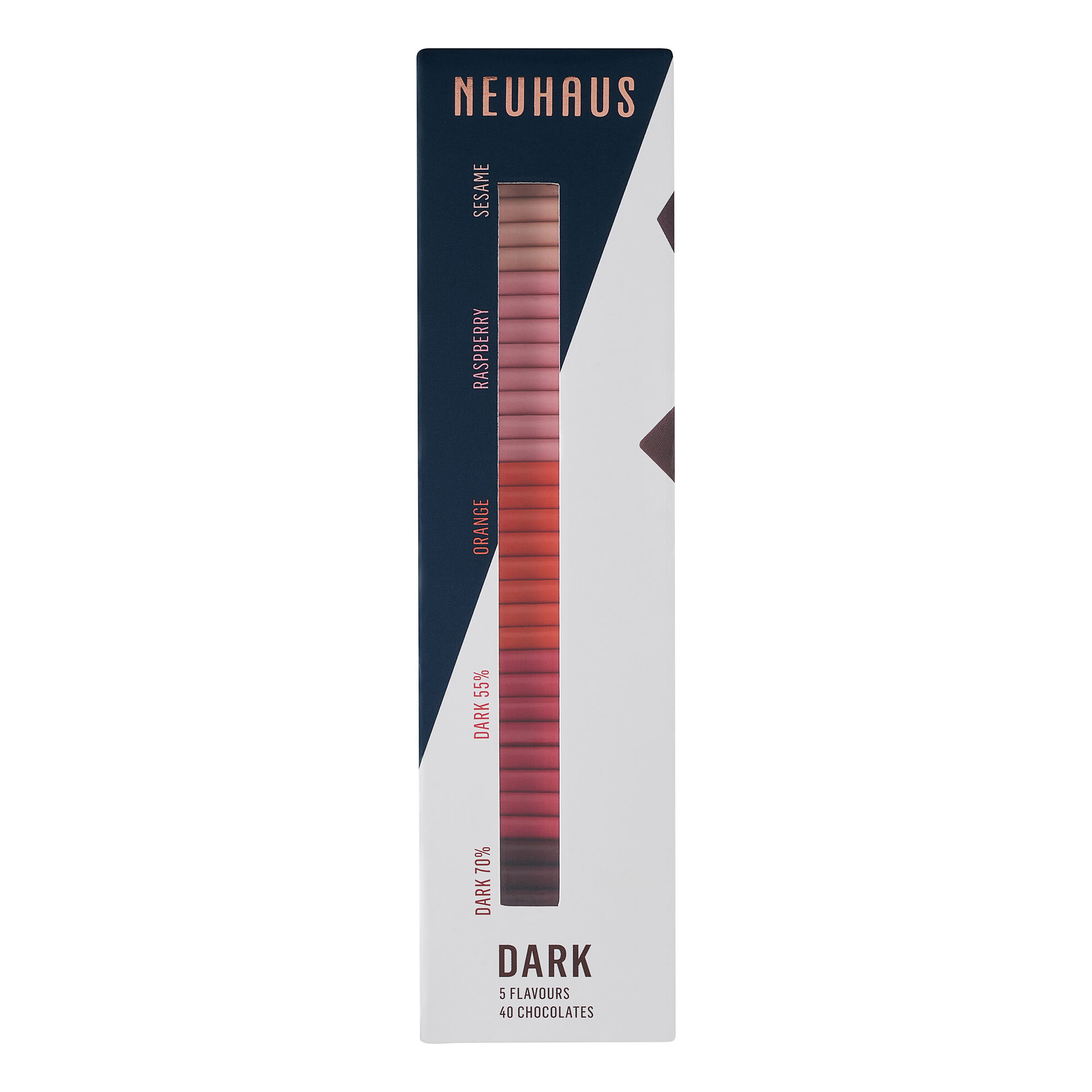 This item is currently unavailable
Carré Pencil Box Dark (200G) contains 40 individually wrapped bite-size dark Neuhaus chocolate Carrés. A compact gift box with 5 different dark chocolate varieties: Ecuador 76%, Dark cocoa 55%, Orange, Sesame, Raspberry. All our chocolates are made in Belgium with sustainably sourced cocoa. Every ingredient we use is of natural origin, non-GMO and without palm oil. This box is the perfect gift for chocolate lovers or ideal to enjoy as a self-treat.
dark chocolate (cocoa mass, sugar, butter oil (milk), cocoa butter, emulsifier: soy lecithins, flavour), cocoa mass, sugar, cocoa butter, sesame seed, raspberry (sugar, raspberry, tapioca starch, raspberry juice concentrate), candied orange (orange peel, sugar, glucose syrup, acidity regulator: citric acid), flavours, emulsifier: soy lecithin.
Nutrition facts - 100g Energy: 2255.20 kJ, Energy: 540.20 kcal, total fat: 35.79 g, of which saturated: 21.23 g, of which mono-unsaturated: 8.34 g, of which poly-unsaturated: 0.84 g, of which trans fat: 0.15 g, cholesterol: 8.45 mg, carbohydrate: 41.52 g, dietary fiber: 7.83 g, of which sugar: 37.93 g, protein: 5.08 g, sodium: 6.40 mg, vitamin A: 27.40 µG, calcium: 26.77 mg, iron: 9.00 mg, salt: 0.02 g, vitamin D: 0.56 µG, potassium: 433.20 mg, of which added sugars: 28.98 g
What's inside the box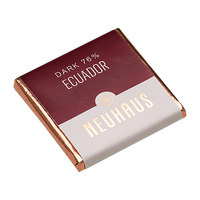 CARRÉ DARK ECUADOR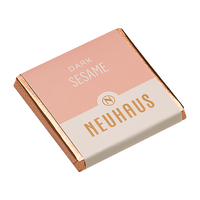 CARRÉ DARK SESAME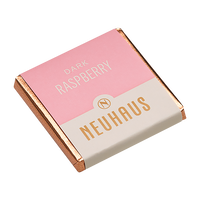 CARRÉ DARK RASPBERRY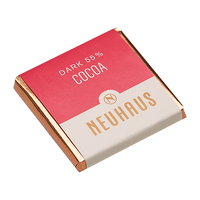 CARRÉ DARK COCOA 55%