our pralines are 100% certified by Rainforest Alliance
Rainforest Alliance is the world's leading programme for sustainably grown cacao. The Rainforest Alliance label stands for more sustainable farming and better opportunities for farmers, their families, and our planet. The Rainforest Alliance certification program enables farmers to use better farming methods, grow better crops, and generate more income. They learn how to improve working conditions, adapt to climate change, and protect the environment.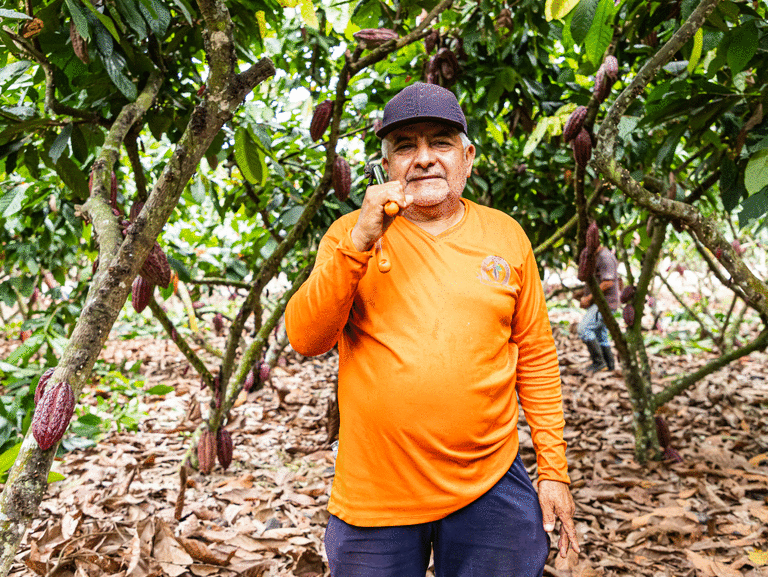 Rainforest Alliance programme
The mission of the Rainforest Alliance programme is to teach farmers better farming methods, ways to improve working conditions and to manage their farms and land profitably whilst ensuring respect for people and the environment. It helps the farmers and their families to earn a decent, fair and stable income and to thus live a better and more sustainable life.
We invested in a cacao farm in Ecuador
We have invested in a cacao farm in the Guayaquil Region of Ecuador where several hundreds of acres have been dedicated to our own cacao beans. This location in South America offers the ideal conditions for growing cacao trees. The combination of the favourable climate, the perfect soil and the expertise of our local farmers guarantees the superior quality of our chocolate. The cacao farmers are true masters of the fermentation process, which releases the characteristic aromas of the cacao beans to perfection so that we can enjoy chocolate with a unique, distinctive and rich flavour.