Neuhaus x Maison Dandoy
Just like Neuhaus, Maison Dandoy is a Belgian brand that, throughout the years, held on to the principles that made its success: family, craftsmanship, quality and tradition. Their speculoos recipe comes straight from their great-great-great-grandfather and they still make it the traditional way with real butter, brown sugar and handcrafted wooden moulds, using only fresh and natural ingredients.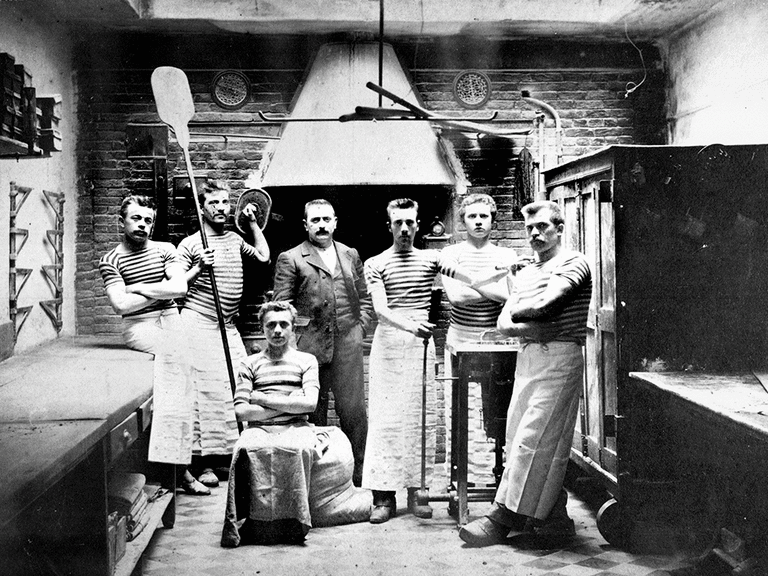 Our Maîtres Chocolatiers carefully select the very best ingredients and prepare the nougatine by hand in the Neuhaus ateliers just outside Brussels, following the traditional recipe that has been in the company for many years. It involves slowly melting the sugar in copper kettles and baking the mixture in the oven, just like a biscuit.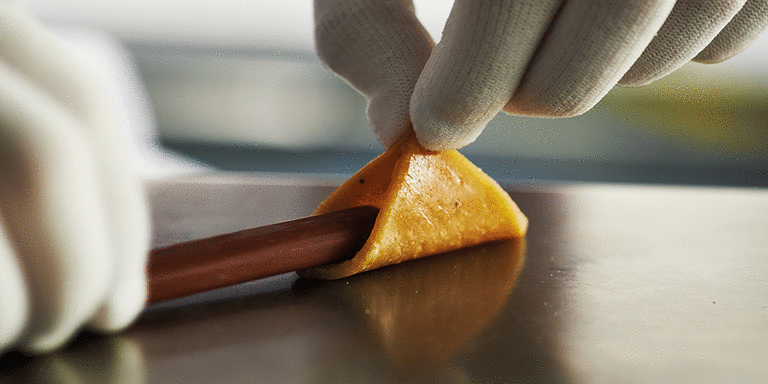 For the newest Thins flavour we've decided to join hands with the iconic Belgian speculoos brand Maison Dandoy. The result of this collaboration is an artisanal ultrafine layer of rich Belgian chocolate, filled with a blend of our handcrafted nougatine and traditional Dandoy speculoos.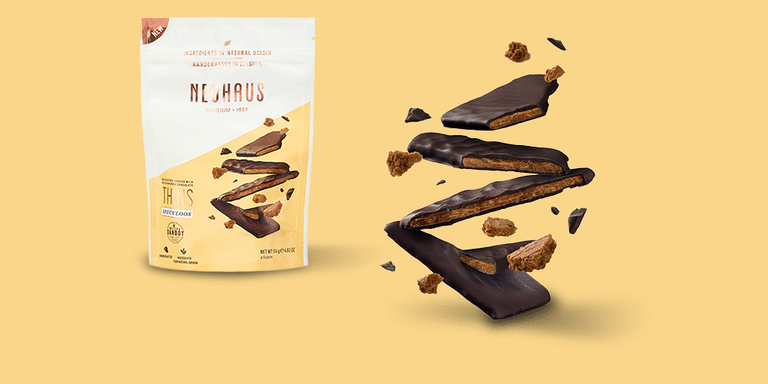 Ultrafine layers of Sel de Guérande nougatine biscuits dipped in premium dark chocolate.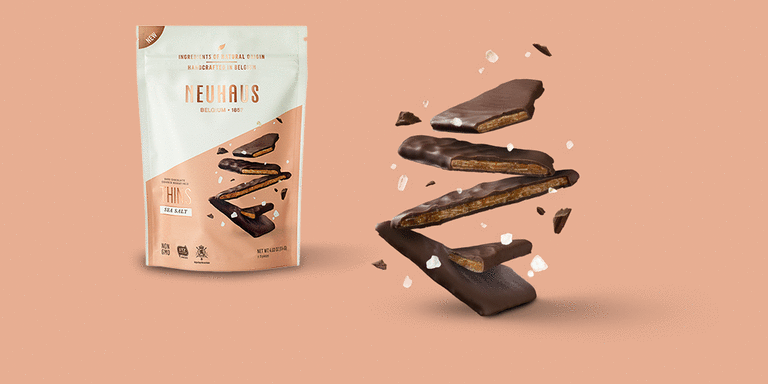 Ultrafine layers of Pistache nougatine biscuits dipped in premium milk chocolate.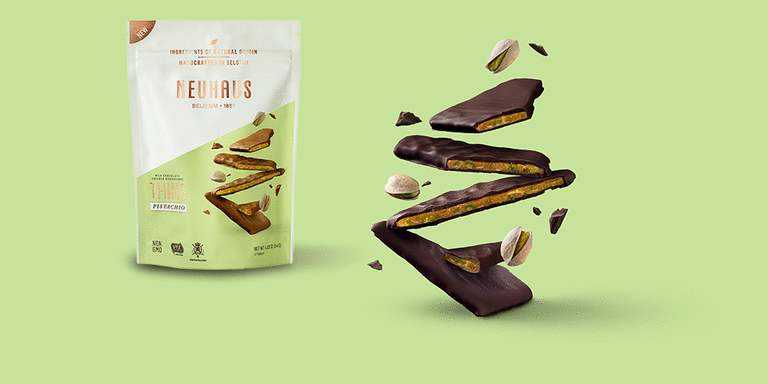 Ultrafine layers of Coconut nougatine biscuits dipped in premium dark chocolate.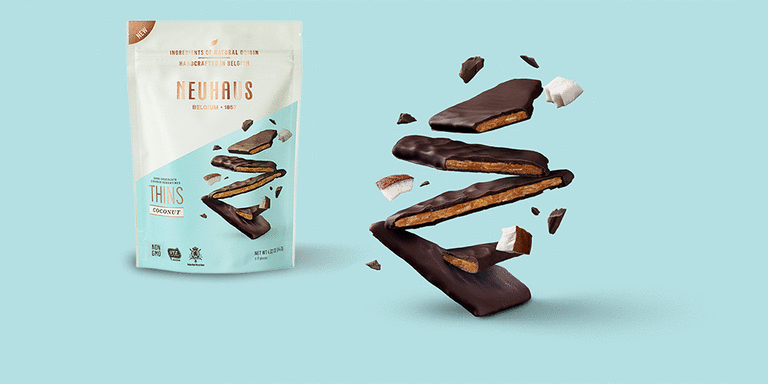 We're devoted to making every snacking moment as tasty as possible. We have Belgian chocolate snacks to suit everyone from our chocolate bars and tablets to our all-natural bonbons and amusettes. Discover our delicious chocolate treats now.