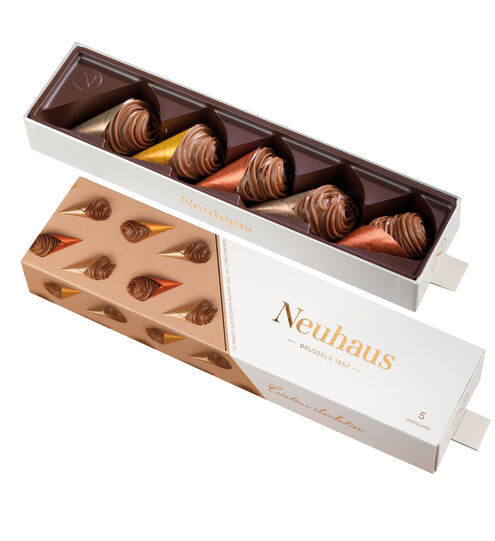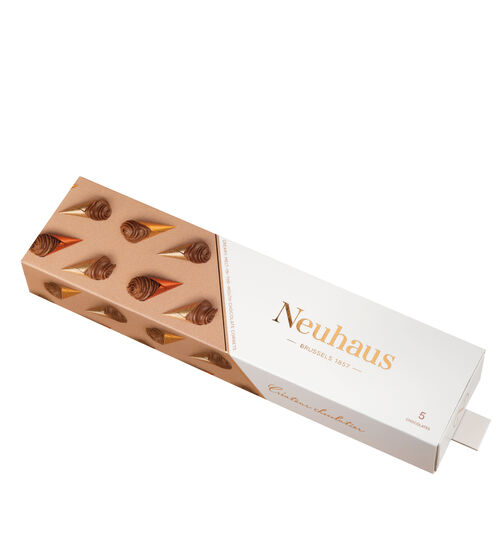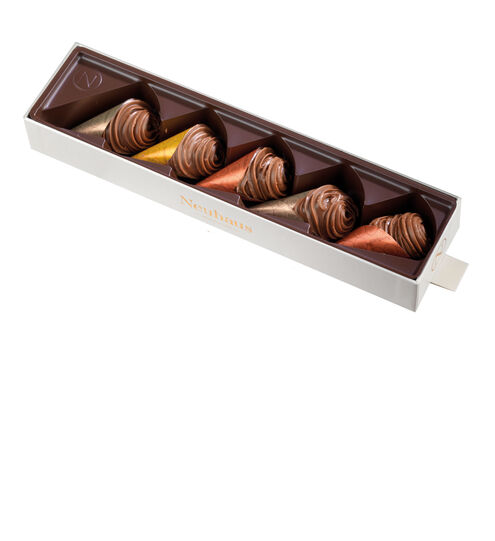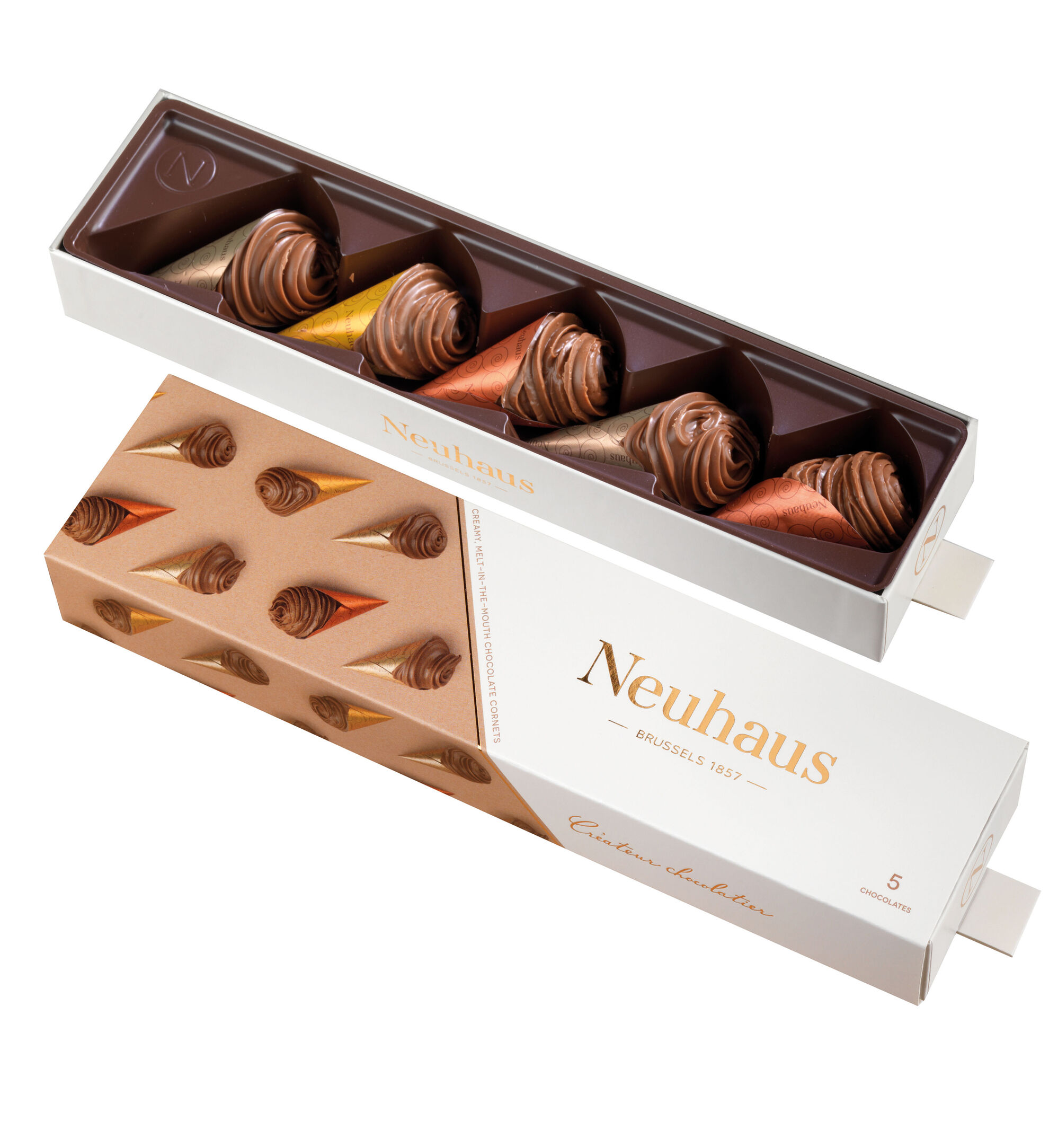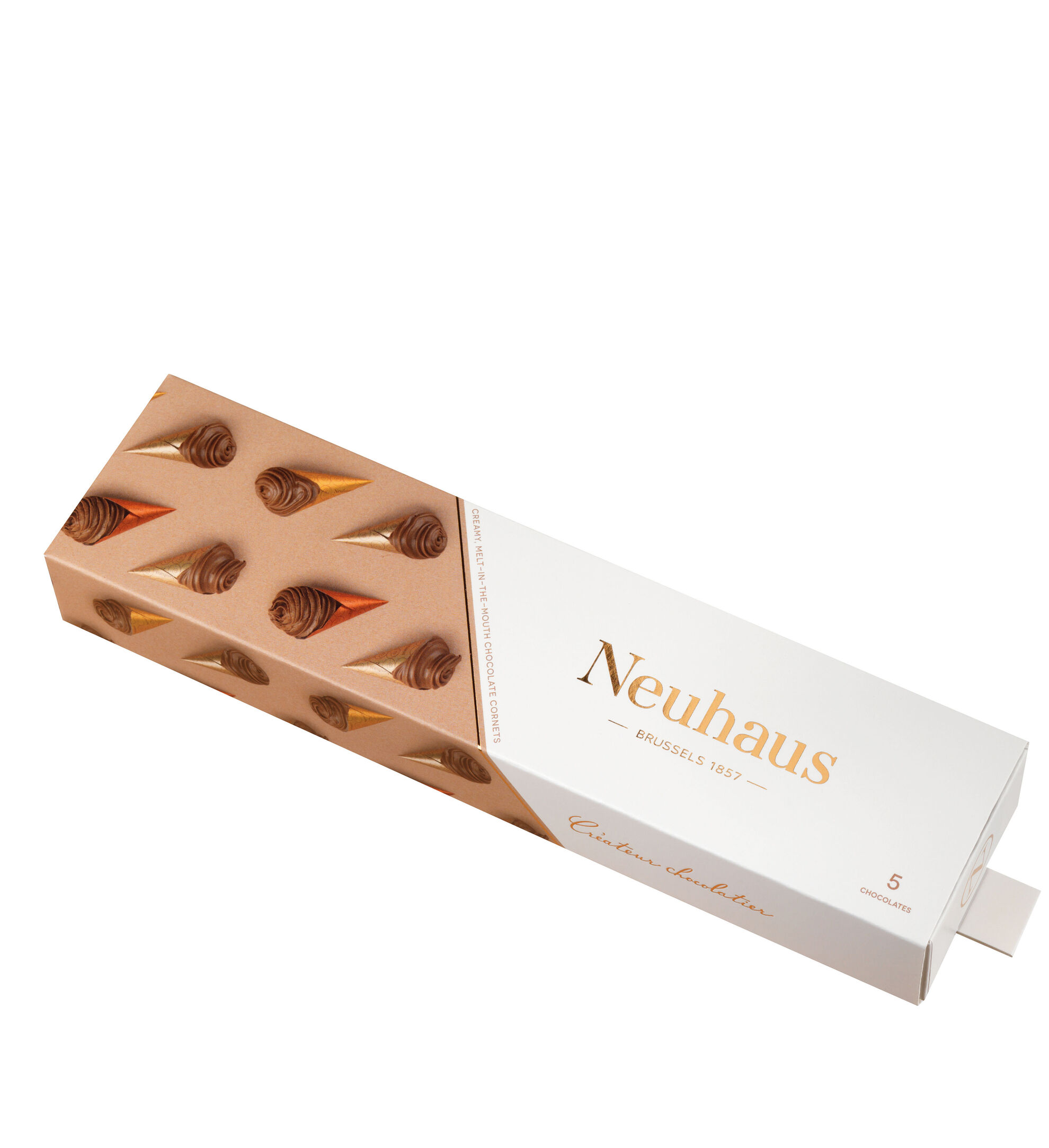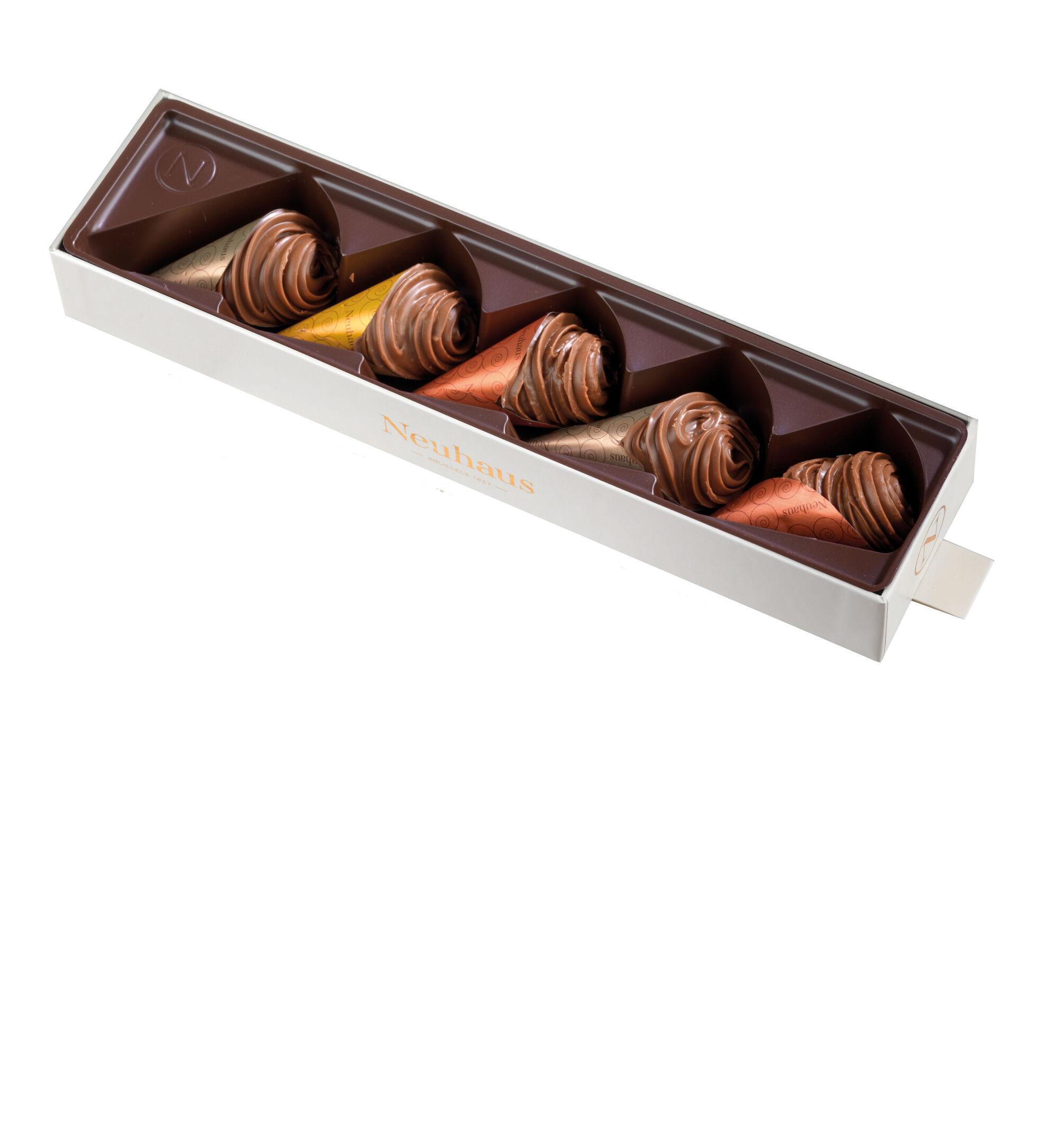 This item is currently unavailable
The Impulse Cornet Box contains 5 iconic Neuhaus Cornet chocolates. A small elegant box with a trio of flavours: Cornet Doré, Cornet Caramel / Feuilletine & Cornet Crunchy. Creating the perfect balance between chocolate and nuts, giving the gianduja in these Cornets its smooth, creamy melt-in-the-mouth texture and subtle flavour. All our chocolates are made in Belgium with sustainably sourced cocoa. Every ingredient we use is of natural origin, non-GMO and without palm oil. This stylishly presented box is perfectly sized for giving as a sweet surprise to a friend or as a tempting Belgian chocolate treat for yourself.
hazelnuts, sugar, milk chocolate (sugar, whole milk powder, cocoa mass, cocoa butter, emulsifier: soy lecithins, flavour), cocoa butter, cocoa mass, whole milk powder, wheat flour, flavours, butter oil (milk), glucose syrup, emulsifier: soy lecithins, rapeseed lecithins;whipped cream (Isigny) (milk), lactose, milk protein, raising agent: sodium carbonates;salt, malted barley flour, salted butter (Isigny) (milk),salt (Guérande).
Nutrition facts - 100g Energy: 2456.44 kJ, Energy: 587.56 kcal, total fat: 41.98 g, of which saturated: 16.31 g, of which mono-unsaturated: 21.93 g, of which poly-unsaturated: 2.09 g, of which trans fat: 0.25 g, cholesterol: 11.42 mg, carbohydrate: 42.33 g, dietary fiber: 4.44 g, of which sugar: 39.02 g, protein: 7.40 g, sodium: 49.27 mg, vitamin A: 17.39 µG, calcium: 157.25 mg, vitamin C: 1.31 mg, iron: 4.47 mg, salt: 0.12 g, vitamin D: 0.89 µG, potassium: 419.28 mg, of which added sugars: 34.09 g
What's inside the box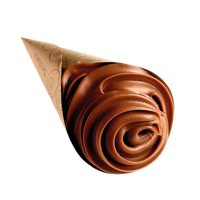 CORNET DORÉ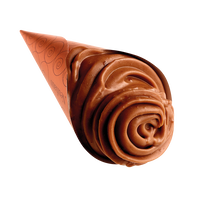 CORNET CARAMEL