For us, inventing the Belgian praline was only the beginning. Thanks to Chocolate Duets you can follow in the footsteps of our renowned Maîtres Chocolatiers and create your own customized pralines. Mix & match the six richly filled toppings with the six delicate chocolate bases to create unique flavour combinations that will offer you exquisite, experimental taste sensations.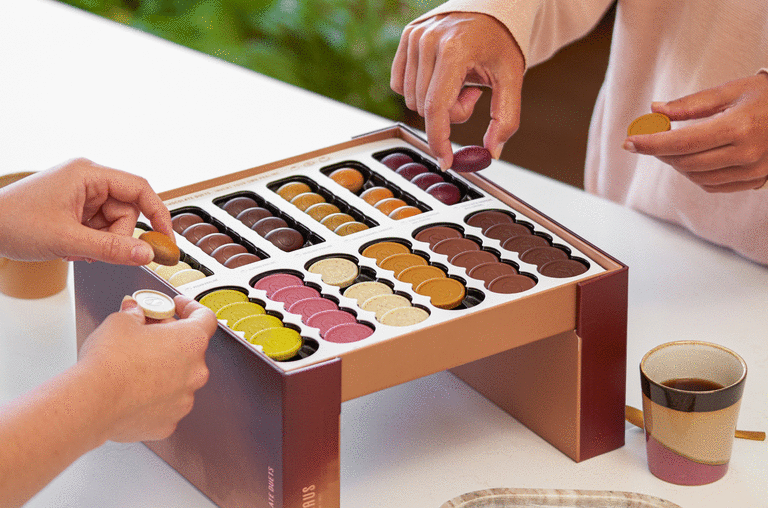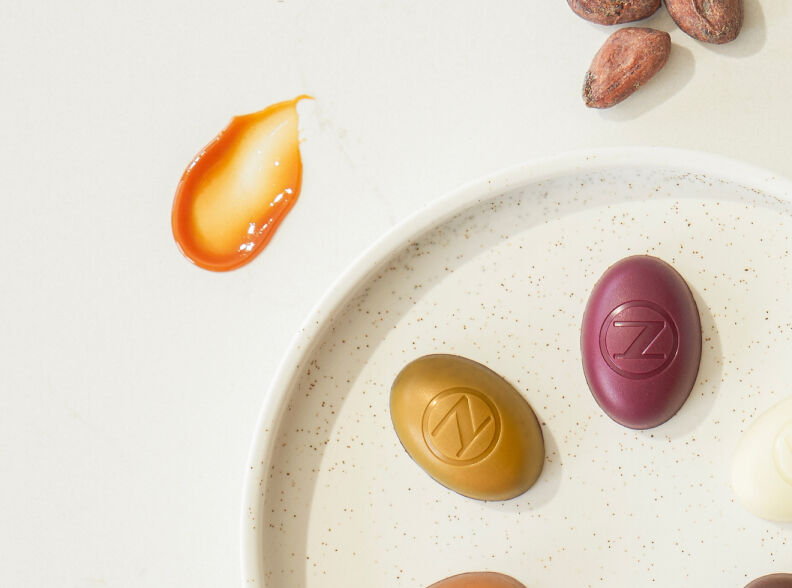 step 1
Pick your topping
For the topping, you can take your pick from our three ganaches and three pralinés coated with white, milk or dark chocolate. The creamy pralinés will surprise you with their touch of almond, hazelnut or pecan nuts, while the ganaches offer an irresistible combination of fresh cream, salted caramel or chocolate from Venezuela and Costa Rica.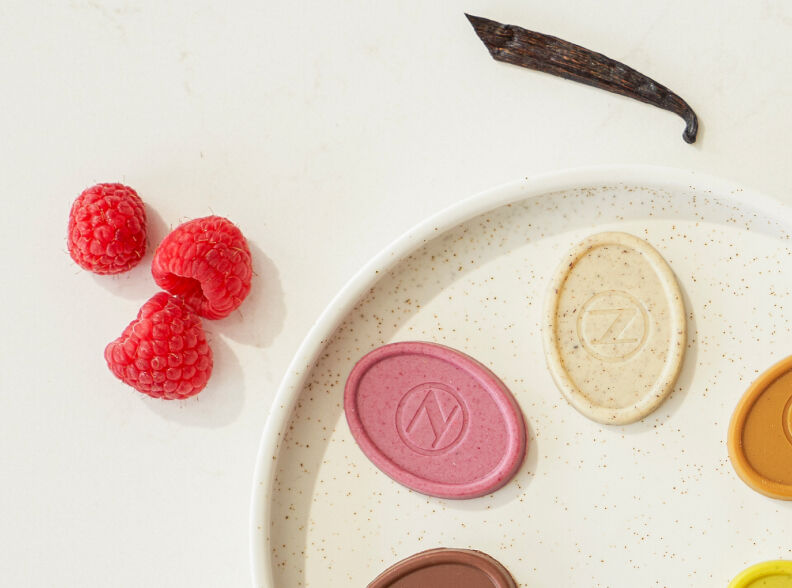 step 2
Choose your base
The six chocolate bases guarantee a specific aromatic touch for your personalised duet. They will stimulate your senses with flavours like white chocolate and raspberry, lime and lemon or Madagascan vanilla.

step 3
combine
Time to mix and match your personal praline. Place your own accents, or seek out interesting contrasts in this wealth of flavours.
36 unique flavour combinations
6 top chocolates, 6 base chocolates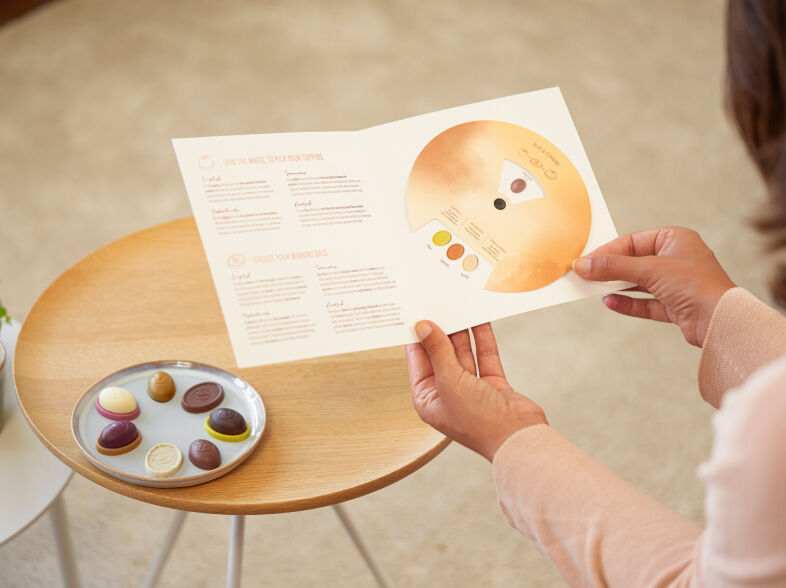 use our tasting wheel
In the box you will find a handy brochure with a tasting wheel that will guide you through the various flavour combinations.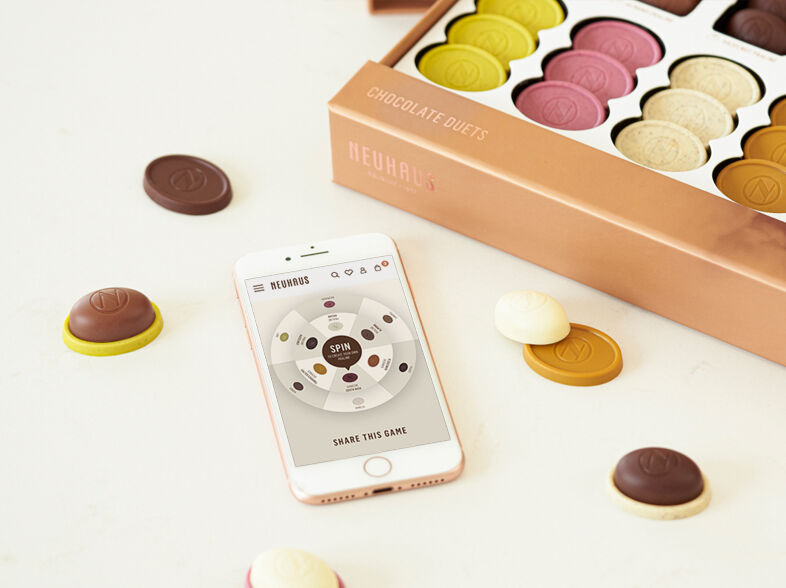 play chocolate roulette
Would you rather let fate decide? Play our Chocolate Roulette Game and let us surprise you with some extraordinary flavour combinations.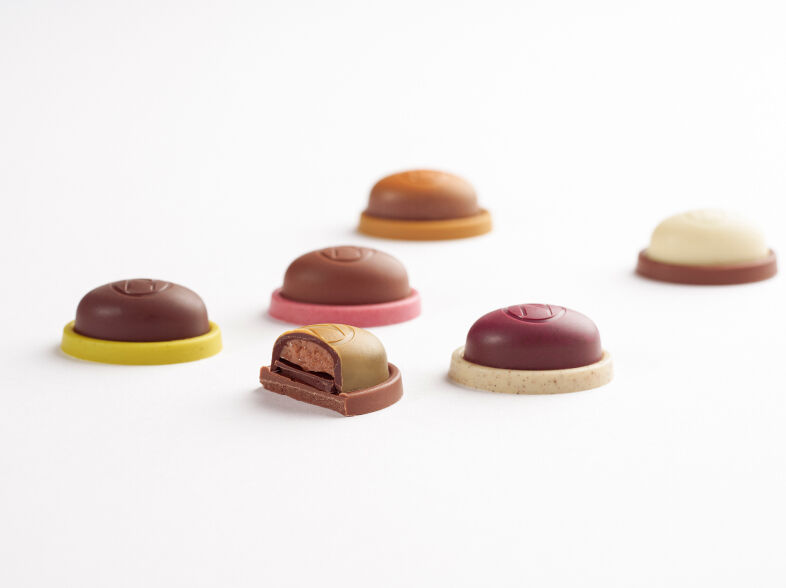 Try our favourite combinations
Discover the personally recommended Chocolate Duets flavour combinations by our Maîtres Chocolatiers.
Hesitating which combination to pick? Let us inspire you. Our online spinning wheel will give you a pairing suggestion of topping and base. Once combined you will discover immediately the intensity of the chocolate flavour, the dominant aromas and a unique sensation your taste buds will experience.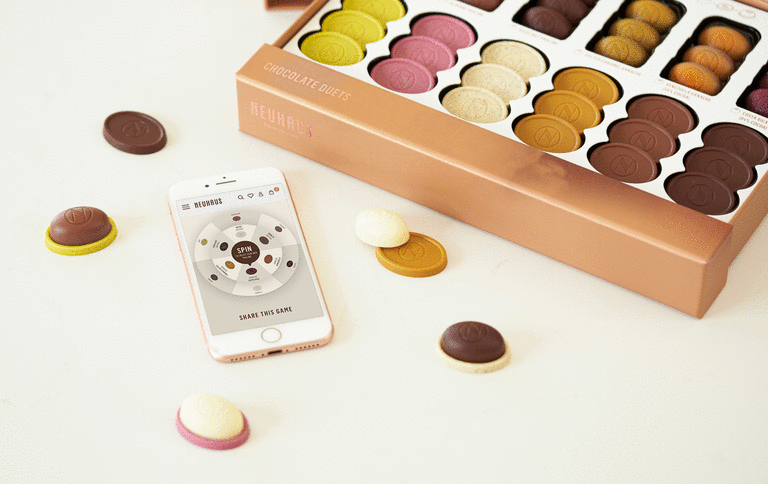 recommended flavour combinations
Discover our favourite Chocolate Duets combinations, carefully selected by the Neuhaus Maîtres Chocolatiers.