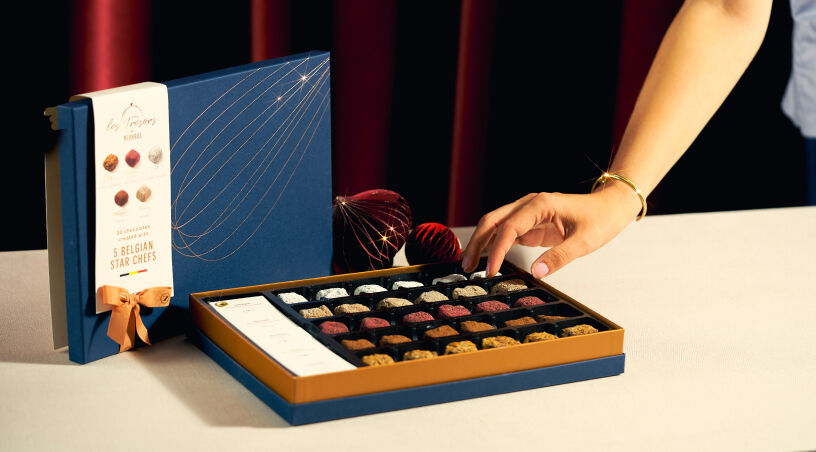 Christmas Gifts
Celebrate Christmas with some Belgian chocolates. Whether it is as a playful ornament in the tree, a table decoration or a treat before or after dinner.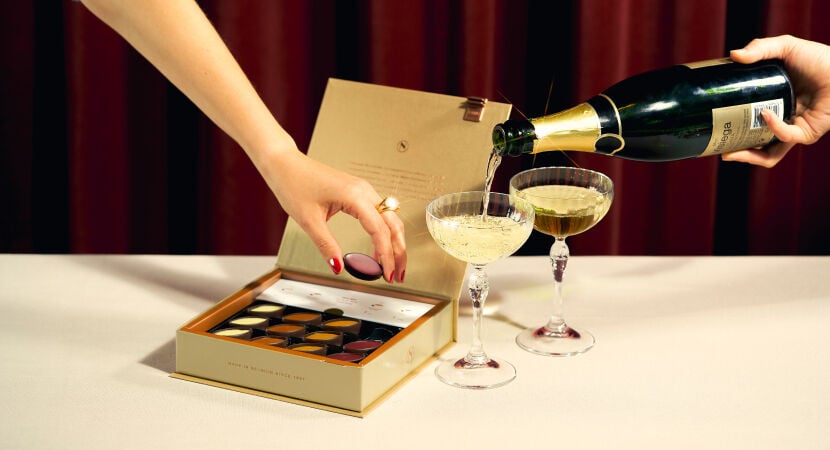 New Year Gifts
Start 2022 in a festive way and indulge your family and friends with some Neuhaus chocolates. Discover our gourmet gifts to make this an unforgettable beginning of the year.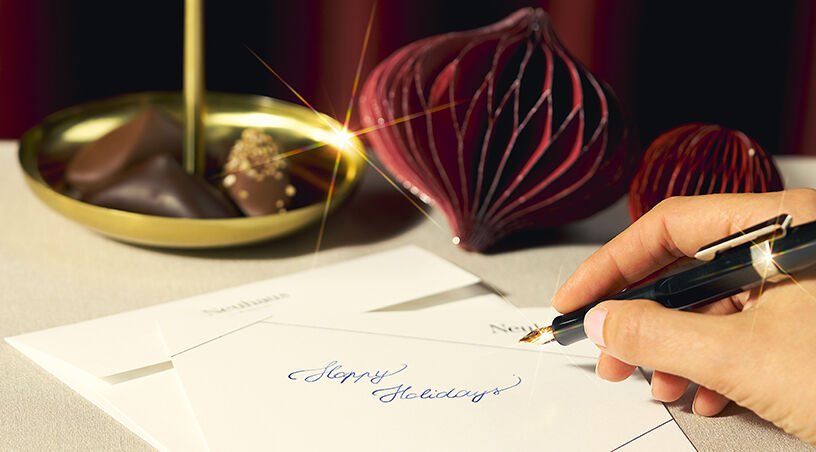 Personalised gifts
Add a personal touch to your holiday gifts by adding a personal message at the checkout. All our boxes are also delivered with a Neuhaus gift bag, so that they arrive ready for gifting.
Slide the box open to reveal 2 layers of our most timeless and some brand new Neuhaus pralines picked with great care by our Maîtres Chocolatiers. A novel way to impress family and friends at a festive dinner or as a surprise for someone special as an end-of-year gift.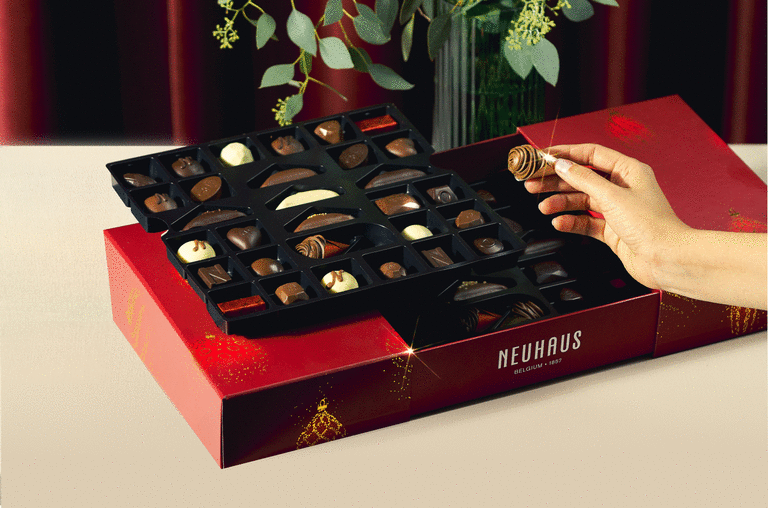 Start the countdown to a magical season, with an advent calendar that becomes more beautiful by the day. Our pop-up advent calendar will make this Christmas extra magical for you and the children.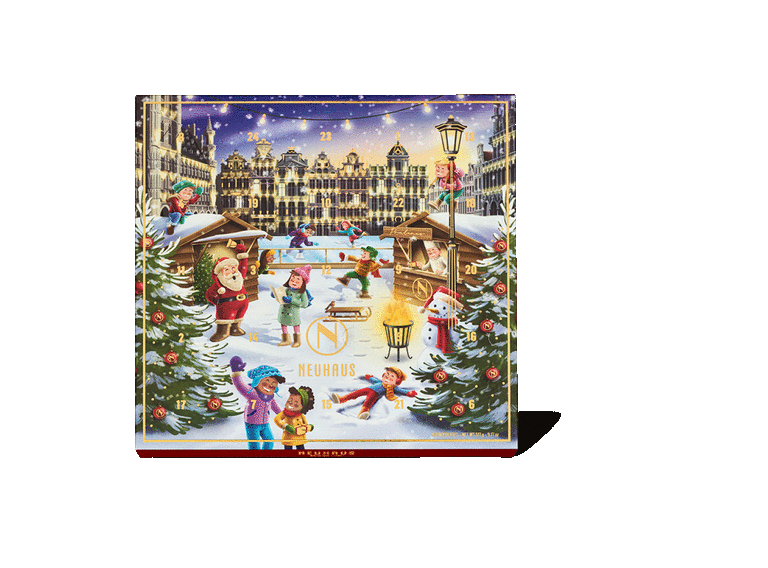 Round box
16 Irrésistibles in one box
The Round Box Irrésistibles contains 16 iconic Neuhaus Irrésistibles chocolates. A festive red-and-gold round gift box with unique Belgian pralines made of a traditional artisanal crunchy nougatine hand-filled with smooth fresh cream or ganache and coated in fine milk or intense dark chocolate.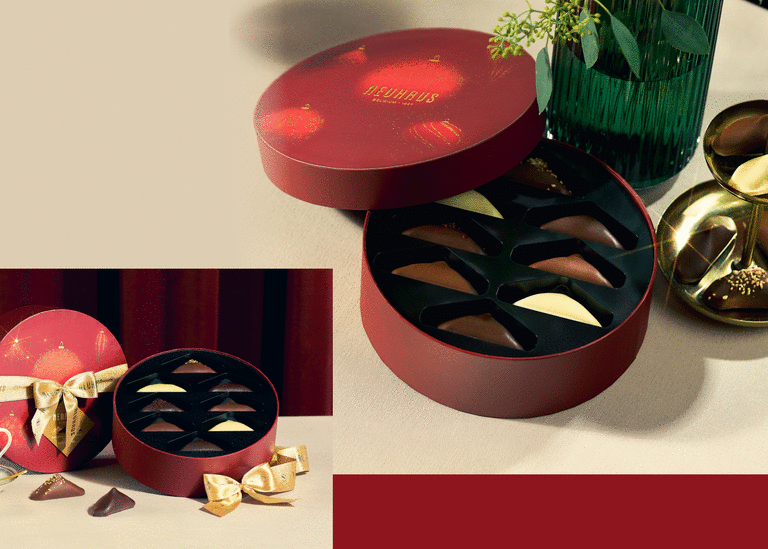 The Christmas Tree Box contains an assortment of 27 timeless and some brand new Neuhaus milk, dark and white filled chocolates. Wrapped in festive green-and-gold, this box makes the perfect gift for chocolate lovers.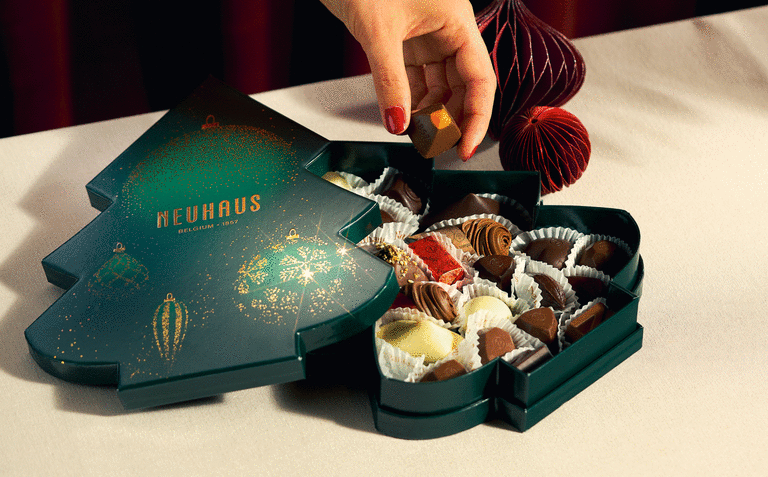 Enjoy our iconic Neuhaus chocolates filled with fresh cream, praliné, ganache and gianduja. We expanded our chocolate range to offer you some new flavour sensations with more origin chocolate and an even wider variety of pralinés made from different type of nuts. Make your gift extra special thanks to a personalised hangtag.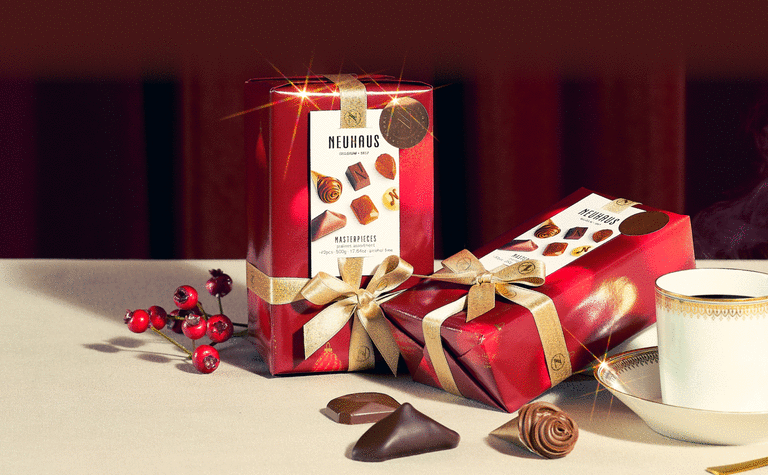 Our Christmas Baskets contain a variety of our most holiday chocolate essentials. This hamper is filled with everything you need for an indulgent festive evening or is a perfect gift for chocolate lovers.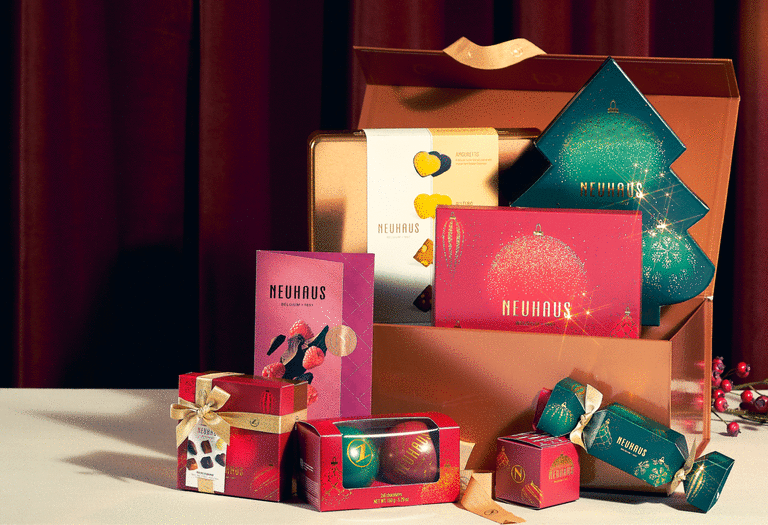 Saint Nicholas Figures
AVAILABLE IN OUR STORES
Discover our Saint Nicholas hollow figures in milk, dark & white chocolate. A delicious (playful) treat to delight both children and parents alike. As these figures are very fragile they are exclusively available in our Neuhaus stores.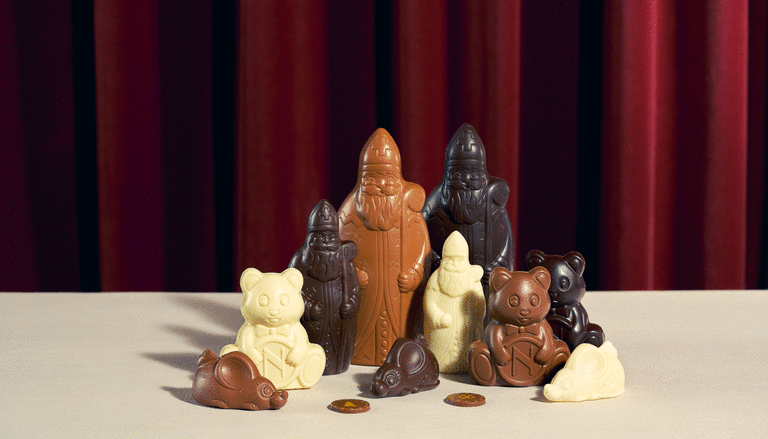 Bûche Irrésistible
Available in our stores
Our Maître Chocolatier reinvented the classic dessert for the holiday season, inspired by our iconic Irrésistible pralines. A festive Christmas dessert made by hand with a crunchy layer of gianduja and brésilienne, sponge cake soaked in Griottine syrup, a creamy filling of raspberry cream topped with a layer of dark chocolate ganache and a velvety gianduja to finish.
Discover our full Christmas collection