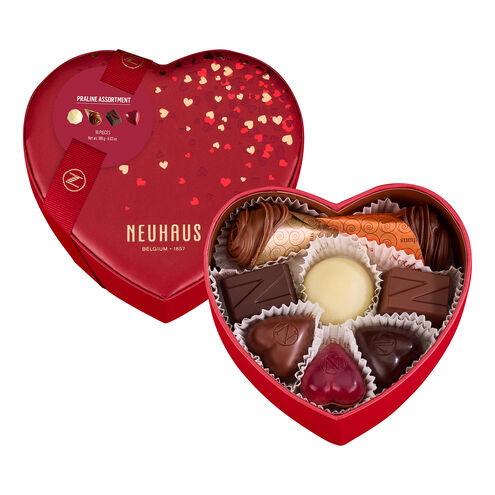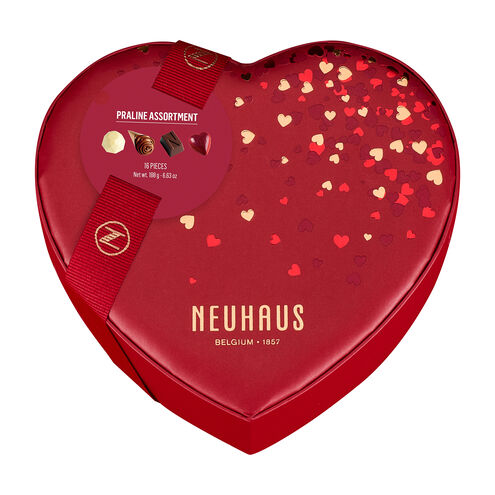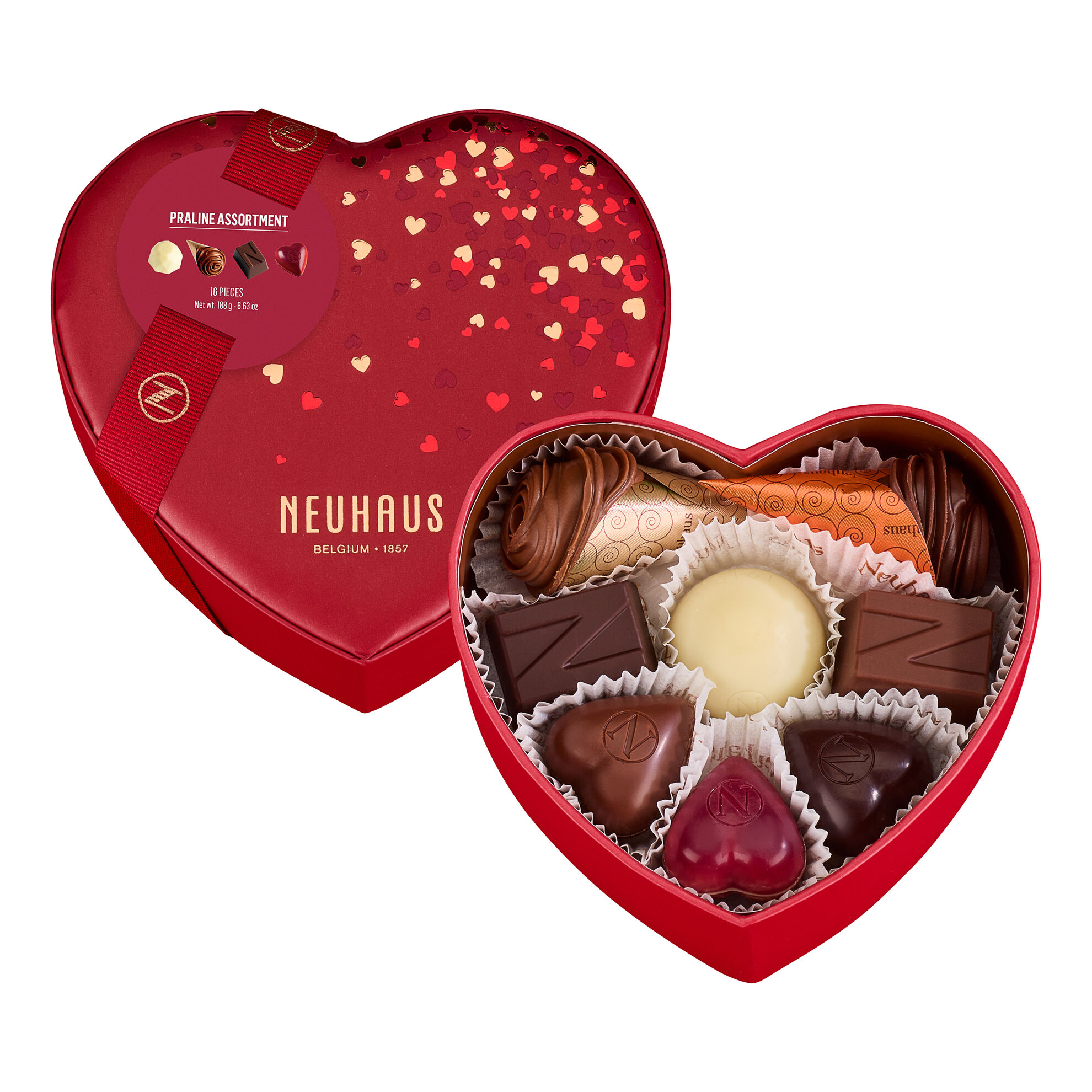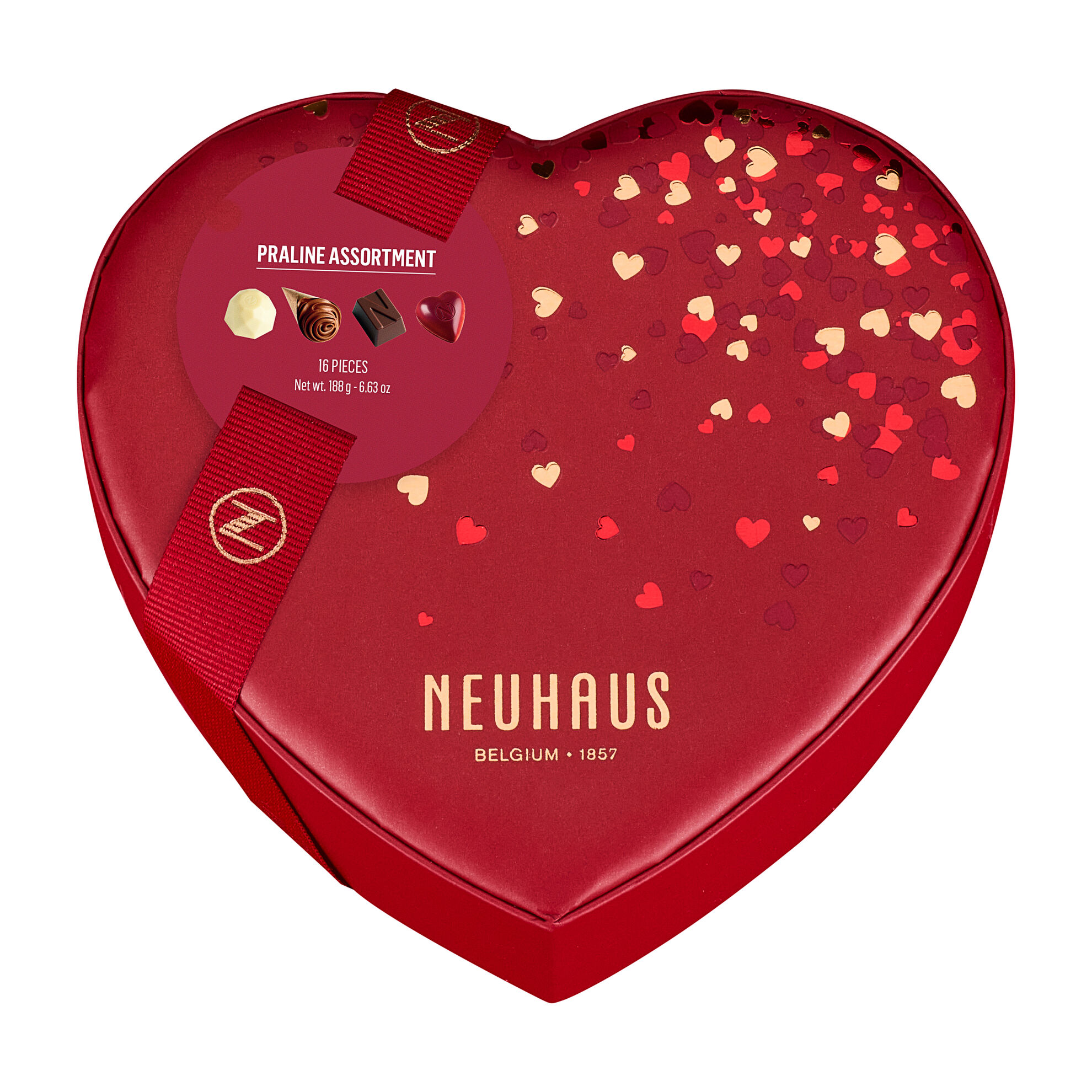 This item is currently unavailable
The Valentine Small Heart Box contains 16 iconic Neuhaus chocolates; a selection of soft praliné, ganache, caramel and gianduja filled chocolates. As a surprise inside the box, you can also discover the 3 limited edition heart chocolates created by Belgian Michelin star chef Arabelle Meirlaen that are inspired by 3 perfumes. Our sourcing specialists carefully select the best ingredients from around the world to ensure that every Neuhaus product is a symphony of taste and texture. Every flavor, every color and every single ingredient that goes into a Neuhaus product is of 100% natural origin, without exception. The perfect Valentine gift for chocolate lovers or ideal to enjoy yourself.
milk chocolate (sugar, whole milk powder, cocoa mass, cocoa butter, emulsifier: soy lecithins, flavour), dark chocolate (cocoa mass, sugar, butter oil (milk), cocoa butter, emulsifier: soy lecithins, flavour), sugar, hazelnuts, white chocolate (sugar, cocoa butter, whole milk powder, emulsifier: soy lecithin, flavour), cocoa butter, cocoa mass, coconut fat, shea butter, caramel paste (glucose fructose syrup, sweetened condensed milk (sugar,milk) , coconut fat, water, humectants: glycerol of rapeseed, emulsifier: soy lecithin, salt), whole milk powder, almonds, stabiliser: sorbitol;honey, glucose syrup, humectant: glycerol;cream (milk), almond paste, cocoa powder, invert sugar syrup, butter biscuit (wheat flour, sugar, butter ( milk), egg, wheat starch, salt, raising agent: ammonium carbonates), apple puree, flavours, raspberry, butter oil (milk), cherries, candy sugar syrup, bergamot, sesame seed, emulsifier: soy lecithin;sesame oil, skimmed milk, sunflower oil, dextrose, colour: apple concentrate,blackcurrant concentrate,radish concentrate, spirulina extract;sugar syrup, hazelnutoil, Yunnan tea, salt (Guérande), Matcha green tea, water, acid: citric acid;vanilla, chili peppers, cinnamon.
Nutrition facts - 7 servings per container, Serving size: 30 g, Amount per serving: Calories - 170, Total Fat - 11g (14% DV), Saturated Fat - 6g (28% DV), Trans Fat - 0 g., Cholesterol - less than 5 milligrams (1% DV), Sodium - 15mg (1% DV), Total Carbohydrate - 14g (5% DV), Dietary Fiber - 1g (5% DV), Total Sugars - 12g ( Includes 11g Added Sugars - 21% DV), Protein - 2g, Vitamin D - (1% DV), Calcium - (3% DV), Iron - (10% DV), Potassium - (3% DV)
What's inside the box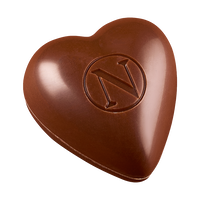 MILK ALMOND SESAME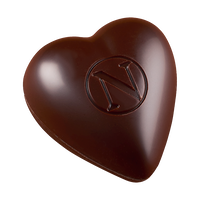 DARK BERGAMOT CHILI
RED CHERRY HAZELNUT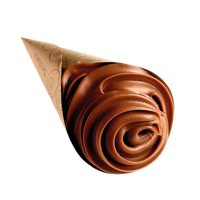 CORNET DORÉ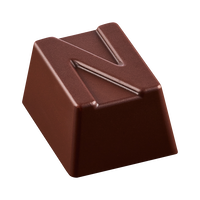 Neuhaus Fondant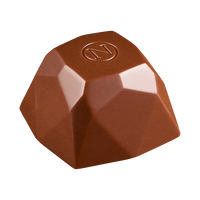 Prestige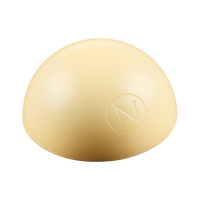 Dôme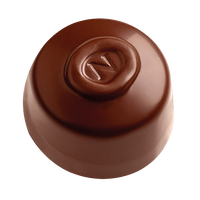 Albert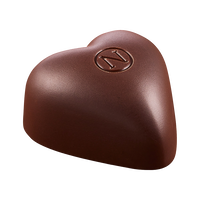 Suzanne 71%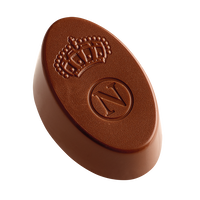 PHILIPPE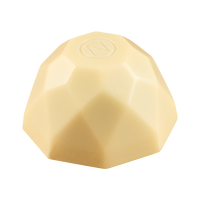 Diamant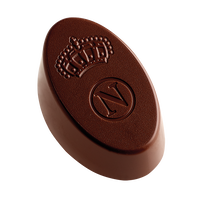 MATHILDE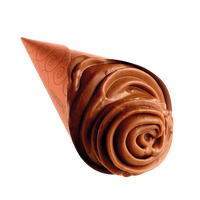 Cornet Fondant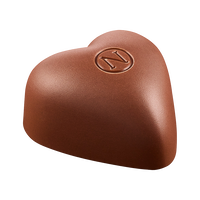 Coeur Praliné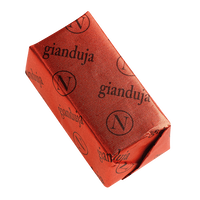 BLOC GIANDUJA