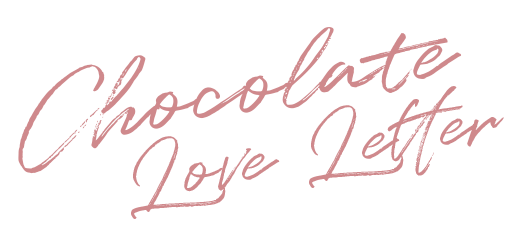 Nothing is quite as mysterious and elusive as love, so what better way to honour it than with a chocolate mystery this Valentine's Day? Solve the clues, indulge, and reveal the mysterious flavour combinations hidden in the LIMITED EDITION Love Letter Box.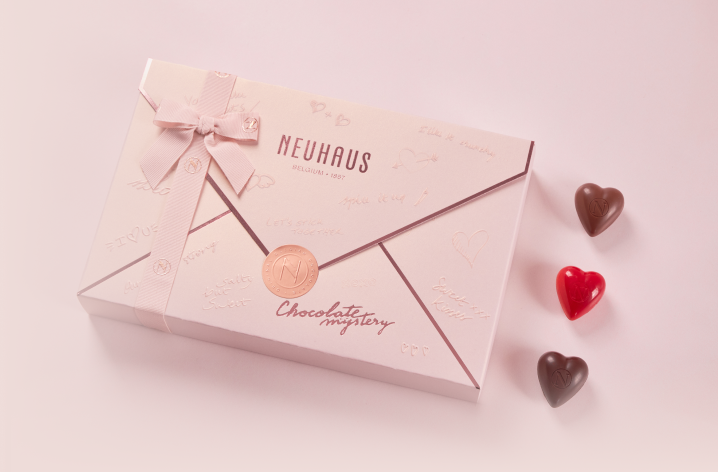 Reveal the secret flavours
Eager to know what's inside three limited edition flavour combinations? There's only one way to find out – by following the clues and revealing the chocolate mystery…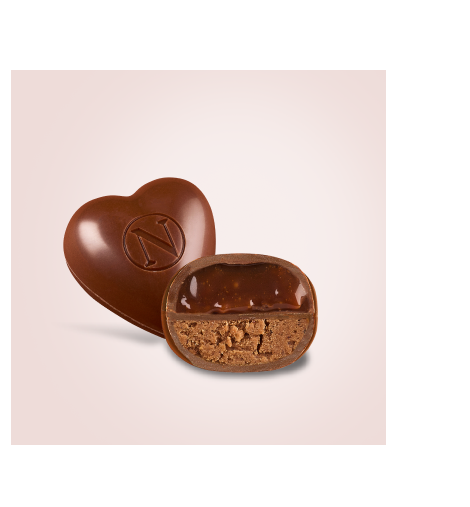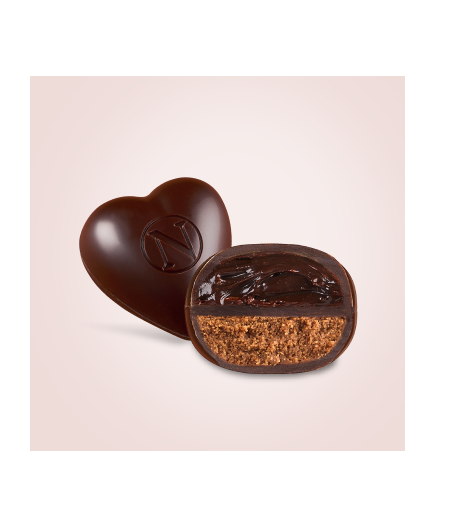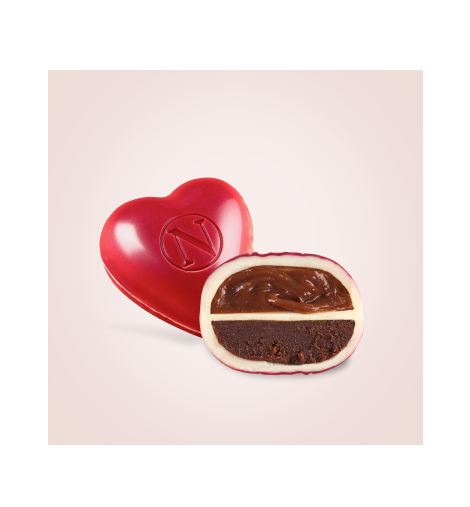 With a few mysterious clues, the Love Letter Box will nudge you in the right direction. But to reveal the mystery of these limited edition flavours, you and your loved one will have to rely on your taste buds. Taste the rich aromas and undertones, analyse the textures, and solve the mystery together.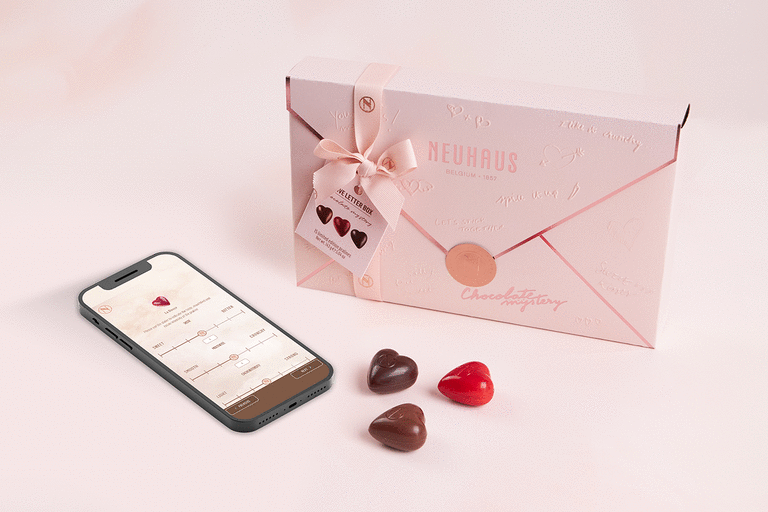 L'Audacieuse
Caramel & Chili
A heart of milk chocolate composed of one half, filled with caramel d'Isigny salé (sel de Guérande) spiced up with chili, and another half with a crunchy salty hazelnut praliné.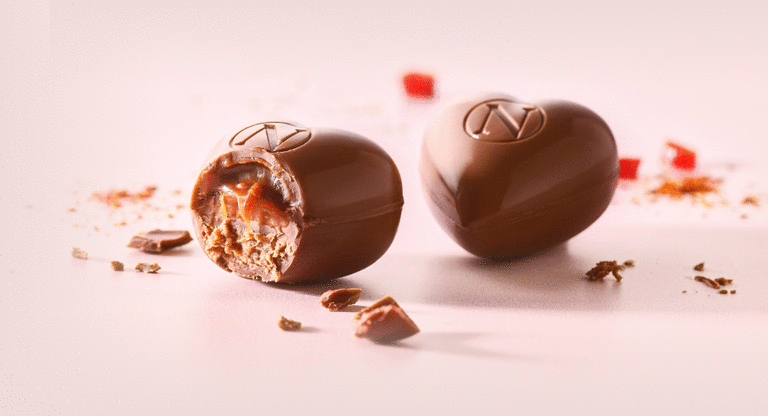 La Passionnée
Coffee & Hazelnut
A dark chocolate heart with in one half a ganache with ristretto coffee, and in the other a hazelnut gianduja.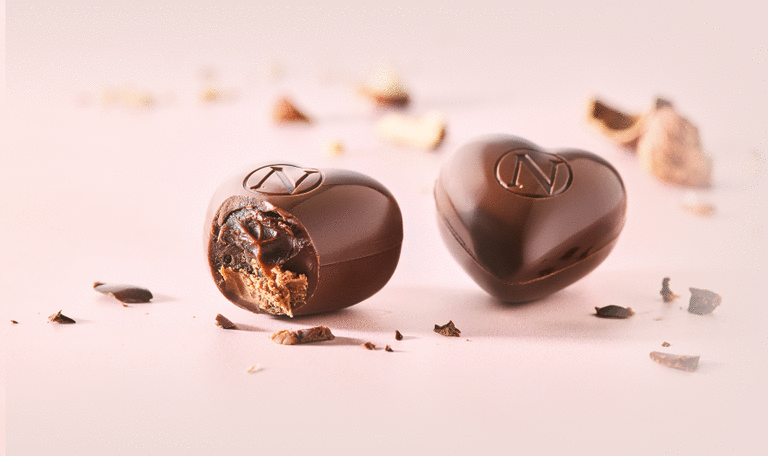 La Douce
Watermelon & Lychee
A heart of white chocolate with one half filled with dark chocolate ganache with watermelon, and the other half filled with a milk chocolate ganache enriched with lychee.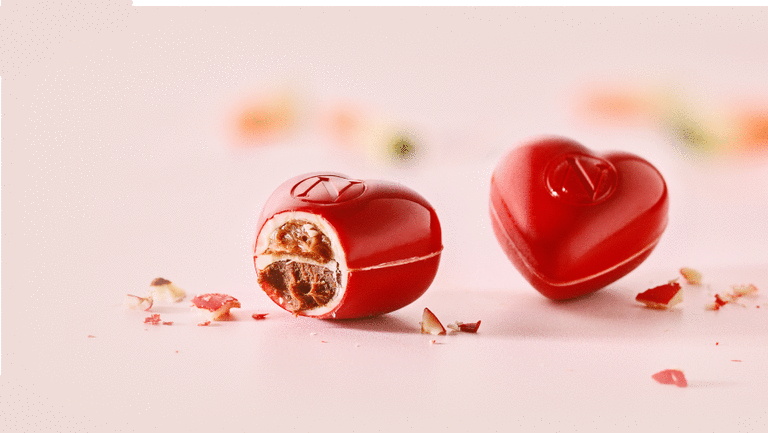 Our Maîtres Chocolatiers have developed three limited edition flavour combinations, that invite you to rely on your senses. Discover the creation this soft and fruity chocolate heart, 'La Douce'.
Surprise your loved ones with delicious Belgian chocolate. Discover our Valentine's Day Collection filled with sweet surprises like romantic ballotins and gift boxes containing a special selection of the cream of the crop of the Neuhaus range.