Looking for a last-minute gift and not sure what chocolate to choose from? Order a Neuhaus gift card and surprise your loved ones with a personalised Belgian gift. The lucky receiver will be rewarded with a shopping amount of your choice to shop online or in an official Neuhaus store.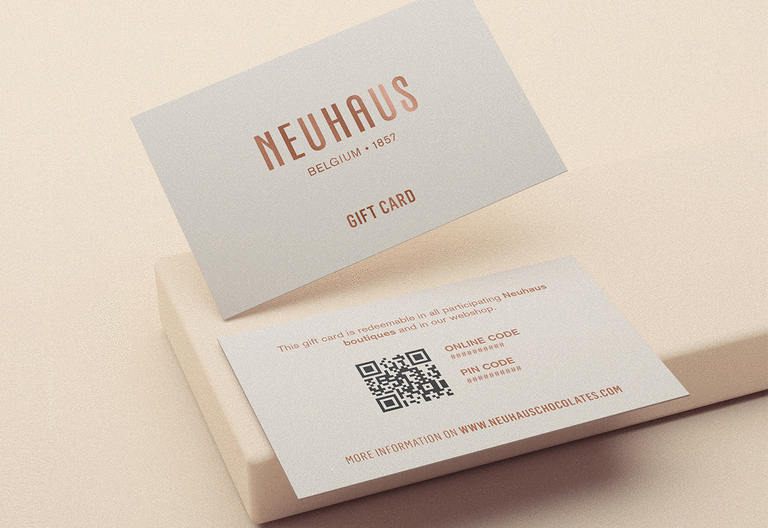 OTHER GIFTING OCCASIONS
Made in Belgium since 1857
For over 100 years, ever since Jean Neuhaus Jr. invented the Belgian praline in 1912, all Neuhaus chocolates have been made entirely in Belgium. Continuously overseen by our Maîtres Chocolatiers. It is our firm commitment to keep it that way.