Ganache with Granny Smith apples from France, Muscovado-sugar, Arabica coffee beans, and dark chocolate from Vietnam (80% cacao).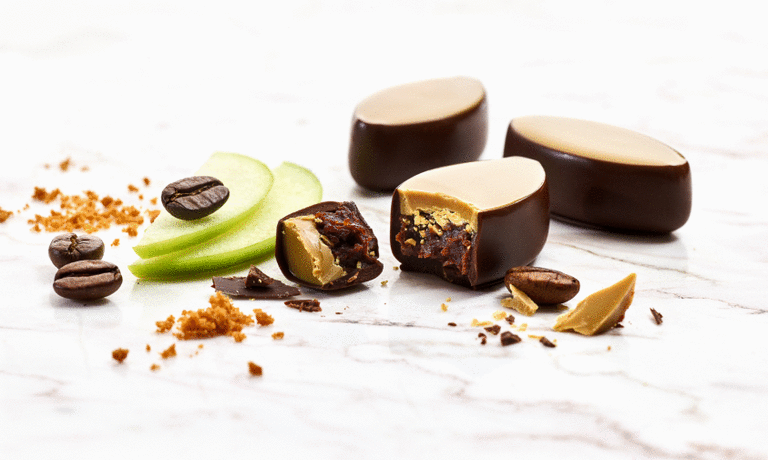 TO BE PAIRED WITH
ROSÉ CHAMPAGNE
Rosé Champagne is made primarily out of dark Pinot grapes such as the Pinot Noir or Pinot Meunier. White grapes such as Chardonnay are used as well, they characterize the fresh character of the Rosé Champagne. The higher the portion of Pinot Noir grapes, the richer and more powerful the Rosé Champagne will taste.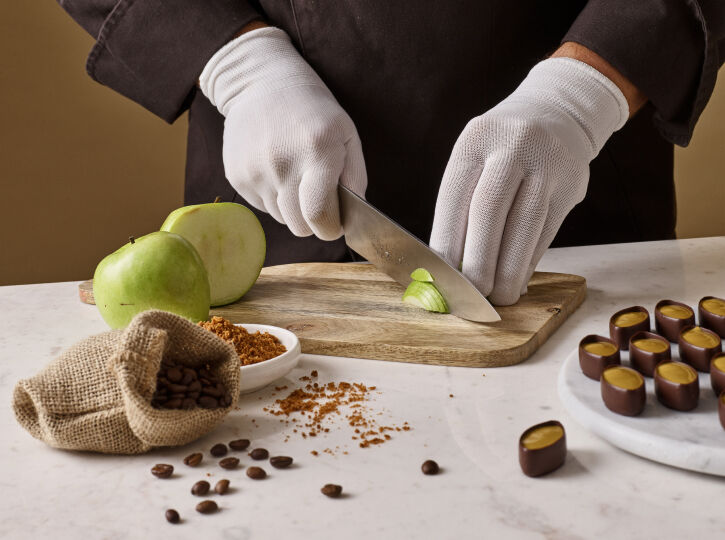 PAIRING EXPERIENCE
ROSÉ CHAMPAGNE
With its strong coffee notes and full, pure chocolate, this praline perfectly matches the powerful taste of Rosé Champagne, dominated by Pinot Noir grapes. The sweet-sour notes of French Granny Smith apples combined with Muscovado sugars give a fresh note to the praline and harmonizes perfectly with the Champagne.