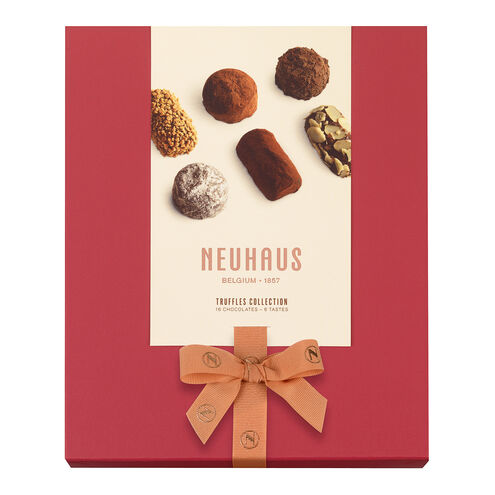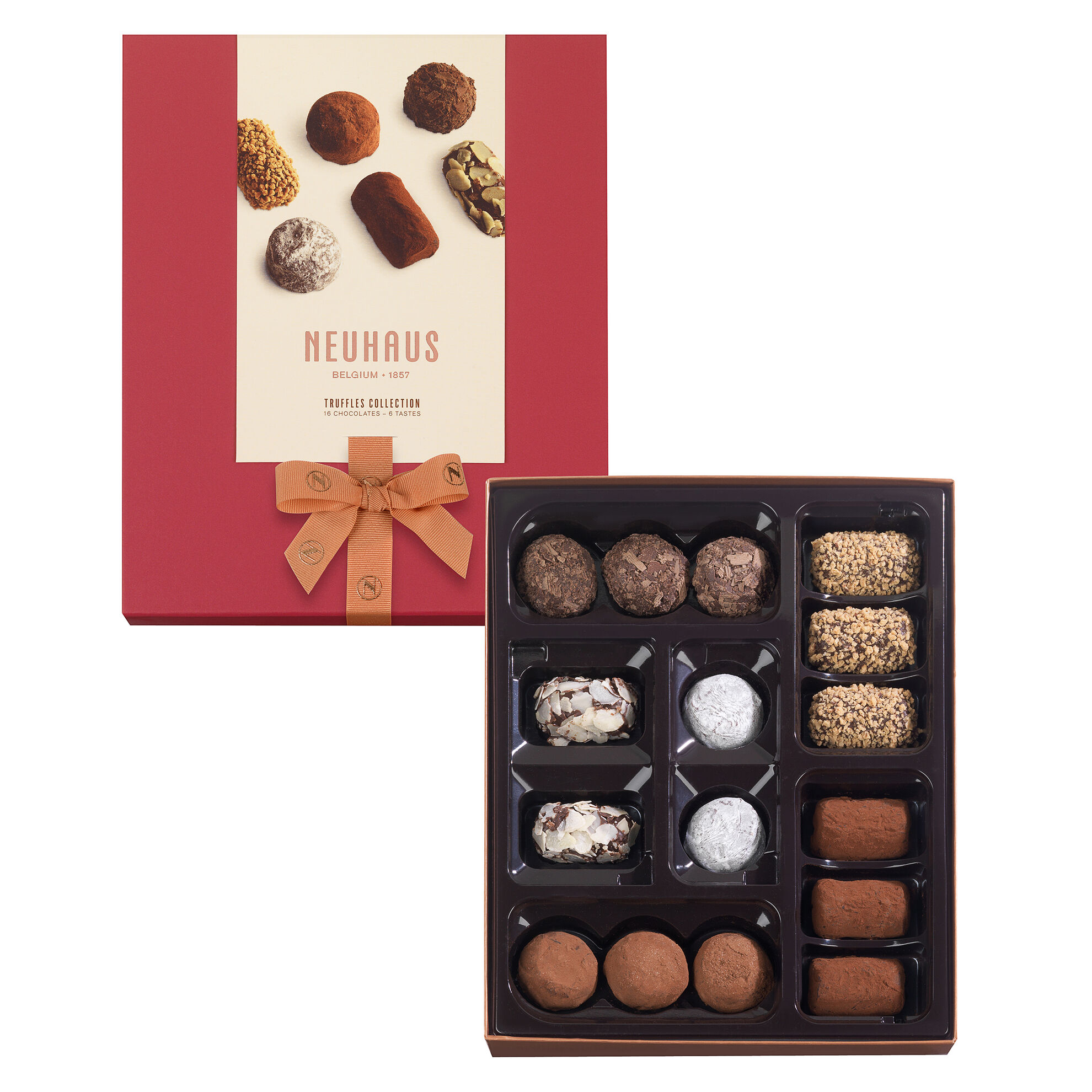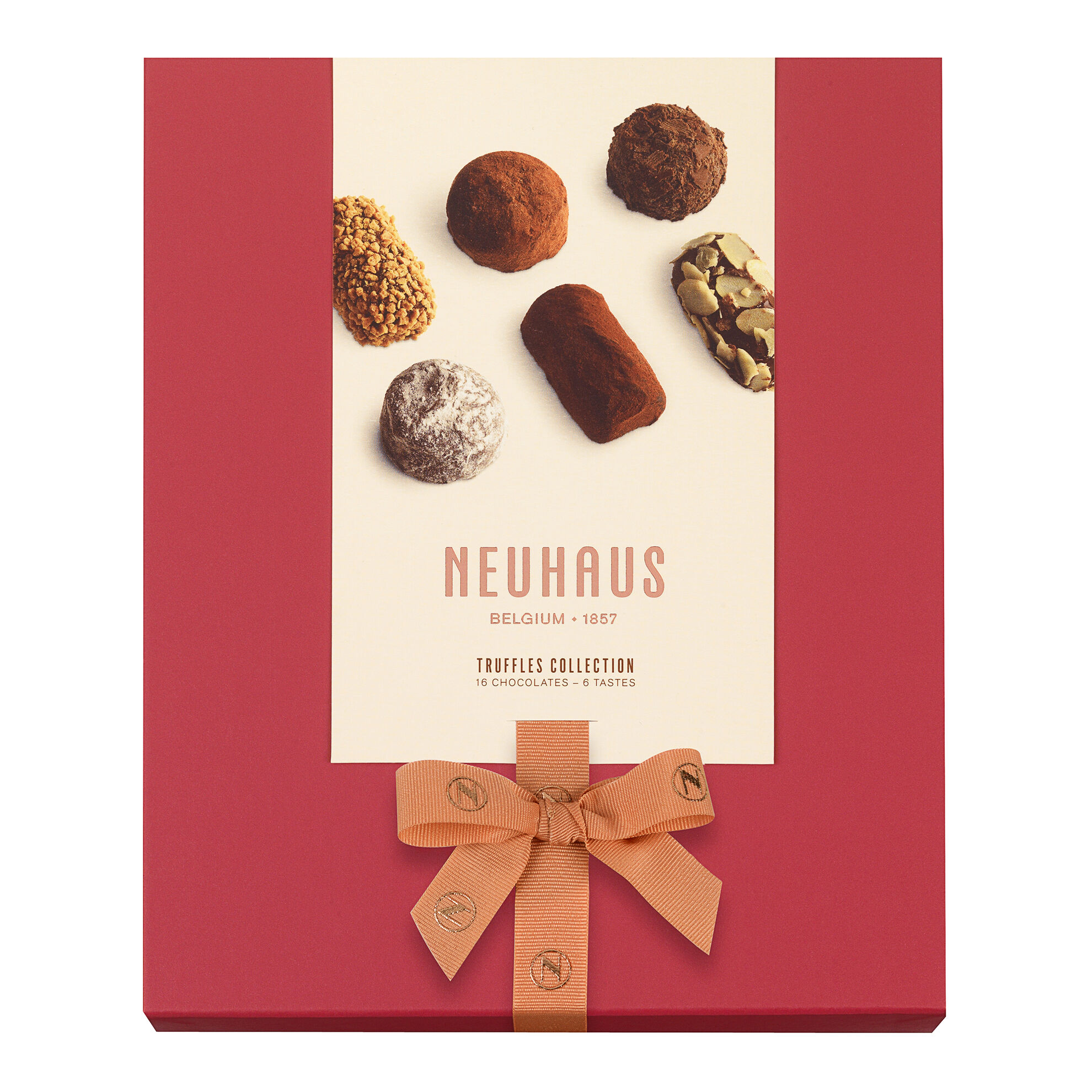 This item is currently unavailable
The Neuhaus Collection Truffle Box contains a selection of 16 timeless Neuhaus truffles. A contemporary, colourful and elegant gift box with Belgian chocolate truffles filled with butter cream, enrobed with a thin layer of dark chocolate and a refined finishing coating in 6 most popular flavours: classic butter truffle, extra dark, coffee, cognac, Marc de Champagne and tiramisu. We carefully select every ingredient, ensuring that every Neuhaus praline is of the highest quality and of 100% natural origin. All our products are made without GMOs and without palm oil. The perfect gift for any occasion or to keep for yourself.
dark chocolate (cocoa mass, sugar, butter oil (milk), cocoa butter, emulsifier: soy lecithins, flavour), milk chocolate (sugar, whole milk powder, cocoa mass, cocoa butter, emulsifier: soy lecithins, flavour), butter (milk), sugar, cocoa mass, almonds, humectant: glycerol;cocoa powder, glucose syrup, water, fat reduced cocoa powder, cognac, cream (milk), cocoa butter, shea butter, flavours, coconut fat, apricot kernels, dextrose, amaretto extract(alcohol, sugar, flavours), coffee, marc de Champagne, skimmed milk, sunflower oil, egg white, wheat starch, acid: citric acid; emulsifier: soy lecithin.
Nutrition facts - 100g Energy: 2223.76 kJ, Energy: 532.34 kcal, total fat: 36.50 g, of which saturated: 22.63 g, of which mono-unsaturated: 10.35 g, of which poly-unsaturated: 1.04 g, of which trans fat: 0.46 g, cholesterol: 42.12 mg, carbohydrate: 41.00 g, dietary fiber: 6.74 g, of which sugar: 35.87 g, protein: 6.10 g, sodium: 20.10 mg, vitamin A: 18.52 µG, calcium: 67.92 mg, vitamin C: 0.08 mg, iron: 9.44 mg, salt: 0.05 g, vitamin D: 0.82 µG, potassium: 467.35 mg, of which added sugars: 32.24 g
What's inside the box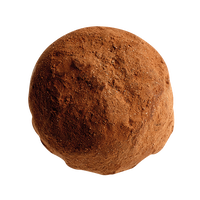 TRUFFLE CLASSIC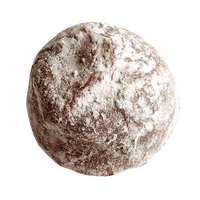 TRUFFLE MARC DE CHAMPAGNE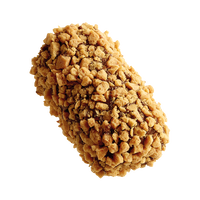 TRUFFLE TIRAMISU
TRUFFLE DARK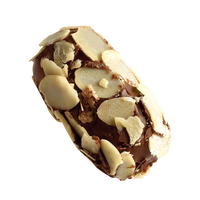 TRUFFLE COGNAC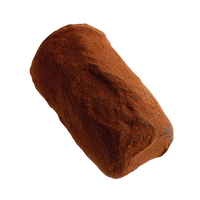 TRUFFLE CAPPUCCINO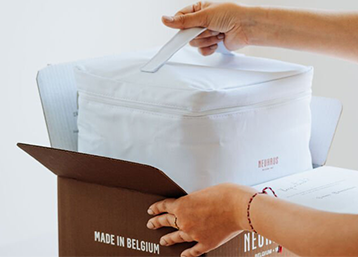 We designed special boxes to control temperature during warmer days and protect the chocolates all the way to their destination.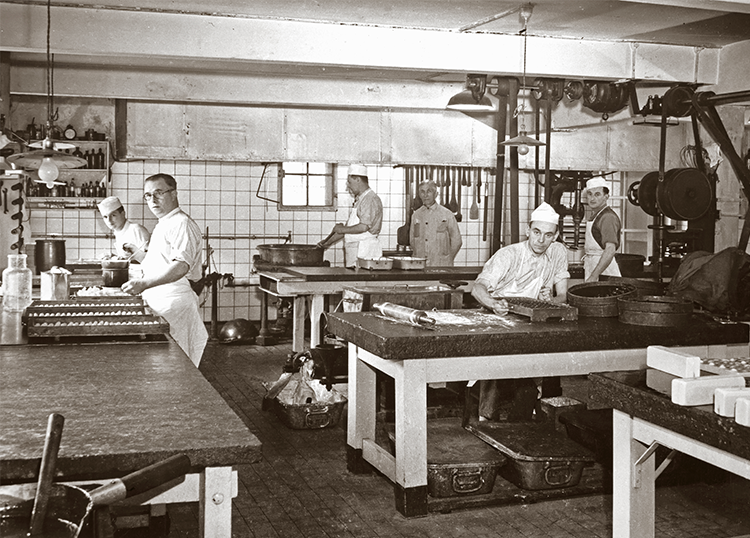 All our pralines and truffles have always been crafted with care in Belgium and it's our firm commitment to keep it that way.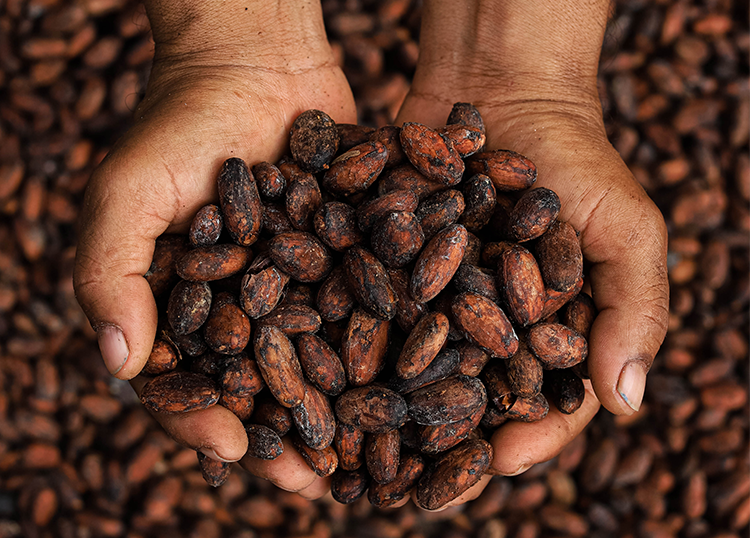 All our cacao is sustainably sourced. We also invested in a cacao farm in Ecuador in order to work directly with cacao farmers to ensure traceability and quality.
6LdTcsIcAAAAAGbsPK6LALOBjYCdTsMN3lpMHw06