HANDCRAFTED NOUGATINE
Making the perfect nougatine not only requires premium ingredients but also the necessary knowhow.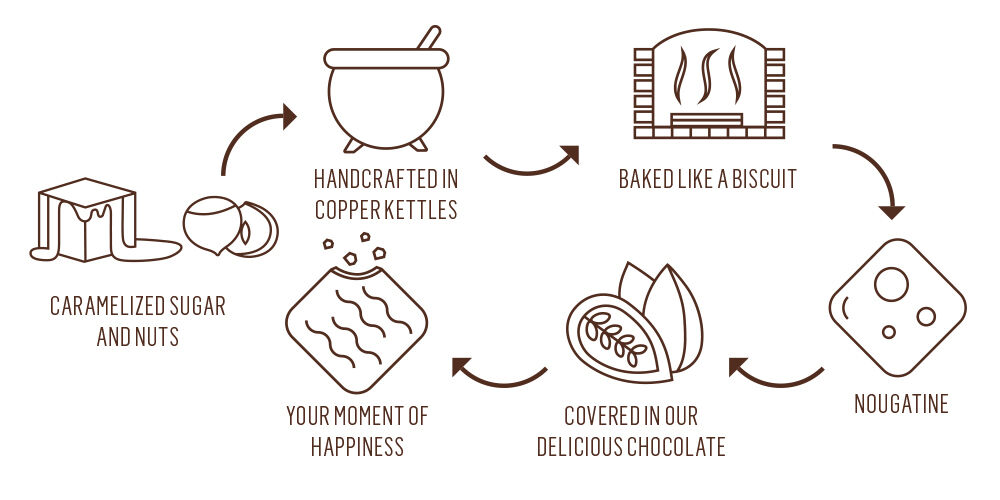 THE PERFECT NOUGATINE, COURTESY OF NEUHAUS
Our Maîtres Chocolatiers carefully select the very best ingredients and prepare the nougatine by hand in the Neuhaus ateliers just outside Brussels, following the traditional recipe that has been in the company for many years. It involves slowly melting the sugar in copper kettles and baking the mixture in the oven, just like a biscuit.
FROM OUR ICONIC CHOCOLATES…
As you may know, nougatine is a key ingredient in one of our most iconic chocolates. You simply can't imagine our Irrésistibles without. It's all in that inimitable crispy, crackling, crunchy feeling, every time you take a bite.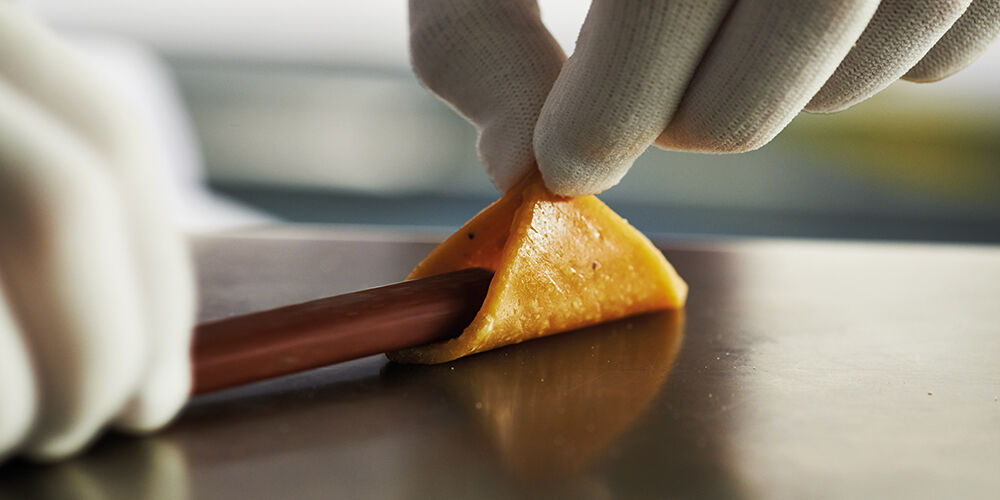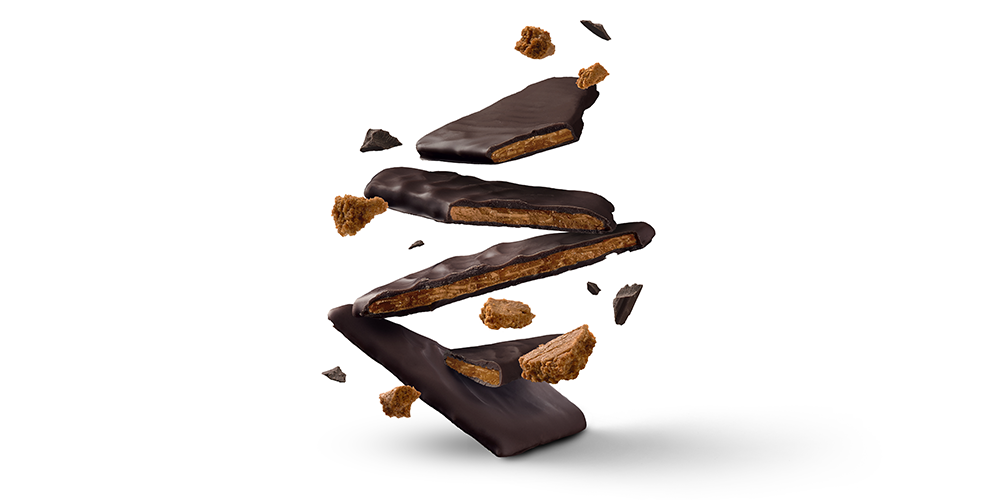 thins
Our handcrafted nougatine plays a prominent role in our Thins range as well. Flavoured with the finest sea salt, pistachio, coconut or Dandoy speculoos, added during the melting process, these ultrafine layers of nougatine are dipped in rich Belgian chocolate. You will find the result just perfect for those relaxing moments you allow yourself during the day.