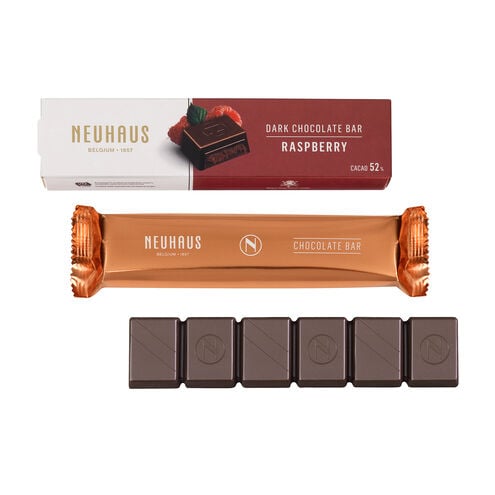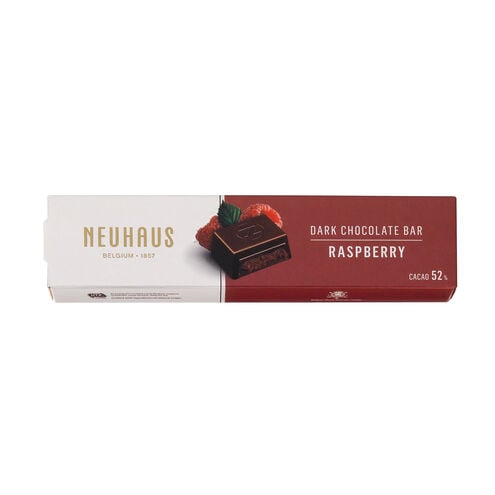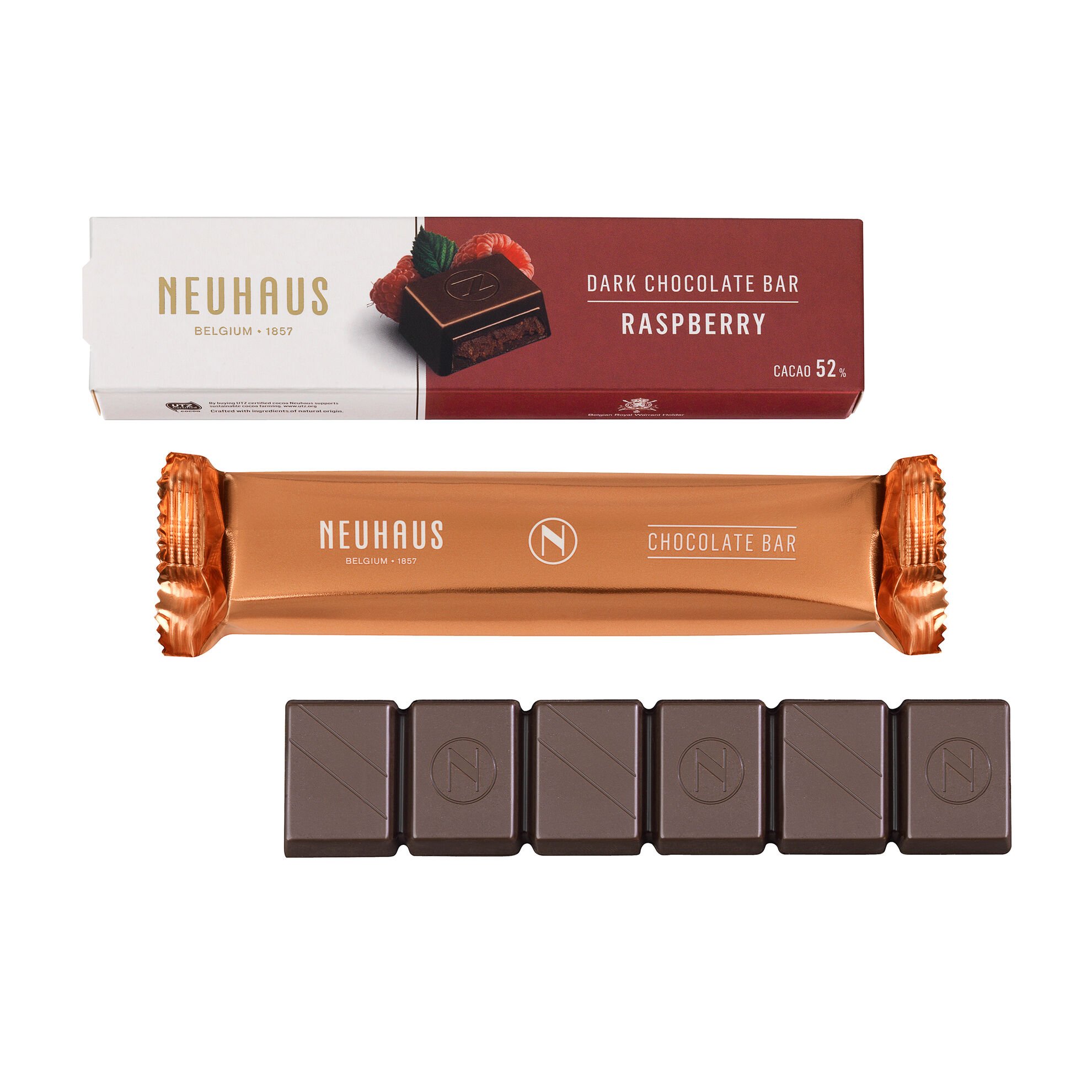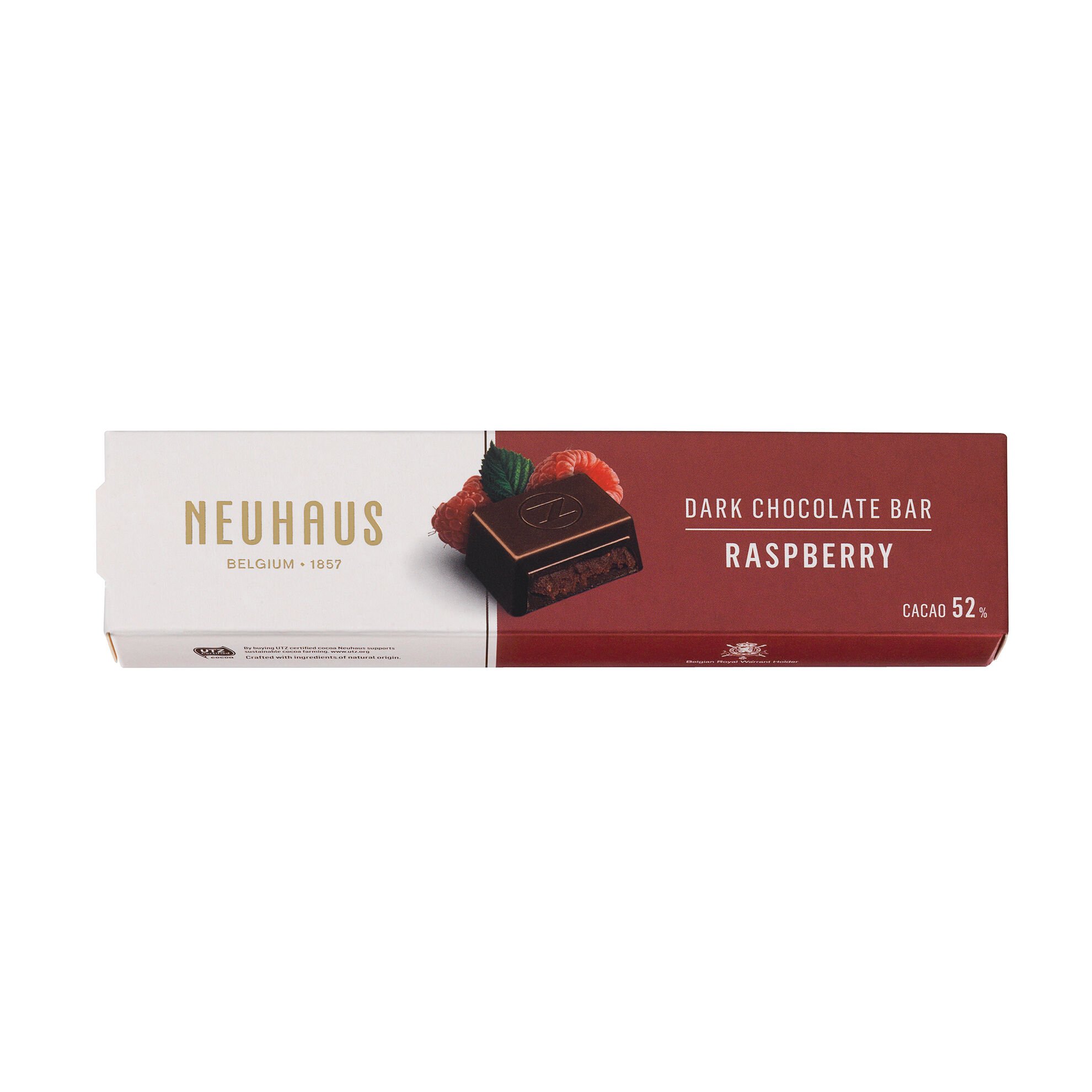 This item is currently unavailable
A Dark Chocolate Bar - Raspberry (53G) with a chocolate raspberry ganache and raspberry pieces crafted with care by our Maîtres Chocolatiers to let you explore different tastes and textures. The Neuhaus pralines in bar format are the ideal on-the-go self-treat. All our chocolates are made in Belgium with sustainably sourced cocoa. Every ingredient we use is of natural origin, non-GMO and without palm oil.
dark chocolate (cocoa mass, sugar, butter oil (milk), cocoa butter, emulsifier: soy lecithins, flavour), stabiliser: sorbitol;raspberry, glucose syrup, cream (milk), invert sugar syrup, sugar syrup, skimmed milk, flavours, water, acid: citric acid.
Nutrition facts - 100g Energy: 1950.35 kJ, Energy: 467.24 kcal, total fat: 28.24 g, of which saturated: 17.02 g, of which mono-unsaturated: 9.01 g, of which poly-unsaturated: 0.92 g, of which trans fat: 0.16 g, cholesterol: 12.03 mg, carbohydrate: 44.42 g, dietary fiber: 8.44 g, of which sugar: 36.38 g, protein: 5.22 g, sodium: 4.63 mg, vitamin A: 30.21 µG, calcium: 28.02 mg, iron: 11.94 mg, salt: 0.01 g, vitamin D: 1.11 µG, potassium: 459.91 mg, of which added sugars: 34.79 g