Soft yet crunchy. This Amusette masterfully combines the delicate flavours of smooth caramel and vanilla with the bite of biscuits and Guérande salt in a coating of milk chocolate.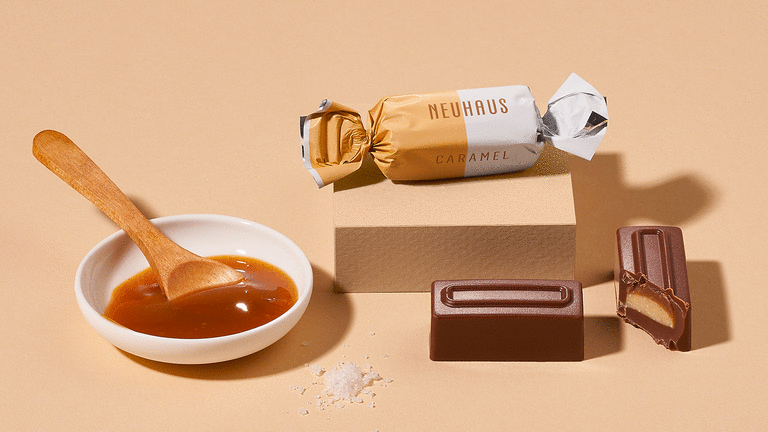 The Amusette Biscuits is a classic crowd-pleaser. It's magnificent blend of crunchy minced butter biscuits and a nutty praliné in a rich dark chocolate coating is sure to win hearts.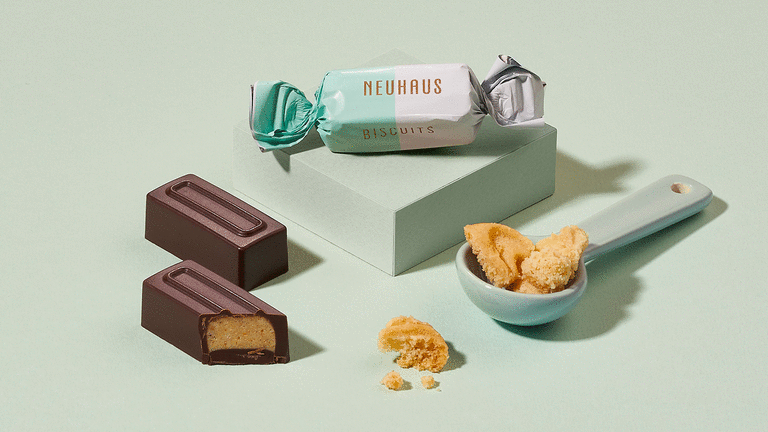 The Amusette Café combines the full, rich taste of white chocolate with a smooth filling flavoured with real coffee bits. A delicious coffee break upgrade for lovers of the black gold.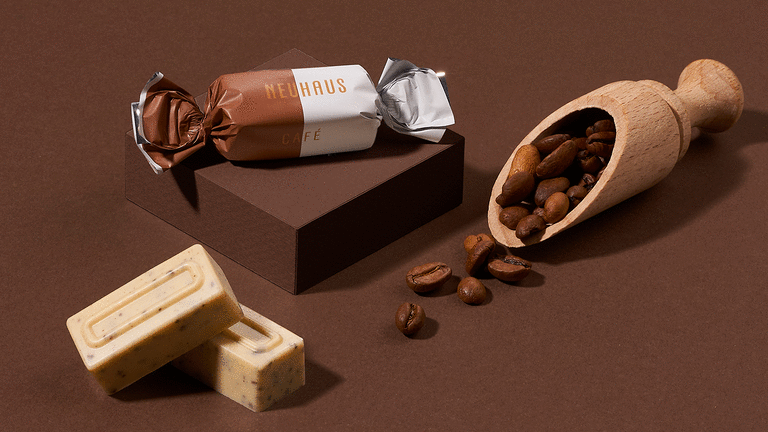 This delicious treat flaunts delicate flakes of thin nougatine biscuits, a dash of hazelnut paste, and artisanal Isigny caramel, topped off with a blended layer of white and milk chocolate.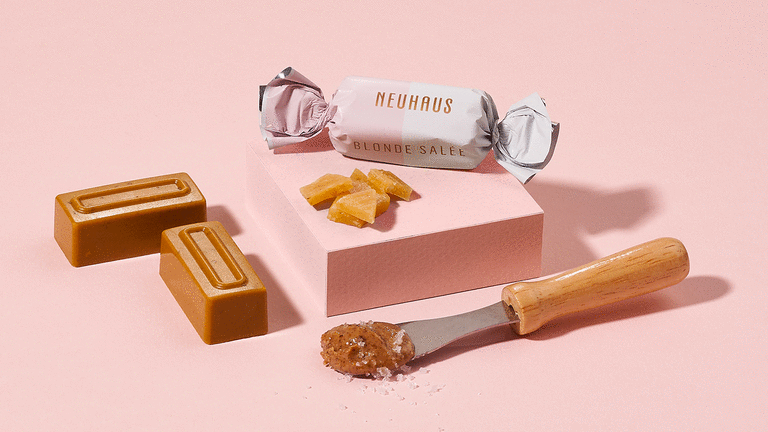 The Amusette Nougat Miel is a real sweetheart. With its nostalgic tender nougat and delicate aromas of floral honey in a milk chocolate coating, this Amusette adds a touch of sugar to your day.