Ganache with dark chocolate from Madagascar (72% cacao) and chili.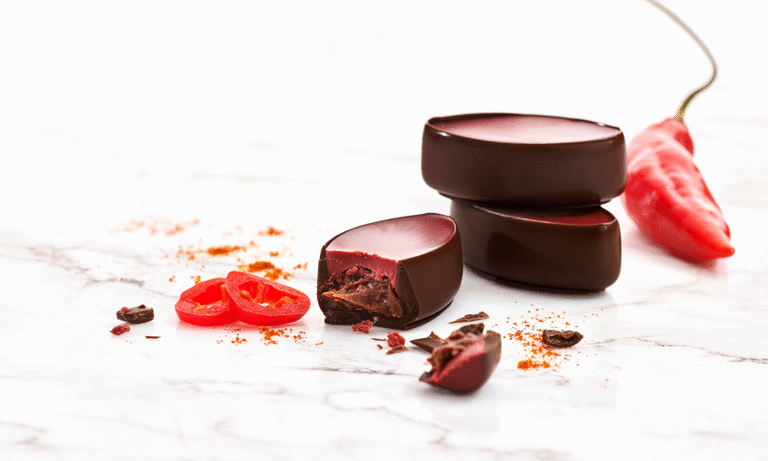 TO BE PAIRED WITH
MILLÉSIMÉ CHAMPAGNE
The Millésimé and Vintage Champagne have a cellar maturation of at least three years which gives them a more complex, powerful and vinous character. This also explains why they are often more expensive than the other types of Champagne. Vintage Champagnes are only made in a climatologically good year, the cellar master decides if the grapes of one harvest year are good enough.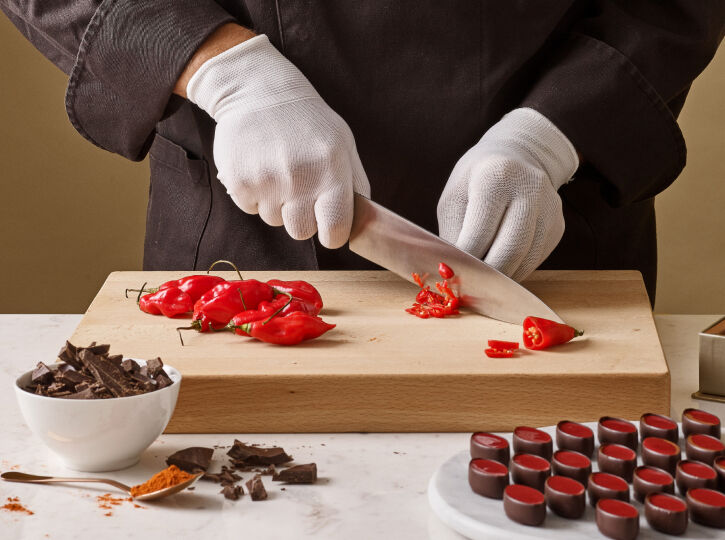 PAIRING EXPERIENCE
MILLÉSIMÉ CHAMPAGNE
The vinous and powerful character of Vintage Champagne is combined with the pungency of red chili powder and the intensity of Madagascar chocolate, famous for its fine acids and hints of red fruits. The chili gives body, grip and a lingering flavour to harmoniously support and strengthen the intense character of matured Champagne.