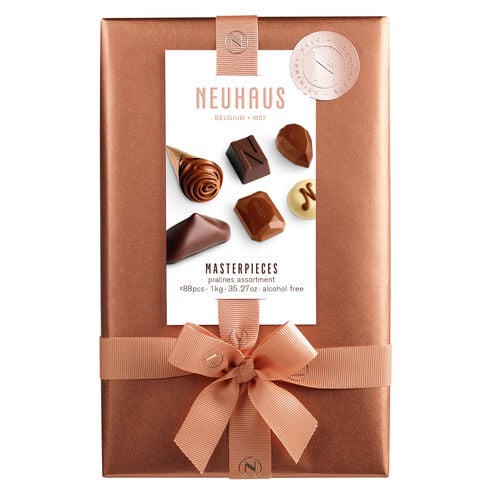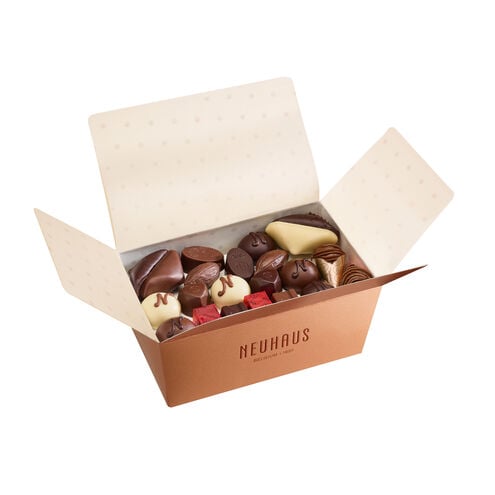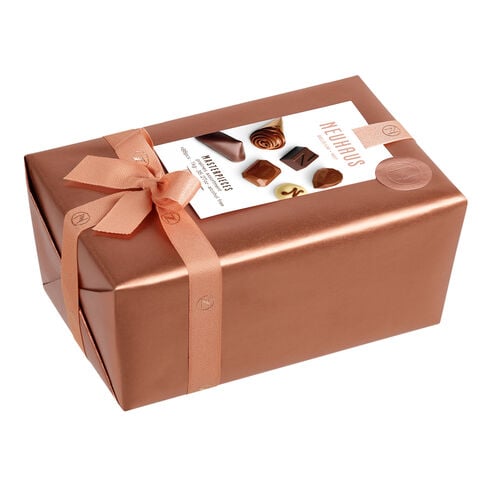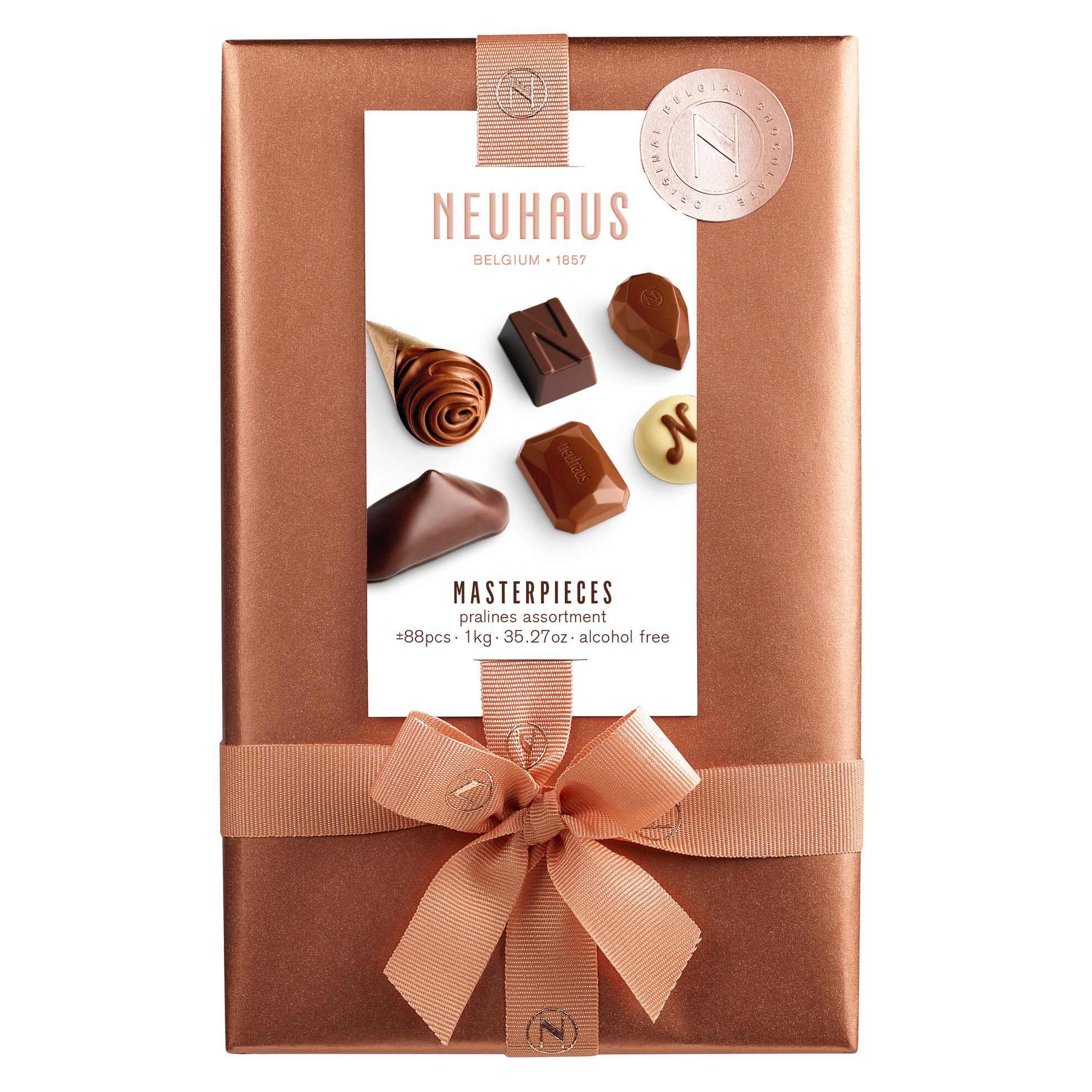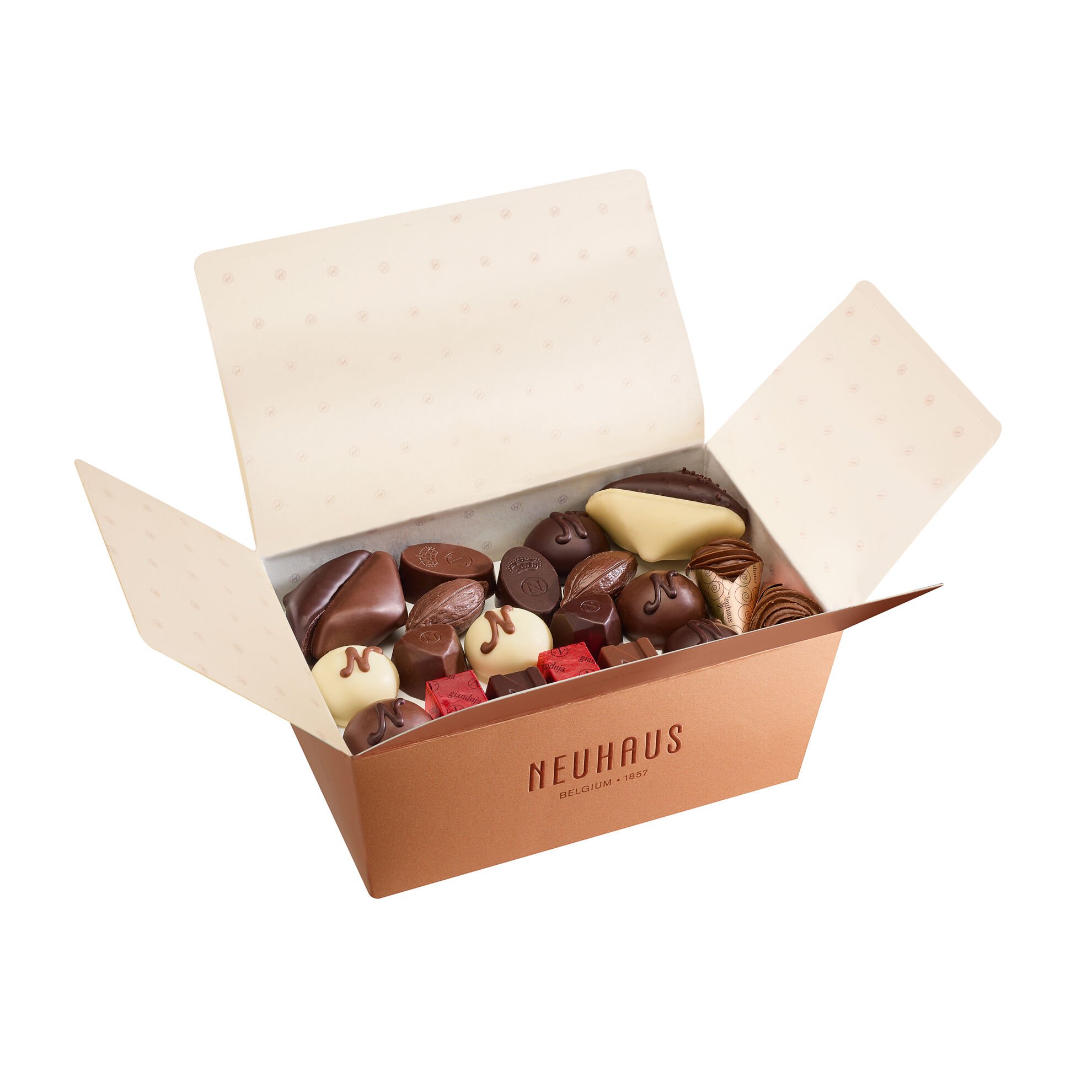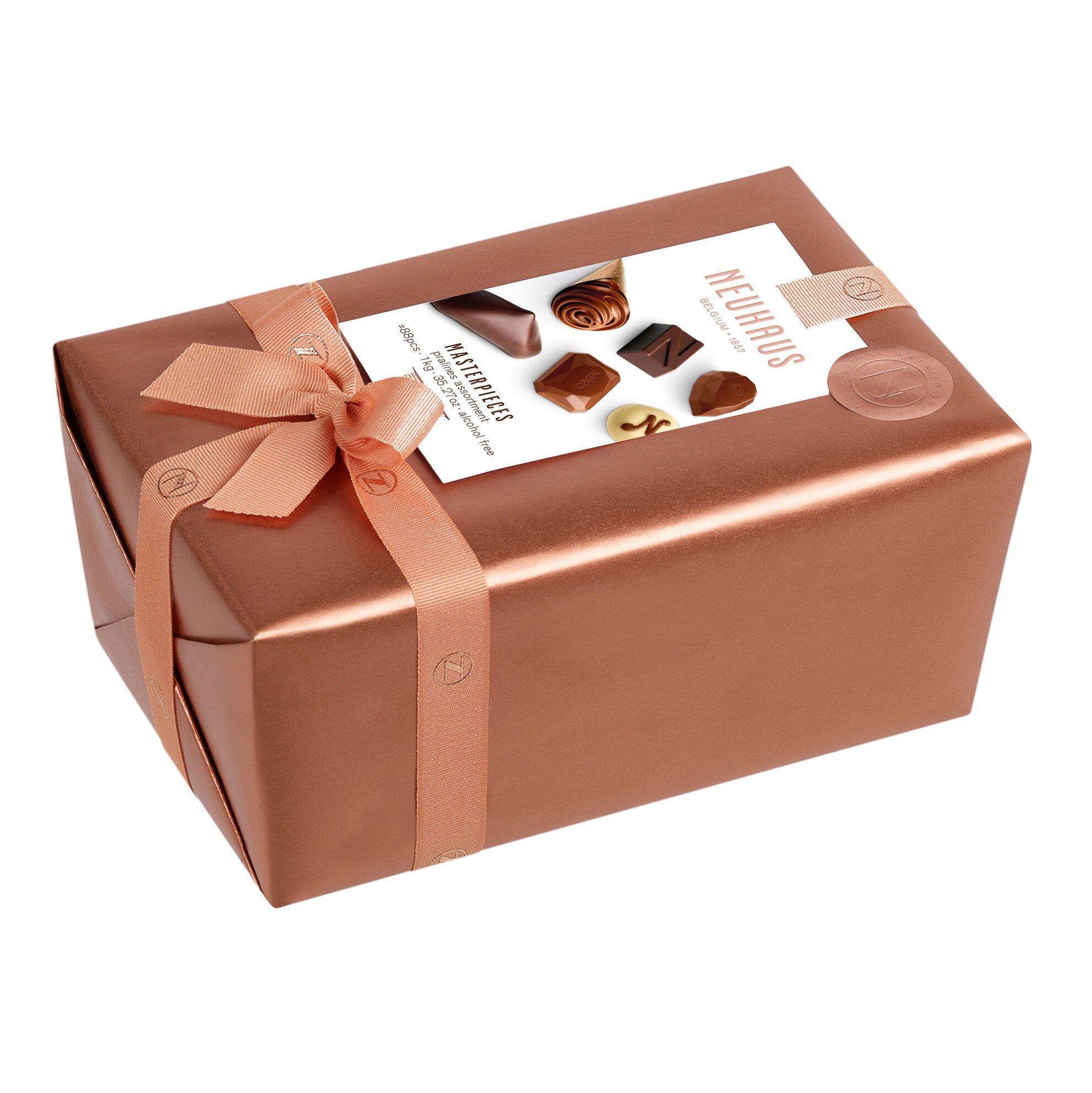 This item is currently unavailable
The TM Ballotin (1KG) contains +/- 88 iconic Neuhaus chocolates; a selection of fresh cream, praliné, ganache and gianduja filled pralines. We carefully select every ingredient, ensuring that every Neuhaus praline is of the highest quality and of 100% natural origin. All our products are made without GMOs and without palm oil. The perfect gift for chocolate lovers or ideal to enjoy as a self-treat. Personalise your ballotin with a hangtag and add a personal message.
milk chocolate (sugar, whole milk powder, cocoa mass, cocoa butter, emulsifier: soy lecithins, flavour), dark chocolate (cocoa mass, sugar, butter oil (milk), cocoa butter, emulsifier: soy lecithins, flavour), sugar, hazelnuts, white chocolate (sugar, cocoa butter, whole milk powder, emulsifier: soy lecithin, flavour), cocoa mass, cocoa butter, butter (milk), glucose syrup, cream (milk), stabiliser: sorbitol;shea butter, coconut fat,whole milk powder, humectant: glycerol;caramel paste (glucose fructose syrup, sweetened condensed milk (sugar, milk) , coconut fat, water, humectants: glycerol of rapeseed, emulsifier: soy lecithin, salt), almonds, invert sugar syrup, honey, candy sugar syrup, skimmed milk, butter oil (milk), nougat chips (almonds, sugar, glucose syrup, honey, cocoa butter, egg white, potato starch, water, flavour), almond paste, water, coffee, butter biscuit (wheat flour, sugar, butter ( milk), egg, wheat starch, salt, raising agent: ammonium carbonates), puffed rice (rice flour, sugar, salt, cocoa butter), raspberry, flavours, dextrose, apple puree, cocoa powder, wheat flour, sunflower oil, walnuts, emulsifier: soy lecithin;sesame oil, caramelised sugar, skimmed milk powder, sesame seed, candied orange peel (orange peel, sugar, glucose-fructose syrup, acidity regulator: citric acid), sugar syrup, black tea, mango, Earl Grey Tea, raising agent: disodium diphosphate, sodium bicarbonates;salt (Guérande), colour: apple concentrate,beta-carotene,paprika extract, spirulina extract;fat reduced cocoa powder, cinnamon, whey powder (milk), salt, spices, skimmed yoghurt powder (milk), vanilla, wheat starch, acid: citric acid.
Nutrition facts - 100g Energy: 2223.68 kJ, Energy: 532.39 kcal, total fat: 35.11 g, of which saturated: 19.34 g, of which mono-unsaturated: 12.04 g, of which poly-unsaturated: 1.38 g, of which trans fat: 0.34 g, cholesterol: 20.88 mg, carbohydrate: 45.87 g, dietary fiber: 4.93 g, of which sugar: 40.09 g, protein: 6.31 g, sodium: 41.62 mg, vitamin A: 16.52 µG, calcium: 112.49 mg, vitamin C: 0.46 mg, iron: 6.40 mg, salt: 0.10 g, vitamin D: 1.31 µG, potassium: 417.83 mg, of which added sugars: 33.77 g
What's inside the box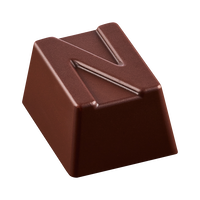 Neuhaus Fondant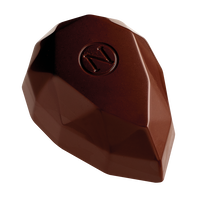 Art Nouveau 64%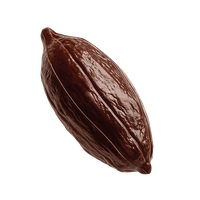 Criollo 80%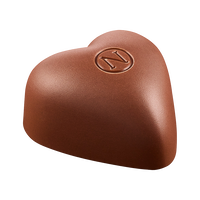 Coeur Praliné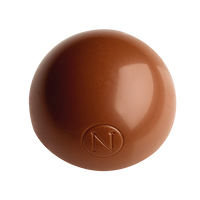 DIVINE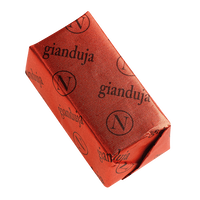 BLOC GIANDUJA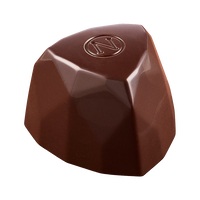 Trillion 64%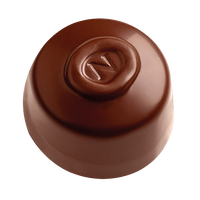 Albert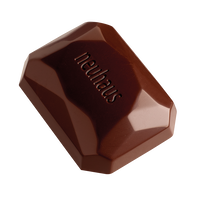 Jean 72%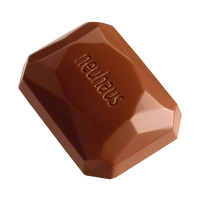 Louise 45%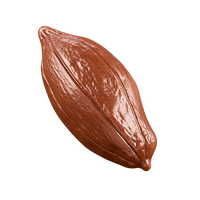 Criollo 45%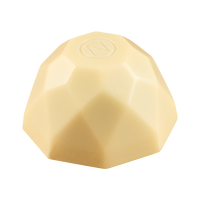 Diamant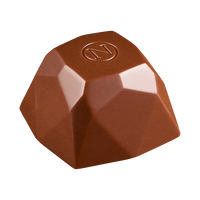 Prestige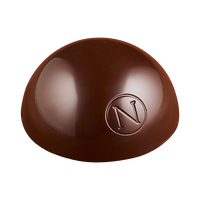 Galerie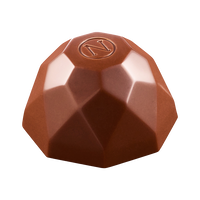 Brillant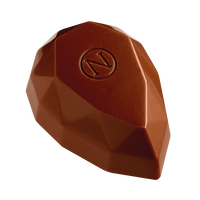 Jade 45%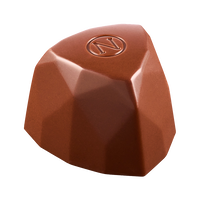 Frédéric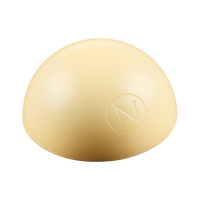 Dôme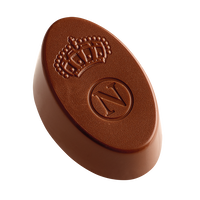 PHILIPPE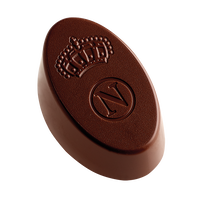 MATHILDE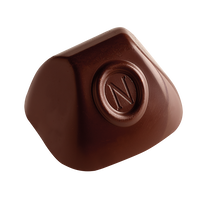 ART DECO 70% COCOA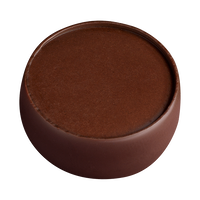 TERRE DE COLOMBIE N°3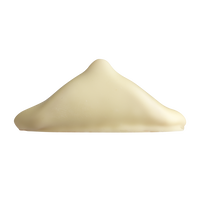 EMOTION
Caprice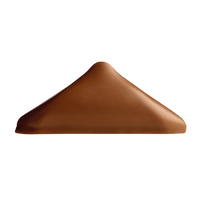 Tentation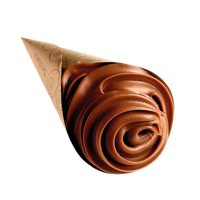 CORNET DORÉ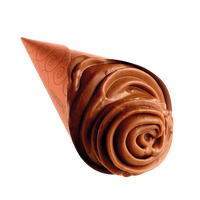 Cornet Fondant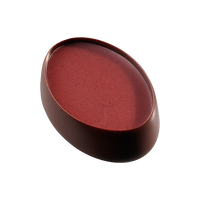 SOMMELIER EARL GREY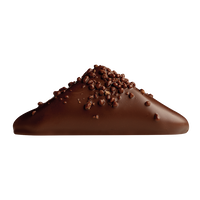 Désir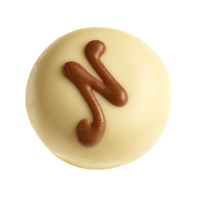 MANON CHOCO CAFE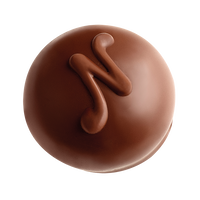 MANON NOIR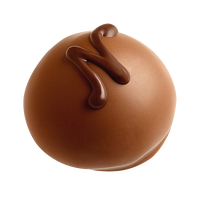 MANON LAIT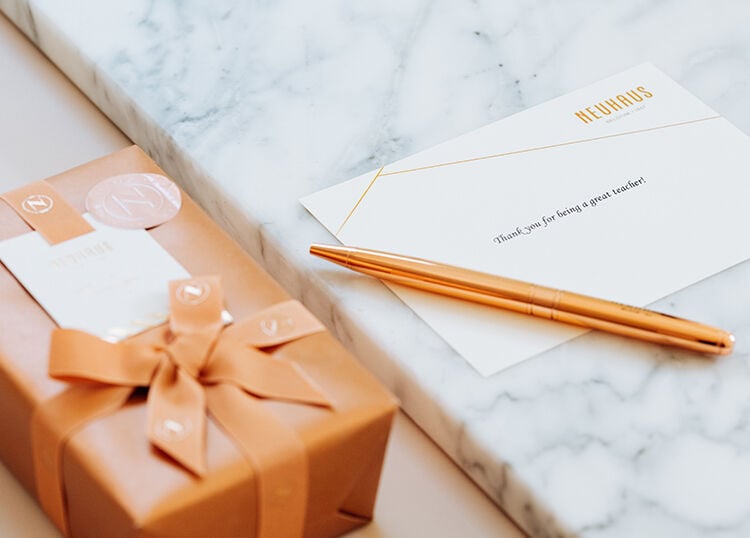 Add a personal touch to your gift by adding a personal message in the checkout. This is free of charge.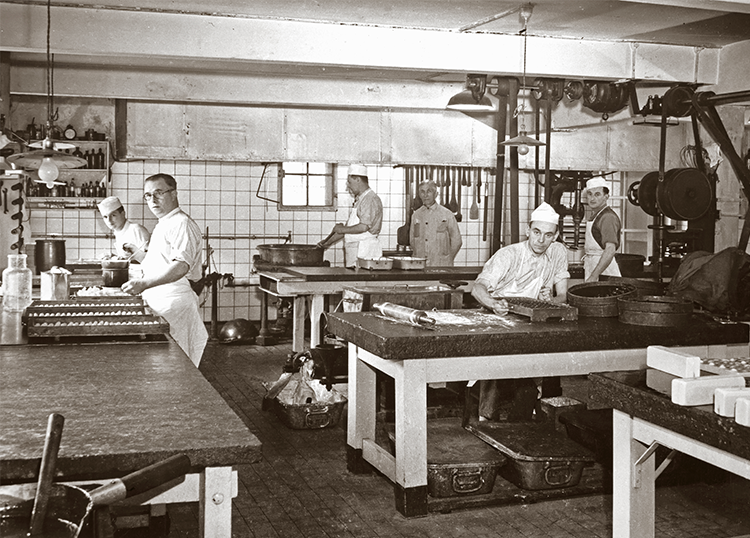 All our pralines and truffles have always been crafted with care in Belgium and it's our firm commitment to keep it that way.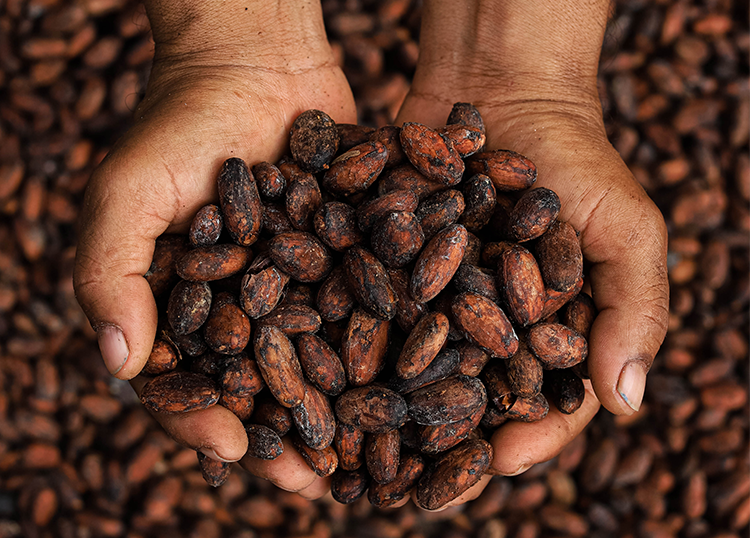 All our cacao is sustainably sourced. We also invested in a cacao farm in Ecuador in order to work directly with cacao farmers to ensure traceability and quality.
6LdTcsIcAAAAAGbsPK6LALOBjYCdTsMN3lpMHw06