FSC® labelled paper and cardboard
At Neuhaus, the majority of packaging is made of paper. Because of the major ecological impact of waste, we use FSC®-labelled paper and cardboard - wherever possible. Our licence (FSC-N003626) enables us to inform you about this in the best possible way.
The Forest Stewardship Council (FSC®) works to promote the sustainable management of forests around the world according to strict social, environmental and economic criteria. By choosing FSC-labelled products such as those from Neuhaus, you are supporting and making a concrete contribution to responsible forest management around the world.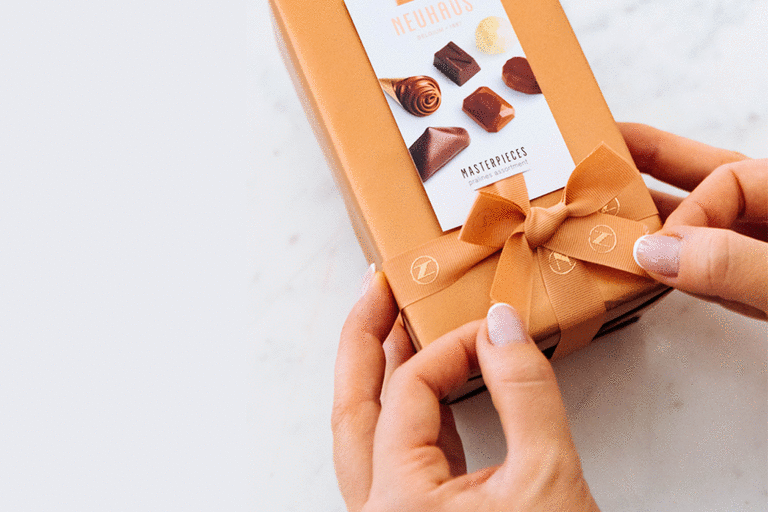 recycled plastic
In order to achieve our sustainability goals, we must constantly innovate and find materials that are environmentally friendly, while meeting the strict safety standards imposed by the food industry. A real challenge!
Due to food safety regulations you may encounter plastic in some of our packaging. Important to know is that, we only use recycled PET plastic. But what is the difference between this and simple plastic?
rPET stands for 'recycled polyethylene terephthalate'. The advantage of this material is that it can be recycled and therefore reused over and over again. The manufactering of rPET packaging requires less energy and generates way less emissions than using non-recycled plastic. This process is therefore ideal to tend to a circular economy.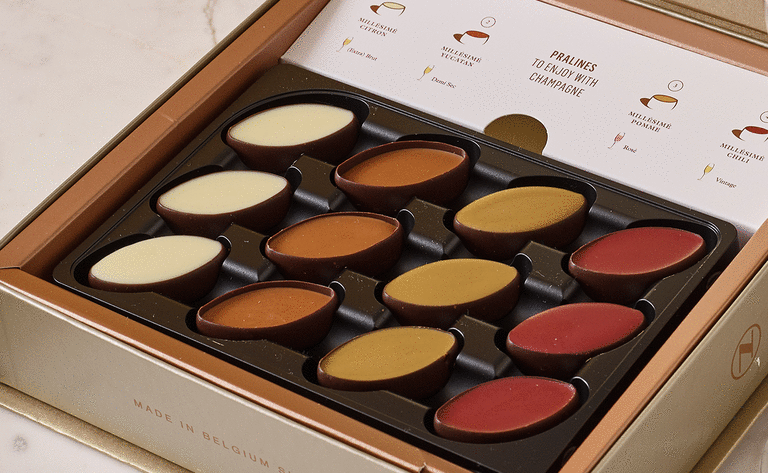 Planet Friendly Ballotin
In 1915, Louise Agostini, Jean Neuhaus Jr.'s wife, invented the very first classic ballotin to protect our delicate Neuhaus pralines. In order to protect our planet we have now created a simplified, eco-friendly alternative.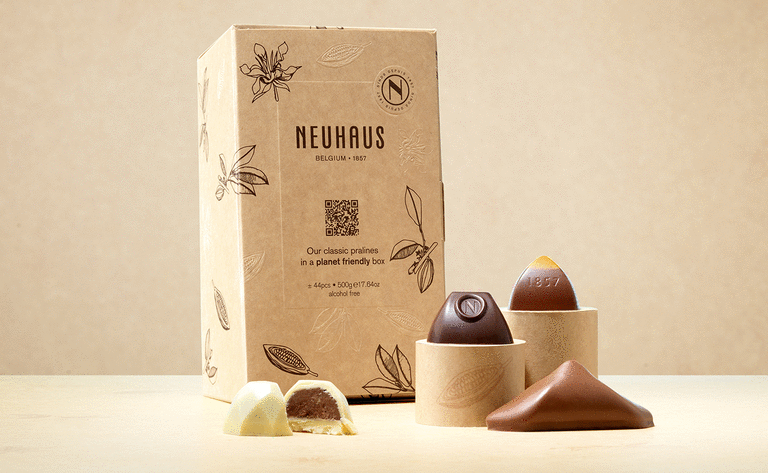 Hosting box: the elegance of sustainability
Treasure your favourite Belgian chocolates in our Neuhaus Hosting Box, designed to last for years. You can opt for our Planet Friendly Ballotin to refill your precious wooden box sustainably at home.
Share your chocolates with your guests and loved ones in style while taking part in our commitment to sustainability.