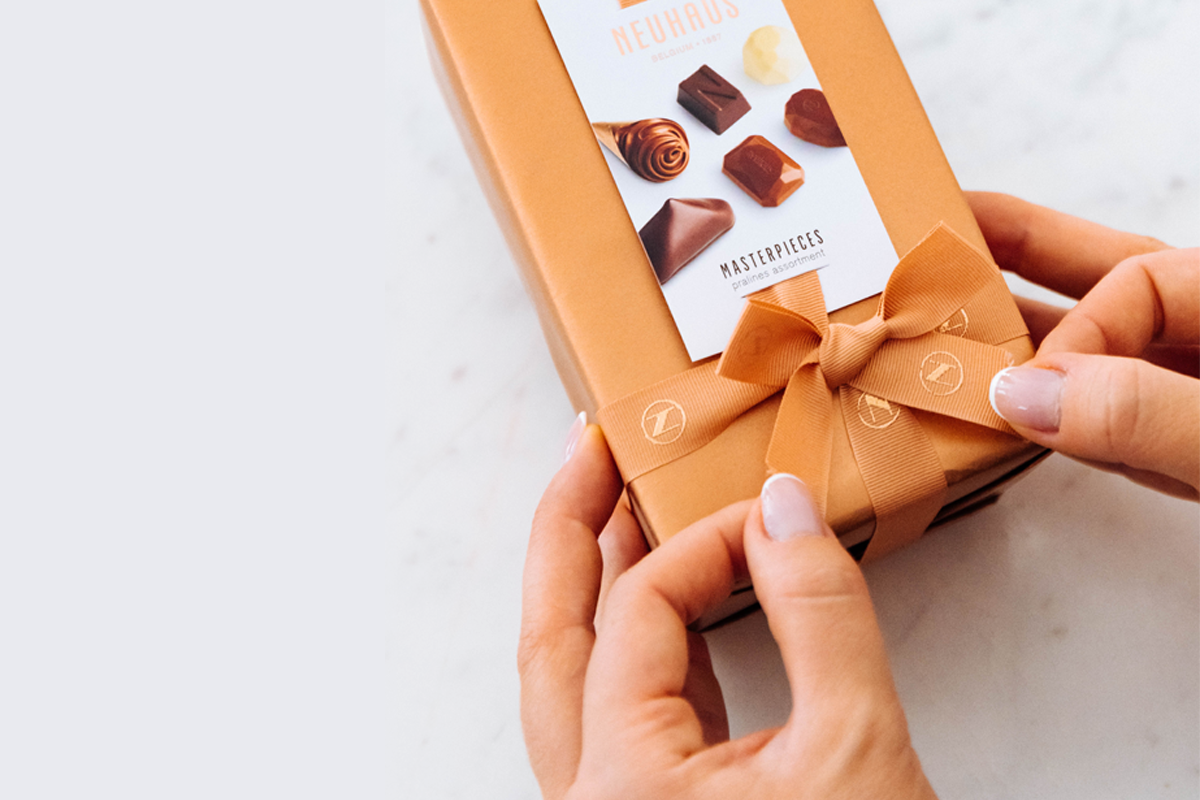 Neuhaus Ballotins
Our Neuhaus Ballotin is a popular gift option that features an assortment of chocolates, a selection of fresh cream, praliné, ganache and gianduja filled pralines. The chocolates are arranged in an elegant box that is perfect for gifting.
Gifts for all occasions
We offer a variety of chocolate gifts that are perfect for any occasion; such as birthdays, anniversaries, weddings, and the holiday season. Our chocolate gifts can be personalised with a gift message or hangtag for different occasions. This is a great option for corporate gifts or special event.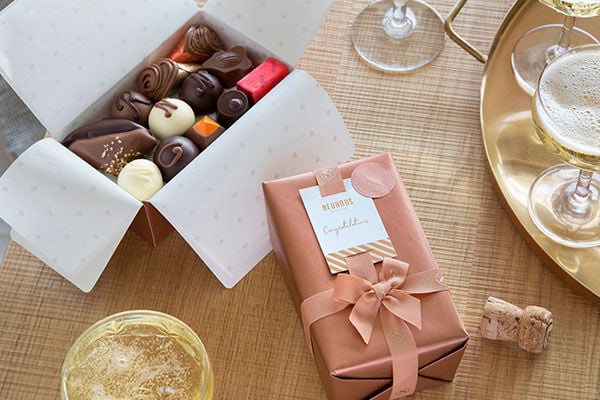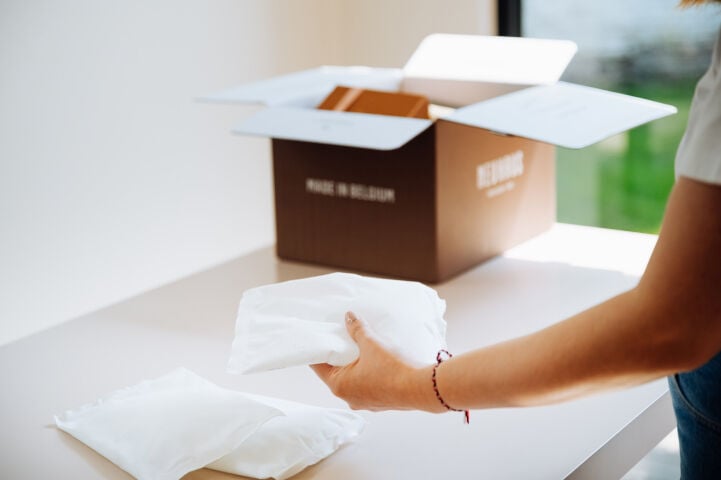 cooled shipping
It's worth noting that Neuhaus chocolates are shipped all year long, making it convenient for customers to send gifts for any occasion, no matter the season. So whether you need to send a chocolate gift for Christmas, a spring birthday, or a summer wedding, Neuhaus chocolates have got you covered. With our careful packaging and shipping methods, you can trust that your chocolates will arrive in perfect condition no matter the time of year.
When it comes to gifting, Neuhaus chocolates are a top choice for those who appreciate high-quality Belgian chocolate. Our chocolates are crafted with the finest ingredients and our gifting options are designed to make a lasting impression. So whether you're looking for a chocolate gift for a special occasion or a corporate gift to show your appreciation, Neuhaus chocolates are sure to delight.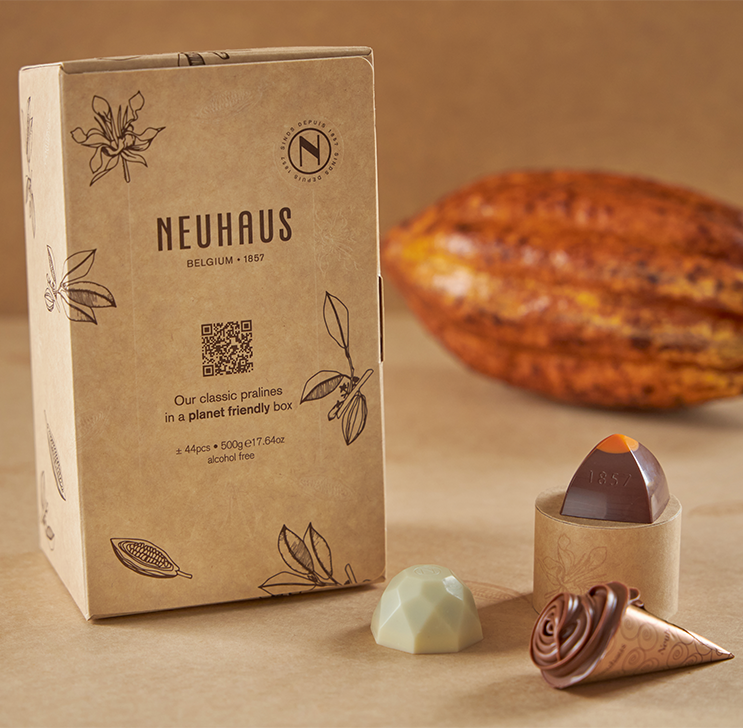 In addition to the luxurious taste and elegant presentation, Neuhaus chocolates also prioritise sustainability and planet-friendliness in their packaging. The Neuhaus Planet Friendly Ballotin, for example, is made with recyclable materials and can be reused or repurposed after the chocolates have been enjoyed.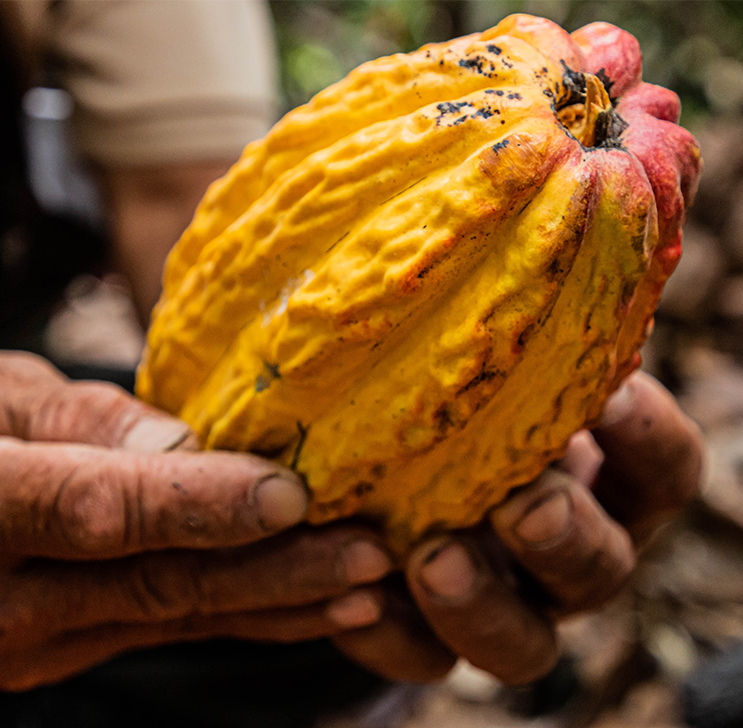 Furthermore, Neuhaus uses sustainable practices in their chocolate production, including sourcing cocoa from sustainable suppliers and using energy-efficient production methods. By choosing Neuhaus chocolates as your gift option, you can indulge in delicious treats while also supporting environmentally conscious practices.
Become a Neuhaus Insider
Receive up to 10 free chocolate gifts per year
Be the first to sample our new collections & receive delicious chocolate tips
Neuhaus uses your personal information as described in our Privacy Policy