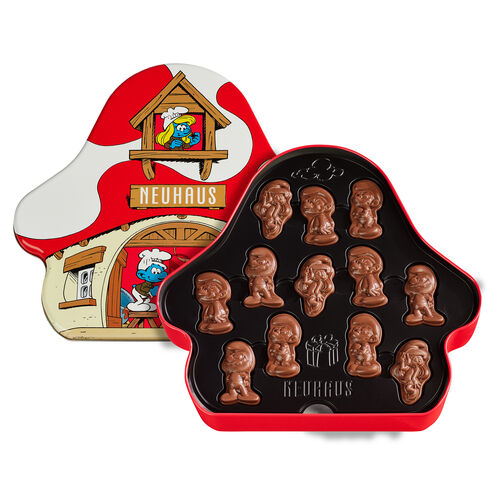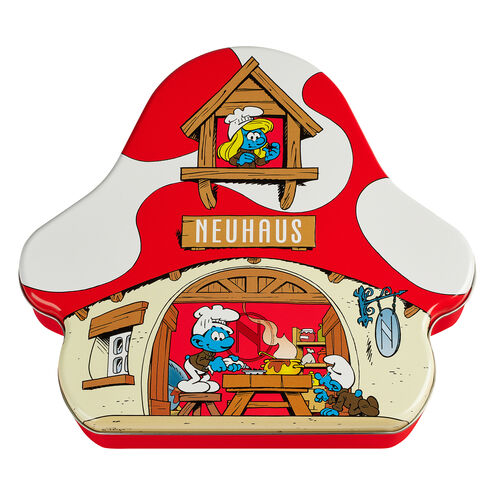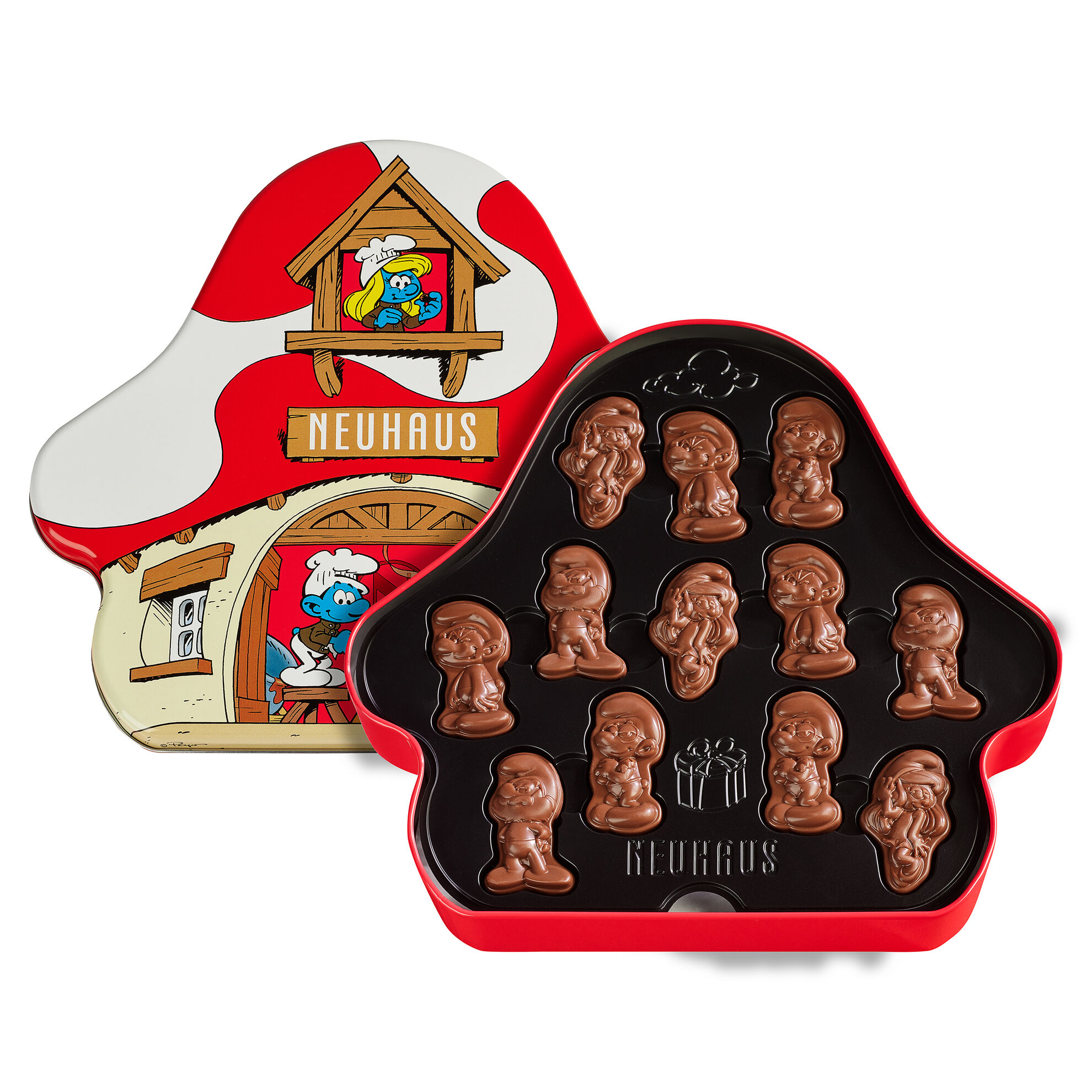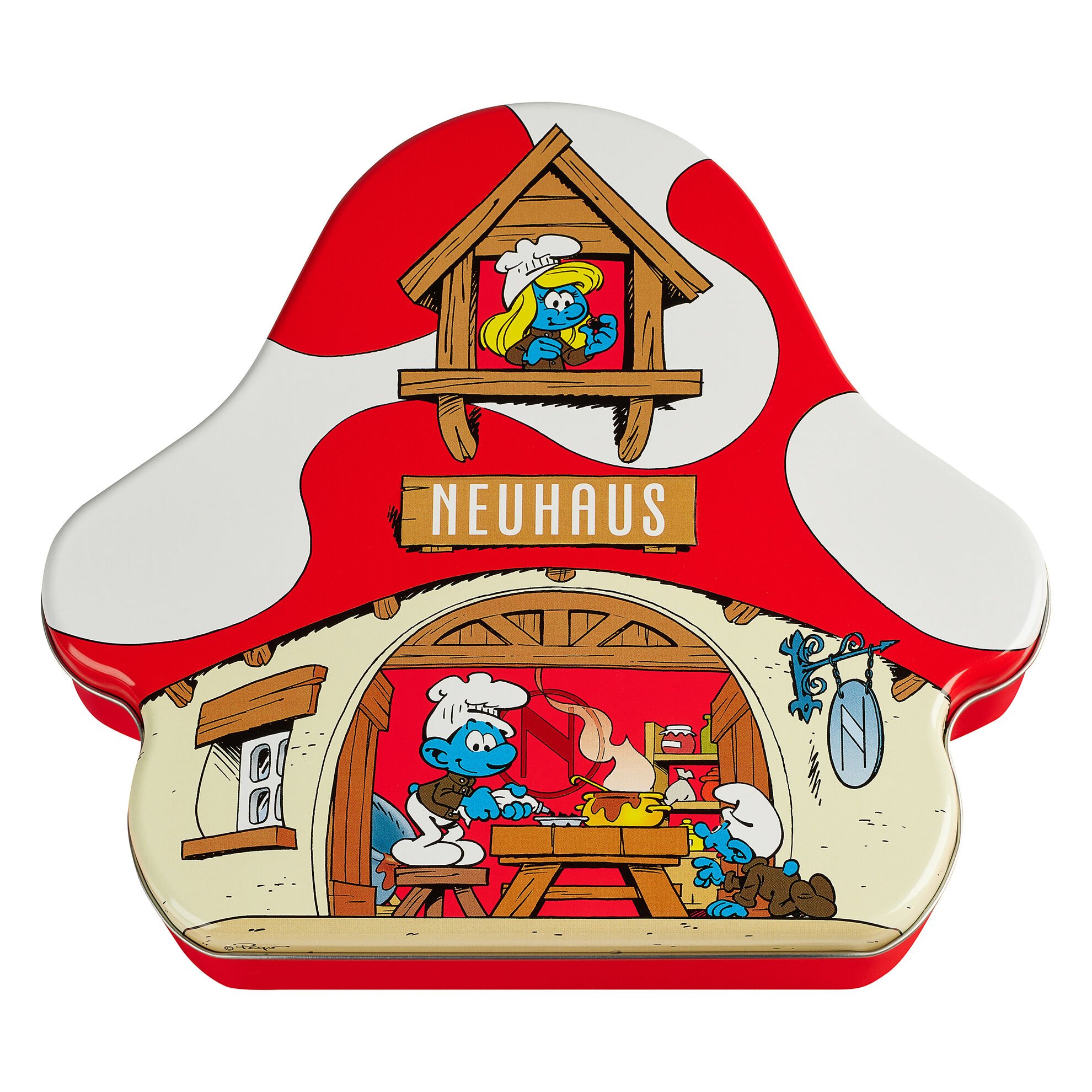 This item is currently unavailable
The Smurf Box (261G) contains 24 crispy Smurf shaped Neuhaus pralines with crackling milk chocolate and cookies, coated in milk chocolate. All Neuhaus chocolates are crafted in Belgium, in our atelier near Brussels. It is our firm commitment to keep it that way. This collector's item is the perfect gift for chocolate lovers, both young and old.
milk chocolate (sugar, whole milk powder, cocoa mass, cocoa butter, emulsifier: soy lecithins, flavour), sugar, sunflower oil, whole milk powder, biscuit (wheat flour, sugar, wheat malt flour, emulsifier: sunflower lecithins, wheat starch, raising agent: sodium carbonates, salt, flavouring), cocoa butter, skimmed milk powder, popping sugar (sugar, glucose, cocoa butter, lactose, acidity regulator: malic acid, carbon dioxide), caramelised sugar, cocoa mass, emulsifier: soy lecithins;spices, flavours.
Nutrition facts - 100g Energy: 2279.01 kJ, Energy: 545.14 kcal, total fat: 33.71 g, of which saturated: 17.60 g, of which mono-unsaturated: 10.50 g, of which poly-unsaturated: 4.06 g, of which trans fat: 0.54 g, cholesterol: 22.08 mg, carbohydrate: 49.60 g, dietary fiber: 3.21 g, of which sugar: 46.53 g, protein: 8.60 g, sodium: 120.51 mg, vitamin A: 10.40 µG, calcium: 237.91 mg, vitamin C: 0.47 mg, iron: 5.00 mg, salt: 0.30 g, vitamin D: 0.98 µG, potassium: 501.92 mg, of which added sugars: 34.02 g
What's inside the box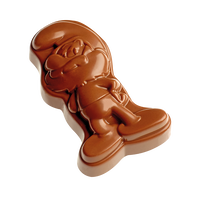 Smurf Chocolate