This exquisite selection of snackable treats is an easy and delicious way to satisfy your sweet tooth with premium Belgian chocolates. Discover our newly introduced chocolate-coated almonds, alongside the iconic Neuhaus Orangettes and Amusettes, reimagined in a snack-sized format.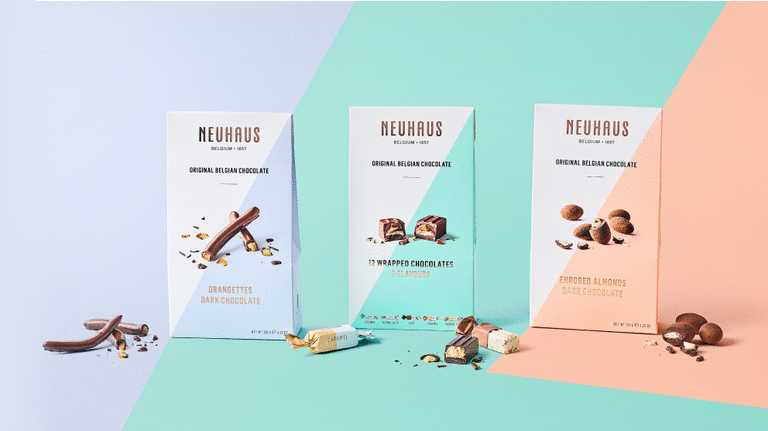 These tenderly roasted almonds are coated in a layer of rich Belgian chocolate and dark chocolate gianduja, and finished with a dusting of cocoa powder.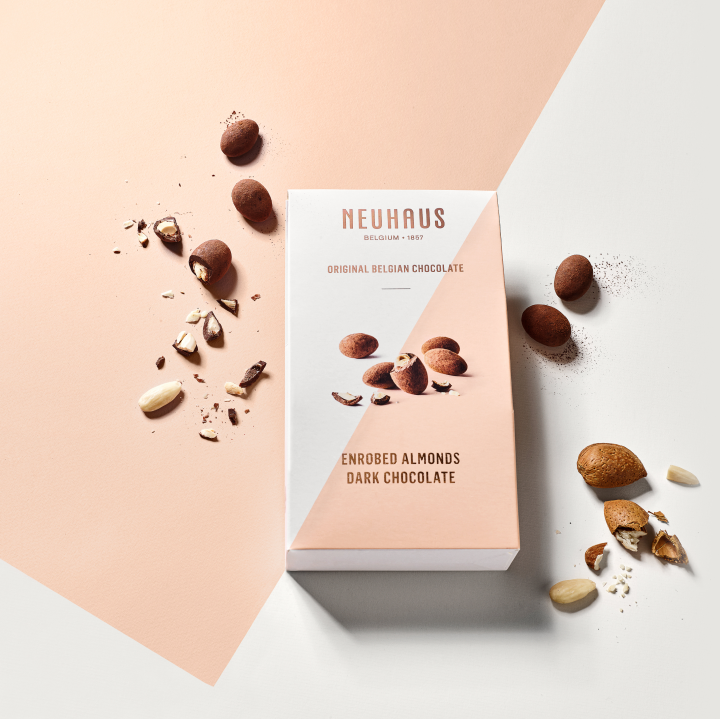 The Orangettes provide a mouth-watering blend of candied orange zest and intense dark chocolate, resulting in a harmonious balance of sweet and tangy flavours.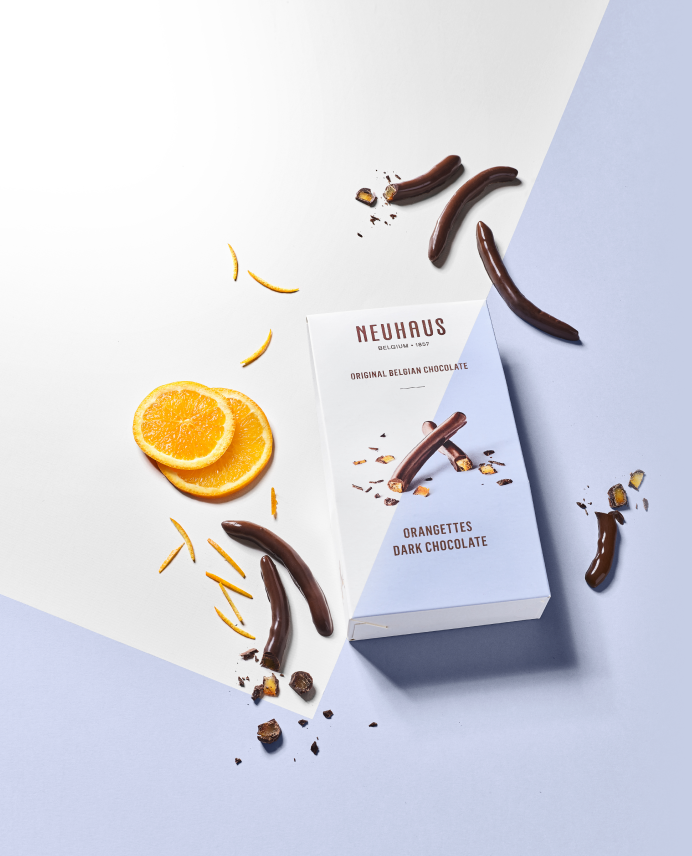 The Neuhaus Amusettes are individually wrapped chocolates with a twist that are as tasty as they are original. Five delicious flavours carefully selected by our Maîtres Chocolatiers.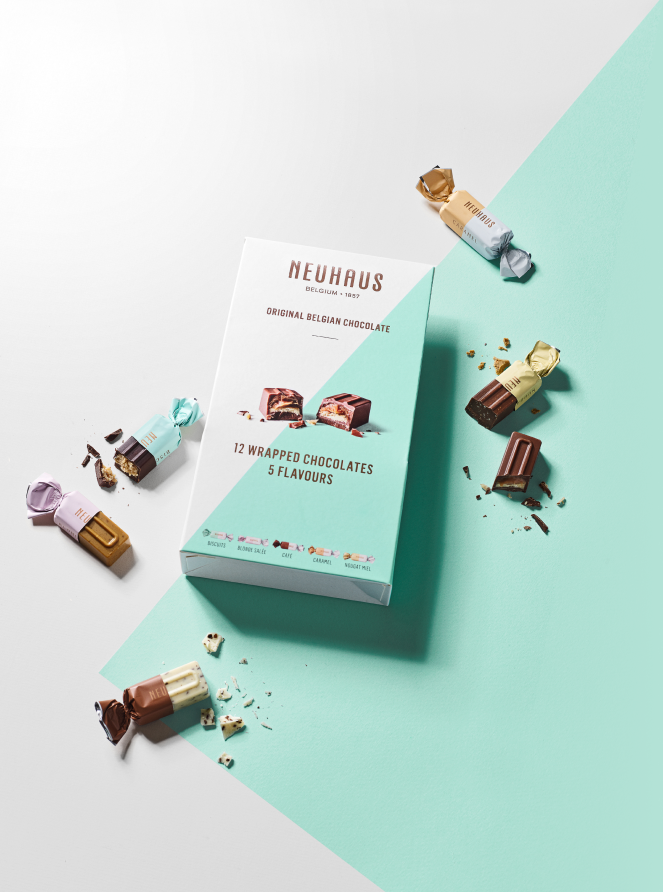 Snacking
The Neuhaus snacking range offers a delectable assortment of bite-sized treats designed to satisfy your chocolate cravings any time of the day. From chocolate-covered almonds to Neuhaus pralines in bar format, each snack is crafted with the utmost care and attention to detail.