With the Chocolate Duets, you will follow in the footsteps of our Maîtres Chocolatiers: from now on, you can invent your own, personal praline. Pick out one of our six generously filled toppings and match it with one of the six refined chocolate bases. The result? 36 brand new, tasty combinations!
For us, inventing the Belgian praline was only the beginning. Thanks to Chocolate Duets you can follow in the footsteps of our renowned Maîtres Chocolatiers and create your own customized pralines. Mix & match the six richly filled toppings with the six delicate chocolate bases to create unique flavour combinations that will offer you exquisite, experimental taste sensations.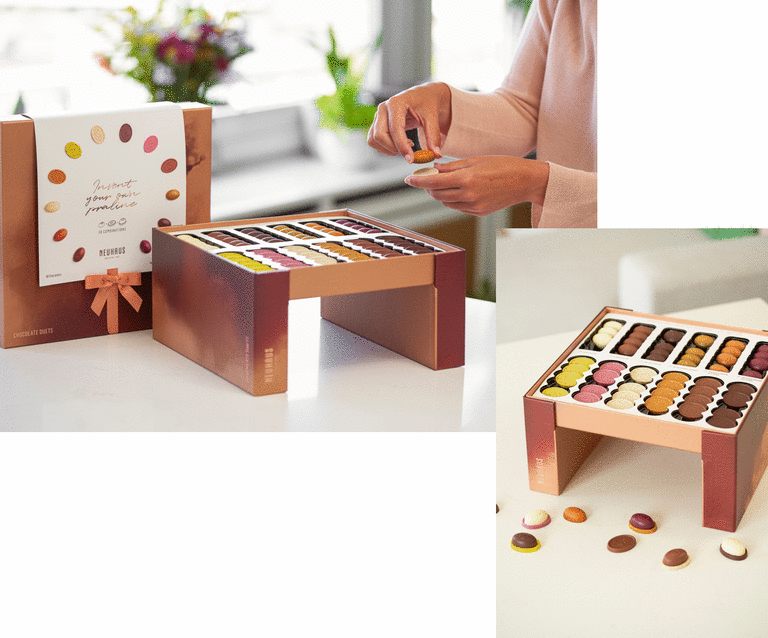 The Chocolate Duets Table Box contains 60 chocolates, 12 flavours to mix & match into 36 innovative combinations. This box is an extraordinary gift for all chocolate lovers or ideal for presenting on your table and sharing with your guests.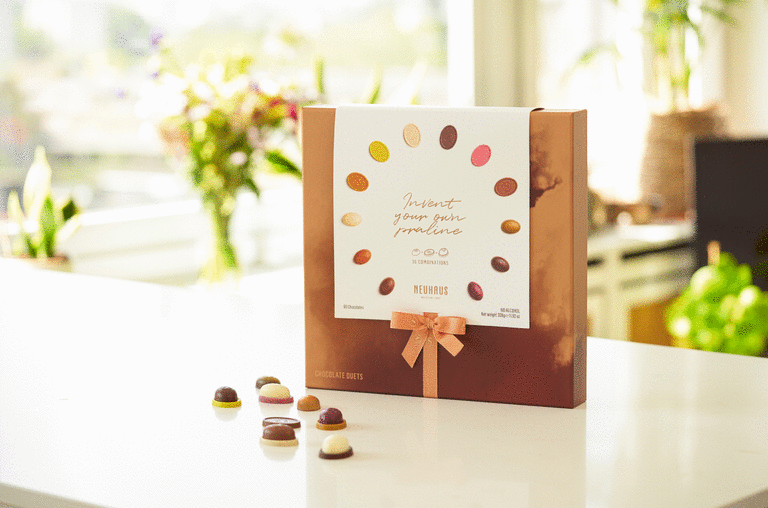 This fun and compact Chocolate Duets Slider Box contains 36 chocolates. Pick out one of our six delicious toppings and match it with one of the six refined chocolate bases. Perfect to discover as a self-treat or to share with friends and family.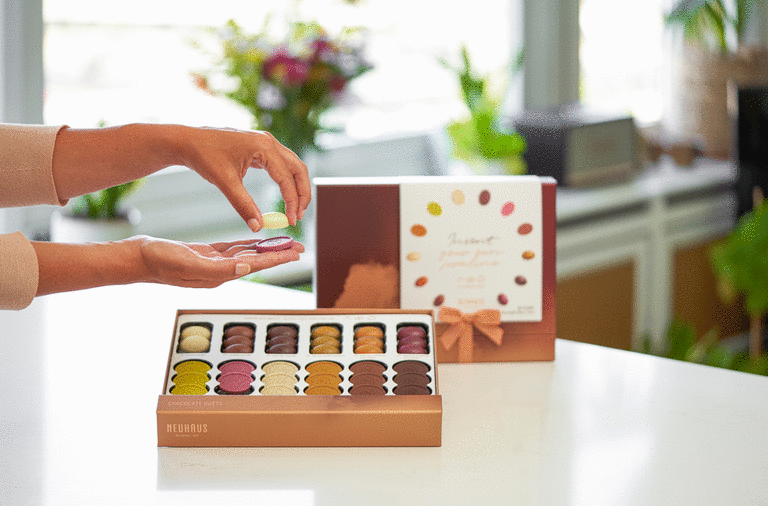 Hesitating which combination to pick? Let us inspire you. Our online spinning wheel will give you a pairing suggestion of topping and base. Once combined you will discover immediately the intensity of the chocolate flavour, the dominant aromas and a unique sensation your taste buds will experience.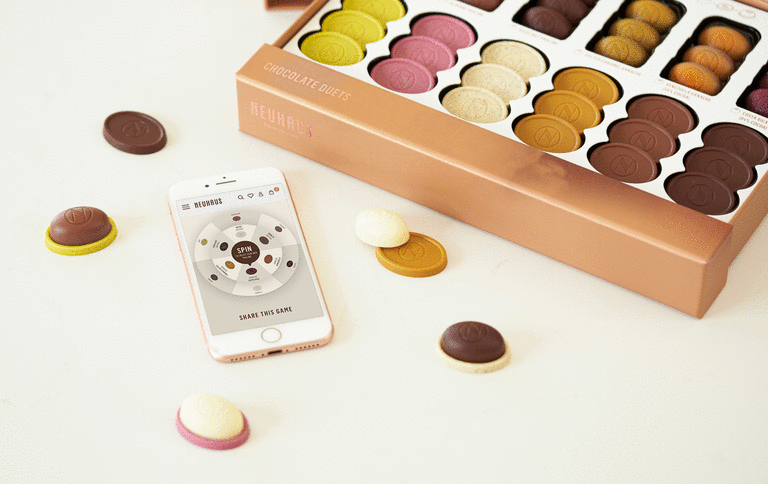 recommended flavour combinations
Discover our favourite Chocolate Duets combinations, carefully selected by the Neuhaus Maîtres Chocolatiers.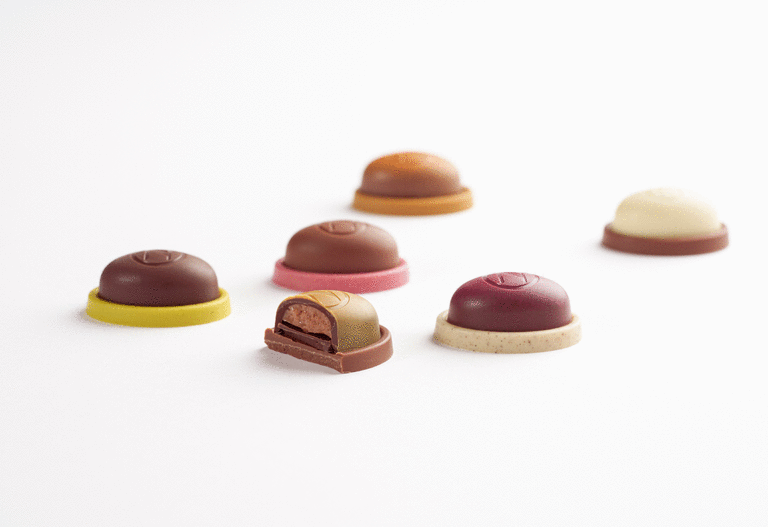 TIANY KIRILOFF & ELS KEYMEULEN
Meet our ambassadors Tiany Kiriloff and Els Keymeulen. Tiany is a born fashionista and one of the first Belgian influencers. Els is fashion and beauty director of Feeling Magazine. Take a look behind the scenes and find out more about this iconic duo and their love for Belgian chocolate.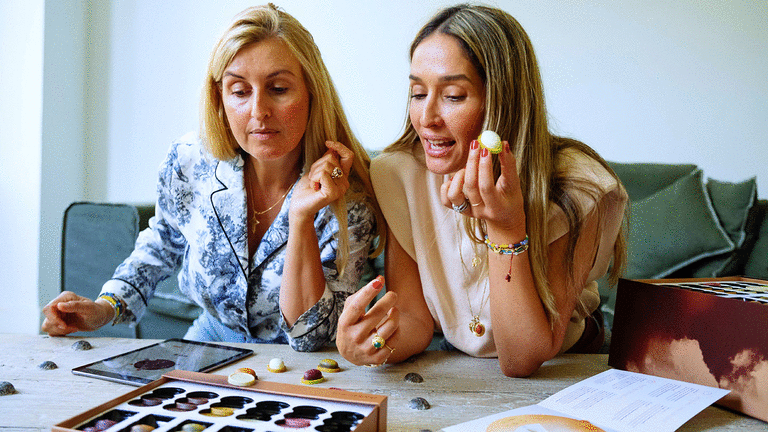 JILL VANDERMEULEN & JENNA PEIJ
Meet ambassadors Jill Vandermeulen and Jenna Peij. Jill, a French-speaking Belgian TV columnist, influencer and former singer. And sister Jenna, a professional model and influencer, both equally fond of Belgian chocolate. Get a glimpse behind the scenes and discover more about this sister duo and their Chocolate Duets experience.