The unique taste, shape and texture of our Irrésistibles chocolates makes them iconic, irresistible and timeless.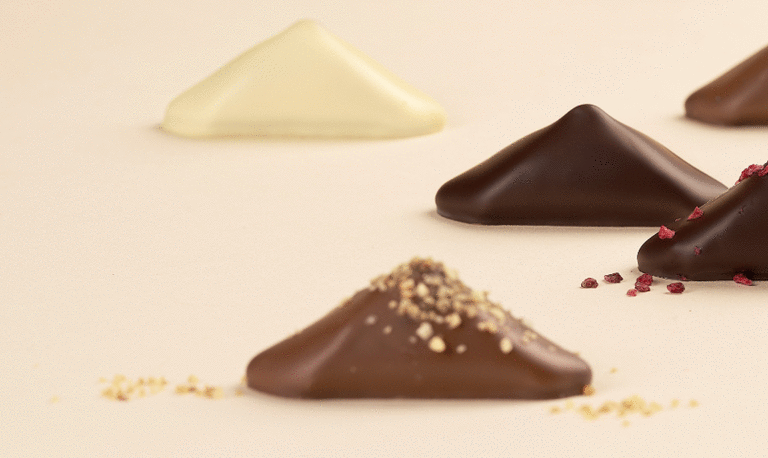 Our Manon chocolates are sugar cream or chocolate coated with the smoothest cream or chocolate mousse filling.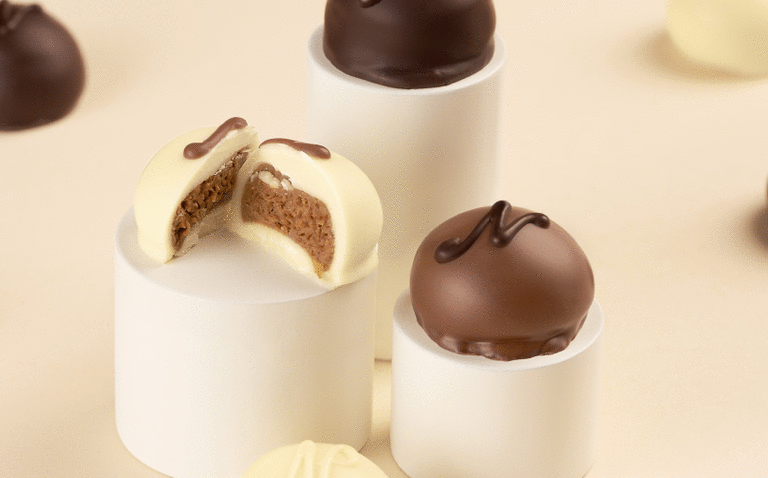 Our caramel chocolates are filled with our authentic caramel, made in our Belgian atelier in traditional copper pots.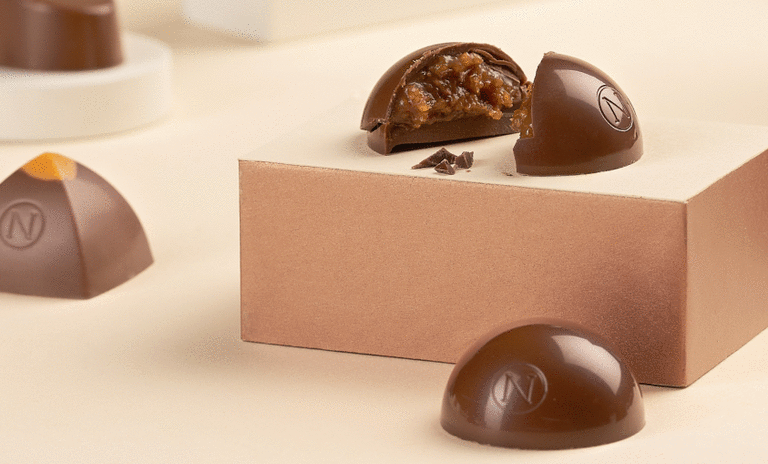 The smooth melt-in-the-mouth texture and subtle flavour of our gianduja chocolates in cornet shape are a true delight.
The selection of the best hazelnuts and/or almonds, chocolate and sugar in precise proportions makes our Neuhaus pralinés exquisite.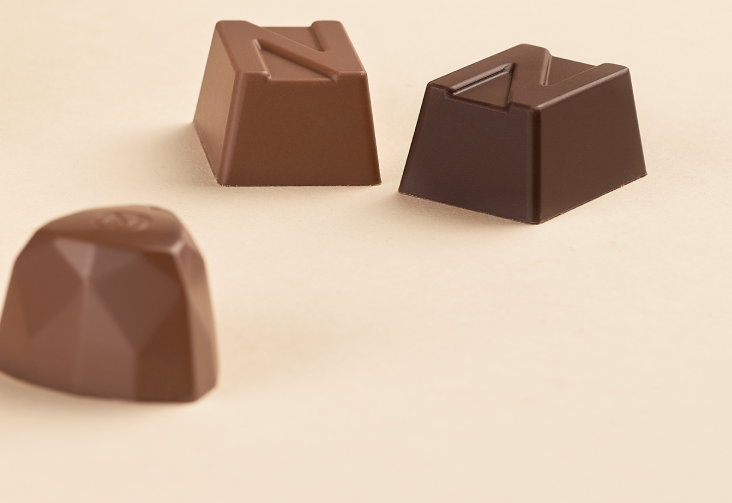 Our ganaches are made of chocolate as the main ingredient, combined with other liquid components to obtain harmonious tastes and perfectly creamy textures.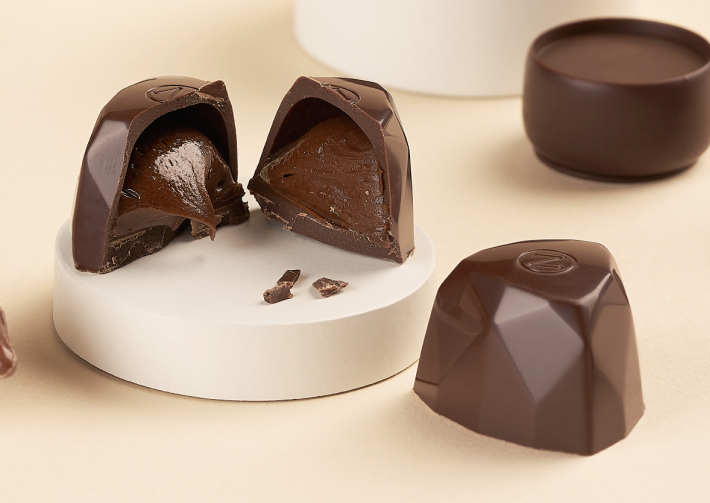 The selection of the best nuts and the perfect balance between chocolate and nuts give Neuhaus gianduja its subtle, smooth and creamy texture.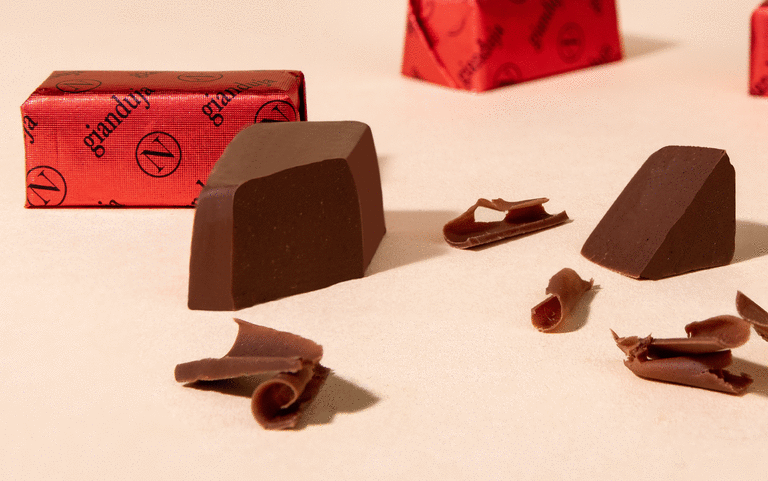 Our truffle chocolates are refined chocolates named after the famous mushrooms from the Périgord, France, which also have irregular shapes.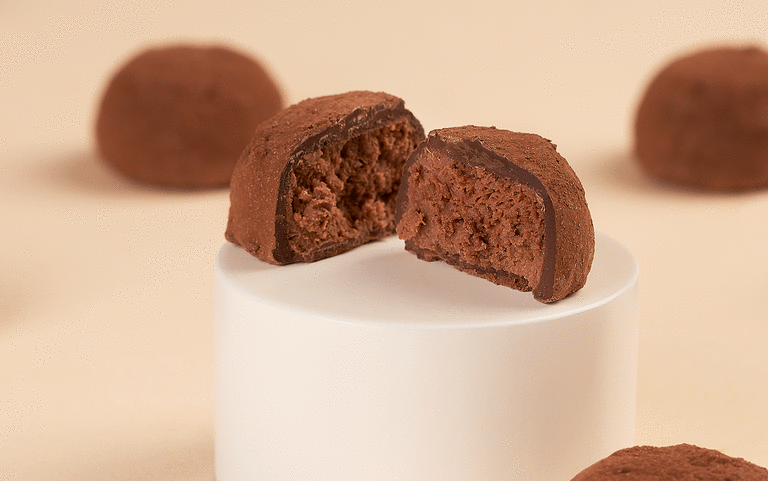 The name for these pralines was inspired by the word bonbon which typically refers to a small sweet confection coated with chocolate.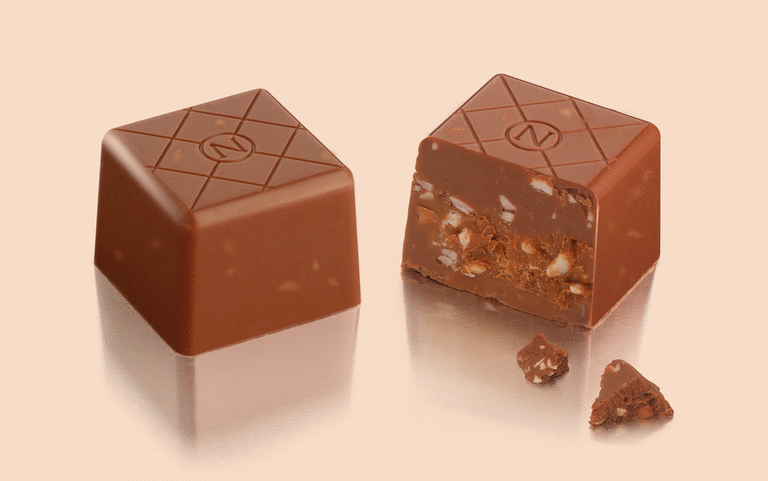 The individually wrapped Neuhaus Carrés are the perfect choice for those looking for the ultimate treat to accompany to a coffee or tea break.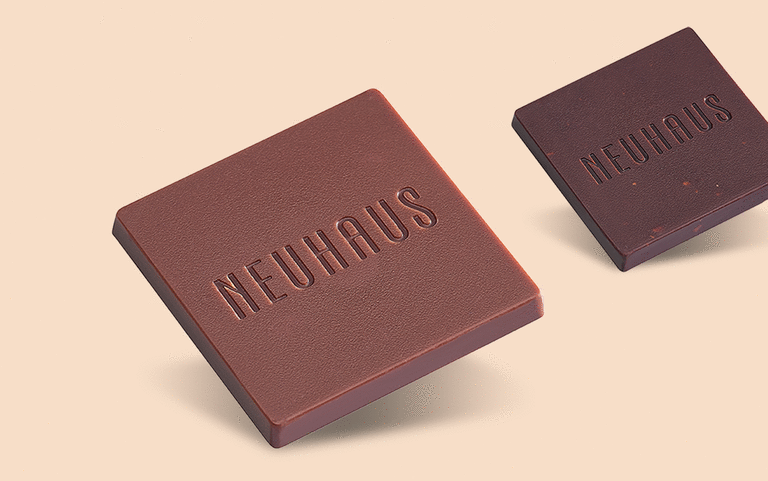 Our Pairing chocolates are 2 collections of innovative chocolates, to be paired with champagne or wine. One by one, they provide a unique taste experience.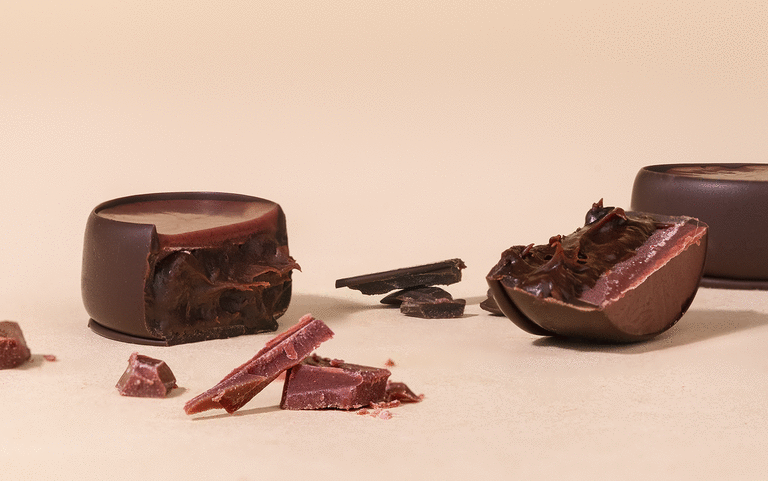 Chocolate Duets allows you to invent your own pralines. A total of 36 possible combinations ensure the ultimate pleasure of the taste buds.
Neuhaus Amusettes are individually wrapped chocolates with a twist that are as tasty as they are original.
Our Marzipan chocolates are made in the purest tradition of marzipan, with 50% almonds from Faro in Portugal, renowned for their delicate and unique flavour.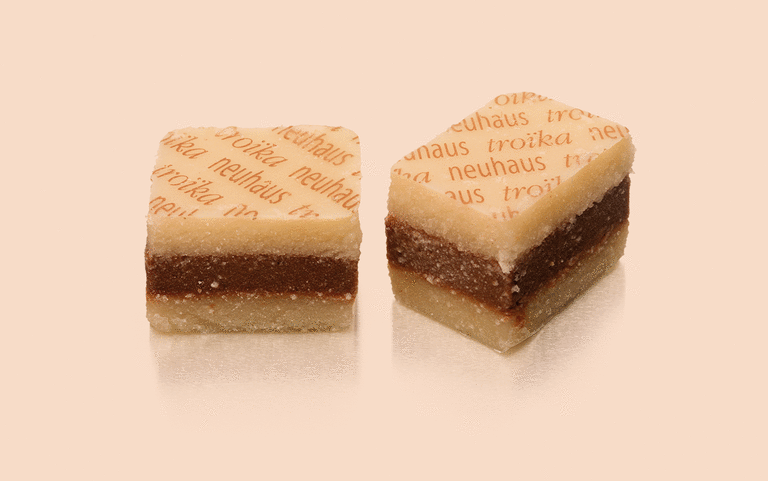 These sweet treats that remind us of candy, range from candied fruit enrobed with chocolate to other treats.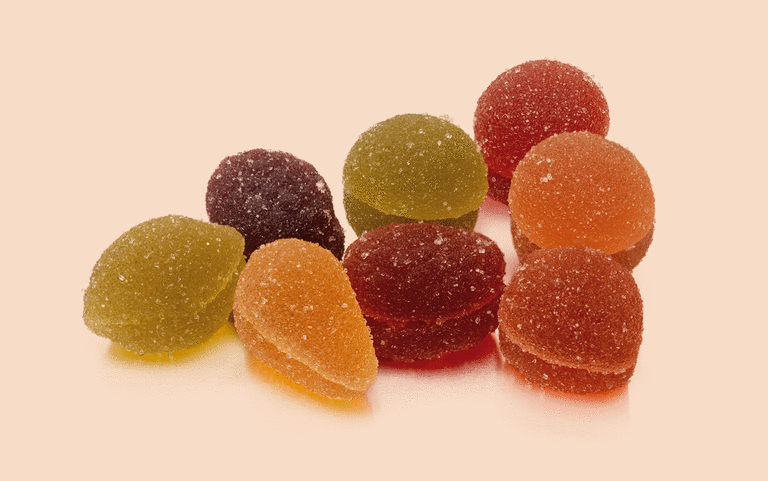 Made in Belgium since 1857
For over 100 years, ever since Jean Neuhaus Jr. invented the Belgian praline in 1912, all Neuhaus chocolates have been made entirely in Belgium. Continuously overseen by our Maîtres Chocolatiers. It is our firm commitment to keep it that way.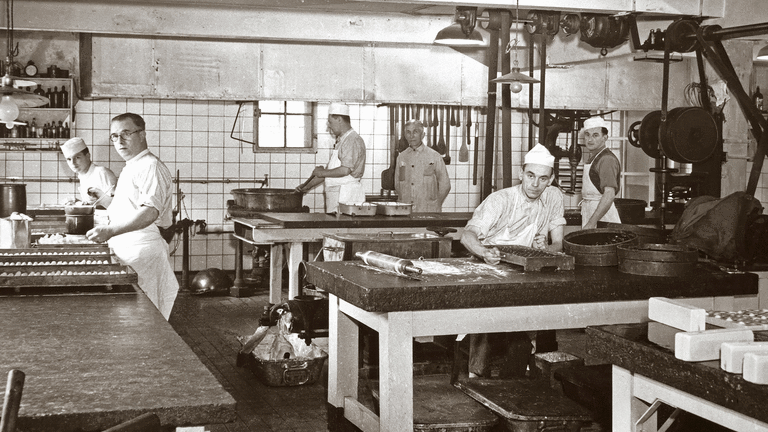 Natural Ingredients
Every single ingredient that goes into a Neuhaus product is carefully selected and always of 100% natural origin. All our chocolates are palm oil free.

made in belgium
All our pralines and truffles have always been crafted with care in Belgium and it's our firm commitment to keep it that way.

Honest Chocolate
All our cacao is sustainably sourced. We also invested in our own cacao farm in Ecuador in order to work directly with cacao farmers to ensure traceability and quality.