A praline with caramel of Isigny (France) and Yucatan-honey (from Mexico), finished with white chocolate and curcuma.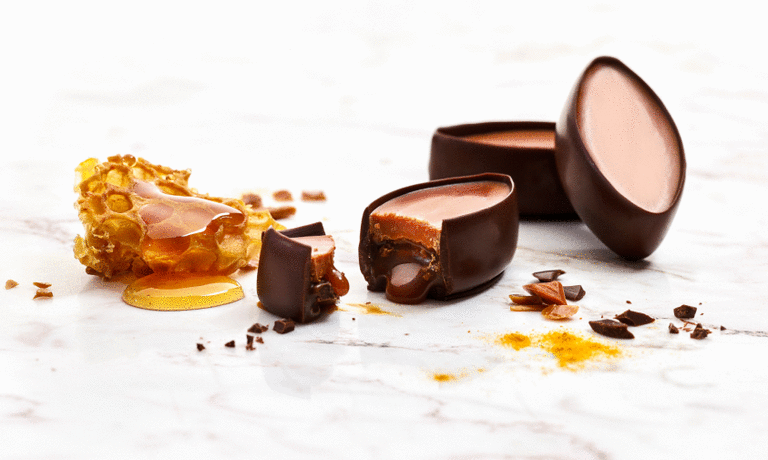 TO BE PAIRED WITH
DEMI-SEC CHAMPAGNE
This Champagne is the least produced Champagne of the four types. This Demi-Sec has a higher dosage of residual sugar per litre than the 'Extra'-Brut Champagne, between 15 and 25 grams, and has a sweeter flavour experience.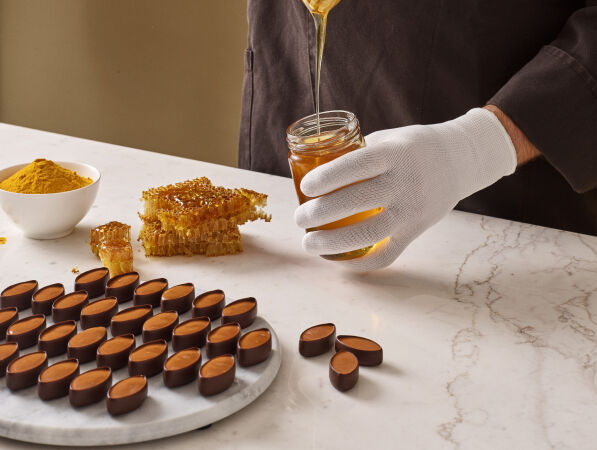 PAIRING EXPERIENCE
DEMI-SEC CHAMPAGNE
This praline combines soft honey with the sweet character of Demi-Sec Champagne. The lime powder and hint of curcuma simultaneously create a pleasant and fresh note. They both provide balance between the caramel, honey and sugars in the Demi-Sec Champagne while also strengthening their flavours.