Beyond Chocolate Signatory
Beyond Chocolate is a partnership aimed at a sustainable Belgian chocolate industry. Partners in the initiative work together to end deforestation, promote education for future generations and provide a living income for cacao farmers. Neuhaus is a proud signatory of the Beyond Chocolate Charter, the confirmation of our strong commitment to honest chocolate.
In addition to using 100% natural ingredients and 100% sustainably sourced cocoa, our entire cacao production will be 100% traceable by 2025 and will comply with the strict norms governing people and the environment. We are further along the path to reaching this target than most other signatories, whose target date is 2030.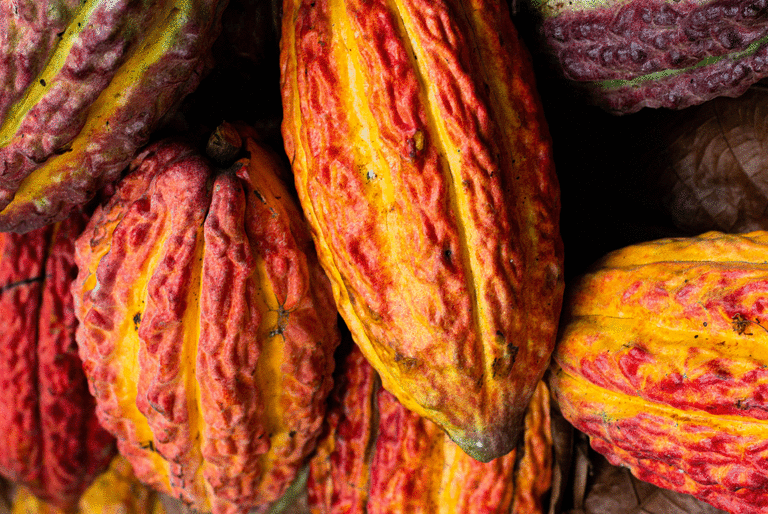 Continuous improvement of our packaging
Neuhaus products are often intended as gifts and therefore require beautiful packaging. This is the challenge we face. In addition to the use of FSC® certified paper and recycled plastic, we are constantly striving for greater sustainability. This is the case, for example, with our new Planet Friendly Ballotin made of wood waste. We will continue to innovate, to improve the sustainability of our packaging, using the latest technologies that will also allow us to meet the stringent food standards.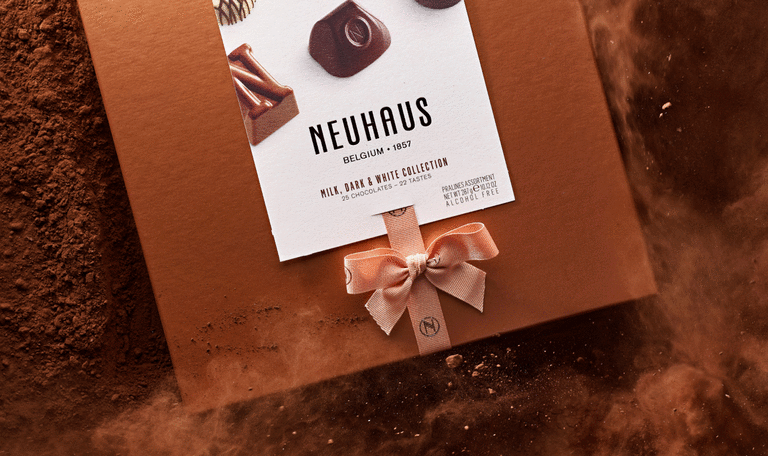 100% traceable by 2025
By focusing on 100% traceable cacao, Neuhaus wants to guarantee the proper functioning of its farms. This implies fighting against deforestation, stimulating education for future generations and providing a living income for producers. On top of that, we have decided to meet this challenge by 2025 and not 2030 as required by the Beyond Chocolate charter.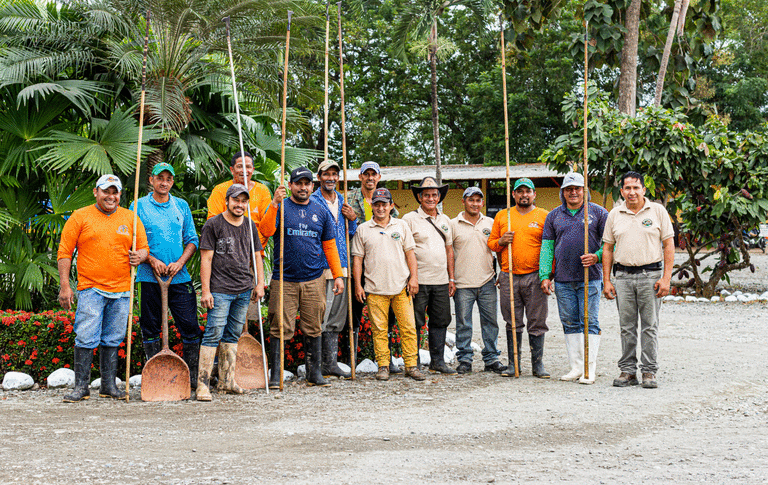 We invested in a cacao farm in Ecuador
We have invested in a cacao farm in the Guayaquil Region of Ecuador, where several hundred of acres have been dedicated to our own cacao beans. The environment in South America is ideal for growing cacao trees. The climate, the quality of the soil and the exceptional know-how of the local farmers guarantee the superior quality of our chocolate. Better than anyone else, cacao farmers master the fermentation process that releases the characteristic aromas of the cacao beans and gives our chocolate its unique and distinctive personality, richness and flavour.