chocolate duets q&a
jill vandermeulen & jenna peij
Meet ambassadors Jill Vandermeulen and Jenna Peij. Jill, a French-speaking Belgian TV columnist, influencer and former singer. And sister Jenna, a professional model and influencer, both equally fond of Belgian chocolate. Get a glimpse behind the scenes and discover more about this sister duo and their Chocolate Duets experience.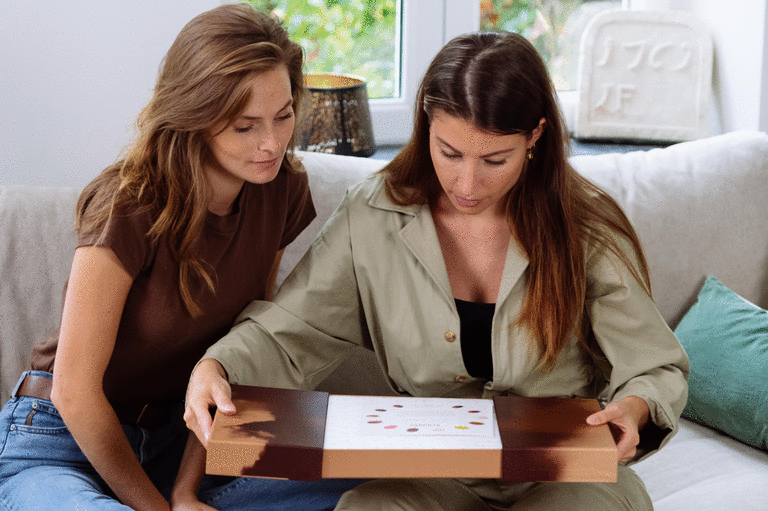 What makes you a good duo?
Jill: "Jenna and I are very complementary. She rather embodies wisdom, while although I am the older sister, I am the crazier of the two."
Jenna: "That we trust each other blindly. My sister is my best friend and knows everything about my life."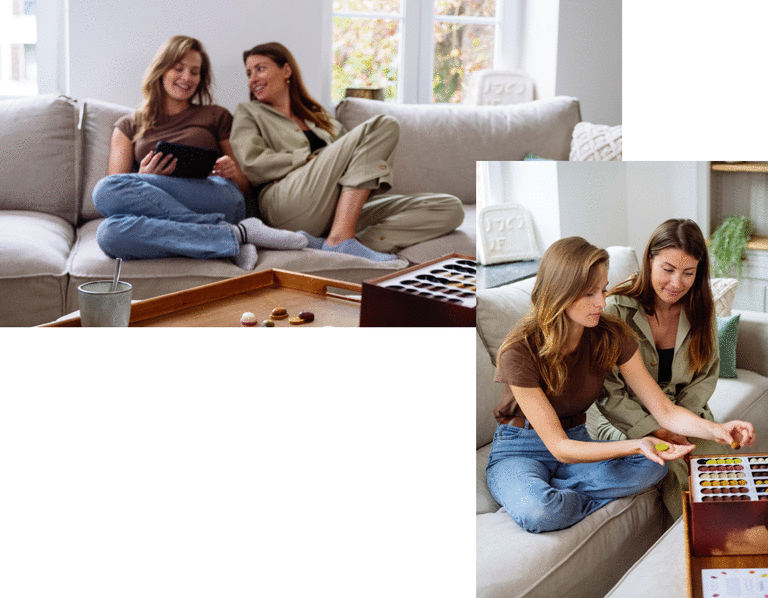 What's your strength as a duo?
Jill: "My strength in a duet is to always support and push the other person up."
Jenna: "We can tell each other anything without judging each other. Family first."
Where do you complement each other?
Jill: "We always give each other good advice. Our relationship is a safe place where we can always confide in each other."
Jenna: "My sister and I are really ying and yang. We are polar opposites, but can complement each other very well. Together we are a really great team."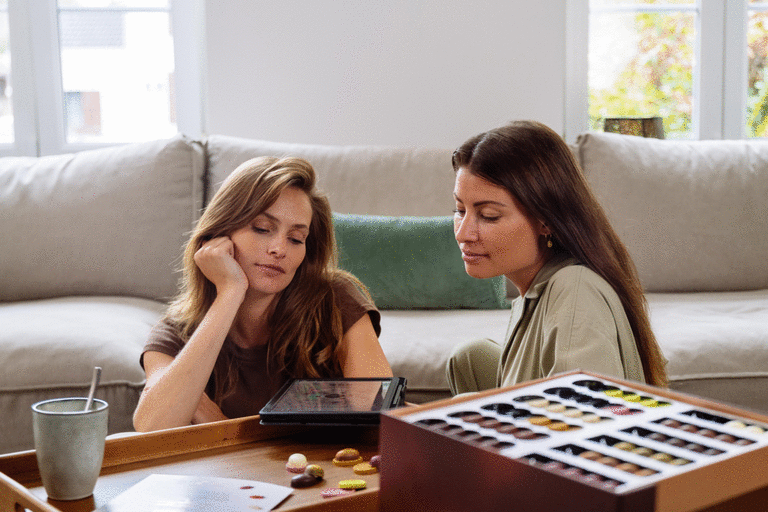 What's your favourite Chocolate Duets combination?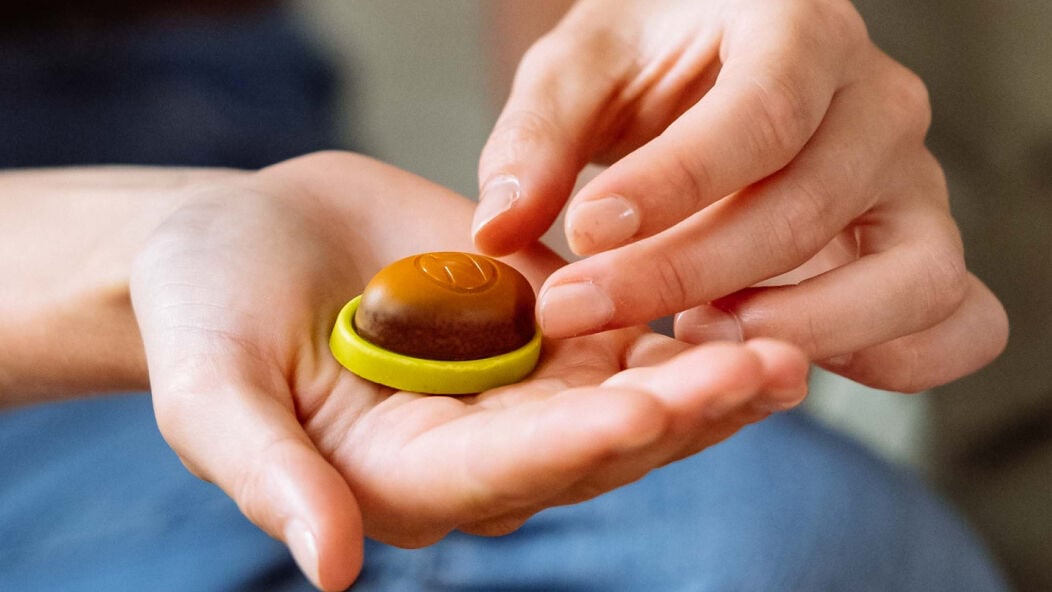 JENNA PEIJ
Venezuela ganache (45% cacao) + lime
"My favourite is the lime combined with the Venezuela. The lime adds a fresh and surprising touch to the full flavour of the Venezuela praline."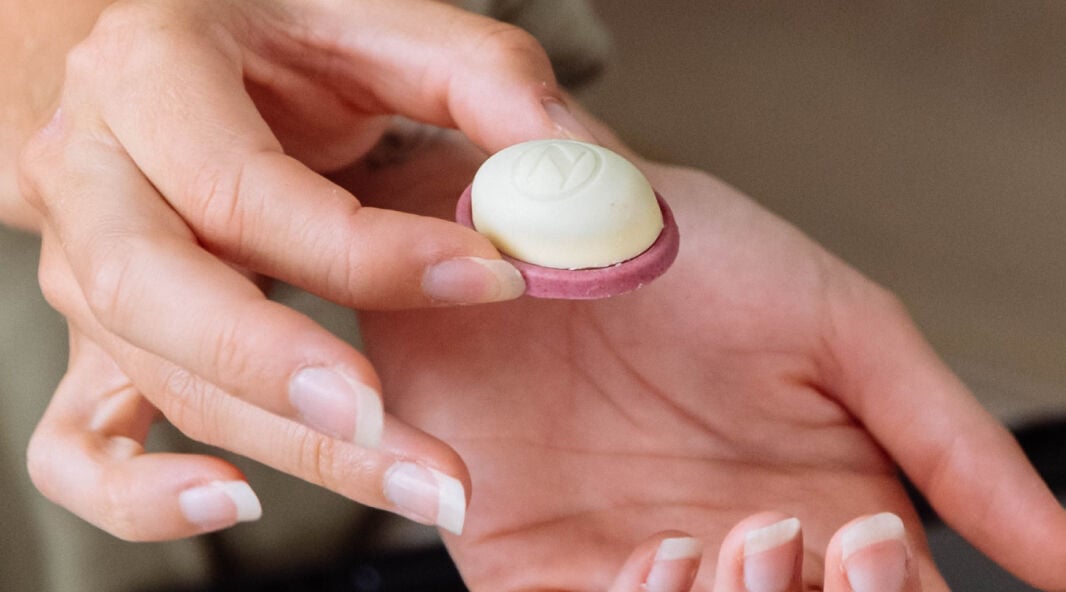 JILL VANDERMEULEN
Pecan praliné + raspberry
"My favourite Chocolate Duet is the pecan praline topping with the raspberry base."

What was the most surprising Chocolate Duet?
Jill: "The most surprising was the ginger/praliné combination."
Jenna: "I found the ginger with pecans surprising. The ginger flavour lingers and is very well balanced with the white chocolate of the pecans."
Which Chocolate Duet combo would you put together for the other one, based on her personality?
Jill: "Lime for her natural freshness and sparkling side, and the salted butter ganache for a sweet/salty and sour edge: she can be as adorable as pigheaded."
Jenna: "A caramel base for her comforting big sister side and a hazelnut praliné topping because she always hides her game and her madness well at first glance."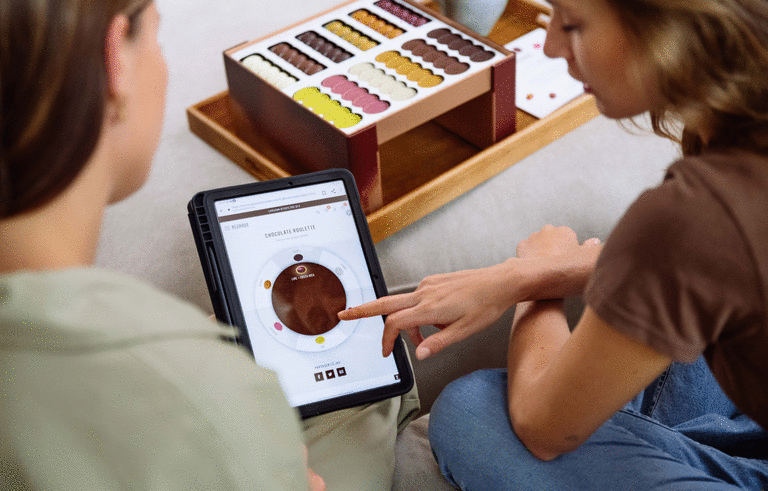 When do you enjoy a Neuhaus chocolate the most?
Jill: "I enjoy a praline the most with a nice cup of tea after a meal."
Jenna: "For me, the perfect time to enjoy a praline is with a coffee at 4pm. A coffee break with a touch of sweetness."
What's a good occasion for you to bring out the Chocolate Duets?
Jill: "A good occasion to bring out the Chocolate Duets would be at a family party to find out what everyone likes and wants."
Jenna: "I think it's great as a dessert after a meal. You'll have a funky end to your dinner and you can totally charm your guests."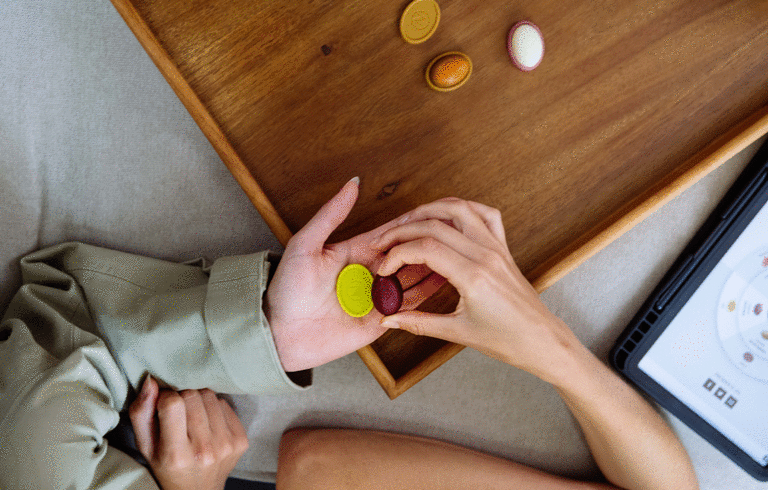 Why do you choose Neuhaus?
Jill: "I choose Neuhaus because of the quality of the products, the range of flavours and the Belgian production.
Jenna: "I've been a fan for years and always take a box of Neuhaus with me to my agencies abroad. For me, the brand really exudes Belgian pride."
TIANY KIRILOFF & ELS KEYMEULEN
Meet our ambassadors Tiany Kiriloff and Els Keymeulen. Tiany is a born fashionista and one of the first Belgian influencers. Els is fashion and beauty director of Feeling Magazine. They complement each other like no other and they got to try our Chocolate Duets in avant-première. Take a look behind the scenes and find out more about this iconic duo and their love for Belgian chocolate.