The Chocolate Cocktails collection creates a bold experience that turns every occasion into a party. By fusing the richness of premium chocolate with the thrill of our most beloved cocktails, we have created bold and original chocolates that will leave a lasting impression.
Reinventing liquor pralines
5 perfectly stirred chocolate cocktails
Indulge in a Cosmopolitan-inspired delight with this white chocolate praline featuring a harmonious blend of red currant, vodka, and violet-infused dark chocolate ganache.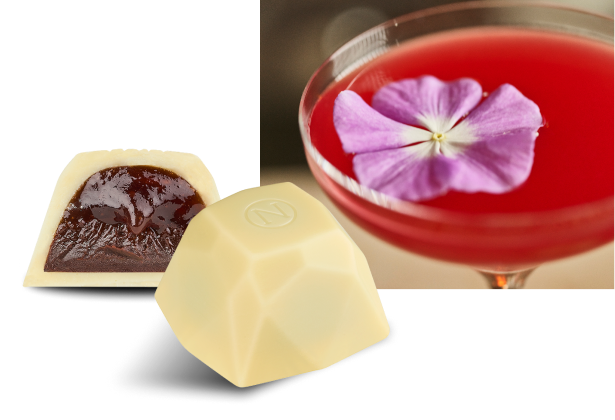 This original take on the Gin Fizz harmoniously unites the richness of fondant chocolate with the herbal pungency of gin and mescal, drawing inspiration from cool summer mornings in Provence with the scent of blooming lavender, creating a uniquely inventive blend.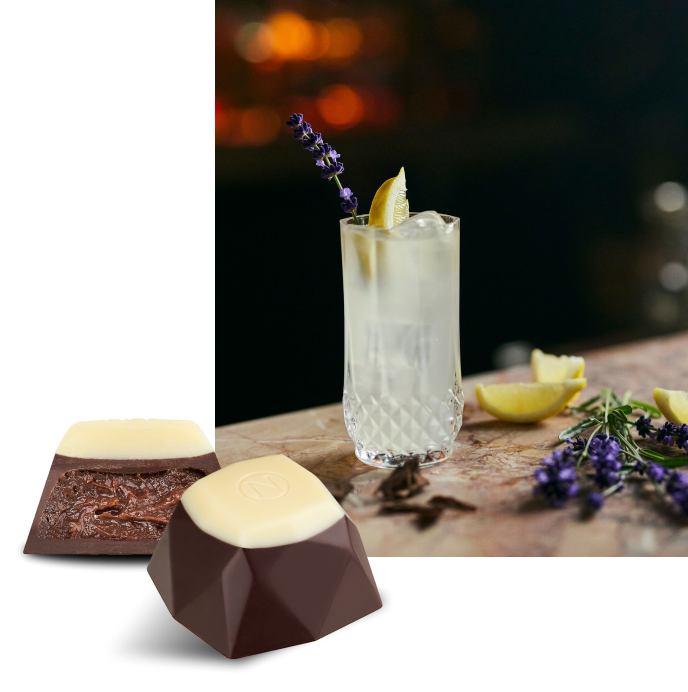 An ode to the Clarita cocktail, winner of the 2017 Bacardi Legacy Global Cocktail Competition, this praline fuses dark chocolate, rum, sherry, and the anise bite of absinthe, earning its place in the Chocolate Cocktails collection.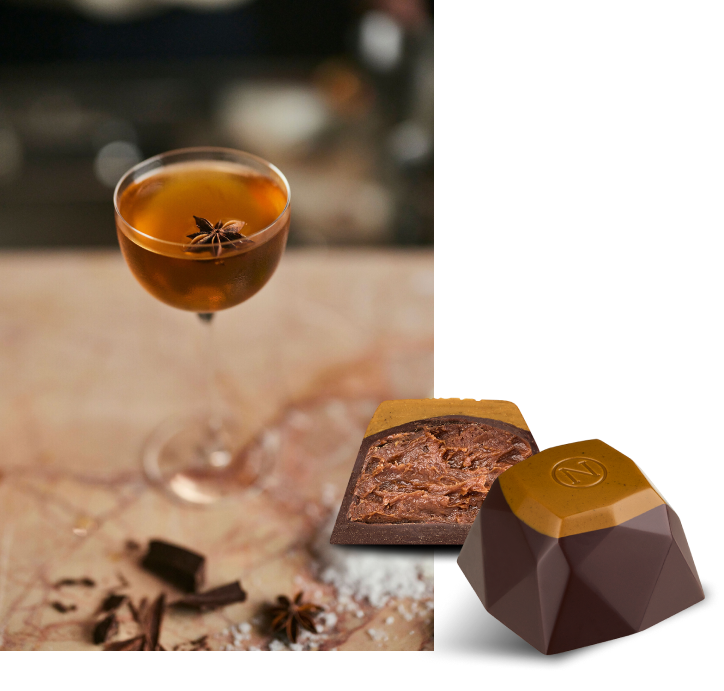 Sake Sunrise transports you to far-off Japan, where the combination of crisp yuzu, smoky sake, zesty Japanese plum wine, and sweet milk chocolate creates a delightfully invigorating experience, that can be lived simply by closing your eyes.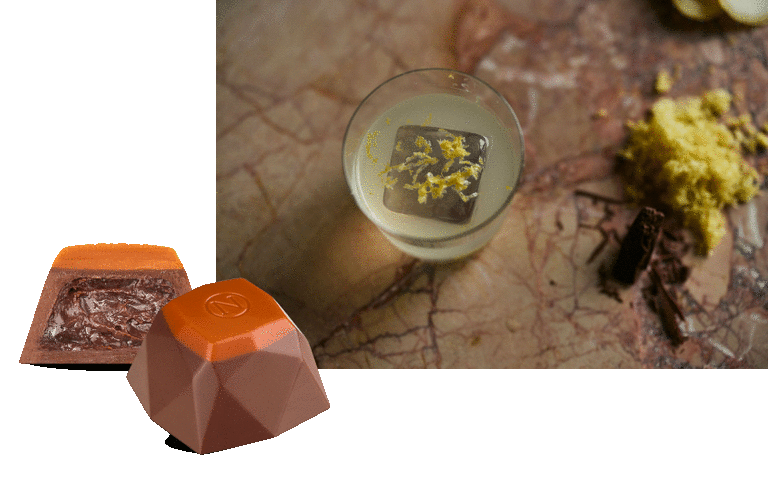 Inspired by the legendary Old Fashioned cocktail, Whisky Midnight embraces the spirit of jazz. This praline combines the strong oak notes of whisky with the bitter, rich texture of fondant chocolate and the tanginess of lime.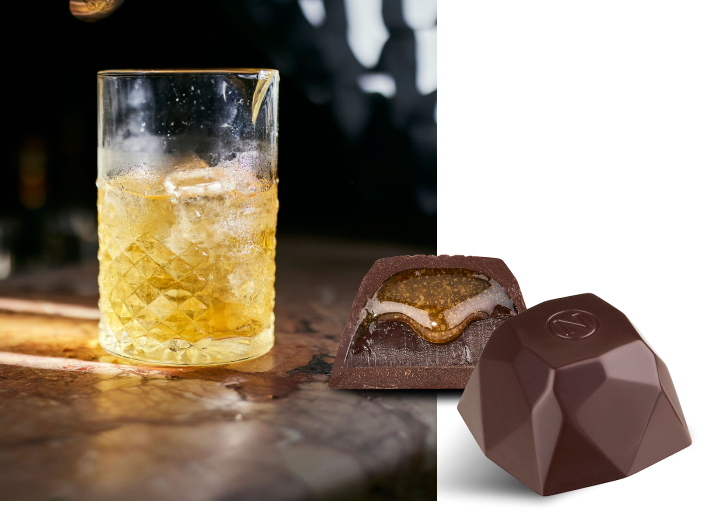 As the inventor of the Belgian praline, it was only natural to take on the challenge of reinventing the traditional liquor praline. To do so, our Maîtres Chocolatiers have joined forces with a Belgian family of world-renowned mixologists—the Van Ongevalle's. The seamless blend of craftsmanship and entrepreneurial spirit made the collaboration a match made in heaven. The result? Five unique, spirits-filled pralines, inspired by popular cocktails.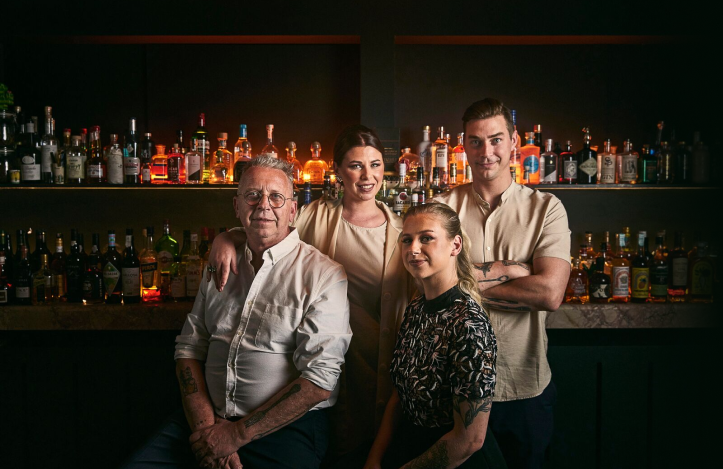 What happens when our Maîtres Chocolatiers and Mixologists team up to conceive an explosion of flavour? Discover it now, because our Chocolate Cocktails collection turns every occasion into a party!