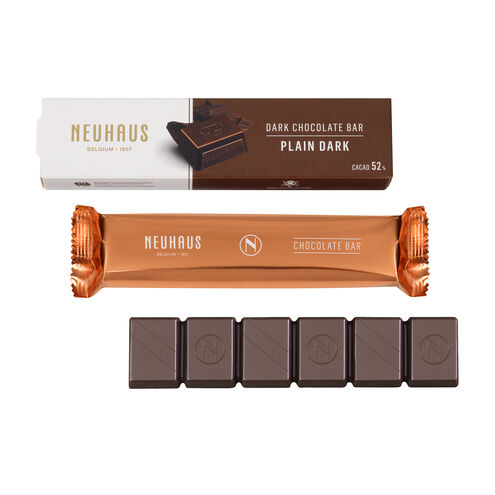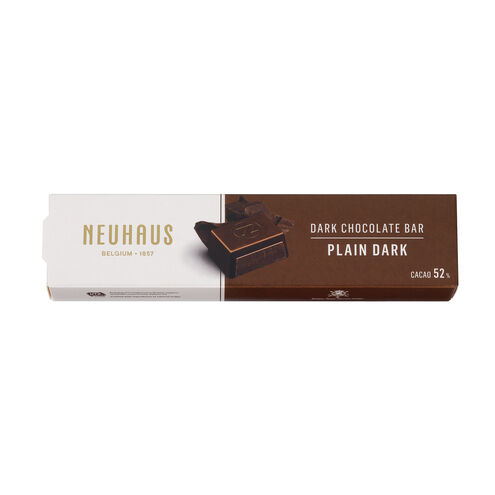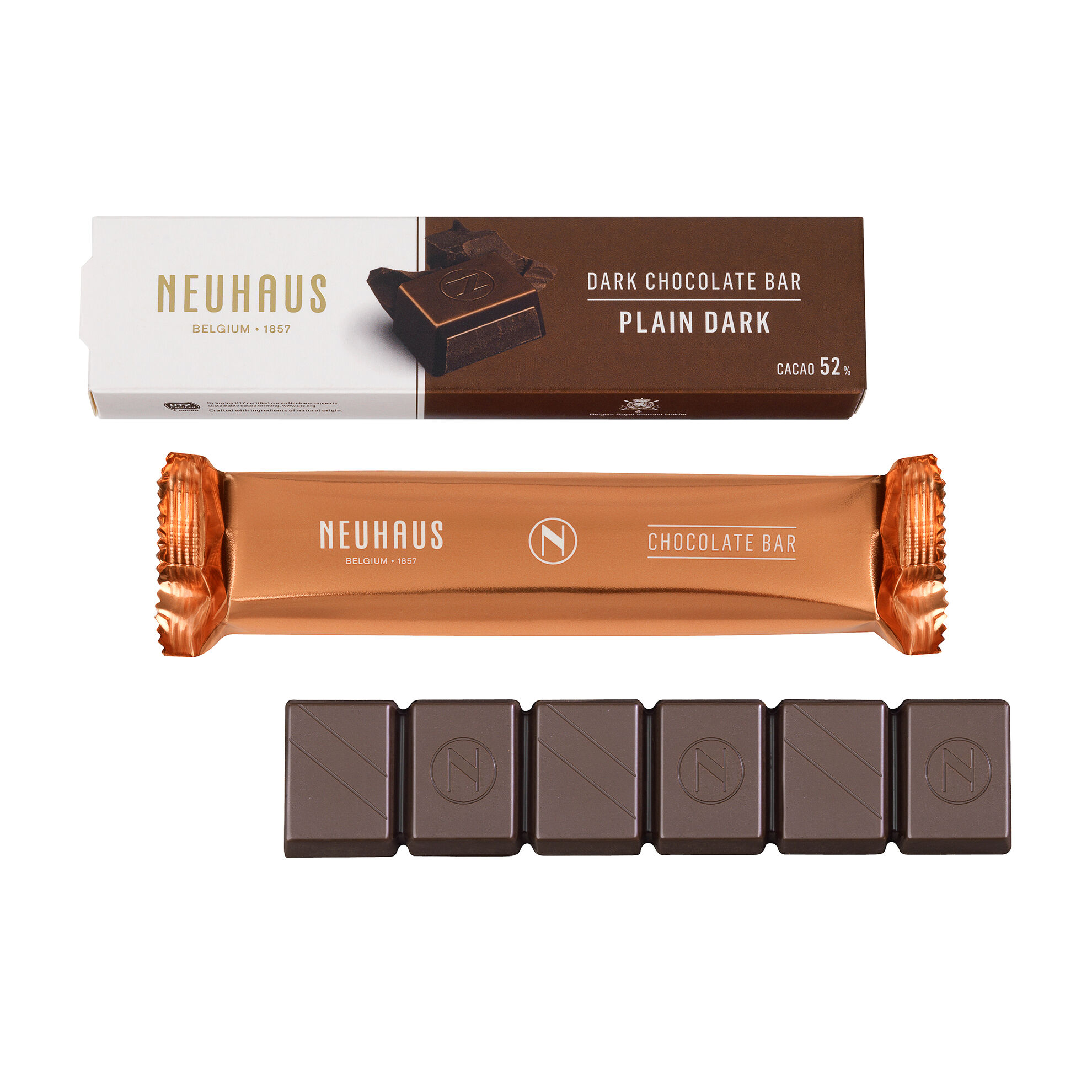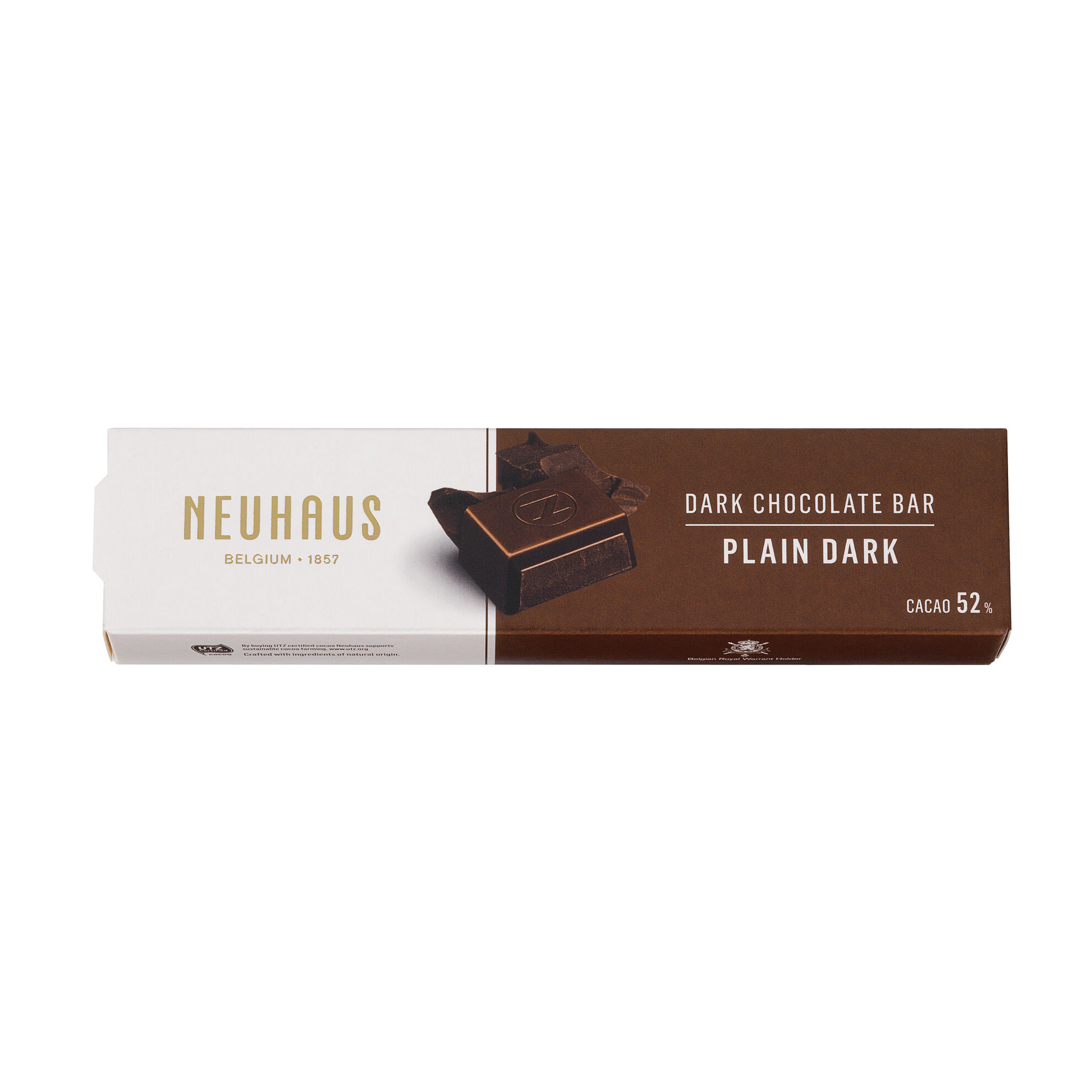 This item is currently unavailable
A Dark Chocolate Bar - Plain Dark with a velvety dark chocolate crafted with care by our Maîtres Chocolatiers to let you explore different tastes and textures. The Neuhaus pralines in bar format are the ideal on-the-go self-treat. All our chocolates are made in Belgium with sustainably sourced cocoa. Every ingredient we use is of natural origin, non-GMO and without palm oil.
dark chocolate (cocoa mass, sugar, butter oil (milk), cocoa butter, emulsifier: soy lecithins, flavour).
Nutrition facts - 100g Energy: 2222.00 kJ, Energy: 531.00 kcal, total fat: 34.00 g, of which saturated: 20.40 g, of which mono-unsaturated: 10.90 g, of which poly-unsaturated: 1.10 g, of which trans fat: 0.20 g, cholesterol: 11.10 mg, carbohydrate: 44.20 g, dietary fiber: 10.00 g, of which sugar: 41.20 g, protein: 6.30 g, sodium: 5.40 mg, vitamin A: 37.94 µG, calcium: 35.20 mg, iron: 15.00 mg, salt: 0.01 g, vitamin D: 1.38 µG, potassium: 560.90 mg, of which added sugars: 41.00 g