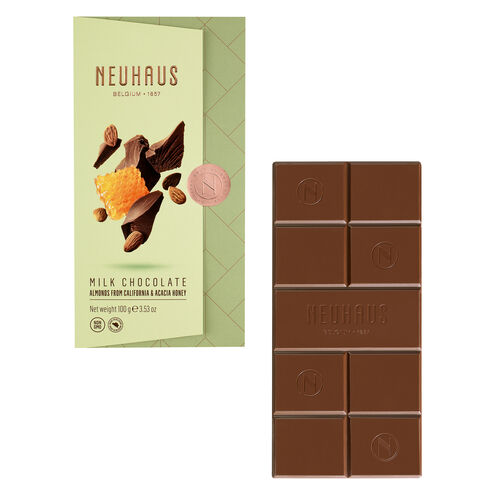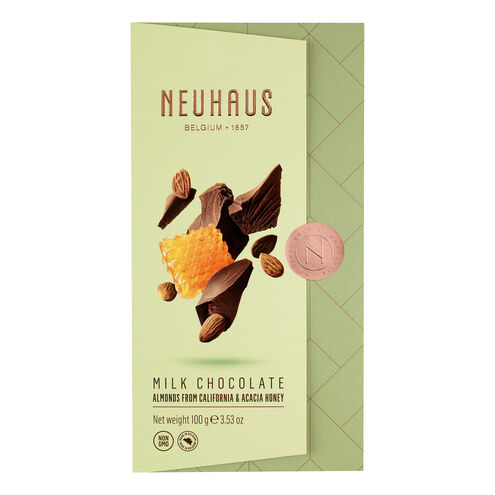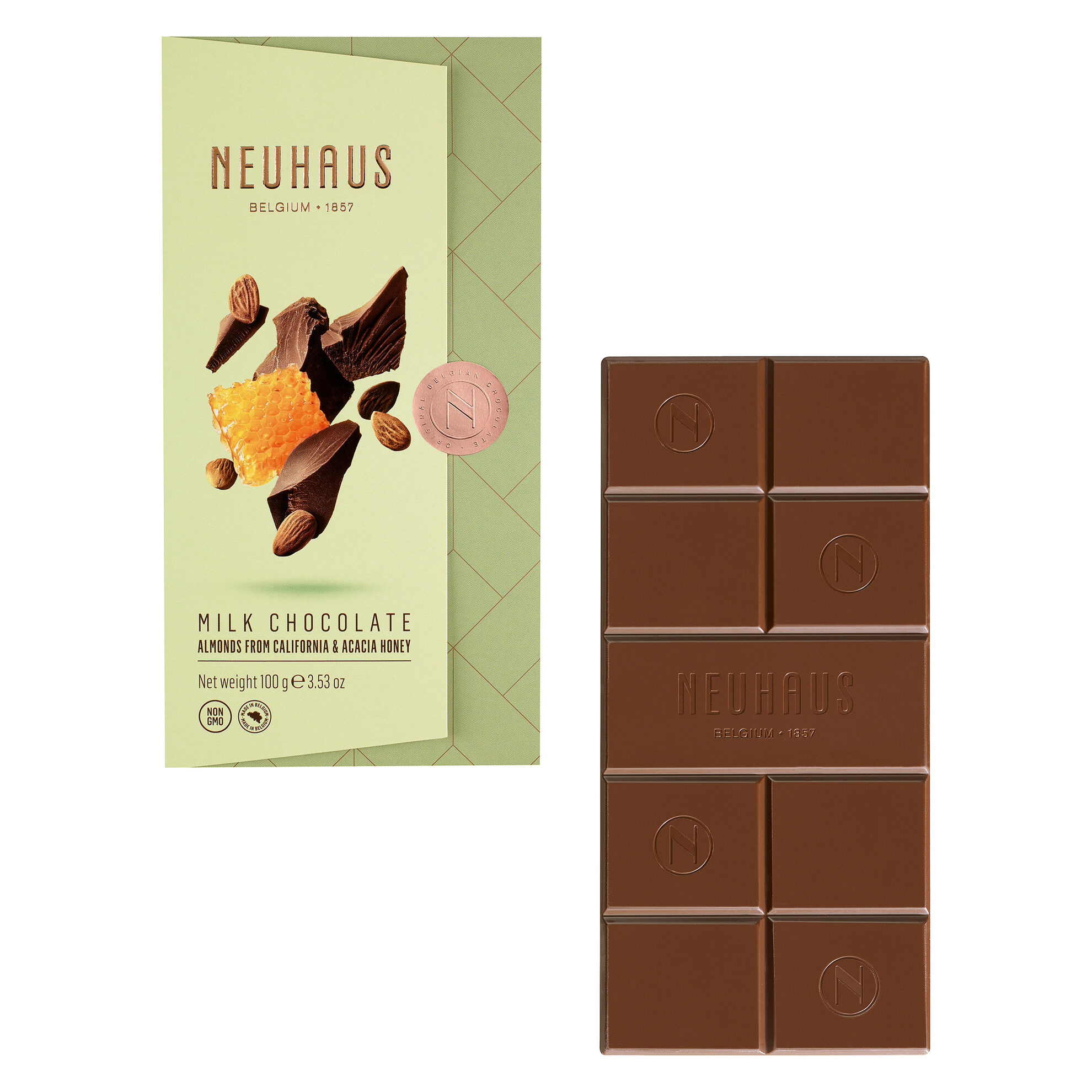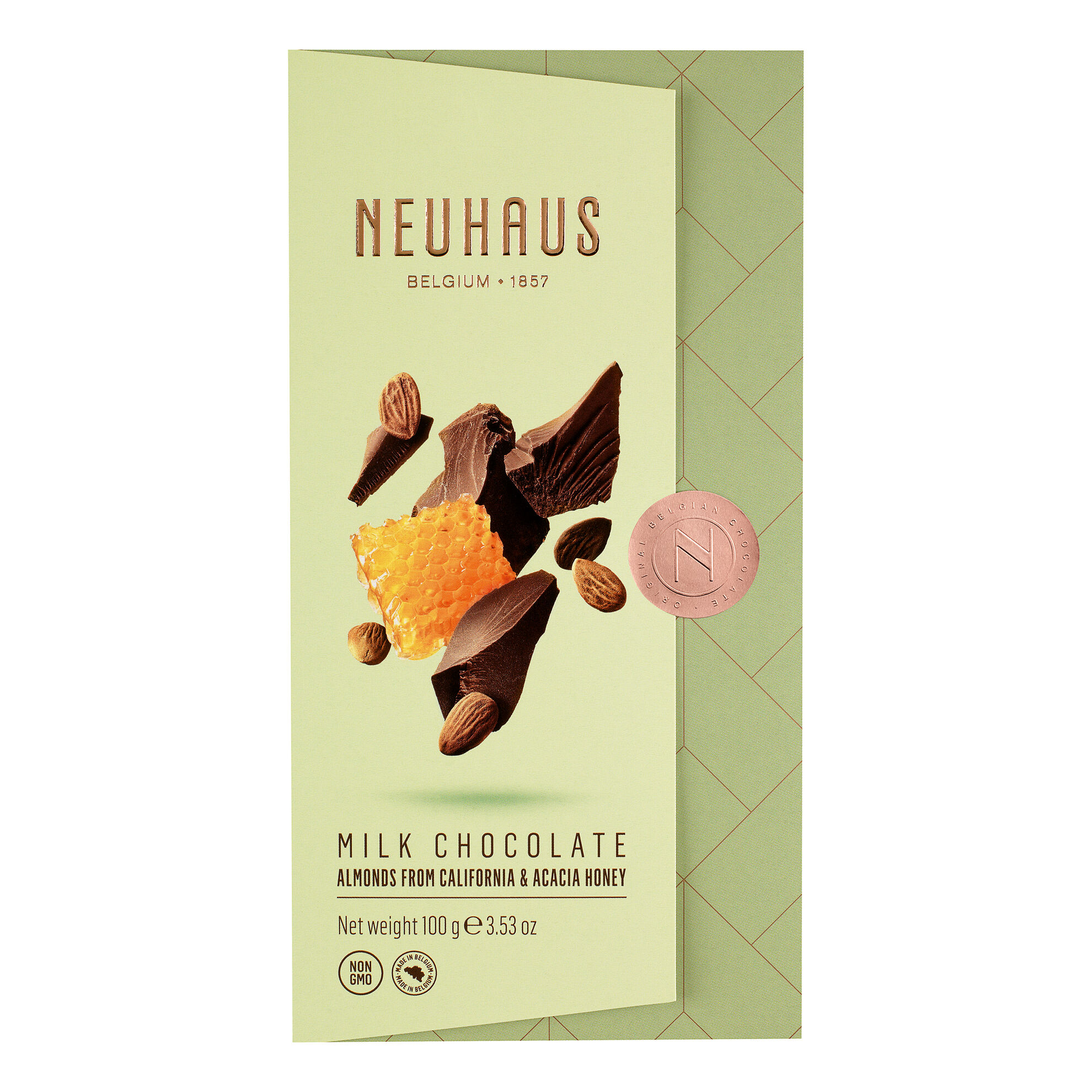 This item is currently unavailable
A Tablet Milk Almonds & Honey (100G) with milk chocolate and small crunchy pieces of caramelized almonds and a hint of sweet honey. All our chocolates are made in Belgium with sustainably sourced cocoa. Every ingredient we use is of natural origin, non-GMO and without palm oil.
milk chocolate (sugar, whole milk powder, cocoa mass, cocoa butter, emulsifier: soy lecithin, flavour), caramelised almonds (almonds, sugar, caramelised sugar), honey, maltodextrin, flavours.
Nutrition facts - 100g Energy: 2263.00 kJ, Energy: 541.00 kcal, total fat: 33.39 g, of which saturated: 19.01 g, of which mono-unsaturated: 11.27 g, of which poly-unsaturated: 1.54 g, of which trans fat: 0.46 g, cholesterol: 22.93 mg, carbohydrate: 47.88 g, dietary fiber: 4.15 g, of which sugar: 45.82 g, protein: 9.20 g, sodium: 224.00 mg, vitamin A: 11.62 µG, calcium: 243.60 mg, iron: 6.18 mg, salt: 0.56 g, vitamin D: 1.11 µG, potassium: 554.32 mg, of which added sugars: 45.25 g