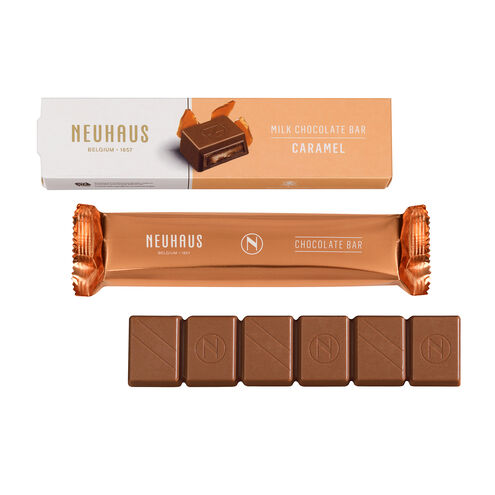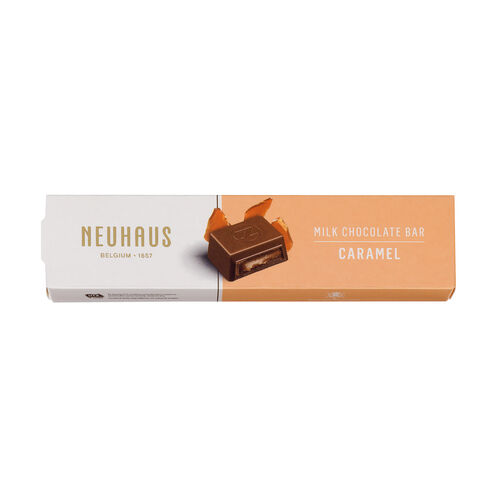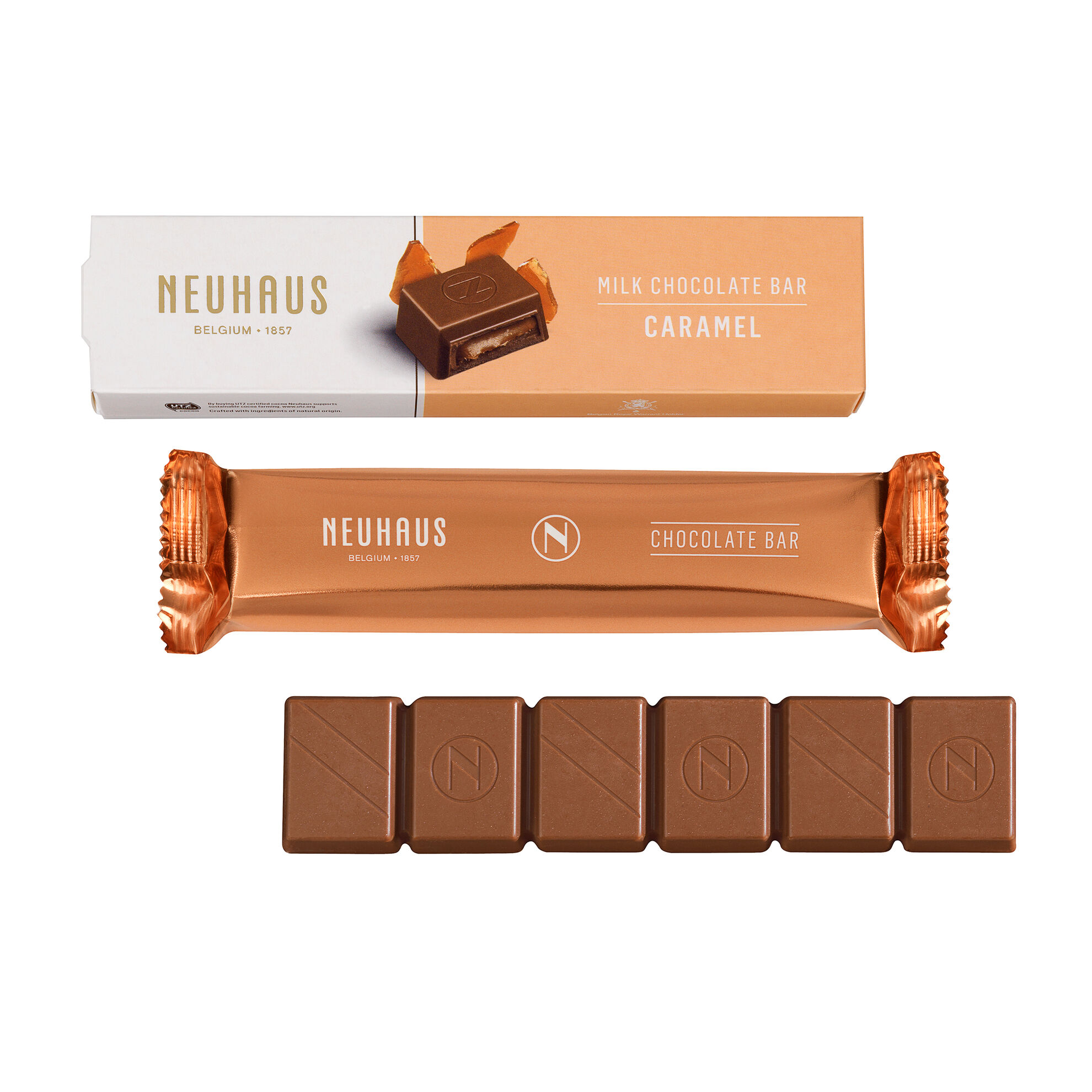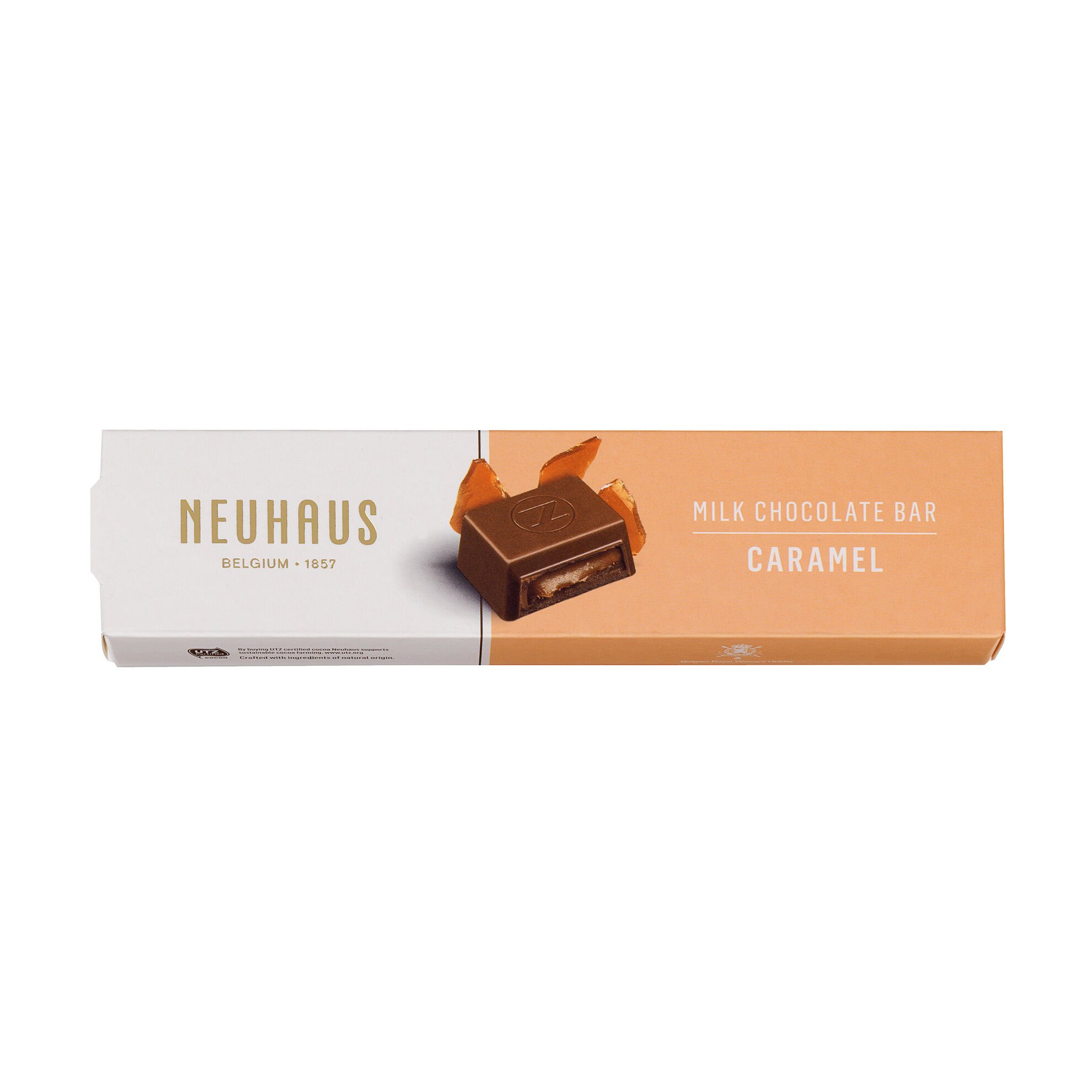 This item is currently unavailable
A Milk Chocolate Bar - Caramel with a salted butter caramel and a hint of sel de Guérande crafted with care by our Maîtres Chocolatiers to let you explore different tastes and textures. The Neuhaus pralines in bar format are the ideal on-the-go self-treat. All our chocolates are made in Belgium with sustainably sourced cocoa. Every ingredient we use is of natural origin, non-GMO and without palm oil.
milk chocolate (sugar, whole milk powder, cocoa mass, cocoa butter, emulsifier: soy lecithins, flavour), cream (milk), sugar, humectants: glycerol of rapeseed, shea butter, butter (milk), coconut fat, skimmed milk, glucose syrup, sunflower oil, salt (Guérande), salt, vanilla.
Nutrition facts - 100g Energy: 2205.45 kJ, Energy: 528.05 kcal, total fat: 32.66 g, of which saturated: 20.11 g, of which mono-unsaturated: 10.28 g, of which poly-unsaturated: 1.05 g, of which trans fat: 0.43 g, cholesterol: 25.45 mg, carbohydrate: 46.80 g, dietary fiber: 3.07 g, of which sugar: 41.48 g, protein: 7.09 g, sodium: 72.08 mg, vitamin A: 9.63 µG, calcium: 183.80 mg, vitamin C: 0.37 mg, iron: 4.99 mg, salt: 0.18 g, vitamin D: 0.95 µG, potassium: 440.78 mg, of which added sugars: 34.18 g