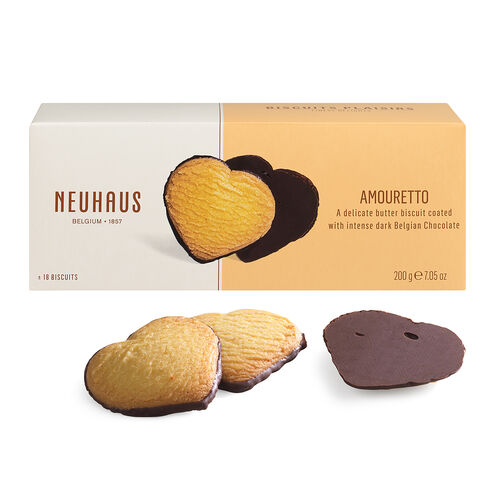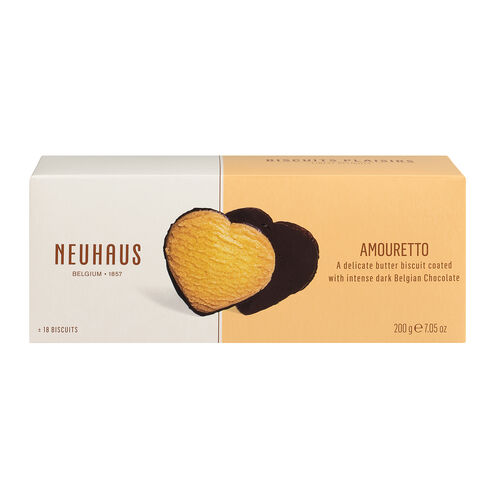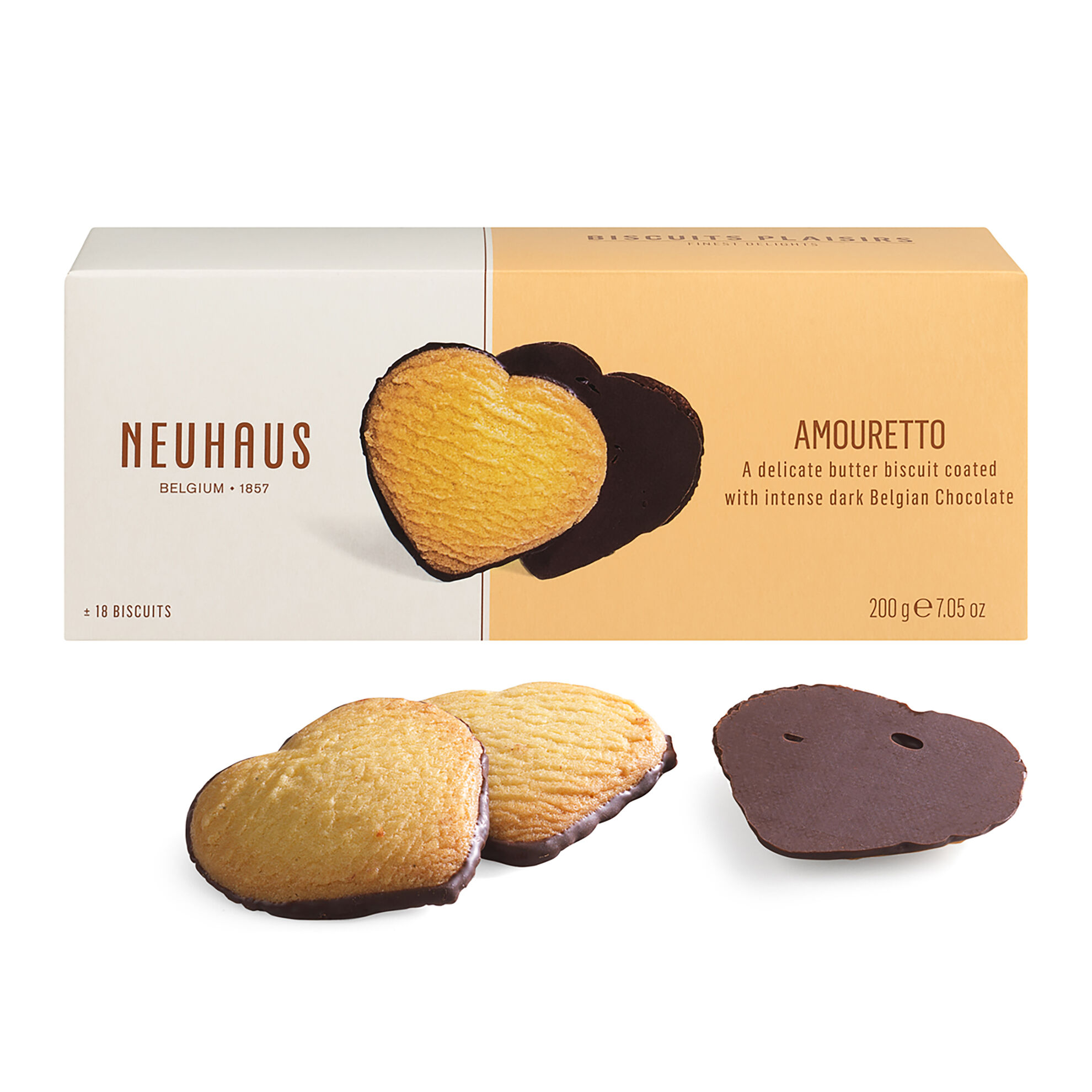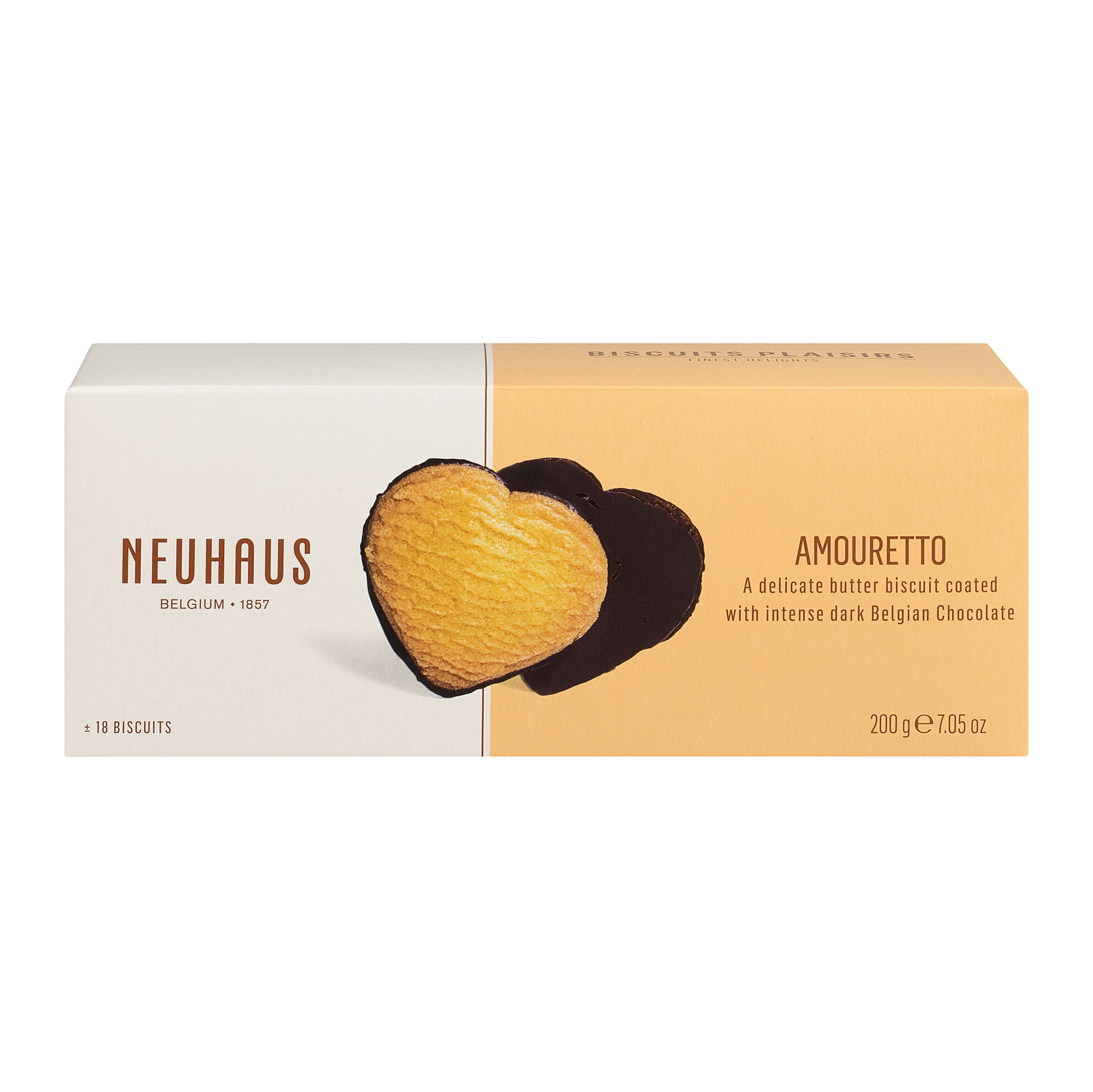 The Amouretto Box (200G) contains +/- 18 butter biscuits coated with dark chocolate and made according to a traditional recipe. In a romantic heart shape, they combine the delicate flavour of fresh butter with the intense flavour of dark chocolate and a deliciously crunchy texture. Our sourcing specialists carefully select the best ingredients from around the world to ensure that every Neuhaus product is a symphony of taste and texture. Every flavour, every colour and every single ingredient that goes into a Neuhaus product is of 100% natural origin, without exception. A delicious gourmet self-treat or the perfect snack to share with friends and family.
dark chocolate (sugar, cocoa mass, cocoa butter, butter oil (milk), emulsifier: soy lecithins, flavour), wheat flour, butter (milk), sugar, skimmed milk powder, egg, salt, raising agent: sodium carbonates.
Nutrition facts - 100g Energy: 2194.00 kJ, Energy: 526.00 kcal, total fat: 29.10 g, of which saturated: 18.50 g, of which mono-unsaturated: 8.60 g, of which poly-unsaturated: 1.20 g, of which trans fat: 0.80 g, cholesterol: 65.00 mg, carbohydrate: 58.90 g, dietary fiber: 2.90 g, of which sugar: 34.40 g, protein: 5.60 g, sodium: 140.00 mg, calcium: 50.00 mg, iron: 4.00 mg, salt: 0.35 g, potassium: 255.00 mg, of which added sugars: 33.00 g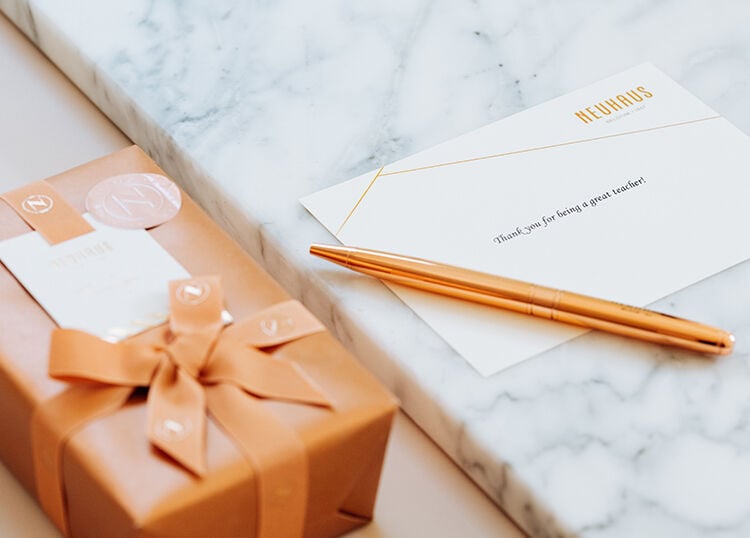 Add a personal touch to your gift by adding a personal message in the checkout. This is free of charge.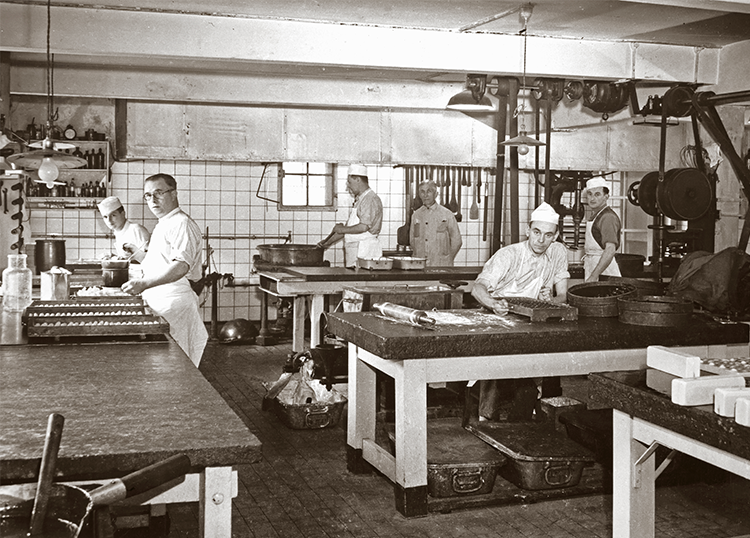 All our pralines and truffles have always been crafted with care in Belgium and it's our firm commitment to keep it that way.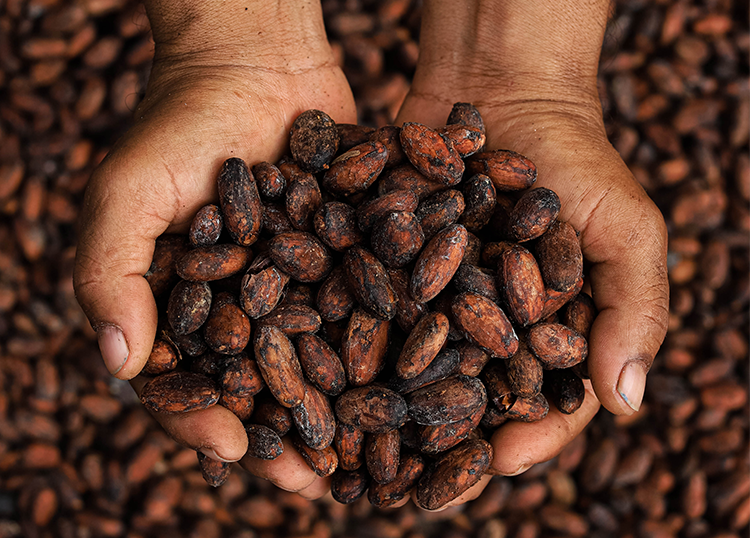 All our cacao is sustainably sourced. We also invested in a cacao farm in Ecuador in order to work directly with cacao farmers to ensure traceability and quality.
6LdTcsIcAAAAAGbsPK6LALOBjYCdTsMN3lpMHw06