5 BELGIAN STAR CHEFS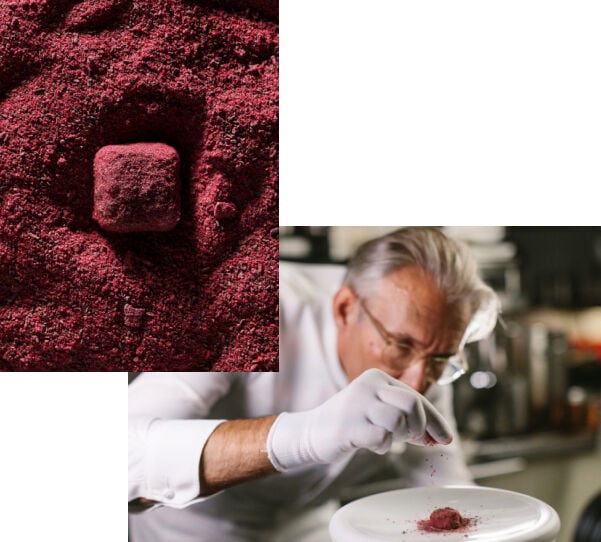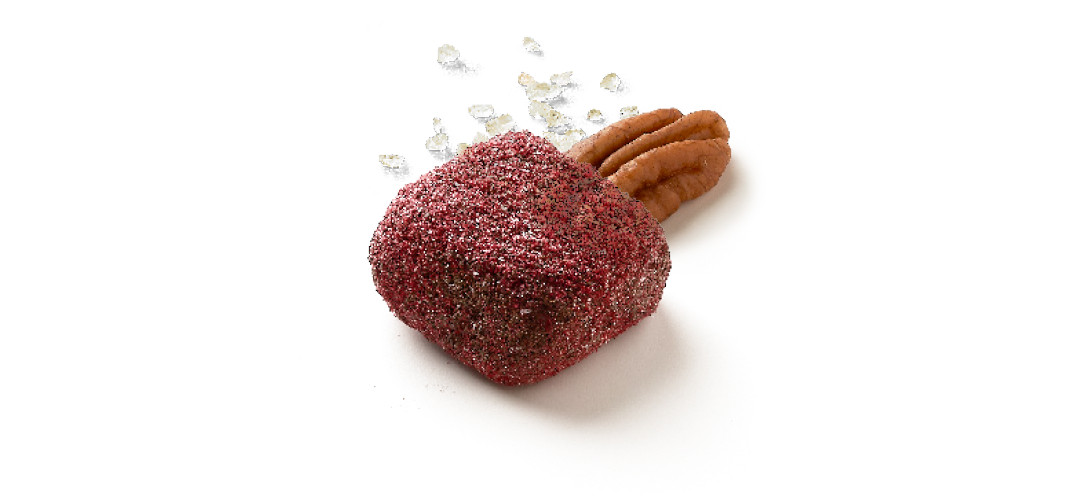 PETER GOOSSENS - HOF VAN CLEVE
PECAN NUT & SEA SALT
The strong character of pecan nut combined with a hint of sea salt and the delicate taste of raspberries to marvellously indulge our palate.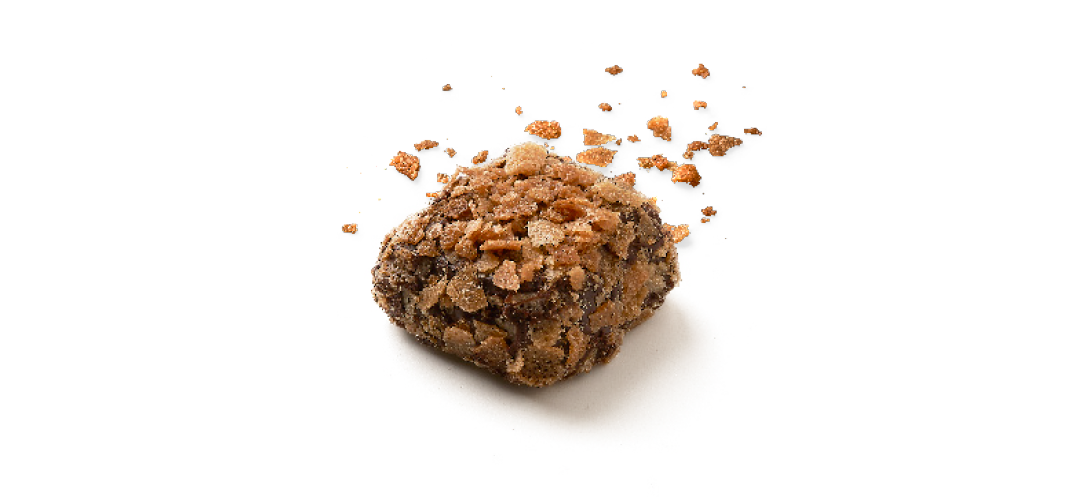 YVES MATTAGNE - LA VILLA LORRAINE
WHITE GIANDUJA & FEUILLETINE
A pure chocolate gourmet indulgence with the delicate touch of hazelnuts from Piemonte and a crispy finishing.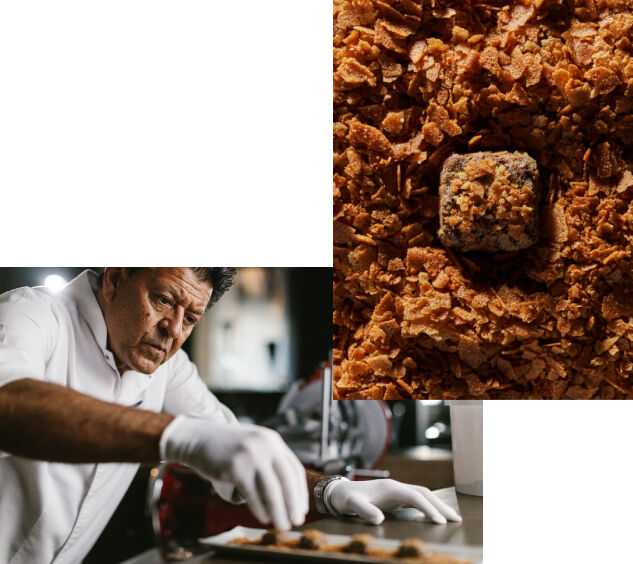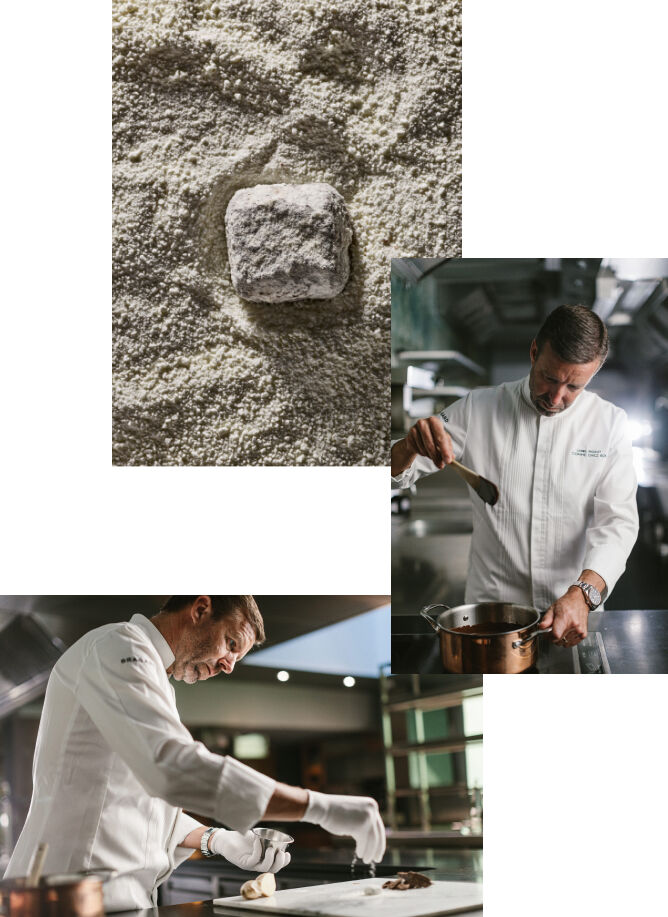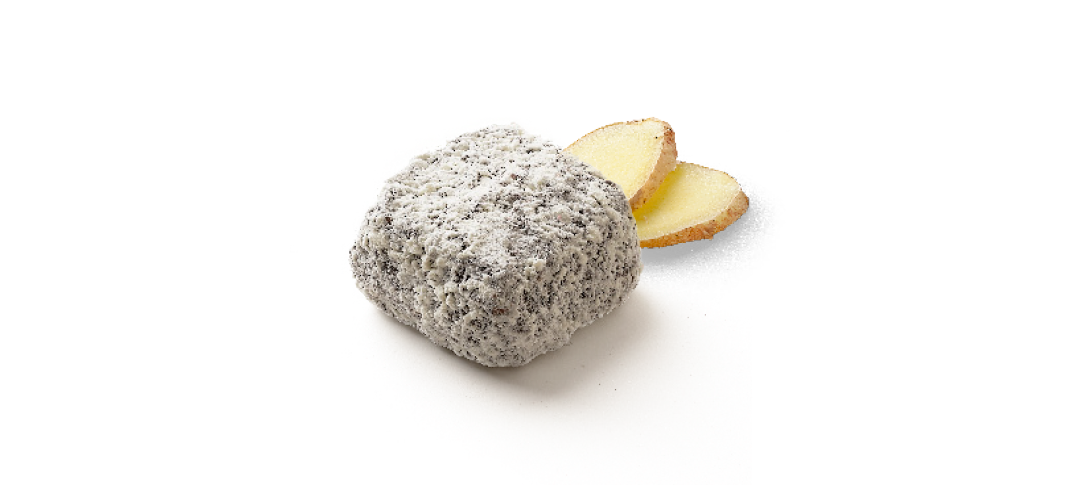 LIONEL RIGOLET - COMME CHEZ SOI
GINGER & ORIGIN CHOCOLATE VIETNAM 80%
An immersive experience of persistent intense dark chocolate and spicy ginger with a soothing touch of white chocolate.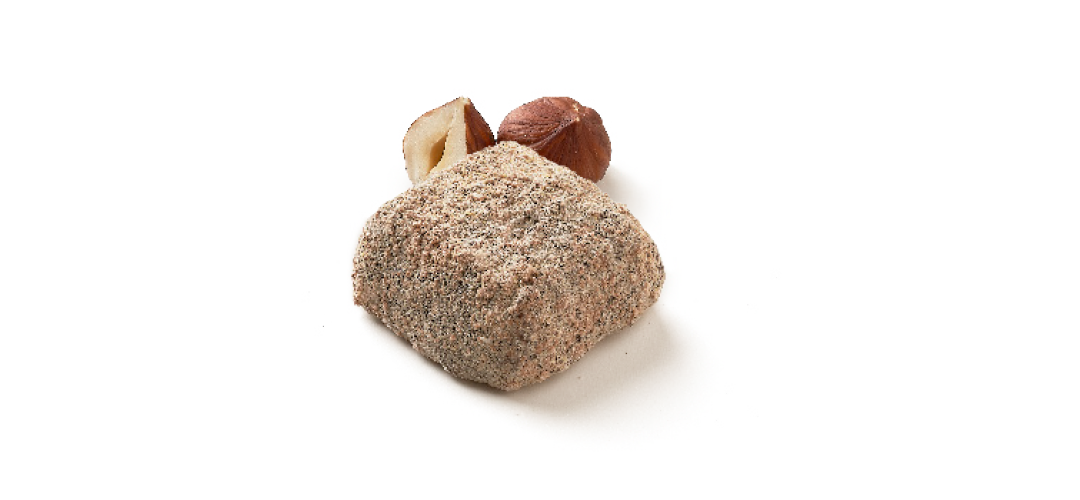 THIERRY THEYS - NUANCE
ROASTED HAZELNUT & PASSION FRUIT
A smooth praliné enriched with roasted hazelnut oil and the subtle exotic note of passion fruit for an enchanting experience.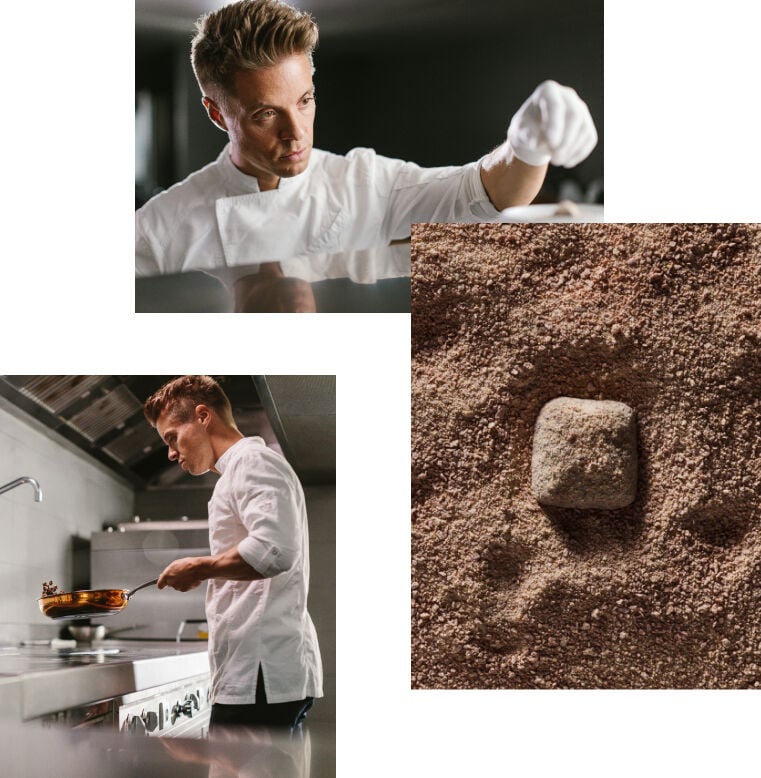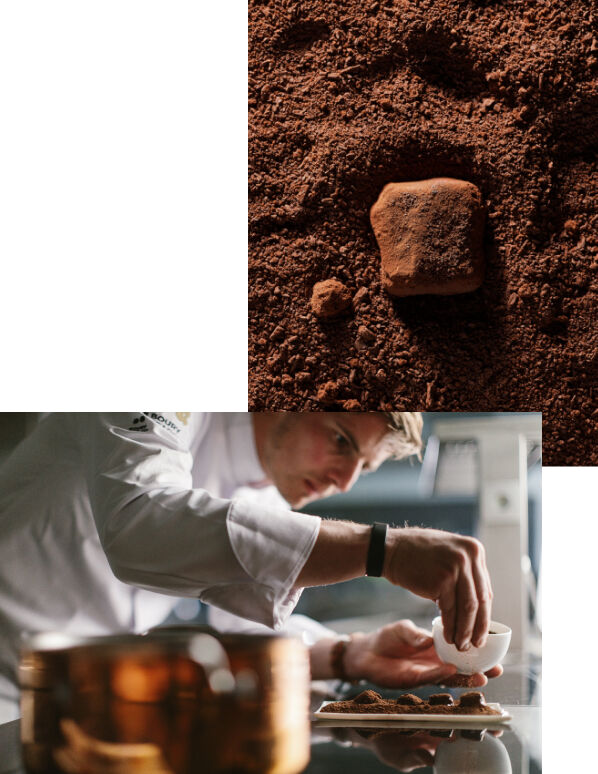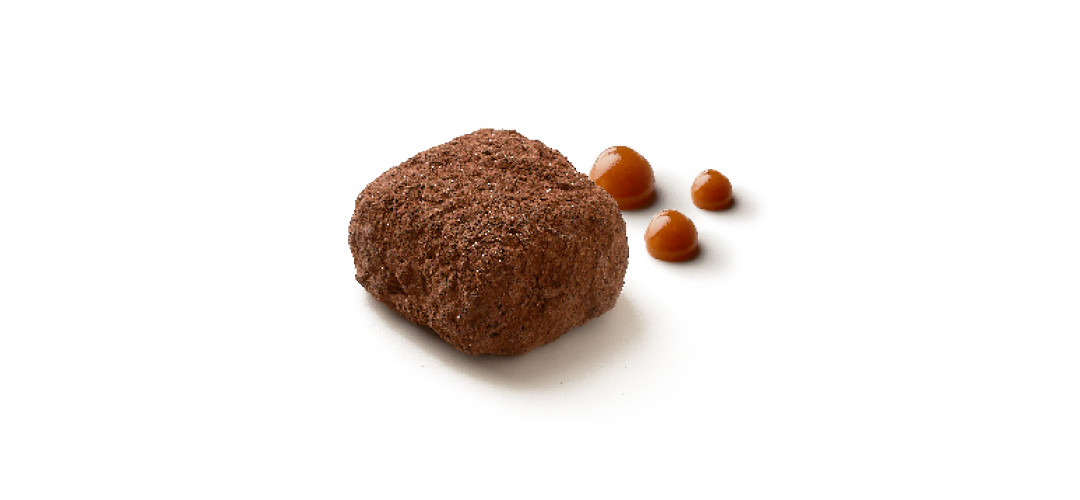 TIM BOURY - BOURY
CARAMEL & CARAMELISED CHOCOLATE
A subtle infusion of caramel vinegar to soften the bitterness of chocolate for a surprising experience of flavours.