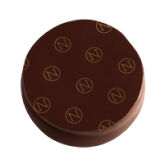 1857
GALERIE
Jean Neuhaus, a Swiss pharmacist, moves to Brussels and opens a business in the prestigious Galerie de la Reine. Beside medication, he offers his customers refined confectionery, a passion which gradually absorbs him more and more. He combines the two products in a clever way, improving the somewhat sour taste of the medicines by covering them in delicious chocolate.
The "Galerie" is named after the imposing shopping gallery in the centre of Brussels. This praline in dark chocolate has a delicious range of flavours based on a delicate ganache with caramel, finished with a fine note of Fleur de Sel from Guérande, on a thin layer of praliné.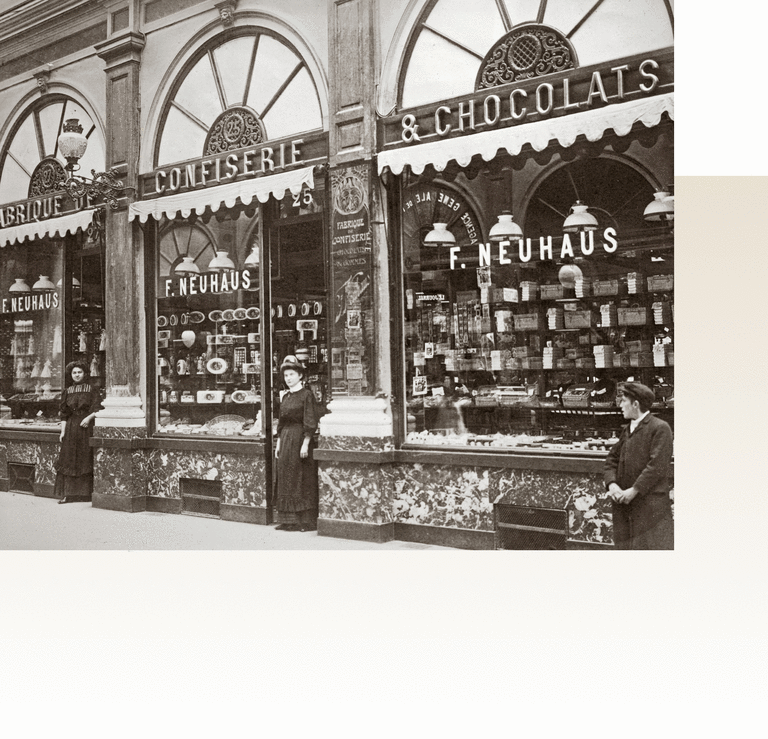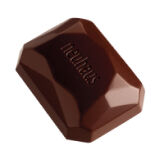 1912
JEAN
Jean Neuhaus passes his passion for confectionery and chocolate on to his grandson Jean Neuhaus Junior. Inspired by the legacy of his grandfather, he replaces the bitter medication within the chocolate with a tasty filling. The first Belgian praline is born and Jean Neuhaus Jr. creates a milestone in the history of Belgium and its most famous product.
The "Jean" is named after Jean Neuhaus Junior, inventor of the first praline. This exceptional praline has a rich flavour thanks to a ganache of 64% dark chocolate made with cocoa from Peru.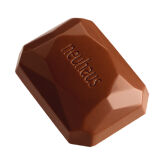 1915
LOUISE
Jean Neuhaus Jr. starts selling his pralines in paper cones, a common type of food packaging at the time. However, this paper cone does not offer sufficient protection to the treasured pralines. Louise Agostine, the wife of Jean Neuhaus Jr. inspires her husband to come up with an innovative solution: an elegant gift box, also known as the "ballotin". In 2015, the ballotin celebrated its 100th anniversary and is still the preferred packaging for Belgian pralines.
The "Louise" is named after Louise Agostini, the designer of the ballotin. This praline has a tender character with its delicious ganache made from soft milk chocolate from Java.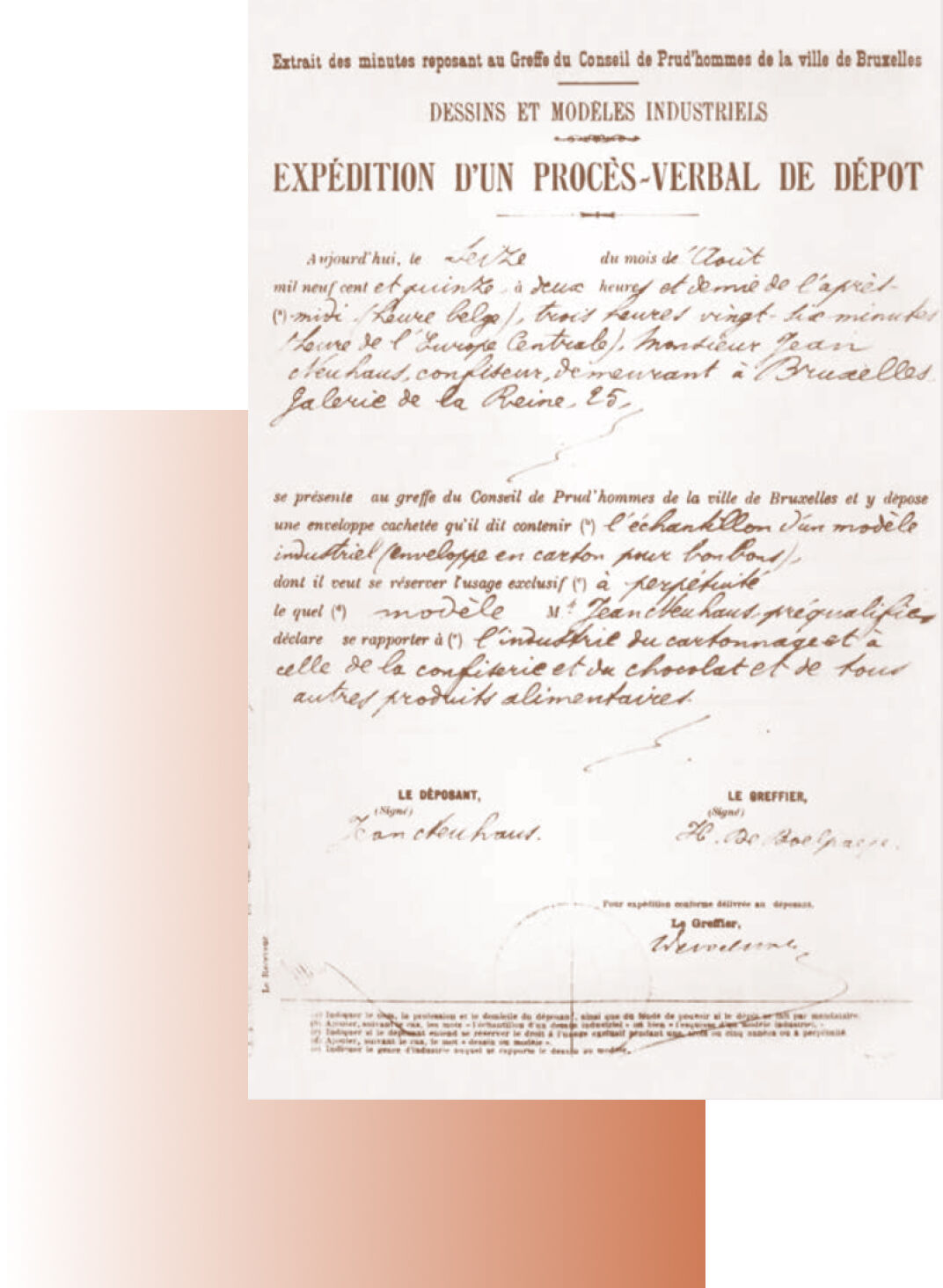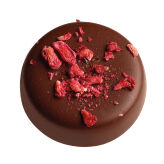 1942
Suzanne
The talents of the Neuhaus family go far beyond the creation of delicious delicacies and inventive packaging. Suzanne de Gavre-Neuhaus, daughter of Jean Neuhaus Jr. and Louise Agostini, often shines as a mezzo-soprano in the Theatre de la Monnaie in Brussels.
The "Suzanne" is a melodic fusion of an intensely dark ganache with fresh raspberries, on a layer of refined filling of praliné.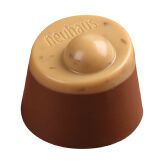 1946
Pierre
Our passion for crafting pralines is a legacy passed down from generation to generation. Pierre de Gavre, grandson of the inventor of the Belgian praline Jean Neuhaus Jr., started his career at Neuhaus in 1946 and left his mark as a Maître Chocolatier.
"Pierre" is a heartfelt tribute to Pierre de Gavre and a celebration of his love for caramel: a harmonious balance of caramelized salted butter, crunchy caramel pieces made with Isigny Sainte-Mère butter and a smooth layer of Belgian milk chocolate which enrobes the praline.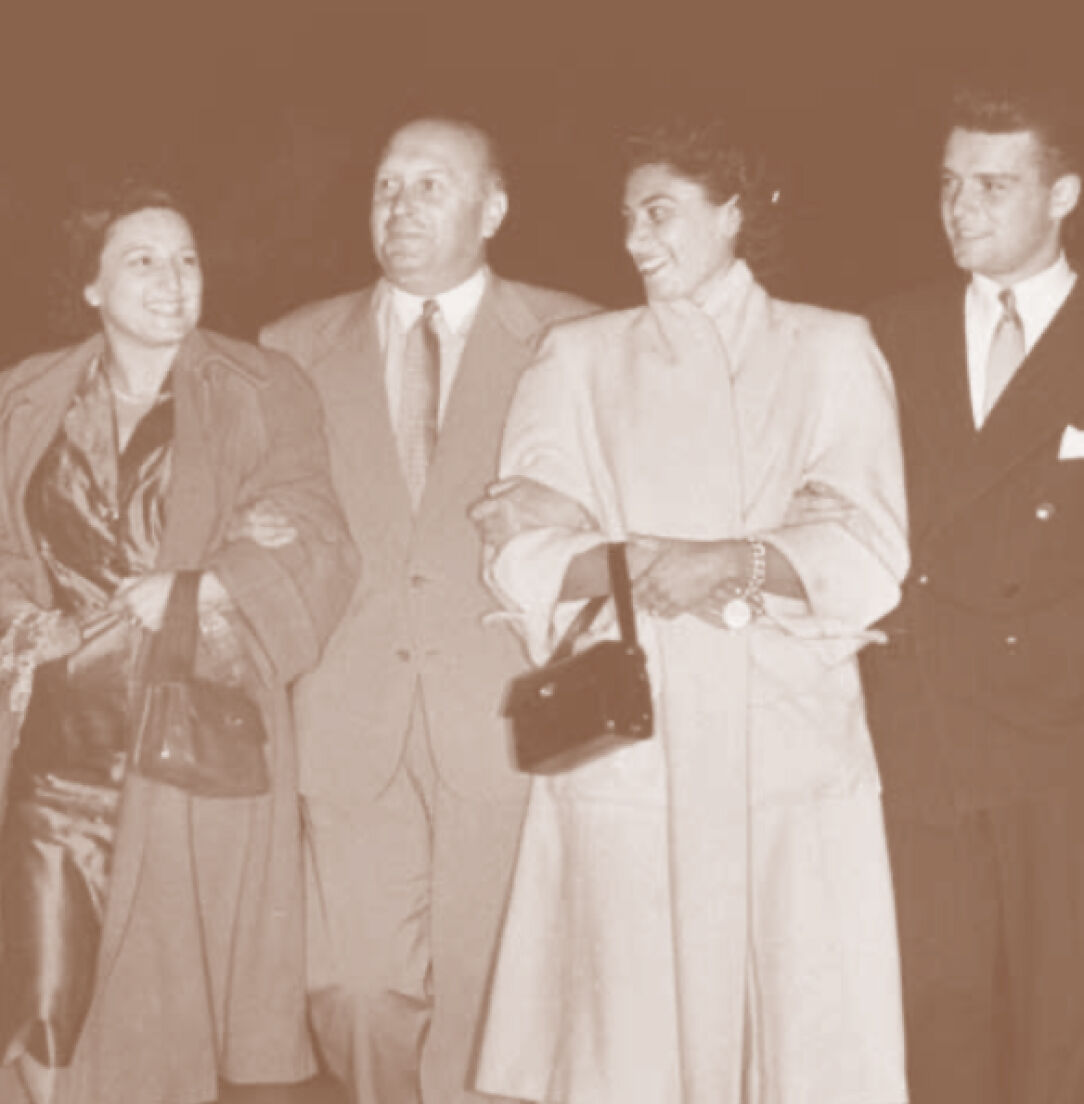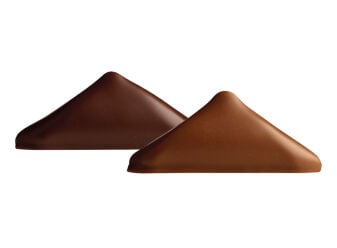 1958
Caprice & Tentation
The World Expo in Brussels provides the ideal opportunity to introduce Belgian pralines to the rest of the world. During this time, Adelson de Gavre, son-in-law of Jean Neuhaus Jr., is leading the family business. He created two revolutionary pralines for the occasion of the World Expo.
The "Caprice" and the "Tentation" are adored worldwide for their crispy, caramel-coloured nougatine shell. In the "Caprice", the nougatine shell is filled with a sensuous cream made with vanilla from Madagascar and covered with an intensely dark chocolate. The "Tentation" is filled with a characteristic ganache of coffee made from Arabica beans covered in a soft milk chocolate.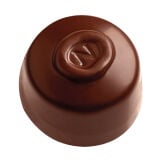 1959
ALBERT
Neuhaus has, for several decades, had a strong connection with and been recognised as a purveyor to the Belgian royal household. When Prince Albert II, later King of Belgium, marries the Italian Paola, the Maître Chocolatier creates this exclusive praline in his honour.
"Albert" has a luxurious combination of flavours combining a filling of hazelnut praliné, dark chocolate and a caramelised hazelnut from Piedmont at the heart of the praline as a nod to Paola's Italian heritage.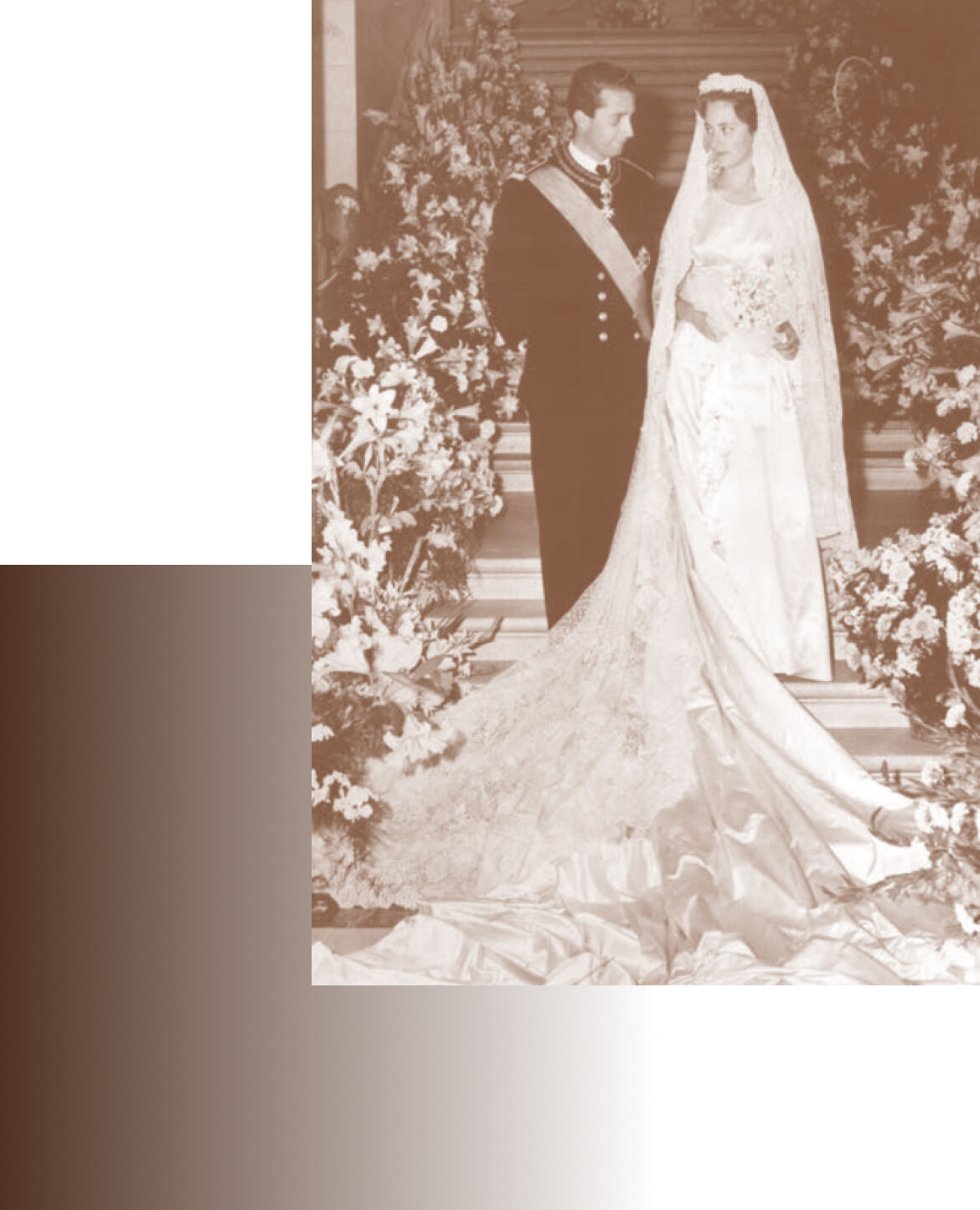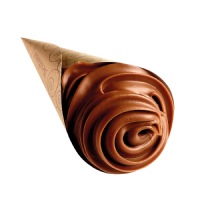 1970
Cornet Doré
Neuhaus is an entirely Belgian company and even today all pralines are made in our chocolate-studio in Brussels. A lesser known fact is that the distant roots of the Neuhaus family are Italian. When the ancestors of Jean Neuhaus immigrated to Switzerland, they translated their family name, Casanova which literally means "new house", into German to adapt to their new home. The use of Italian gianduja in his pralines is an ode of the Maître Chocolatier to the Italian origins of the Neuhaus family.
The "Cornet Doré" is a graceful golden cone filled with delicious gianduja, a famous Italian blend of hazelnuts and chocolate with a smooth, velvety texture, making the praline melt in your mouth.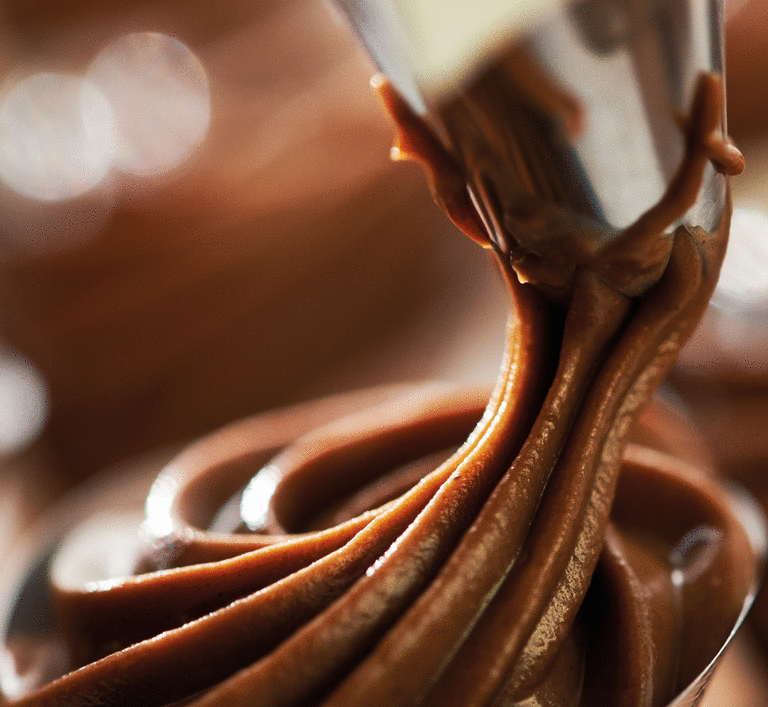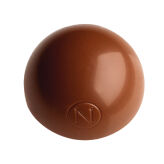 2012
DIVINE
The 100th anniversary of the praline is a new milestone in the history of Neuhaus. As the inventor of the Belgian praline, Neuhaus confirms its role as a pioneer and has created a modern-day version of its by now world-famous classics. The Maître Chocolatier delivers new combinations of flavours in modern shapes. Each of these creations would surely have pleased the late Jean Neuhaus.
The "Divine" combines the divine flavours of soft caramel and pieces of hazelnut from Piedmont.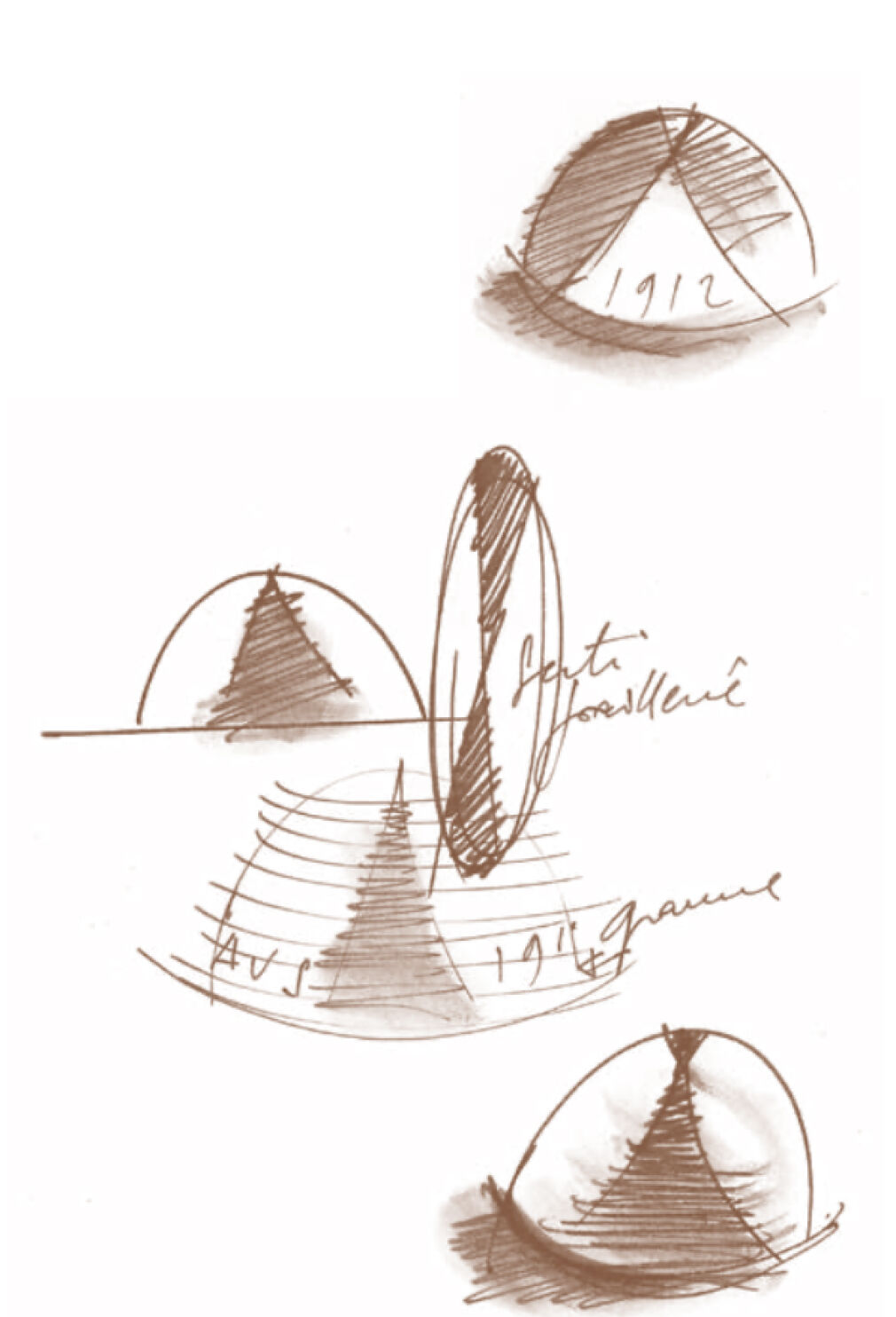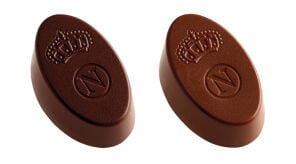 2013
Philippe & Mathilde
In 2013, Philippe and Mathilde were crowned King and Queen of Belgium. As a Belgian Royal Warrant Holder, we honored this special occasion by creating two pralines named after our Royal couple.
The milk chocolate-coated "Philippe" contains a crunchy Belgian-waffle praliné, topped with a layer of wild floral honey from Sombreffe (Belgium). "Mathilde" is filled with a crunchy praline "à l'ancienne" with the finest hazelnuts and Californian almonds, enriched by a subtle touch of hops and covered with intense dark chocolate. Hops are the female flower of the Humulus lupulus plant and these are cultivated in Poperinge, the birthplace of Queen Mathilde.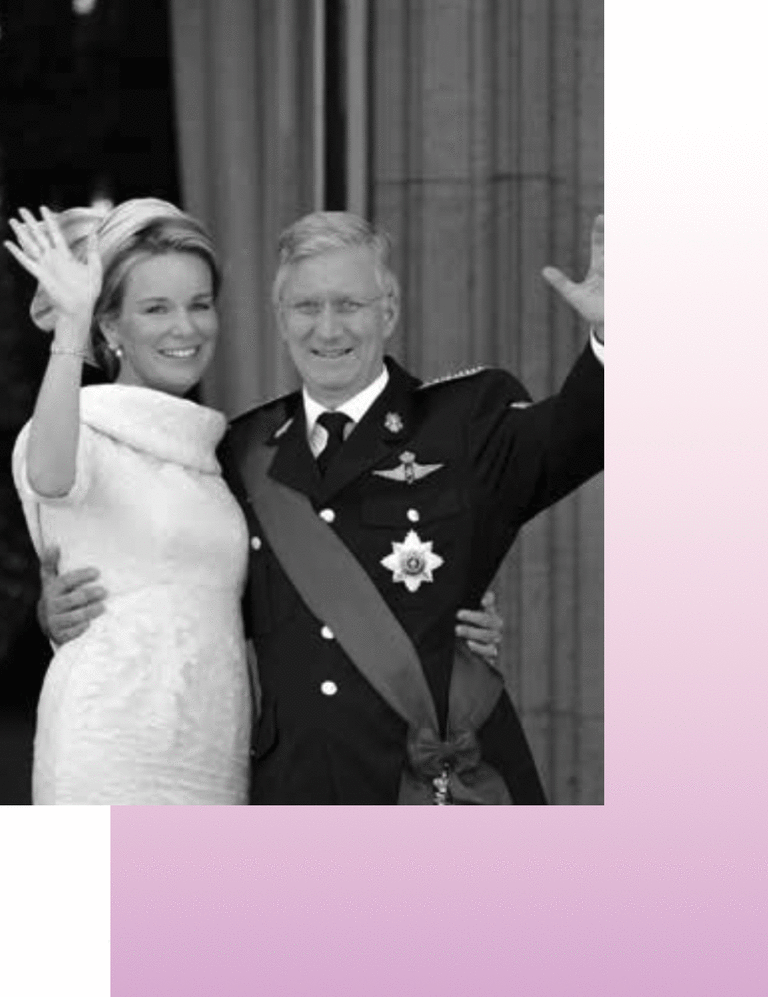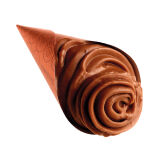 2014
Cornet Crunchy
The worldwide success of the praline Cornet Doré inspired the Maître Chocolatier to create an entire Cornet collection. This collection is a true tribute to the refined recipe of the original gianduja, a paste based on hazelnuts, chocolate and sugar, following an old Italian recipe from the 18th century.
"Cornet Crunchy" is a soft and smooth gianduja enriched with crispy pieces of hazelnut.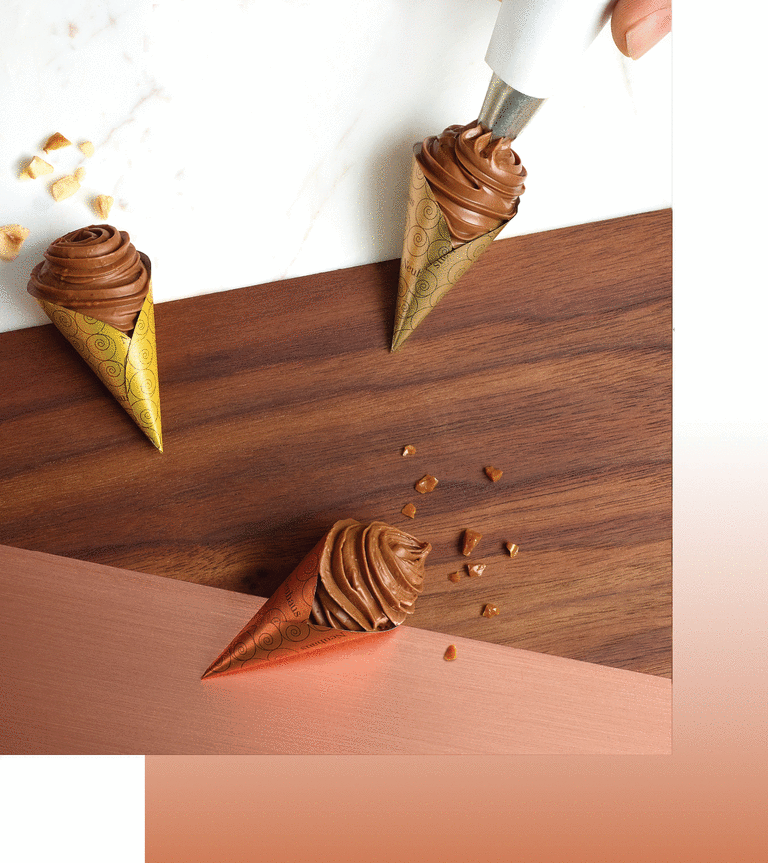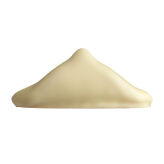 2018
EMOTION
Ever since Jean Neuhaus Jr. invented the original Belgian praline, our chocolates have always been crafted with care in Belgium. To express our love for our country, we took the perfect opportunity presented by the World Expo of 1958 in Brussels to create a special, handcrafted gift: "Caprice" and "Tentation" were born. These two icons deserve a celebration for their 60th birthday this year, so we created "Emotion".
"Emotion": a traditional nougatine handfilled with fresh cream made of 100% Arabica coffee beans, all coated in creamy white chocolate.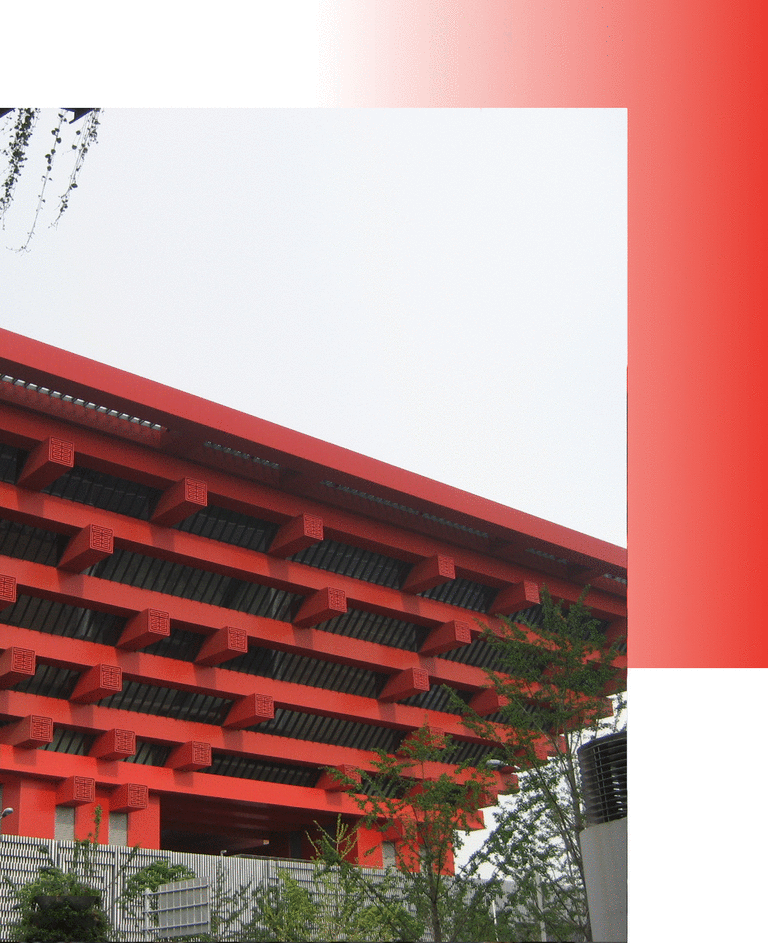 NEUHAUS HISTORY COLLECTION BOX