Beyond Chocolate Signatory
Beyond Chocolate is a partnership aimed at a sustainable Belgian chocolate industry. Partners in the initiative work together to end deforestation, promote education for future generations and provide a living income for cacao farmers. Neuhaus is a proud signatory of the Beyond Chocolate Charter, the confirmation of our strong commitment to honest chocolate.
In addition to using 100% natural ingredients and 100% sustainable cacao, our entire cacao production will be 100% traceable by 2025 and will comply with the strict norms governing people and the environment. We are further along the path to reaching this target than most other signatories, whose target date is 2030.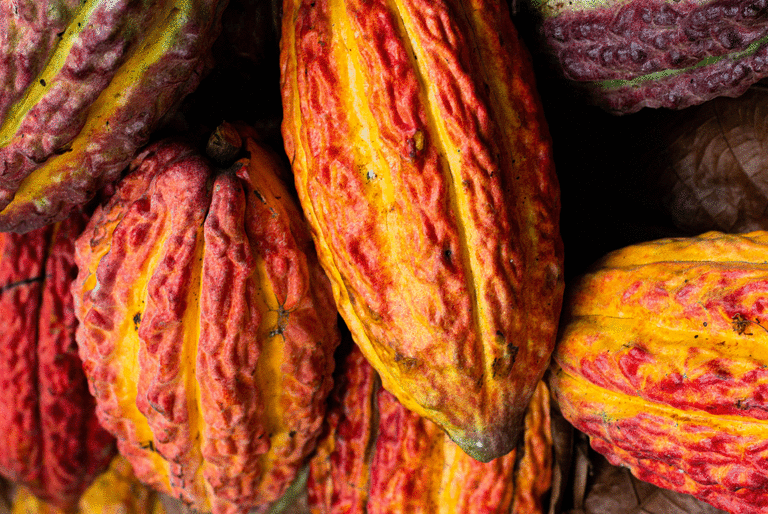 sustainable packaging
In addition to ingredients, our packaging is also a crucial central element on our path towards sustainability. We have set ourselves the goal of increasing the percentage of recycled materials used in our product packaging.
From now on, given the high ecological impact of packaging, we will only use recycled PET plastic and FSC®-labelled paper and cardboard wherever possible. Our FSC licence (FSC-N003626) allows us to inform you about this in the best possible way.
The challenge is to find environmentally friendly materials that meet the strict safety standards of the food industry.
Our switch to more sustainable packaging has already begun, but this type of transition takes time due to existing stockpiles.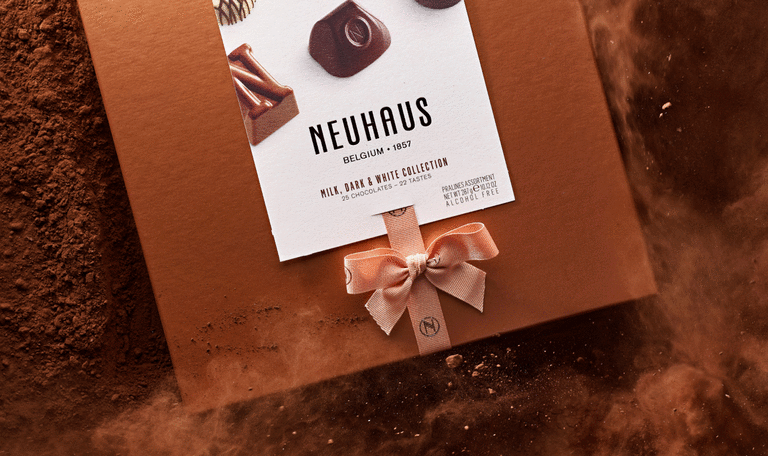 100% traceable by 2025
By working with traceable cacao, we are able to guarantee the checks needed to ensure rigorous operations on the plantations. It means that we are able to detect and combat child labour, prevent deforestation and also ensure a viable income for the farmers.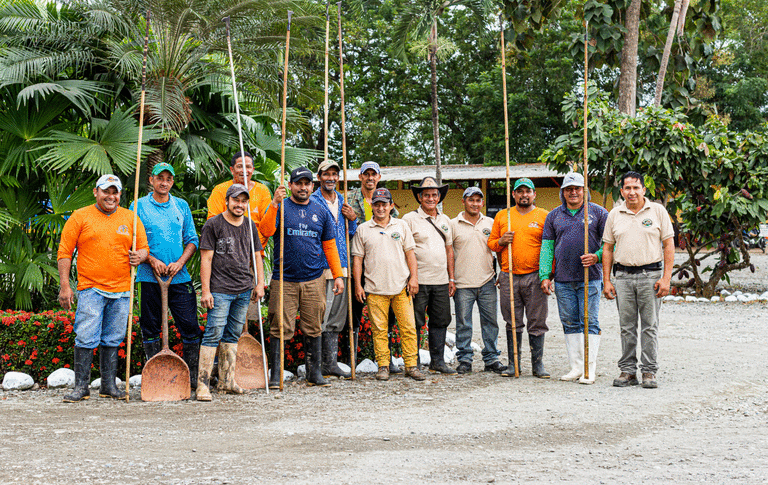 We invested in a cacao farm in Ecuador
We have invested in a cacao farm in the Guayaquil Region of Ecuador where several hundreds of acres have been dedicated to our own cacao beans. This location in South America offers the ideal conditions for growing cacao trees. The combination of the favourable climate, the perfect soil and the expertise of our local farmers guarantees the superior quality of our chocolate. The cacao farmers are true masters of the fermentation process, which releases the characteristic aromas of the cacao beans to perfection so that we can enjoy chocolate with a unique, distinctive and rich flavour.