Passion Amande
Praliné with caramelized almonds, lightly salted with "fleur de sel de Guérande" French sea salt, covered with white chocolate.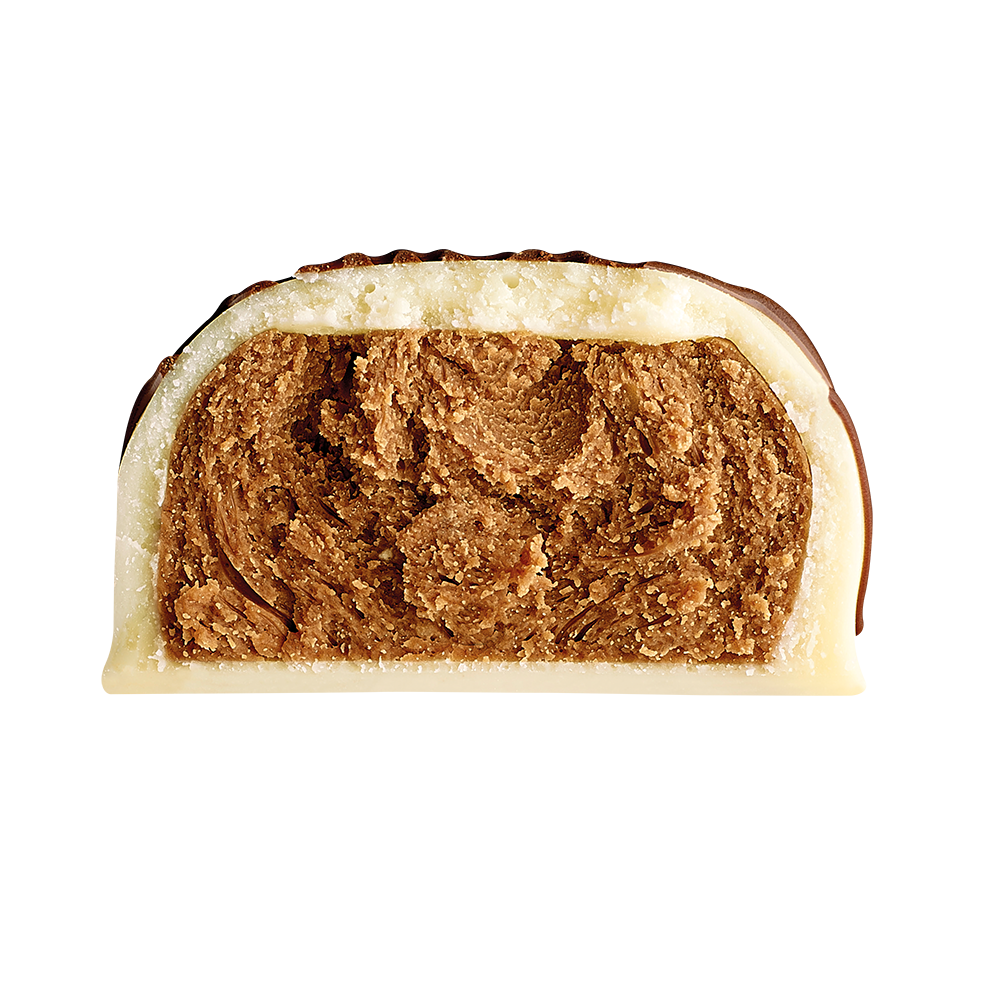 WHAT'S INSIDE?
A blissful combination of sweet white chocolate and subtly salted almonds from California. These specially selected almonds are grilled to bring out their full flavor, then caramelized and lightly salted with fleur de sel de Guérande. Our Maîtres Chocolatiers use these to craft a delicate crunchy praliné filling that lends the passion amande its wonderfully full and rounded flavor.
PRODUCTS WITH PASSION AMANDE

MADE IN BELGIUM
Ever since Jean Neuhaus Jr. invented the Belgian praline in 1912, all our chocolates have always been crafted with care in Belgium and it's our firm commitment to keep it that way.

NATURAL INGREDIENTS
Every ingredient that goes into a Neuhaus product is carefully selected and always of 100% natural origin. All Neuhaus chocolates are non-GMO and palm oil free.

HONEST CHOCOLATE
All our cacao is sustainably sourced cacao. We've invested in our own cacao farm in Ecuador to work directly with cacao farmers and ensure traceability and quality.