made in belgium
The creation of Neuhaus chocolates is carried out only in Belgium, in our atelier in Brussels. These artisans represent the soul of the House, where quality is at the heart of our approach. The common thread that unites them is the pride of working for the inventor of the Belgian praline and the feeling of belonging to Belgium, cradle of the unique know-how of chocolate.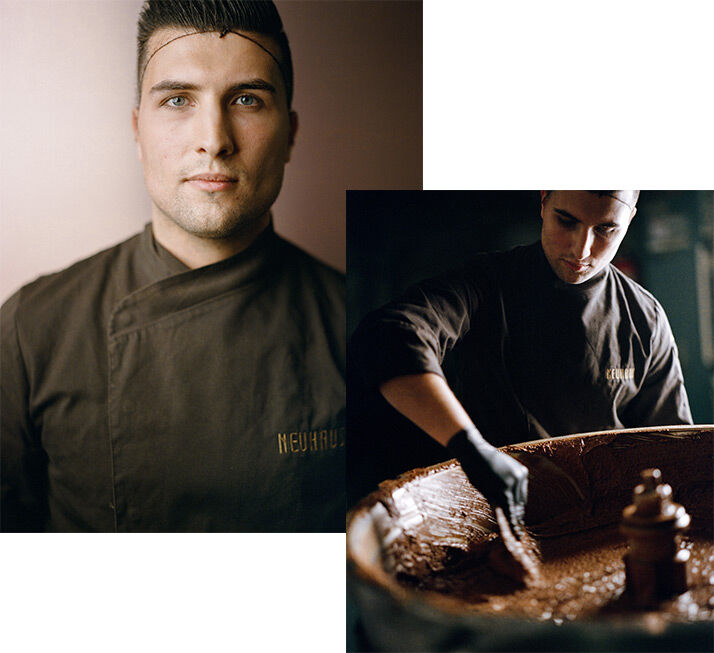 Adriano
ganache and fresh cream artisan
Adriano fell into chocolate at a very young age. His father, a baker, gave him the taste for work well done and the reward of discipline. His mother, an excellent cook, passed along her passion for good food. He often made cookies together with his family in their home. . Because cooking is above all a story of sharing, this childhood memory, engraved in his mind, animates him every day at Neuhaus. Here he is the ganache and the fresh cream expert. He ensures the tastes are balanced and with character.
Ouassima
'les irrésistibles' artisan
It is with her hands that Ouassima makes our iconic pralines each day. And it's no coincidence that she is responsible for this hand-crafted production. Ouassima evolved in different roles in the atelier, before taking care of the creation of the House's most iconic pralines: 'Les Irrésistibles'. An excellent cook, she particularly likes to concoct pastries during her free time. An irrepressible desire to delight others. Benevolence incarnated.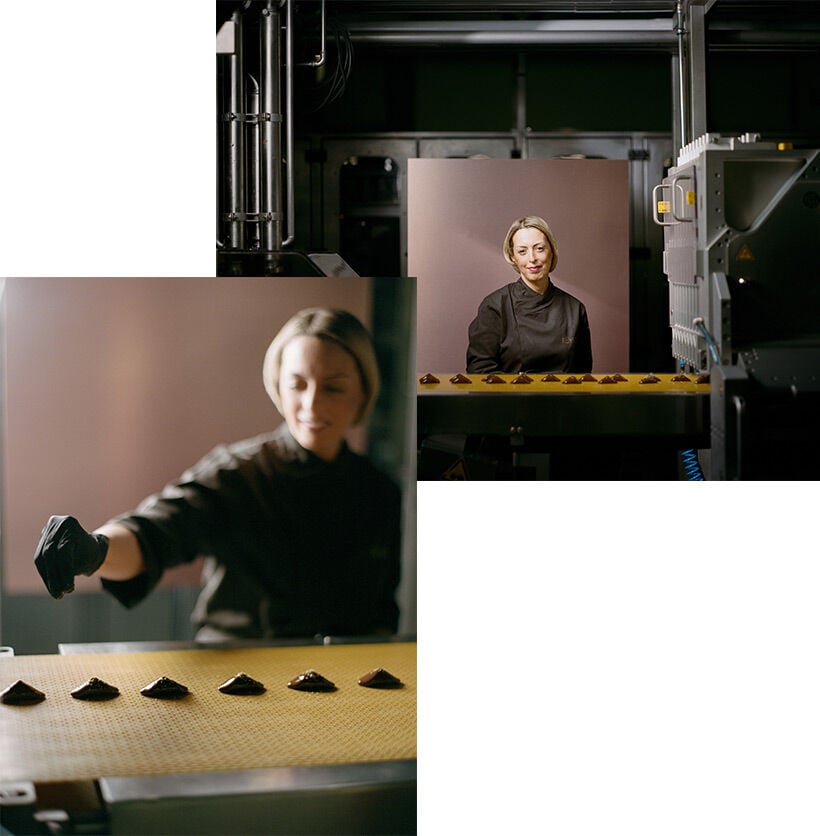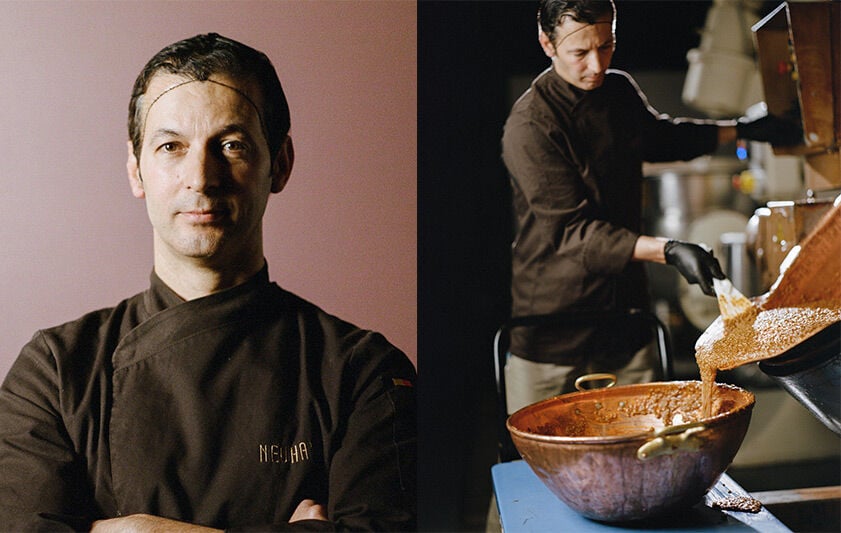 Karim
chocolatier artisan
With a perfect mastery of Neuhaus flavours, Karim is an outstanding Chocolatier Artisan. He has honed his craft and made his mark as a pastry chef for more than 25 years. A job that was inspired by his father, himself a Baker-Pastry Chef. Taste has always been a family story. And Karim continues this tradition through his know-how and excellence in the Neuhaus workshop. Chocolate holds no secrets for him, and has even become indispensable for his well-being; Its delicious scent relaxes him.
Fiorella
'les irrésistibles' artisan
Fiorella illuminates the room with her smile. She also illuminates the atelier with her precision and know-how. As part of Ouassima's team, she is proud to create 'Les Irrésistibles' each day, the iconic pralines of the House. With her delicate gesture, she carefully hand fills the delicate nougatine biscuits with a fresh cream or ganache. Her mother also works in the Neuhaus atelier, and has for more than 15 years. Because Neuhaus is often a family story, from generation to generation.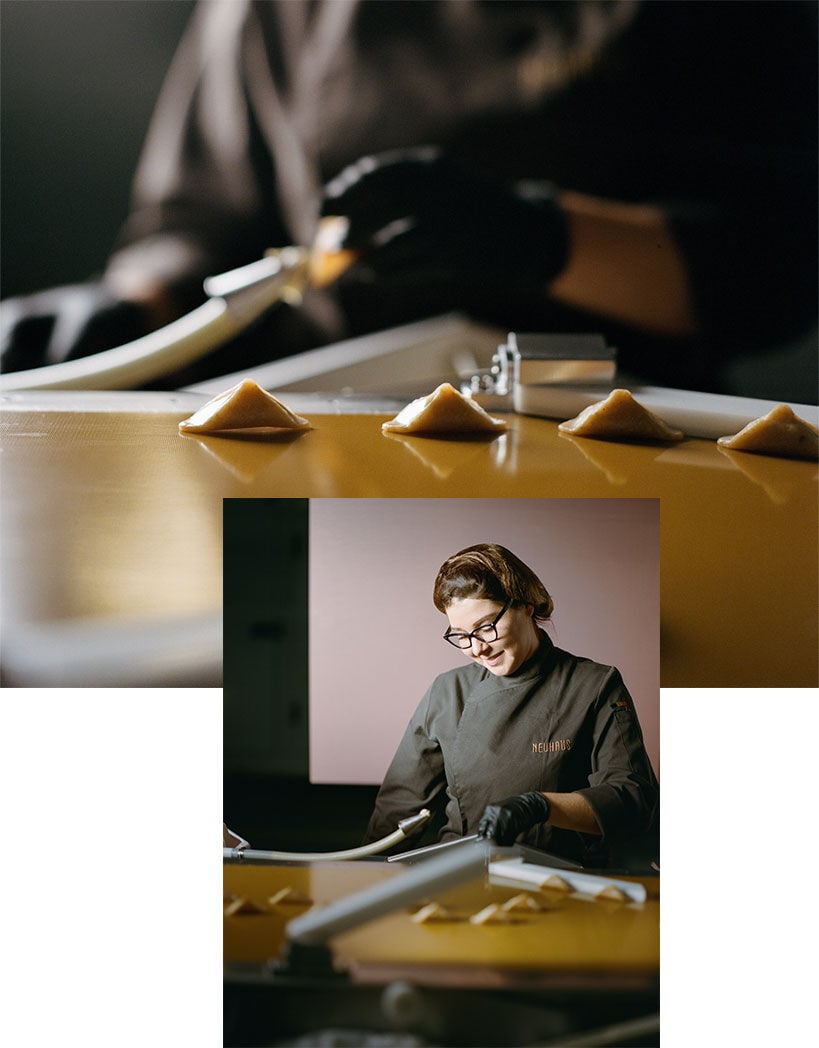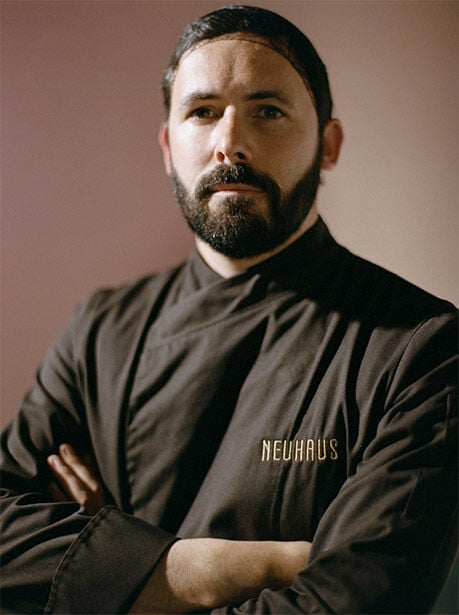 Christophe
créateur chocolatier
Christophe likes to test the notions of what is possible. For him, there are endless possibilities within chocolate. It is this state of mind and passion that makes him our Sculptor Chocolatier. Every piece he creates is unique, a small piece of him, his creativity and audacity. Trained as an engineer, his mastery of chocolate is self-taught. The perfect marriage of precision and artistry. Christophe is driven by creating surprises and eliciting emotions. Voted 'Best Artisan Chocolatier of Belgium in 2012', he always aims for excellence.
Elisabeth
'manon sucre' artisan
Elisabeth has been an integral part of the Neuhaus family since 1991. Each day she creates the beloved 'Manon Sucre' by hand. A Madagascar vanilla cream or coffee cream on nougatine, crowned with a pecan nut and hand-coated with a thin layer of vanilla sugar cream. An expertise that requires more than three weeks of training, to ensure the gesture is precise. Under her sparkling gaze hides a strong woman full of emotion.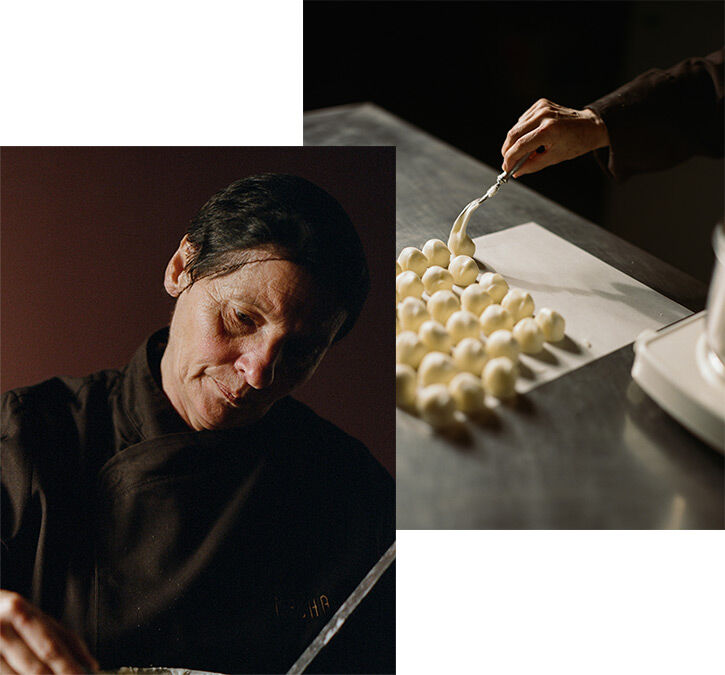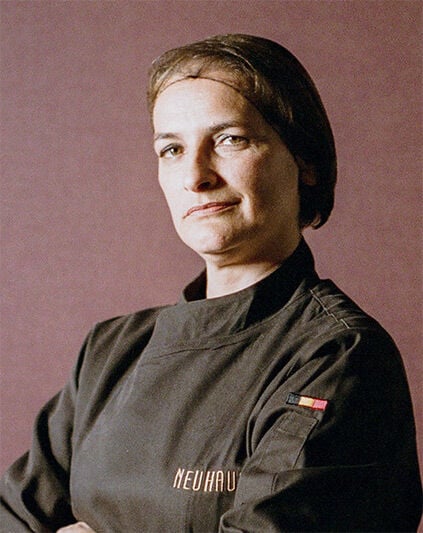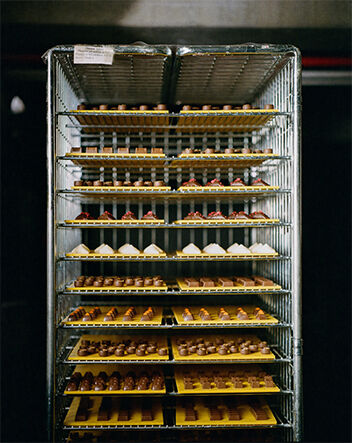 Giancinta
gifts artisan
For Giancinta, creating chocolate is also creating gifts. And for them to be perfect, she makes sure that each praline meets Neuhaus standards. The highest standards, because quality is word one at Neuhaus. She is strong, determined, and impresses with her strength of character and tireless energy. Mom, grandmother, and she takes on an extra role at night helping her husband and son in their restaurant. A whirlwind life. She wouldn't have it any other way. Her secret: always start her day at Neuhaus with a 'Manon Choco Café'.
Murphy
quality artisan
Murphy has had many lives but the passion for chocolate kept calling him. Proud to work for a product representing Belgium, Murphy applies himself every day to maintain the quality standards of the House. He ensures that each praline is as beautiful inside as outside. Meticulous in his work, he is nevertheless very creative in his spare time. From pastry, to music, to painting, everything is a source of joy and life.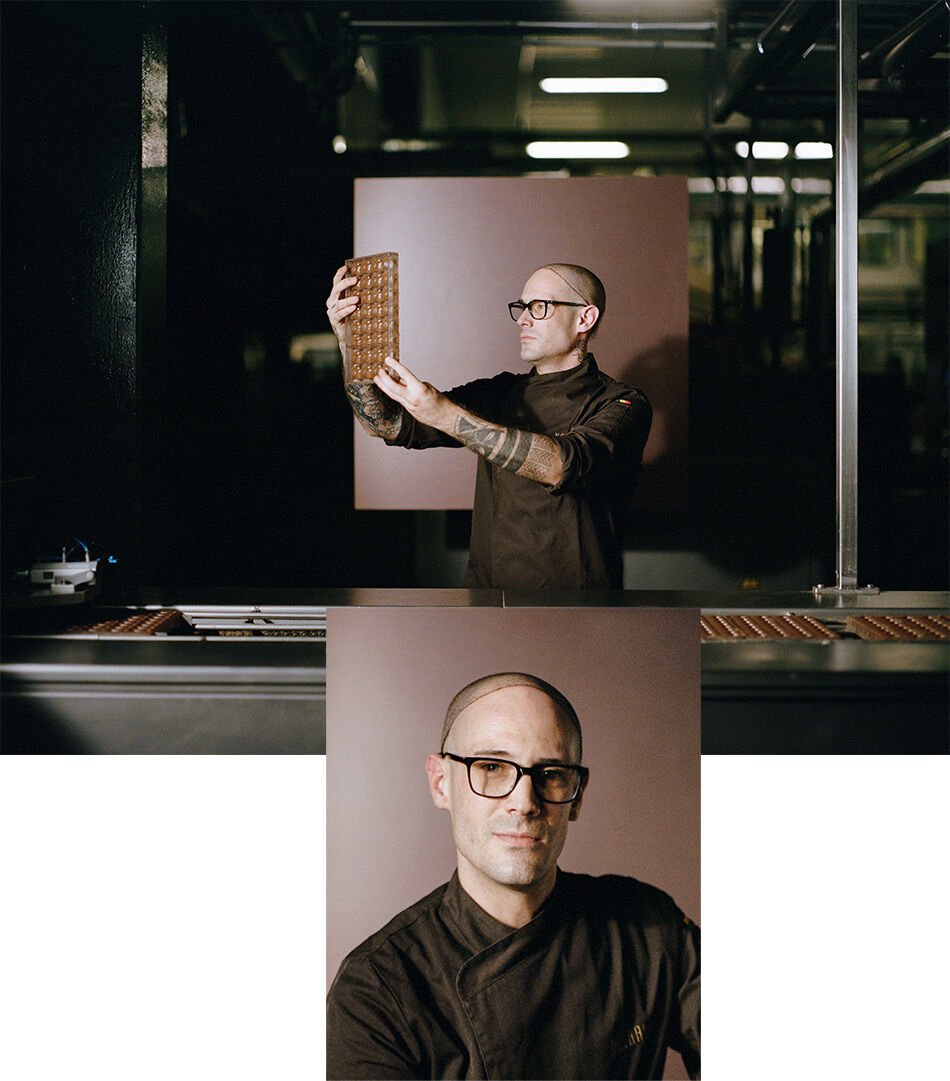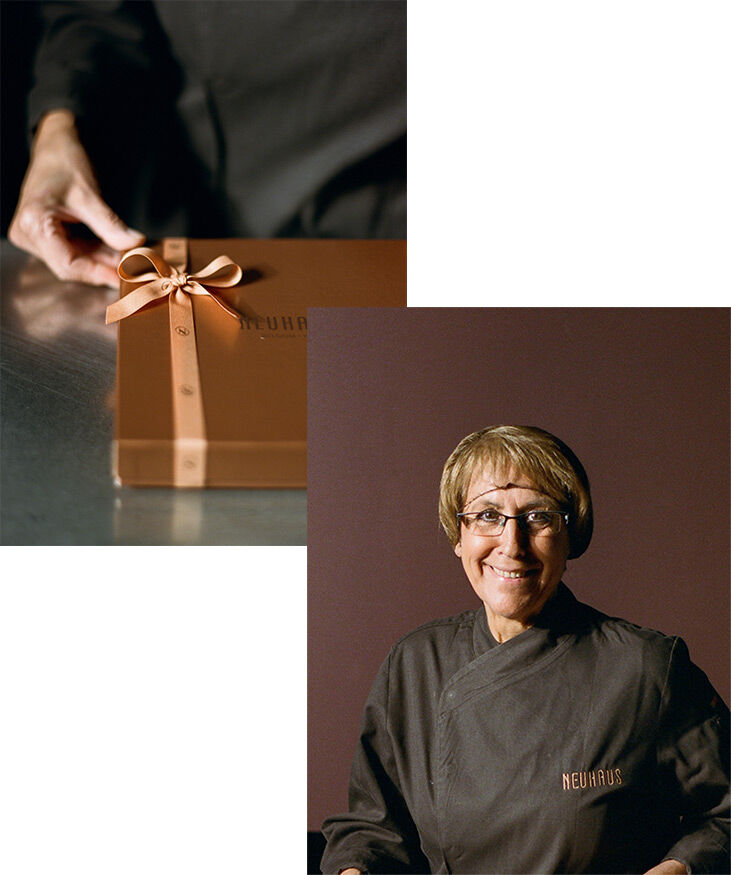 Jana
gifts artisan
Jana has been part of the Neuhaus family since 1996 and has always been committed to the well-being of her collaborators. This care she brings to others, she transmits daily in her expertise at Neuhaus. She specializes in handmade knots, one of the House's signatures. And, she ensures that all the chocolates are carefully nestled in their gift box, ready to be offered.
Now you know our people, time to discover our products