In honour of the 65th anniversary of the first Irrésistibles pralines, which were invented for the 1958 Brussels World's Fair, the Icon Collection offers the best of the legendary Irrésistibles along with new, enticing flavours that are sure to become instant icons.
Back in 1958 we created two pioneering pralines – our very first Irrésistibles – in honour of Expo 58, the prestigious world fair showcasing the latest innovations from around the globe. The two chocolates, called Caprice and Tentation, quickly became icons, setting new standards for quality and excellence. And while those legendary chocolates are still beloved today, we have never stopped innovating.
Throughout generations, we've kept pushing the boundaries of what makes a praline iconic. Today, inspired by the 65th anniversary of our legendary Irrésistibles, we complement the original collection with 3 brand new flavour combinations, that will be quick to earn their icon status.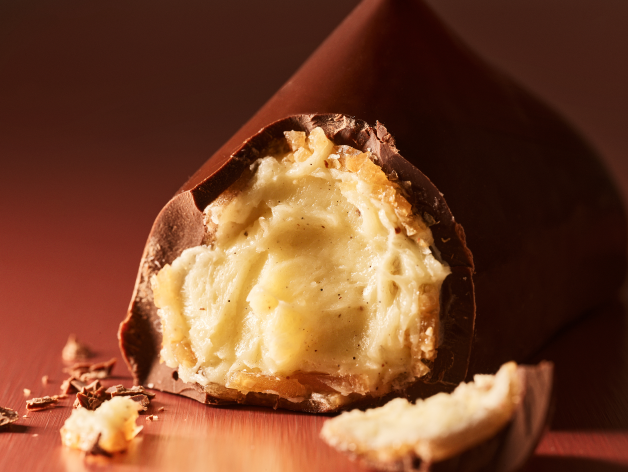 It's all about the inimitable crunchy, crackling sensation, every time you take a bite. Our Maîtres Chocolatiers still prepare the nougatine meticulously by hand in the Neuhaus atelier near Brussels. Slowly melting the sugar in copper kettles and baking the mixture in the oven, just like a cookie. You simply can't imagine our Irrésistibles any other way.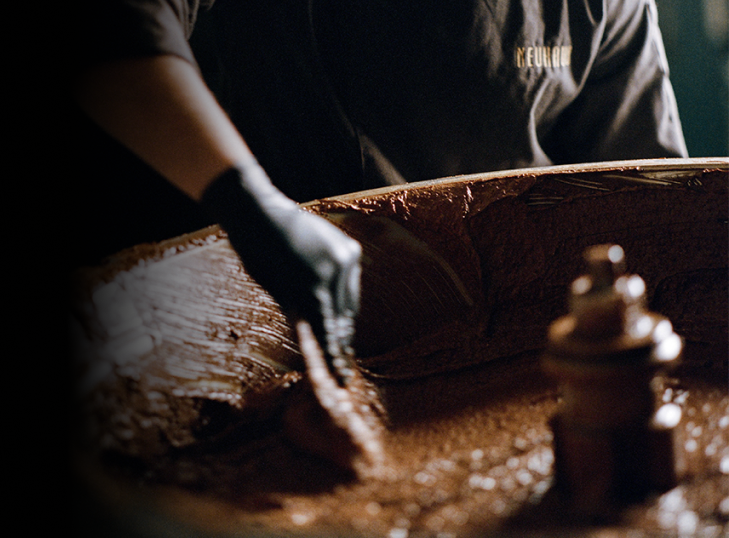 Reinventing the taste of the icons
Meet Frisson, a crunchy nougatine cookie filled with a ganache of exotic fruits, enrobed in a mouthful of dark chocolate. Start daydreaming about sun-soaked summer days - one bite at a time!
Traditional artisan nougatine
Hand-filled with a white chocolate yuzu ganache
Coated in intense Belgian dark chocolate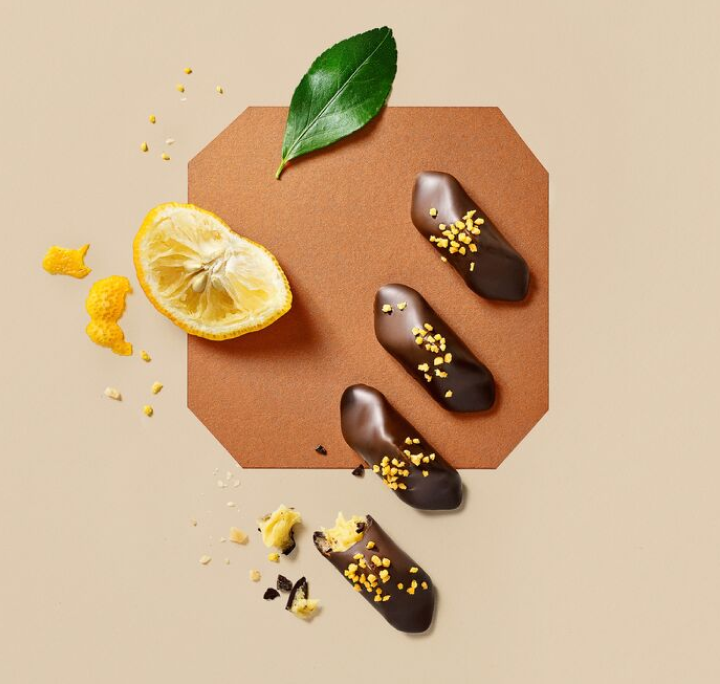 This newest flavour sensation lives up to its name by delivering a blissful tasting experience with its delightful combination of crispy quinoa and sesame nougatine biscuit, and a luscious dark chocolate ganache from Madagascar, coated in fine Belgian milk chocolate.
Crispy quinoa and sesame nougatine
Hand-filled with a 70% dark chocolate ganache from Madagascar
Coated in fine Belgian milk chocolate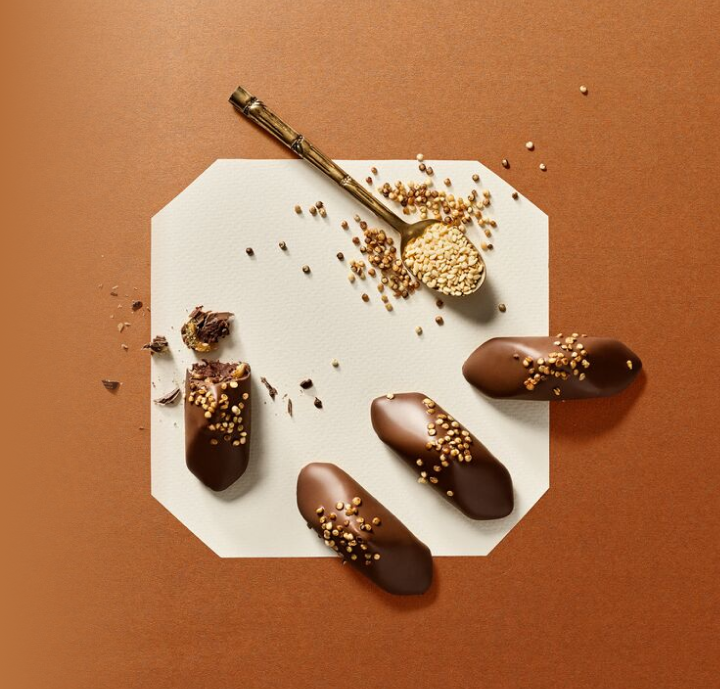 What to expect from this iconic new flavour? Visit your nearest Neuhaus boutique and let your palate enjoy this new gastronomic symphony. Eager to discover the other two flavours? Become a Neuhaus Insider and be the first to try our newest flavour creations.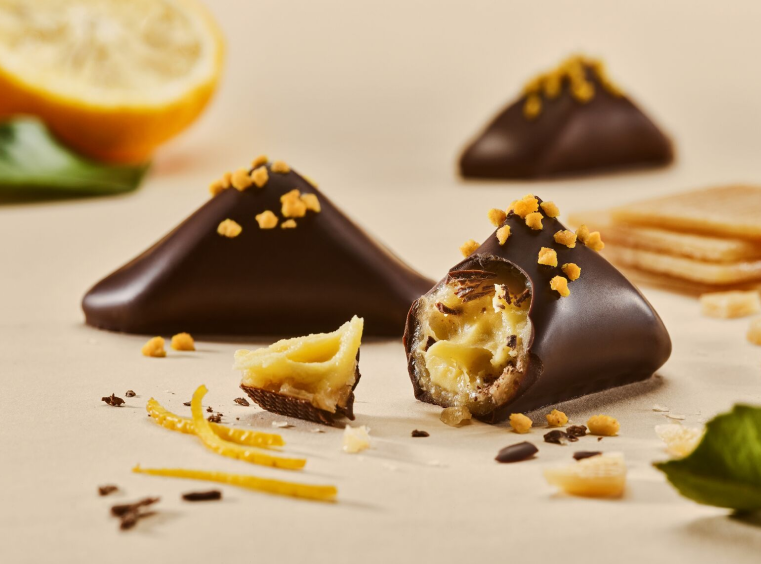 Irrésistibles recommendations
Become a Neuhaus Insider
Receive up to 10 free chocolate gifts per year
Be the first to sample our new collections & receive delicious chocolate tips
Neuhaus uses your personal information as described in our Privacy Policy