4 INNOVATIVE PRALINES
TO COMBINE WITH A GLASS OF CHAMPAGNE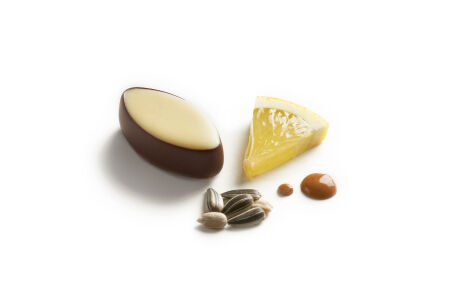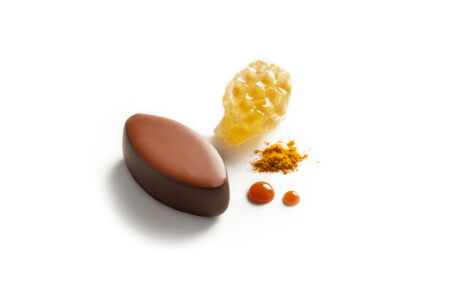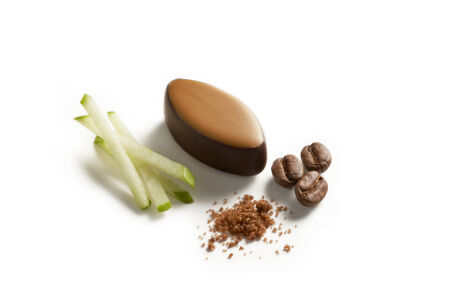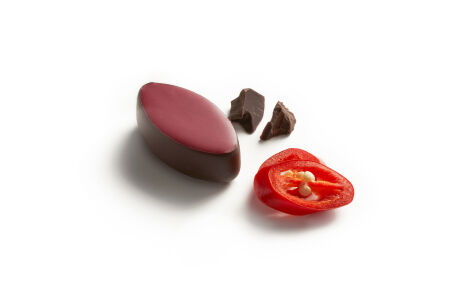 A COLLABORATION BETWEEN OUR MAÎTRES CHOCOLATIERS AND CHAMPAGNE EXPERTS
To ensure flavours that complement and enhance each other, our Maîtres Chocolatiers teamed up with the Belgian Gault&Millau Sommelier of the Year Yanick Dehandschutter. This sparkling collaboration results in four exquisite multi-layered pralines that pair perfectly with a glass of champagne. Each praline variety has its own character and flavour profile to go with (extra-) brut, demi-sec, rosé and vintage champagne. In the tasting guide we have included several champagne tips from our experts for every praline so as to create the best possible match. The Pairing Collection - Sparkling Edition Box is the perfect gift to put on the Christmas wish list for both chocolate lovers and champagne connoisseurs alike.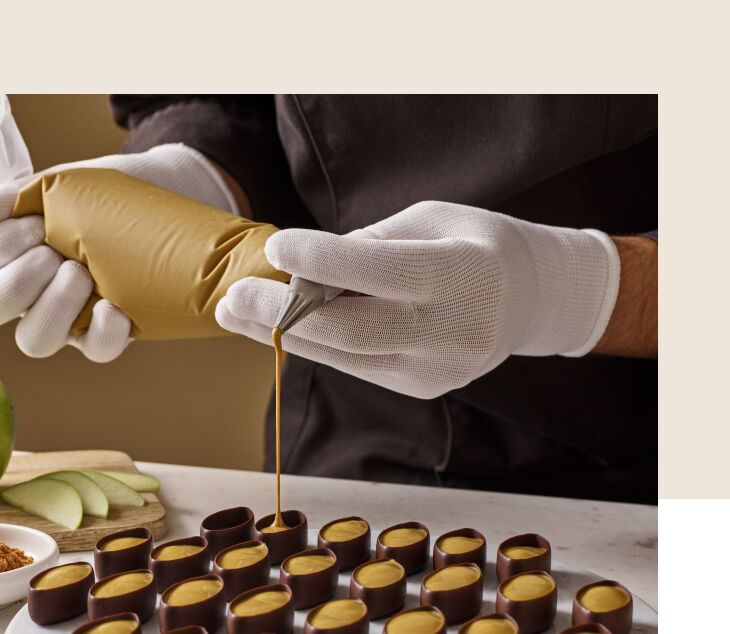 YANICK DEHANDSCHUTTER
SOMMELIER OF THE YEAR (2018)
Gastronomy, wine and champagne hold no secrets for Dehandschutter. He grew up in his parents' restaurant, Sir Kwinten in Lennik, that he runs today together with chef Glenn Verhasselt. The restaurant was awarded its first Michelin star in 2020. Exceptional wine and champagne pairings are Sir Kwinten's strength. He was also awarded Sommelier of the Year by Gault&Millau in 2018.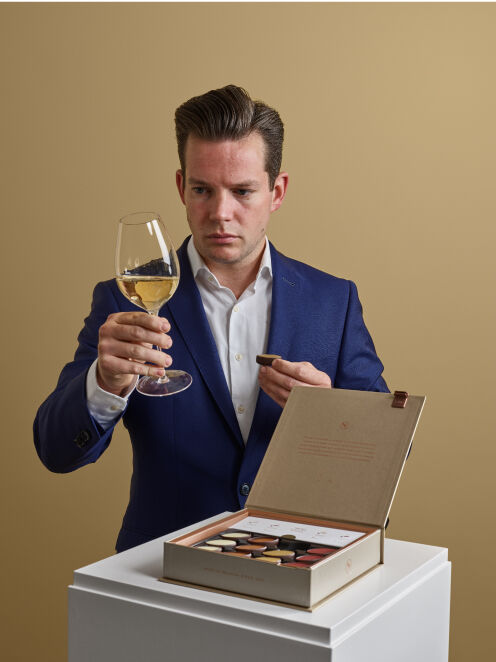 The prestigious champagne of this house has a distinct character and individuality: the ideal match for Neuhaus chocolates! The Bollinger Special Cuvée will be on sale in the Neuhaus boutiques together with the Pairing Collection.

The collaboration between Gault&Millau and Neuhaus on the Pairing Collection - Sparkling Edition is the newest in a longstanding relationship. This partnership was built on our shared passion for gastronomy and craftsmanship, a passion which is also at the core of this sparkling collection.