HANDCRAFTED NOUGATINE
Making the perfect nougatine not only requires premium ingredients but also the necessary know-how.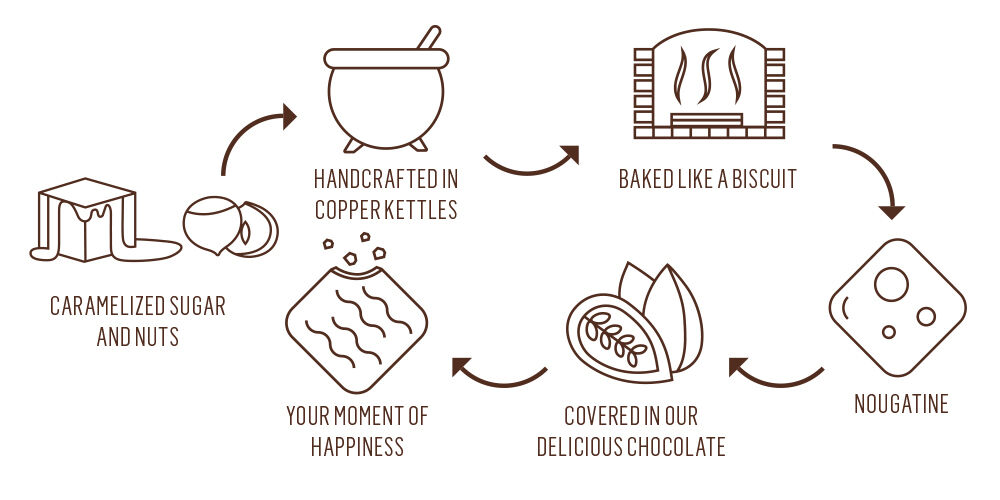 THE PERFECT NOUGATINE, COURTESY OF NEUHAUS
Our Maîtres Chocolatiers carefully select the very best ingredients and prepare the nougatine by hand in our Neuhaus atelier near Brussels, following the traditional recipe that has been in the company for many years. This includes slowly melting the sugar in copper kettles and baking the mixture in the oven, just like a biscuit.
BELGIAN ROYAL WARRANT HOLDER
As you may know, nougatine is a key ingredient in one of our most iconic chocolates. You simply can't imagine our Irrésistibles without. It's all in that inimitable crunchy, crackling sensation every time you take a bite.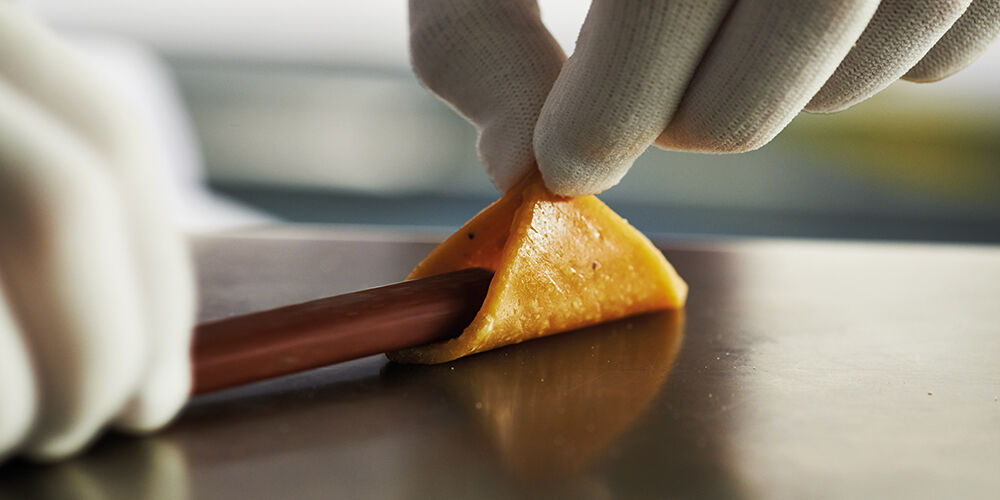 Back in 1958 we created two pioneering pralines – our very first Irrésistibles – in honor of Expo 58, the prestigious world fair showcasing the latest innovations from around the globe. The two chocolates, called Caprice and Tentation, quickly became icons, setting new standards for quality and excellence. And while those legendary chocolates are still beloved today, we have never stopped innovating.
Throughout generations, we've kept pushing the boundaries of what makes a praline iconic. Today, inspired by the 65th anniversary of our legendary Irrésistibles, we complement the original collection with 3 brand new flavor combinations, that will be quick to earn their icon status.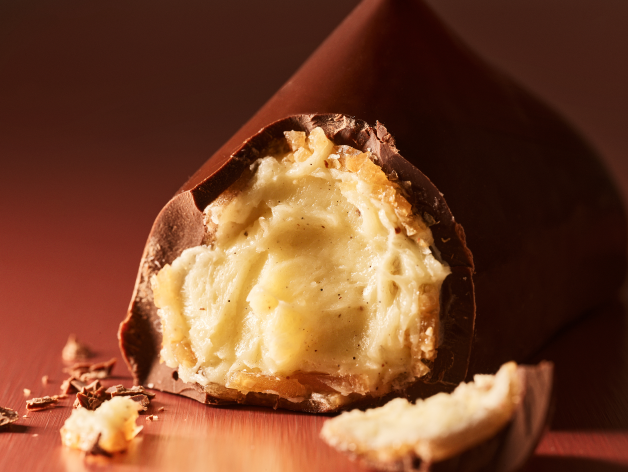 thins
Our handcrafted nougatine plays a prominent role in our Thins range as well. Flavored with the finest sea salt, pistachio, coconut or Dandoy speculoos, added during the melting process, these ultrafine layers of nougatine are dipped in rich Belgian chocolate. You will find the result just perfect for those relaxing moments you allow yourself during the day.