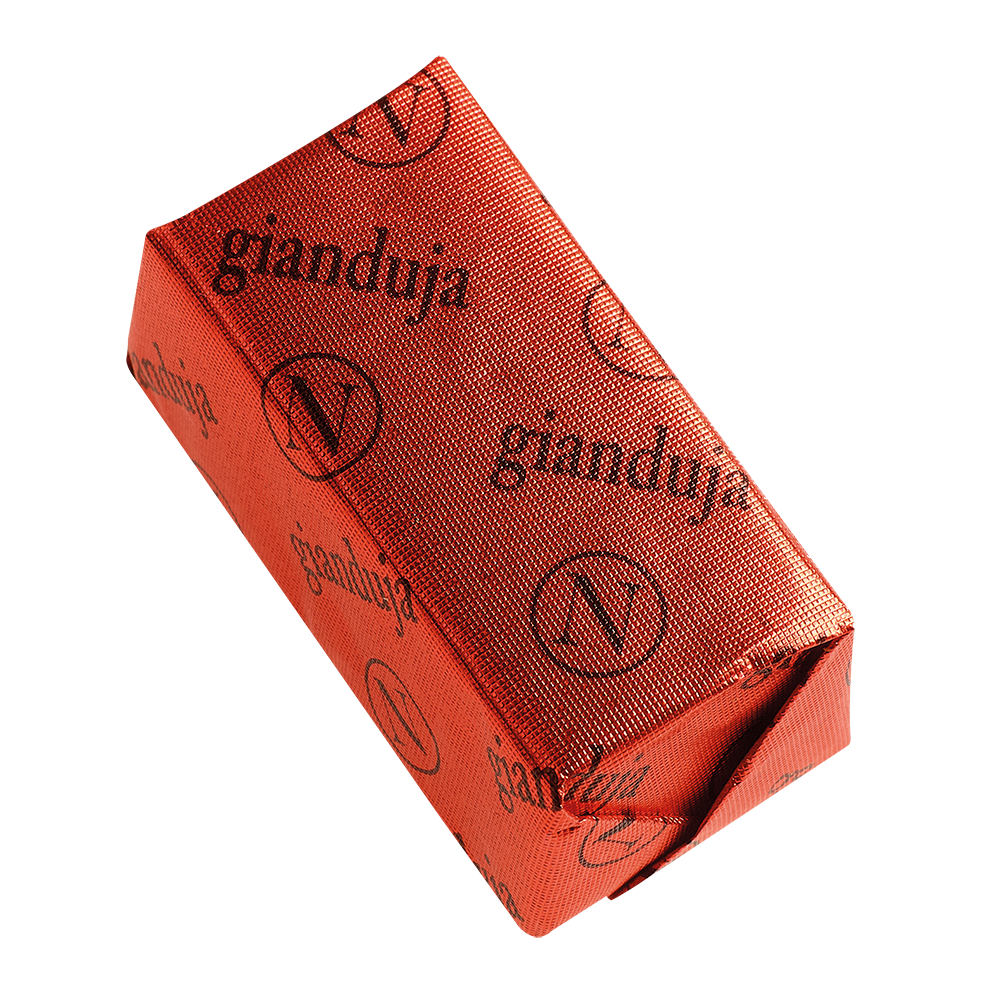 bloc gianduja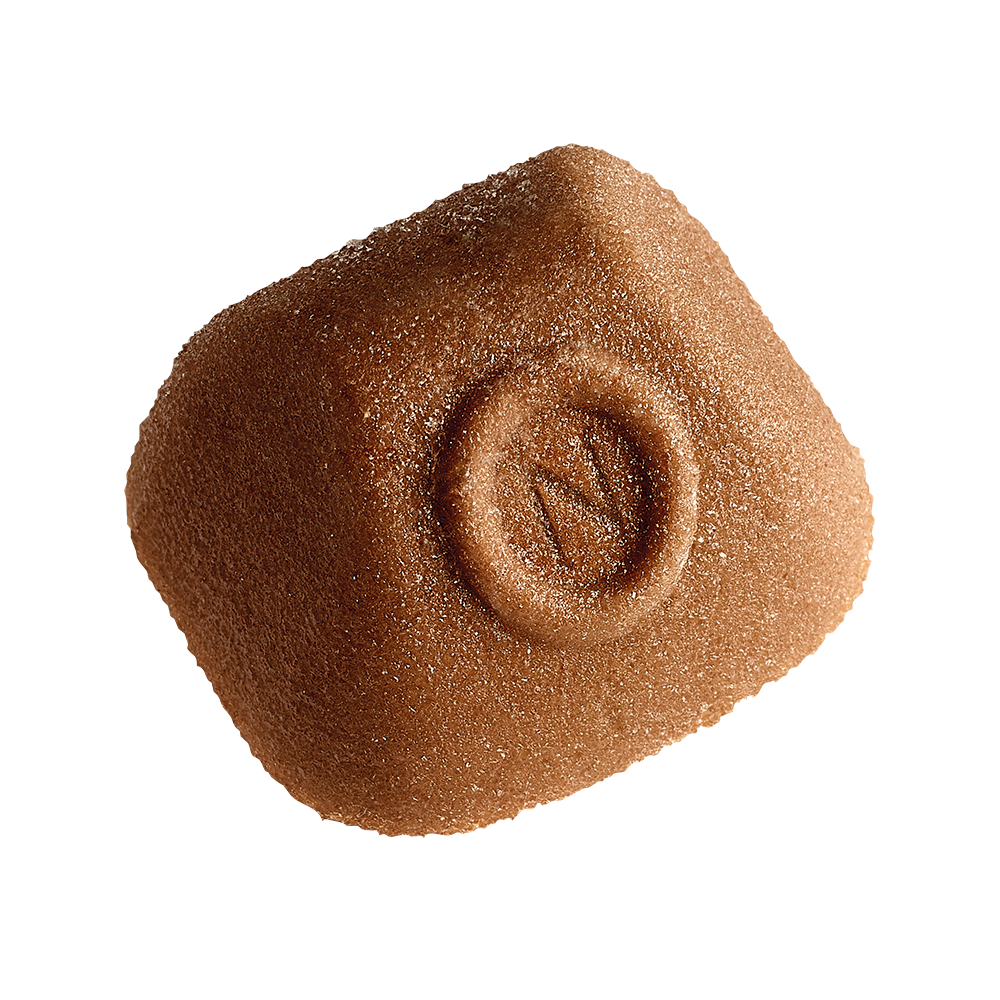 Astrid
Gianduja coated with sugar glaze.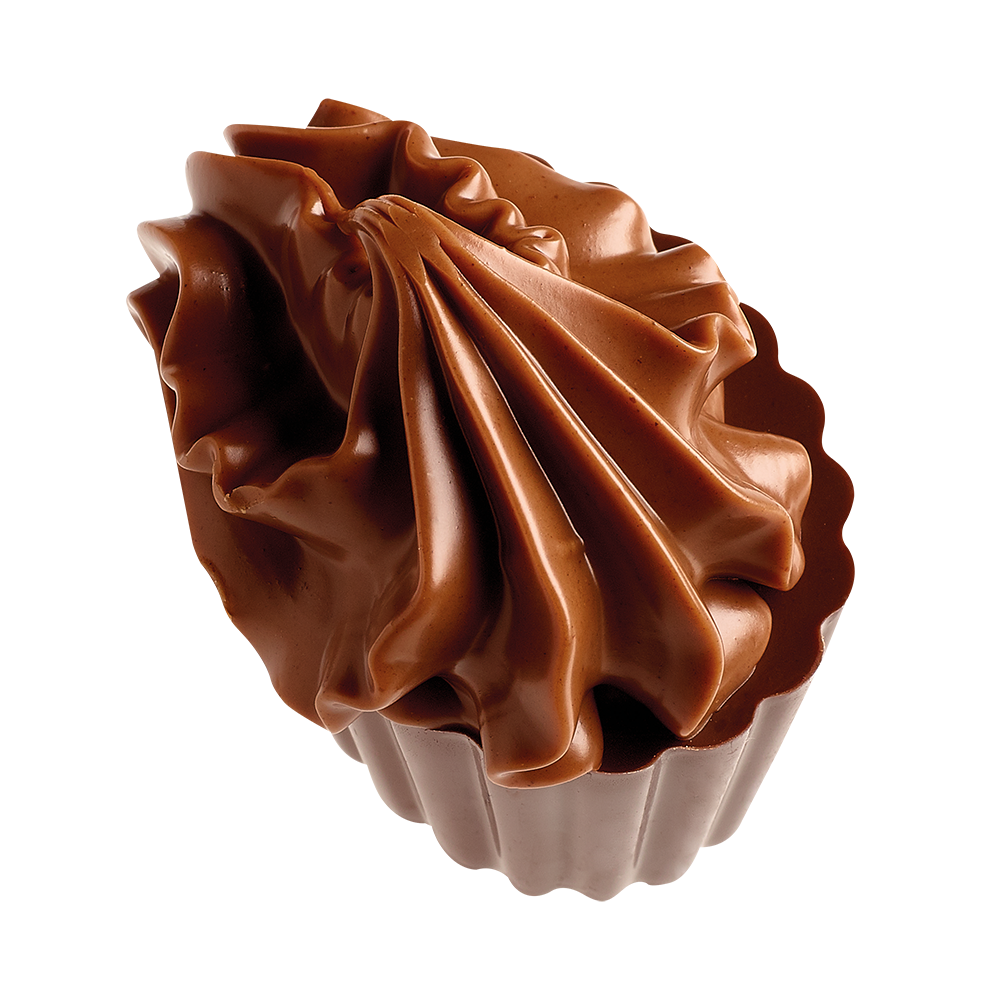 Pagode
Coffee ganache and gianduja.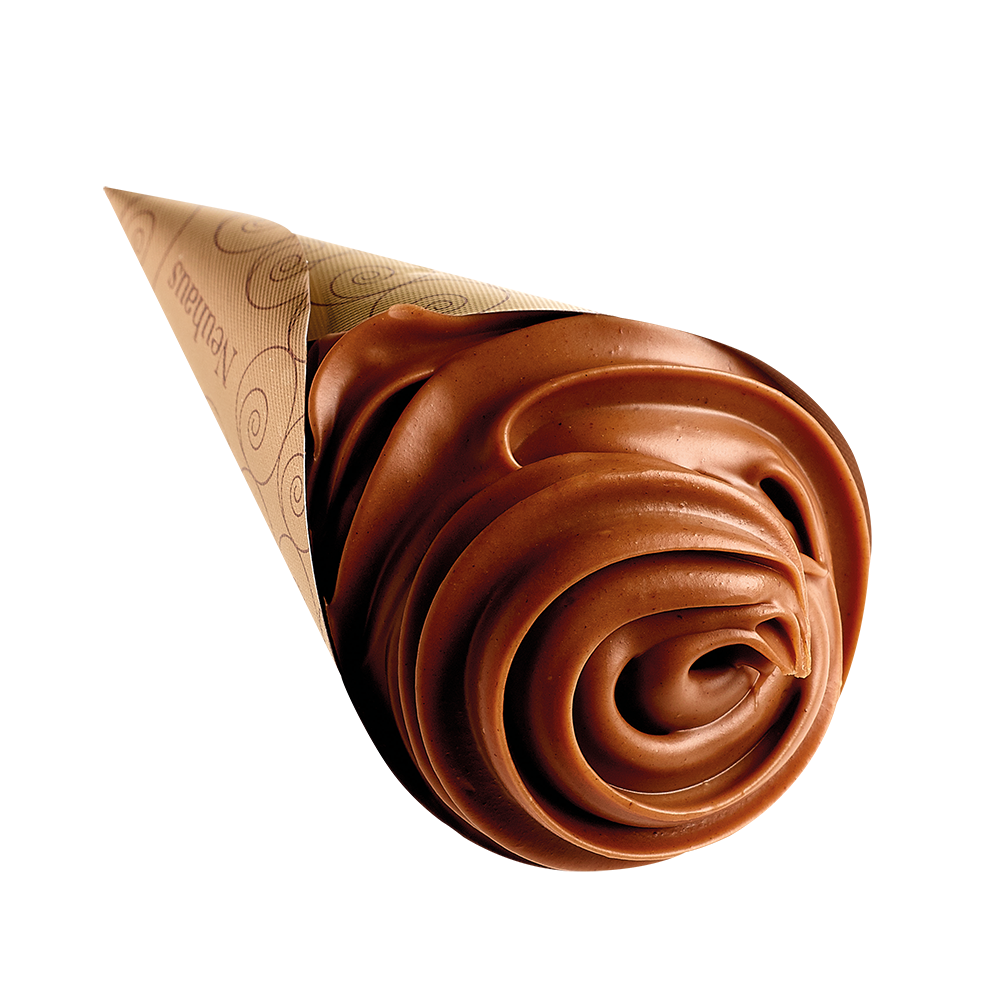 Cornet Doré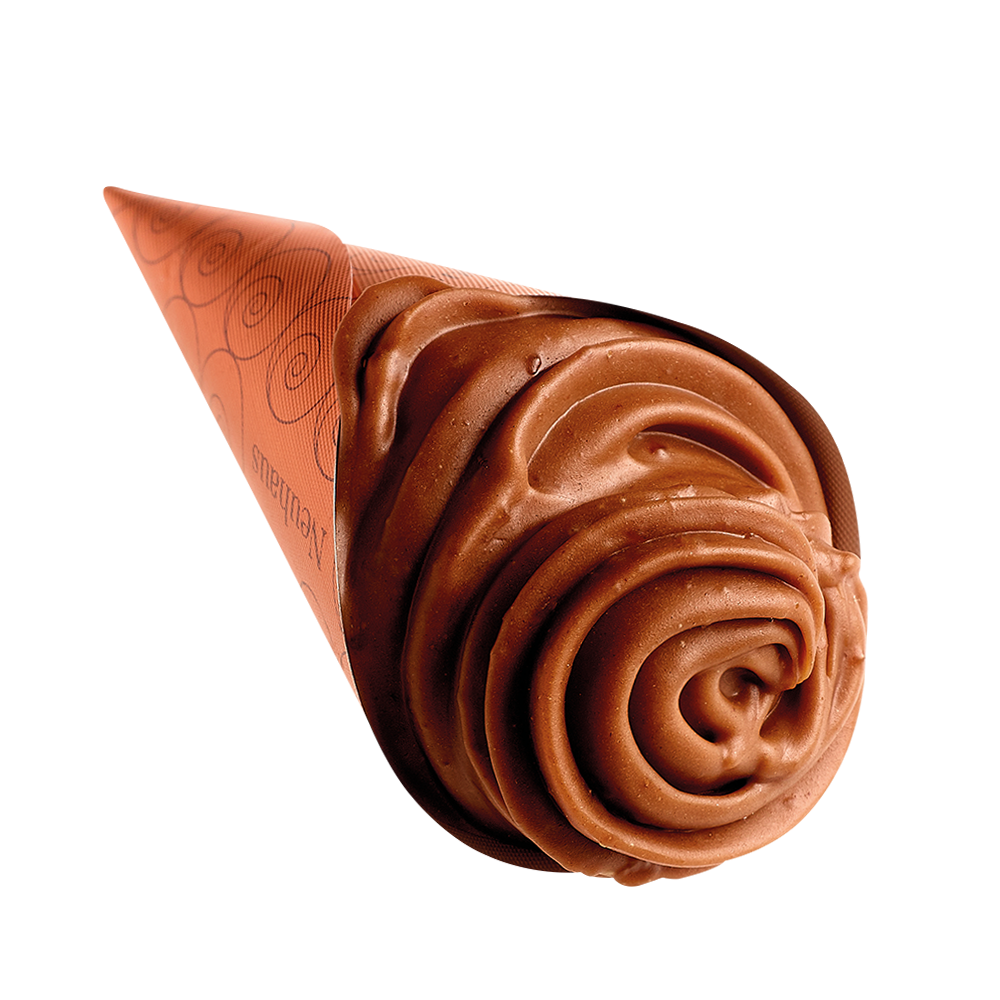 Cornet Fondant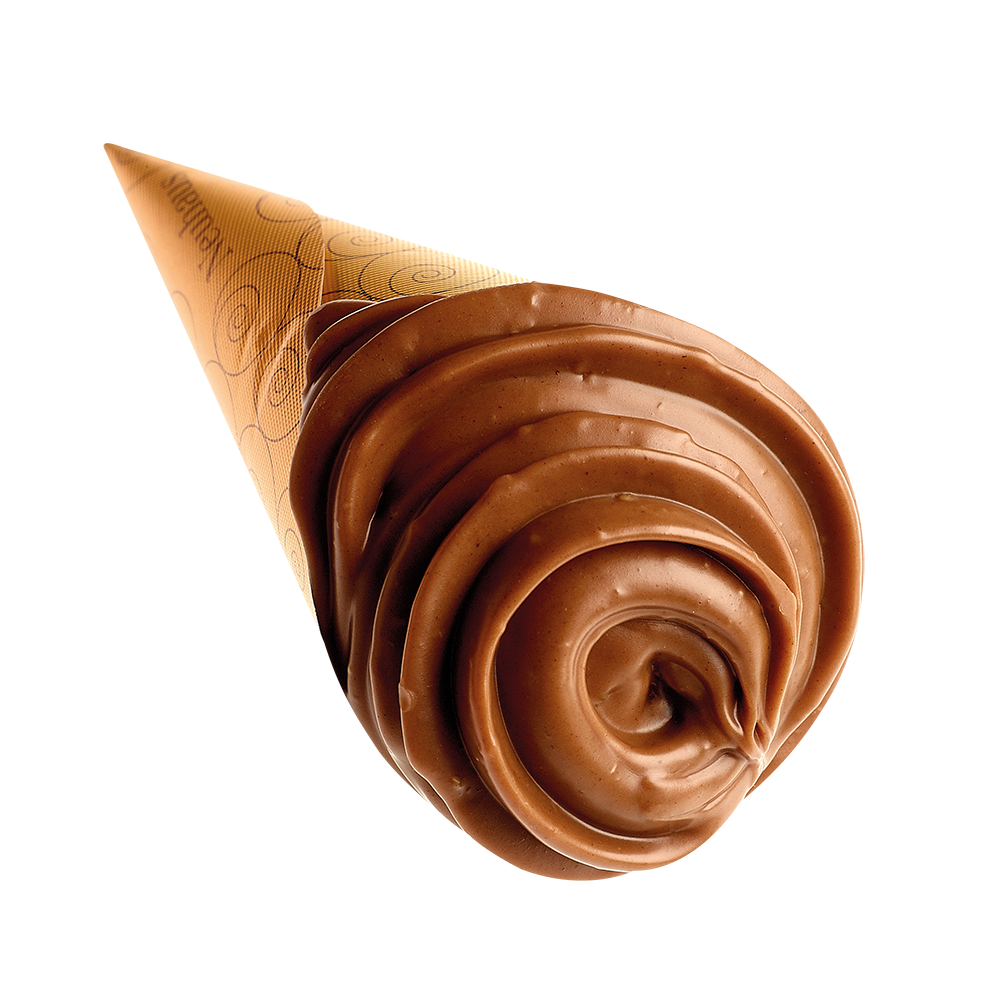 Cornet Noisettes
Hazelnut gianduja with pieces of hazelnut.
Diamant
Gianduja with caramelized hazelnuts.
The origins
Gianduja is a mixture of chocolate and nuts (in our case hazelnuts) where in 100 gram of the finished product minimum 15 g and maximum 40 g nuts are used.
Gianduja is originally Italian and first made in 1865. Before gianduja had any connection to chocolate, it was the name of a famous mask and character of the Italian Commedia dell'Arte, a popular form of theater in Italy. In 1861, after rationing of cocoa during the turbulent years following the Napoleonic wars, the Italian government increased import taxes on certain goods including cocoa beans, threatening the livelihoods of many Italian chocolatiers.
Legend has it that the ever-resourceful Pierre Paul Caffarel (the founder of Caffarel chocolates), began to try recipes with a higher proportion of local ingredients to reduce the cocoa content in chocolates without affecting the flavor. One of these ingredients was the famous Piemont hazelnuts. The resulting confection was named "gianduja" after the well-known character.
We can speak of gianduja when the chocolate contains at least 20% hazelnut. Otherwise we speak of praliné, not gianduja.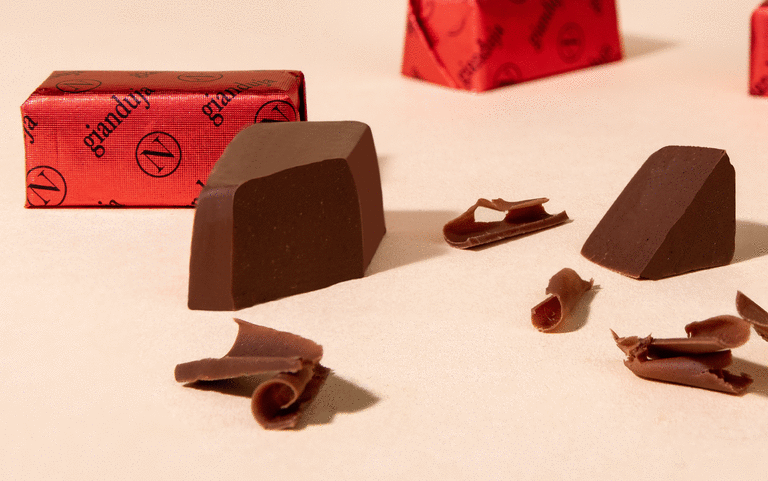 A ganache is a smooth filling with chocolate as the main ingredient.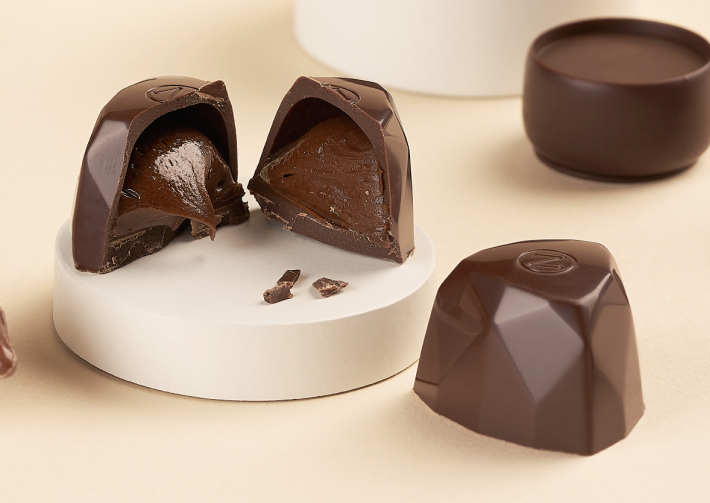 100% sustainably sourced cacao
UTZ (now part of the Rainforest Alliance) is the world's leading program for sustainably grown cacao. The UTZ label stands for more sustainable farming and better opportunities for farmers, their families, and our planet.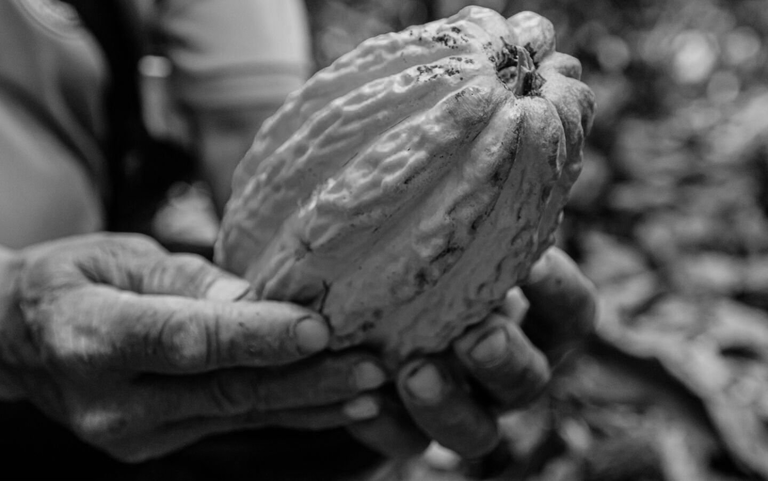 Made in Belgium since 1857
For over 100 years, ever since Jean Neuhaus Jr. invented the Belgian praline in 1912, all Neuhaus chocolates have been made entirely in Belgium. Continuously overseen by our Maîtres Chocolatiers. It is our firm commitment to keep it that way.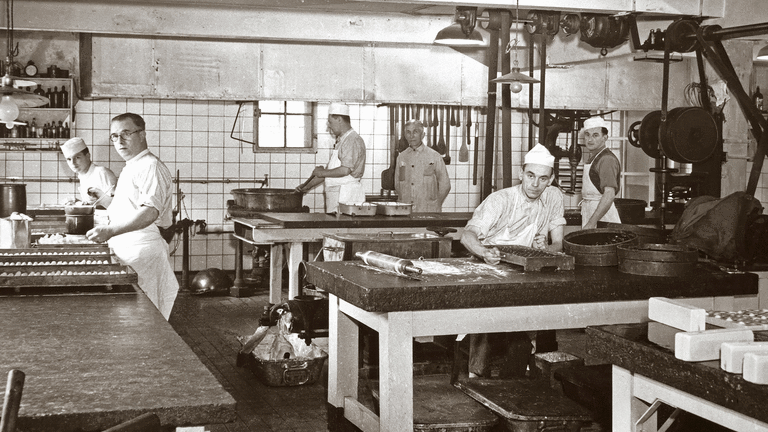 Natural Ingredients
Every single ingredient that goes into a Neuhaus product is carefully selected and always of 100% natural origin. All our chocolates are non-GMO and palm oil free.

made in belgium
All our pralines and truffles have always been crafted with care in Belgium and it's our firm commitment to keep it that way.

Honest Chocolate
All our cacao is sustainably sourced. We also invested in our own cacao farm in Ecuador in order to work directly with cacao farmers to ensure traceability and quality.